A local market or Sandai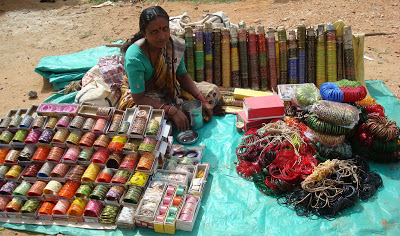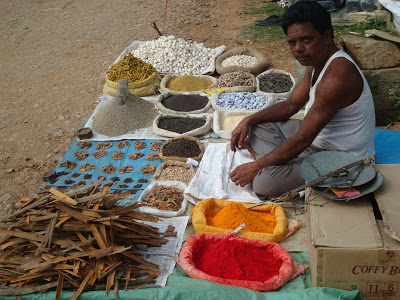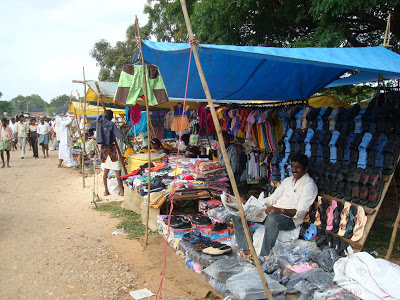 In villages, the word Sandai stands for a local market which opens probably once a week and the entire village gathers . The local fares are all sold here , from cattle to vegetables and all the local produce . Its full of life, colourful and vibrant.It is an important day for the entire village, not only does it display their bargaining powers, but the entire village gets together on that day.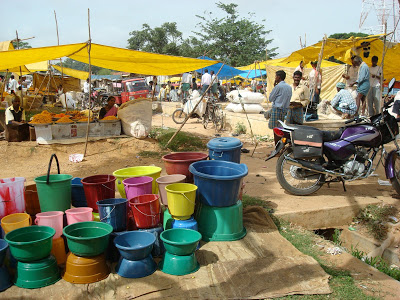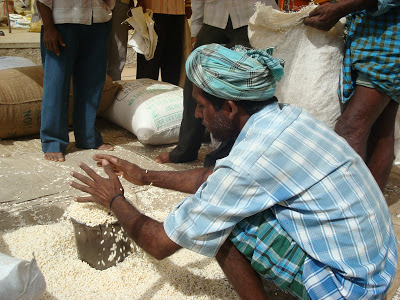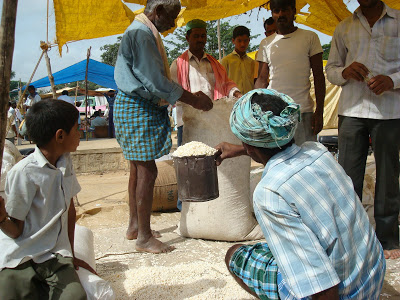 We were in Javagal on a Sunday morning when the Sandai was in full progress. Well, all sandais do not take place on a Sunday , it could be on a regular weekday as well,as we found out at Haranahalli, another hamlet where there is a Hoysala temple .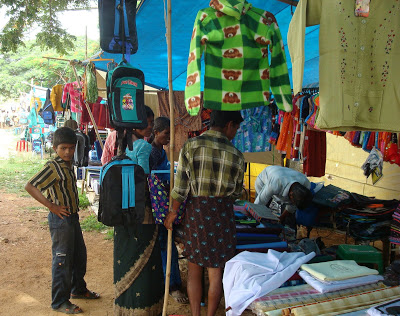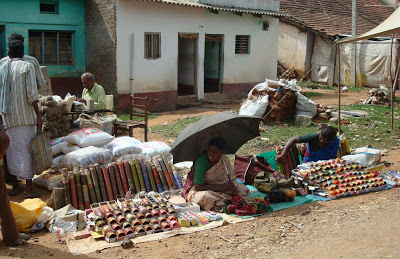 In smaller hamlets the wares are usually restricted to vegetables , cereals and local produce and cattle, but larger towns sell virtually anything from bangles to clothes.
I was told by my uncle that this was market was popularly referred to by the British as "shanty " and sometimes the market opens out in the evenings.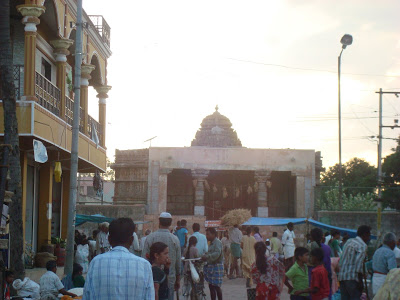 Besides the local wares, one can see nomadic skilled and unskilled craftsman walking from village to another. They mostly are like cobblers, or they sharpen knives, repair household items and even polish your old vessels. You may catch a few of them in some old localities in small towns and cities even today. When I was a child, Ive seen them and their particular cry is very distinct as they advertise their services and go from door to door advertising them. This is a tribe which is fast diminishing today.