Restoration of Bateshwar Group of Temples -KK Muhammed Sir Interview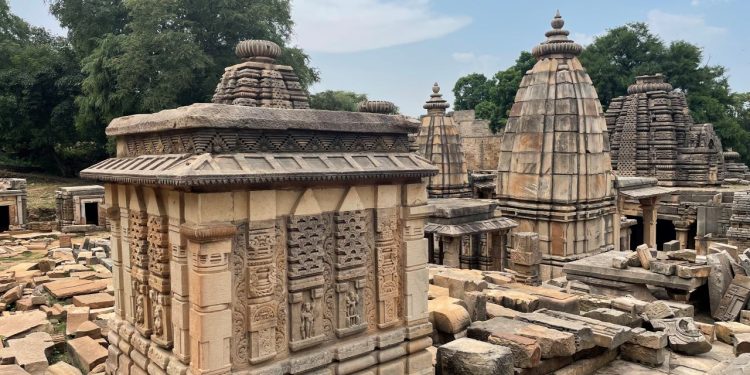 It was an "inner calling" that goaded archaeologist Padma Shri KK Muhammed to restore and rebuild the ancient Bateshwar Group of Temples when he first saw the crumbling ruins of the 9th-century temple complex. Located near Morena, about 40 km from Gwalior in Madhya Pradesh, the temple complex with over 200 Shiva and Vishnu temples built by the Gurjara Pratihara Dynasty had fallen like a pack of cards, flattened probably due to an earthquake, and were lying like that for centuries with entwined roots of trees engulfing the scattered fragments.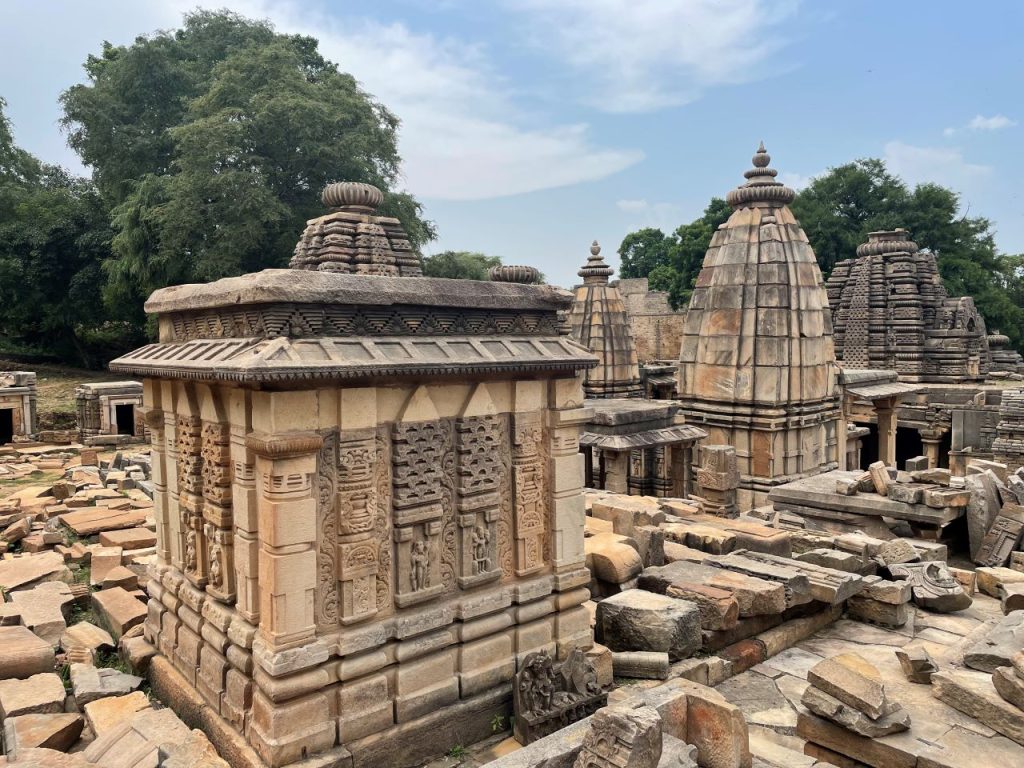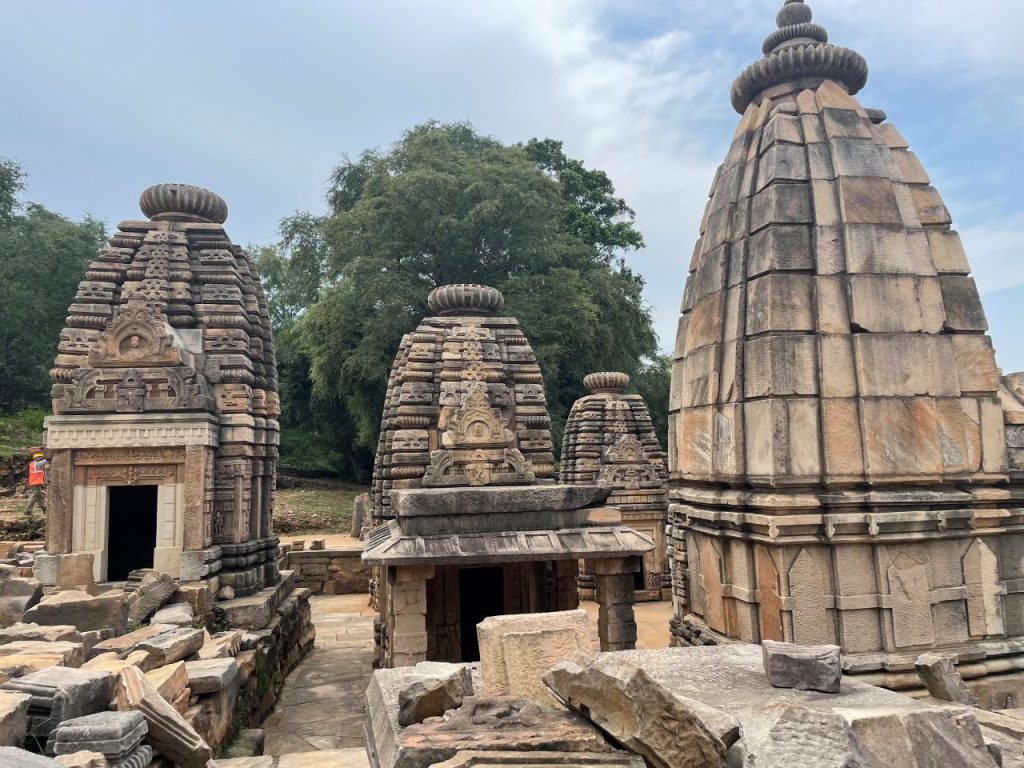 But the bigger challenge said KK Muhammed Sir, in a conversation with me,  was that the sacred site, nestled deep in the ravines of the Chambal River Valley had become the hideout of dacoits, especially the dreaded Nirbhay Singh Gujjar, who had terrorized the region. "I realized that we couldn't do anything here unless we got " permission" from them who literally lived here, " he said.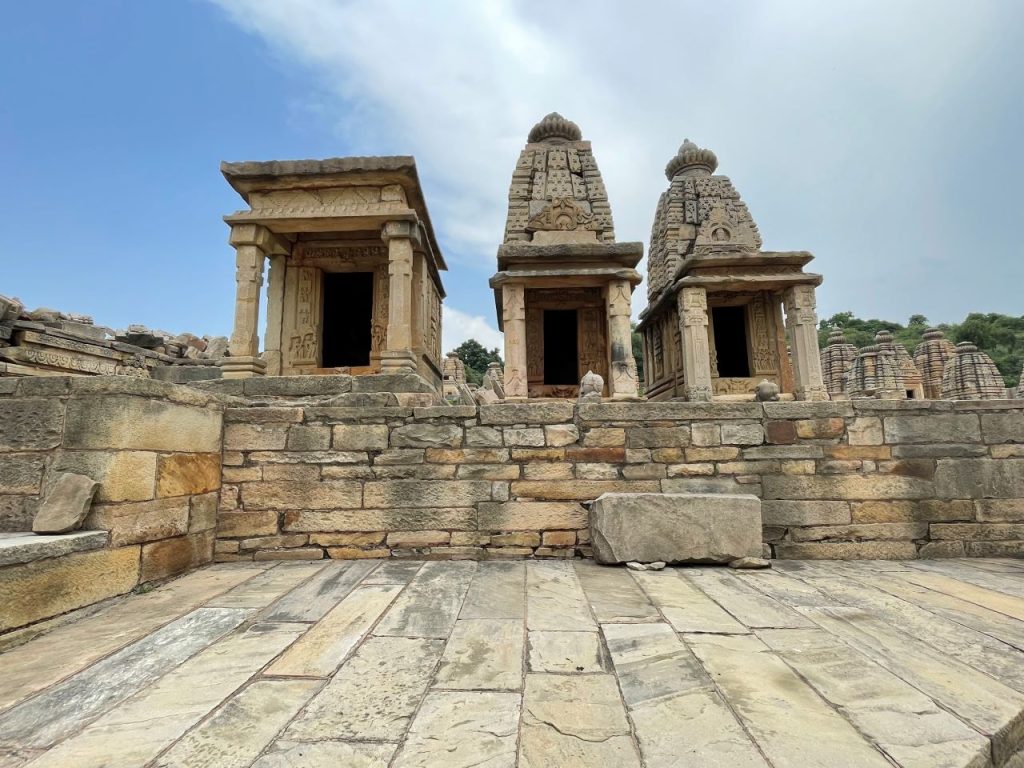 KK Muhammed Sir and his team were not to be cowed down as he decided to find a way to restore these temples. What unfolded was a story of a few brave men who began the daunting task of rebuilding ancient temples straight out of rubble, amidst the presence of lawless dacoits who ravaged the region.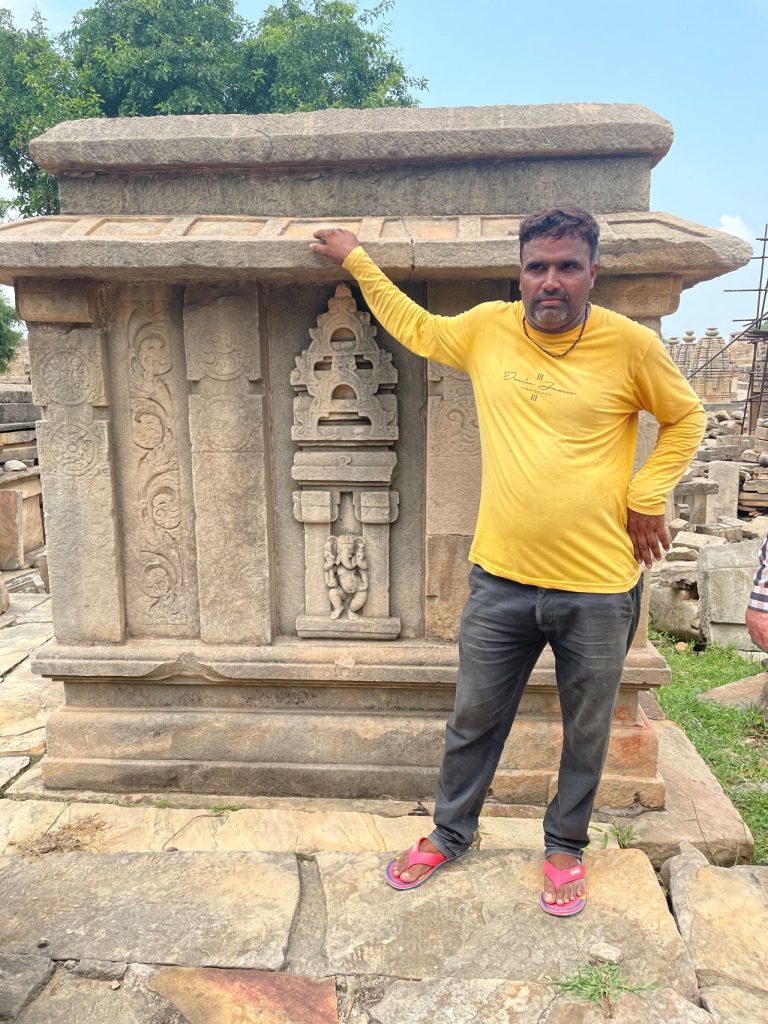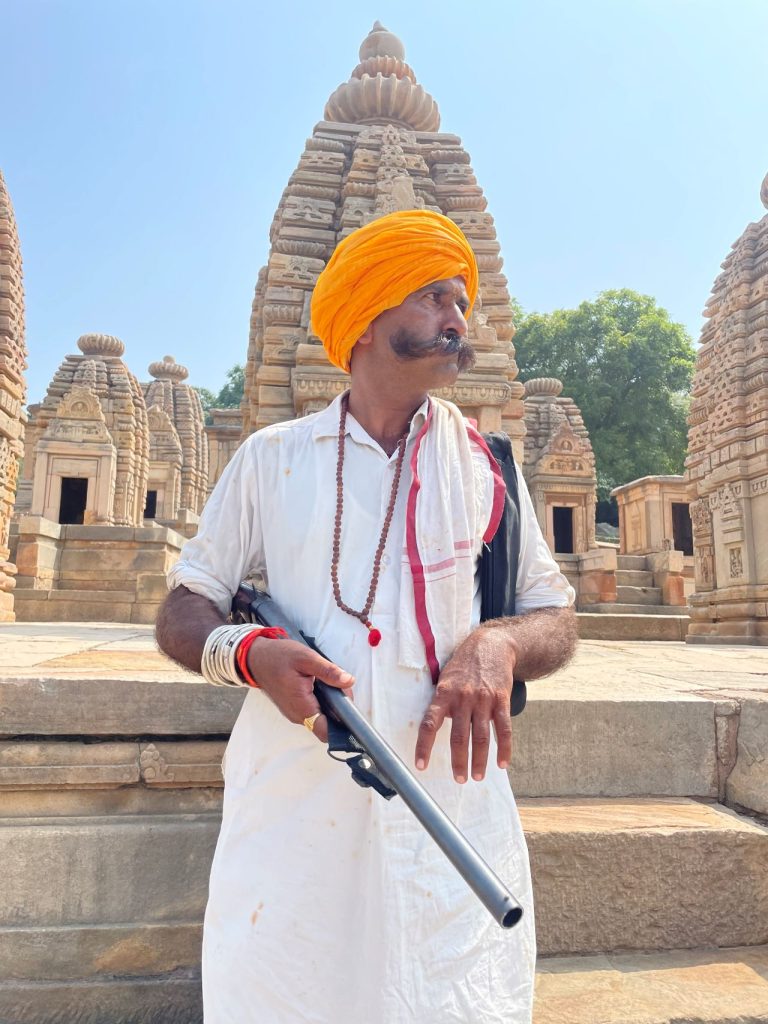 I met KK Muhammed Sir at Bateshwar Group of Temples Morena, where he was the "Experience Architect "of the Times Passion Heritage Trail to lesser-known heritage destinations around Gwalior. Besides the massive Gwalior Fort, we travelled to Morena where we visited Bateshwar, Mitavali and Padavali and also to a village to see Kakanmath Temple.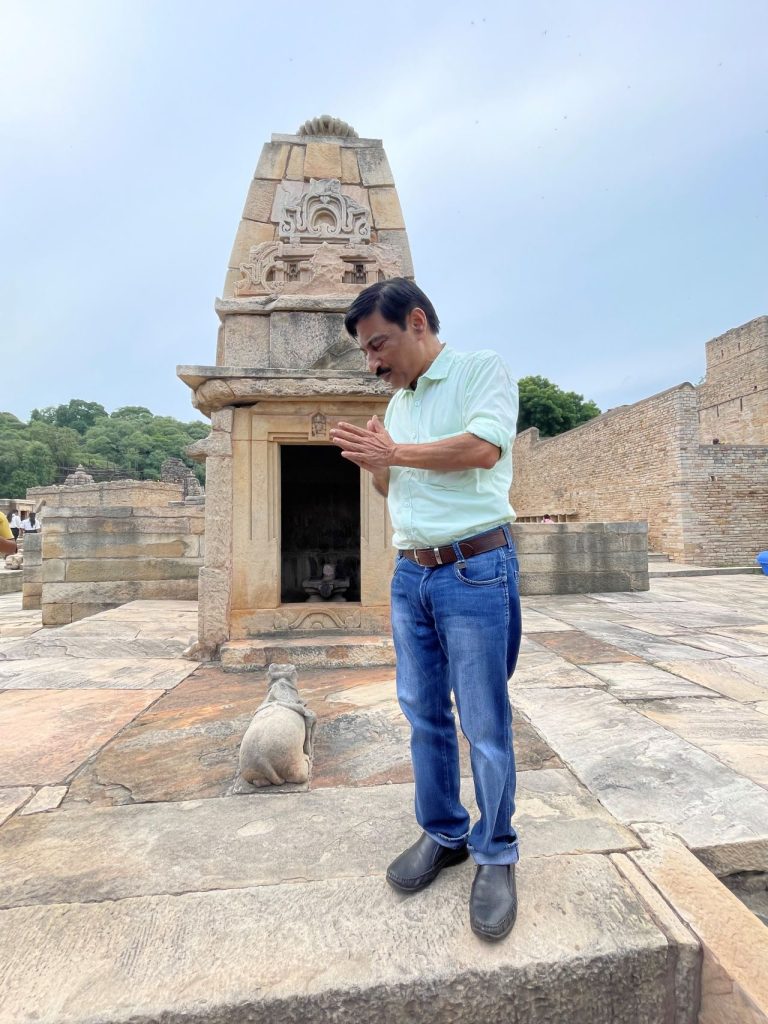 We also visited Shivpuri and Datia too and explored palaces, forts, mausoleums, museums, temples and other monuments, but the Bateshwar group of temples was mesmerizing and the restoration was a tale of resilience and courage. As we sat down for a conversation KK Muhammed Sir took us back on his journey of rebuilding  80 temples within five years (2005-2010) and I thought it would be great to read, straight from the horse's mouth.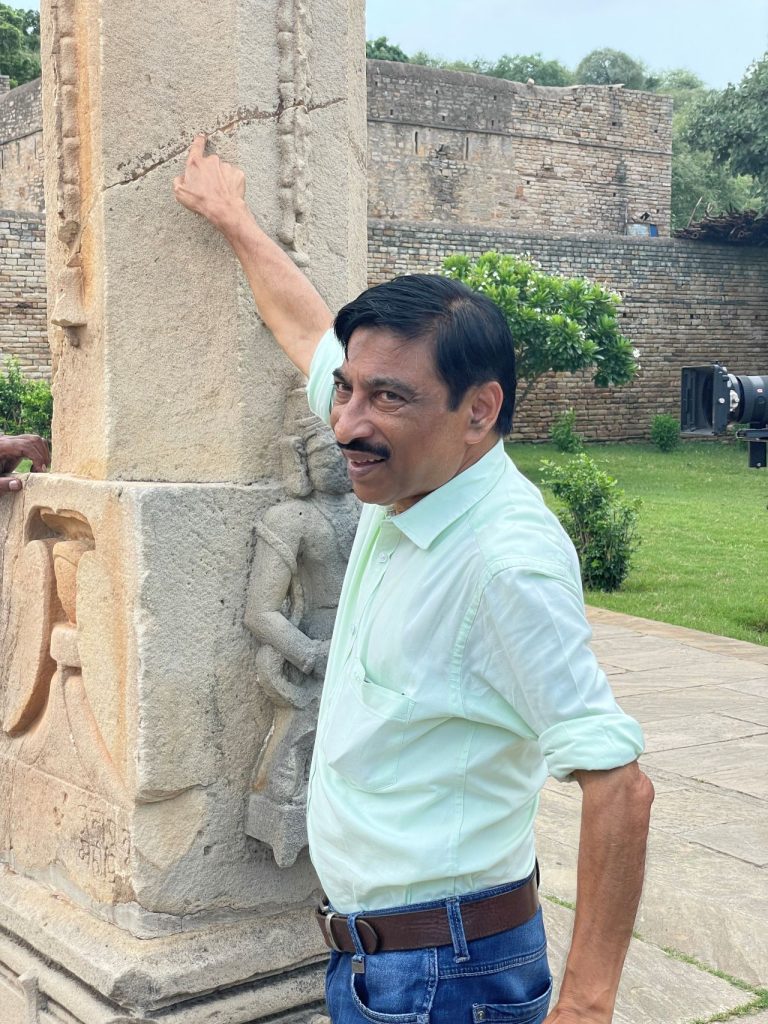 Interview with KK Muhammed Sir on the Restoration of the Bateshwar Group of Temples.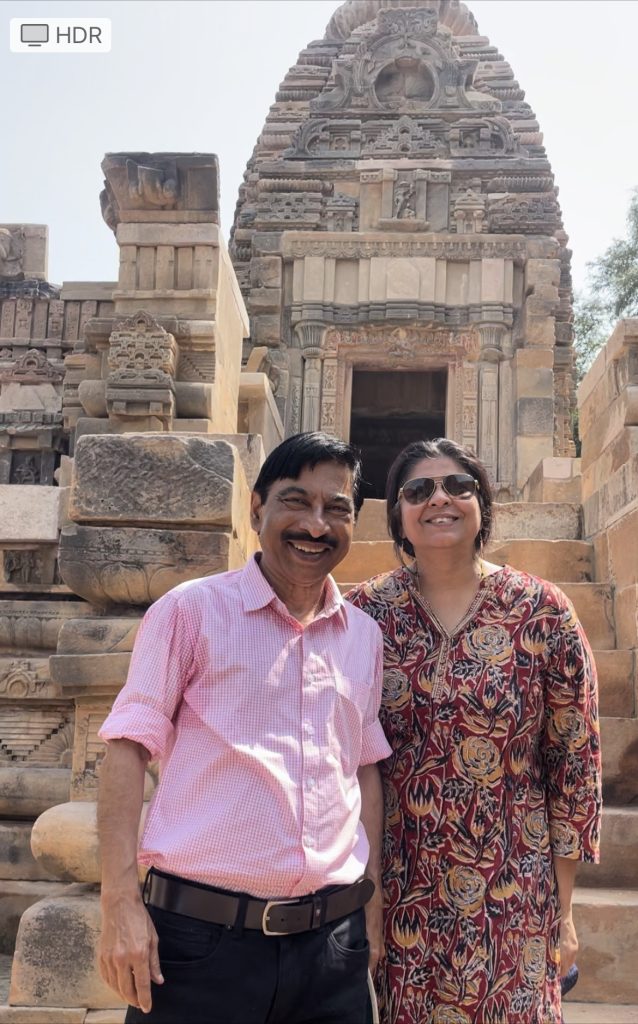 1, What made you want to restore these ancient Bateshwar Group of Temples, especially when it was infested with dacoits?
KK Muhammed Sir – I have always wanted something challenging to do and the first time I saw the fragments of the Bateshwar temple complex lying around, I felt like the stones were calling out to me.  It's a mystical feeling, a spiritual calling, and it is inexplicable. I felt like that was a message for me from the divine asking me to reconstruct the temples. That gave me enough strength and we decided that we would find a way here.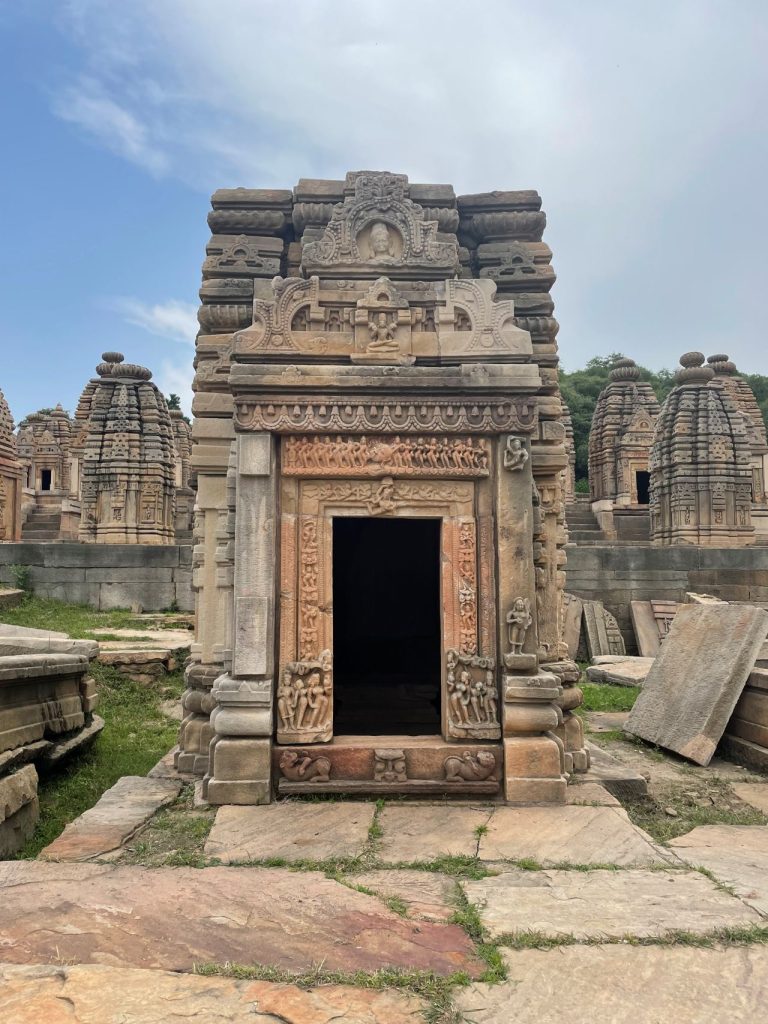 2. What was it like working on the Bateshwar temples amidst the dacoits watching over you?
KK Muhammed Sir- We sought the help of a senior police officer Vijay Raman IPS who had earlier shot dead Pan Singh Tomar and we had protection. The dacoits were also told that we were here only to restore the temples. Initially, there were some reservations. They would ask – Who are these groups of people being headed by a Muslim – why should they come forward to rebuild these temples?  Slowly they would watch us and eventually leave us alone.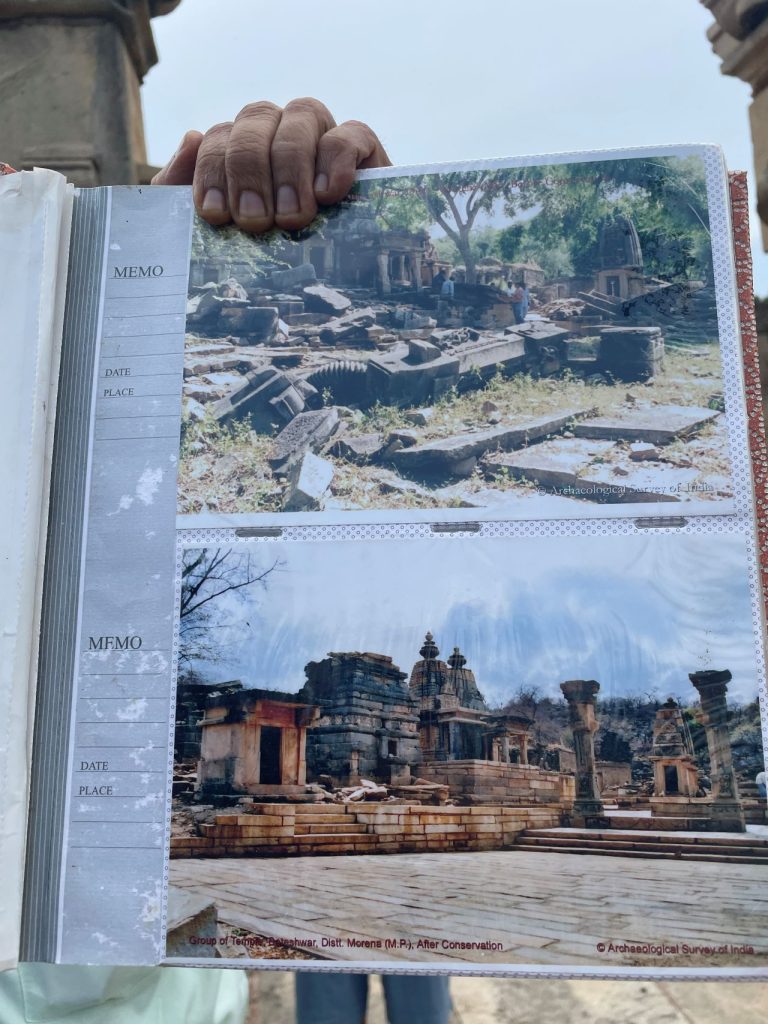 However , I had one of those " Jab We Met " accidental moments. There was a man smoking outside but there were a few sculptures lying around. I had no idea who he was and I just asked him angrily in Hindi if he was not ashamed of smoking beedis near a temple complex. Suddenly as he stared at me, the local intermediaries immediately intervened. I then realized that it was the dreaded Nirbhay Singh Gujjar who later carried a bounty on his head.
Then I had no choice but to continue the conversation with him. So I told him that all the sculptures here are safe because of him as he and his dacoits have been guarding the site. I also mentioned to him that the temples were built by a great dynasty called Gurjara Pratihara who had built temples even in parts of Rajasthan and Gujarat and since his surname also mentioned "Gujjar", he had a purpose, in a way to safeguard these sculptures. He seemed to like that and although I was afraid and was not that brave initially, I felt that Mera Jadoo Chal Gaya.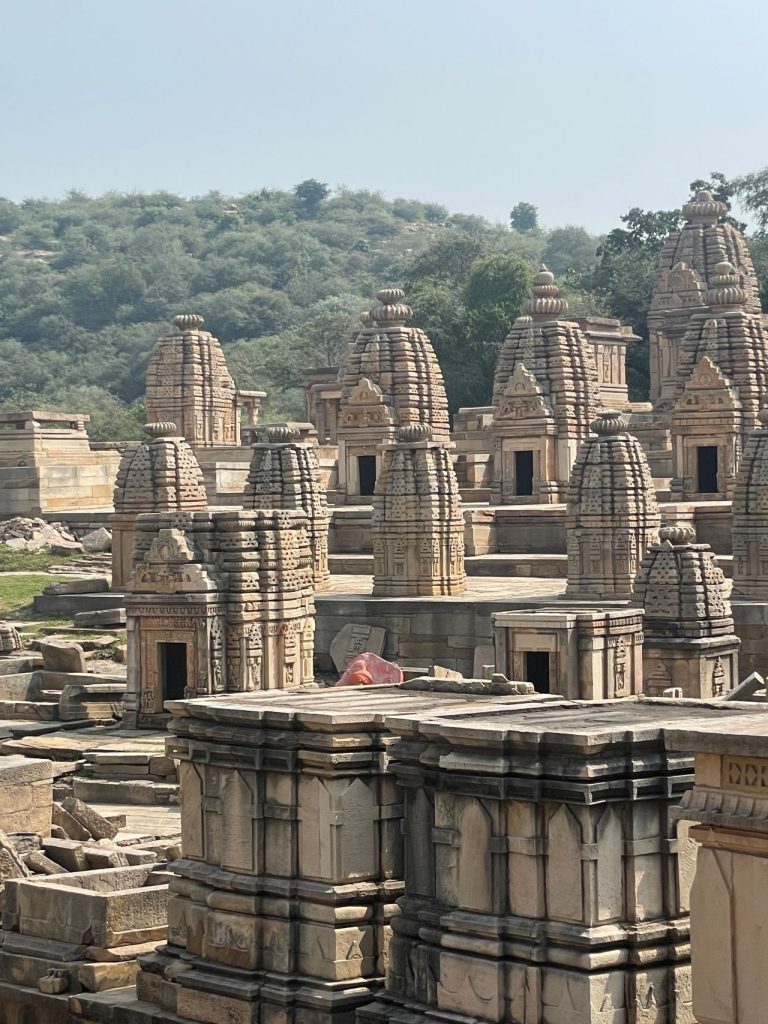 3, How did the process of reconstruction of the Bateshwar Group of Temples begin?
KK Muhammed Sir – Whenever we start work in such places, we start from the entrance gate. According to the treatises, there should be two pillars and a beam.  We were more like surgeons, finding various fragments and joining them together. We followed the different treatises that gave us an idea of how the 9th-century temples should be reconstructed.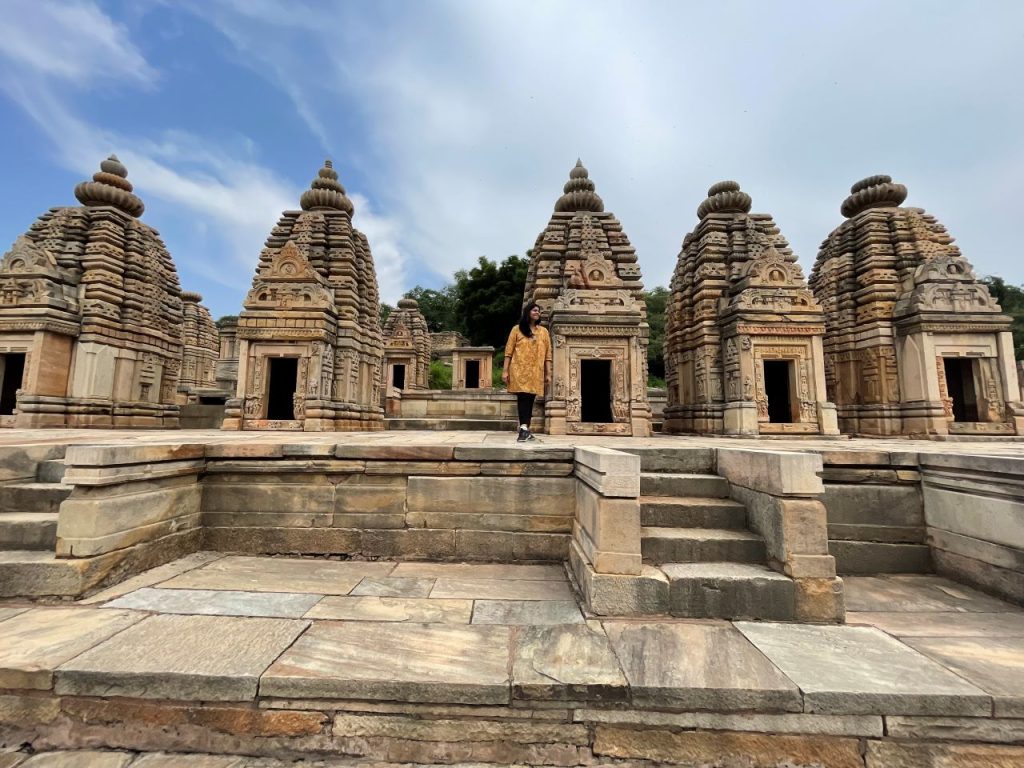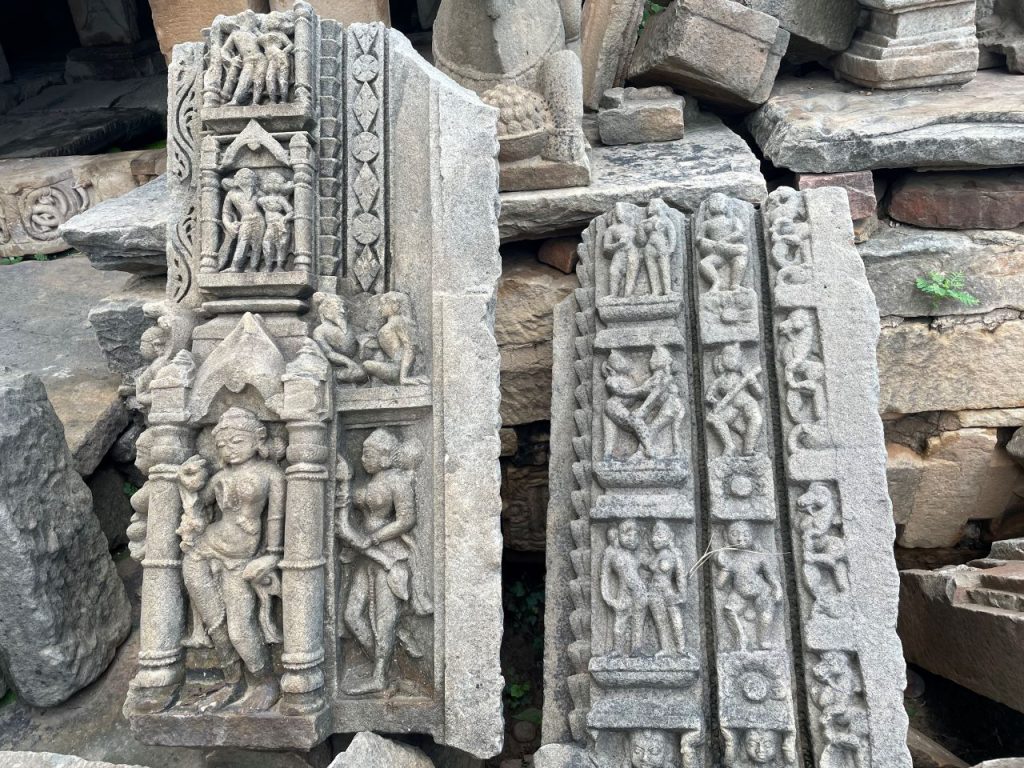 As archaeologists, stones speak to us and we have to listen to them and rebuild them brick by brick, the way they were originally constructed. It needs passion and when you pass on this passion to your team – including those dacoits who have surrendered, then it becomes a different atmosphere and everyone works together as one team.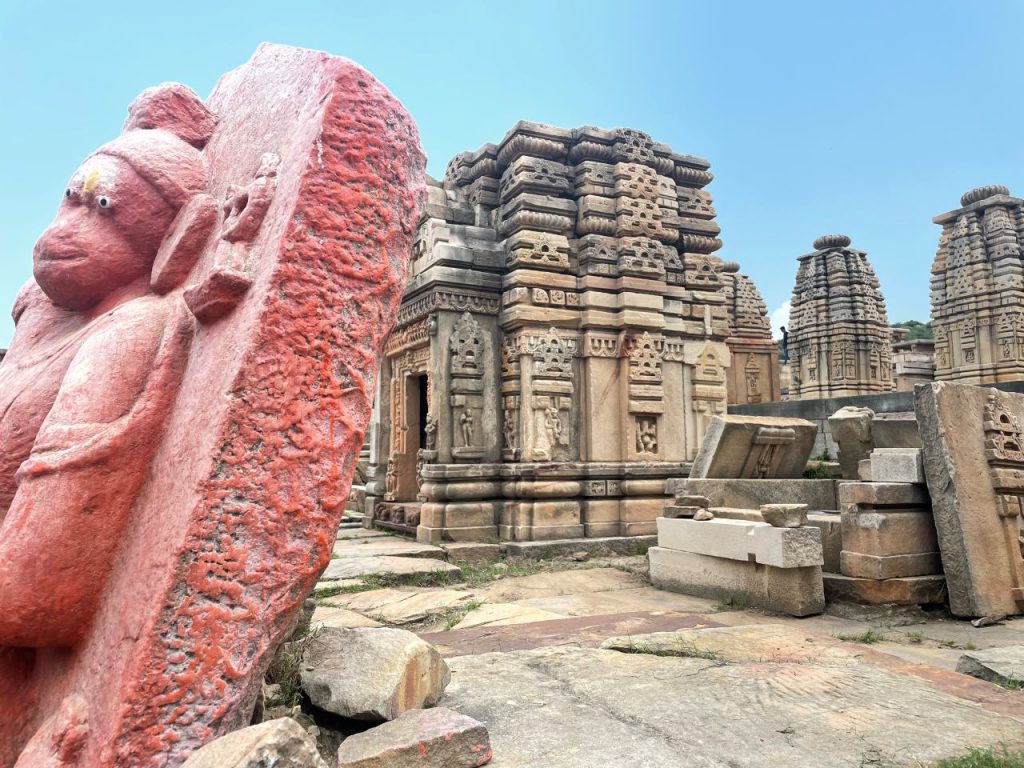 While most were Shiva temples, there were shrines dedicated to Vishnu, Shakti, and Hanuman as well. Once we started working, every stone fell into its original place. We finished reconstructing 80 temples in five years.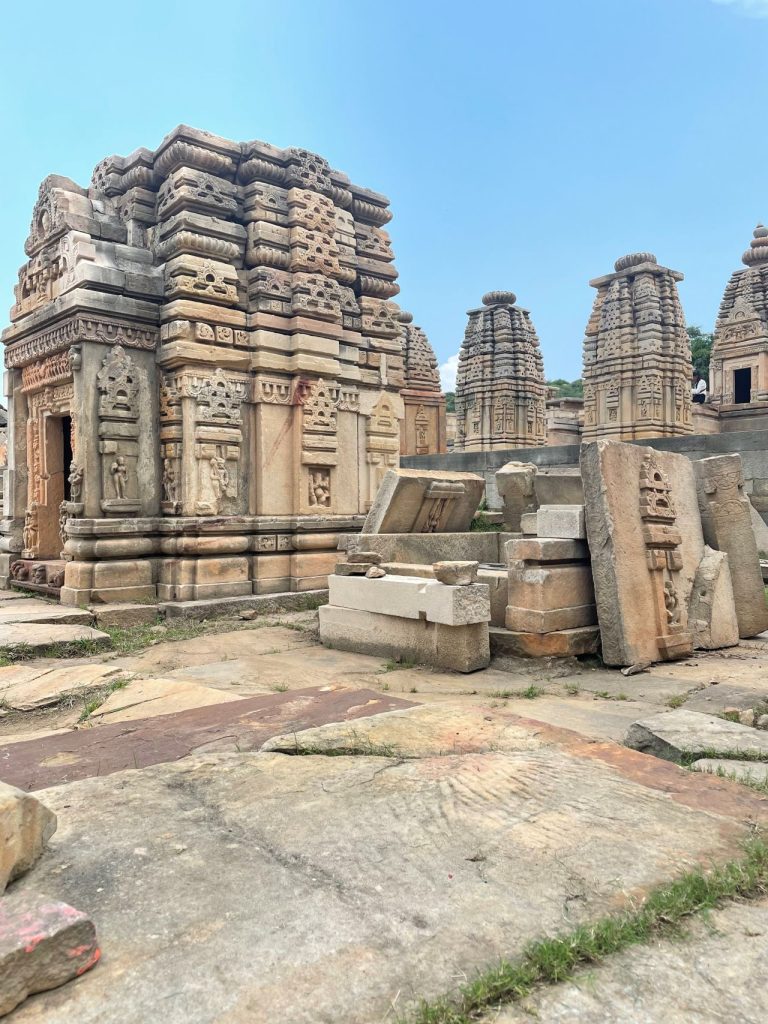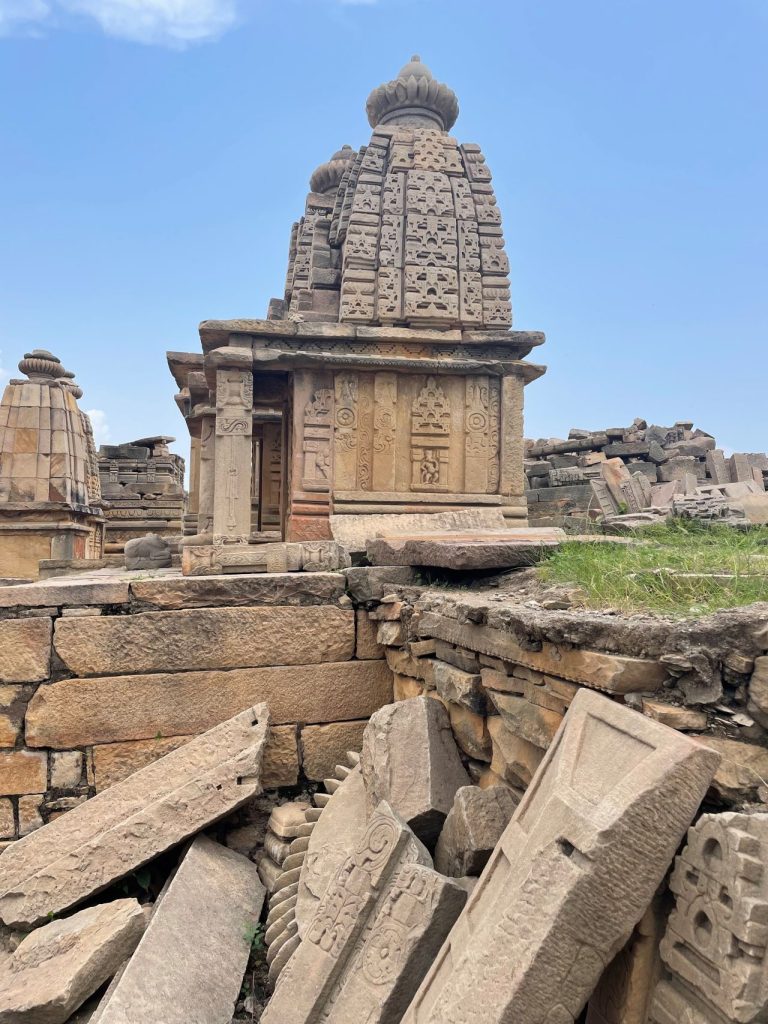 4. How many temples in Bateshwar Group of Temples Morena are still left? What about the next phase of reconstruction?
KK Muhammed Sir We are right now working on reconstructing one of the largest Vishnu temples in the complex. This is built in a later century, around the 11th century and it is similar to the temples found in Khajuraho. This was made possible courtesy of Mrs Sudha Murthy and her foundation. She, along with a few family members visited Bateshwar before the pandemic and she was impressed and asked us how she can support us. They have funded us now and with that amount,   we are not only restoring the mammoth Vishnu temple but we also hope to complete another ten smaller temples around it. We still however have another 100 temples left in the complex that have to be rebuilt. We need another ten to fifteen crores approximately to finish the project.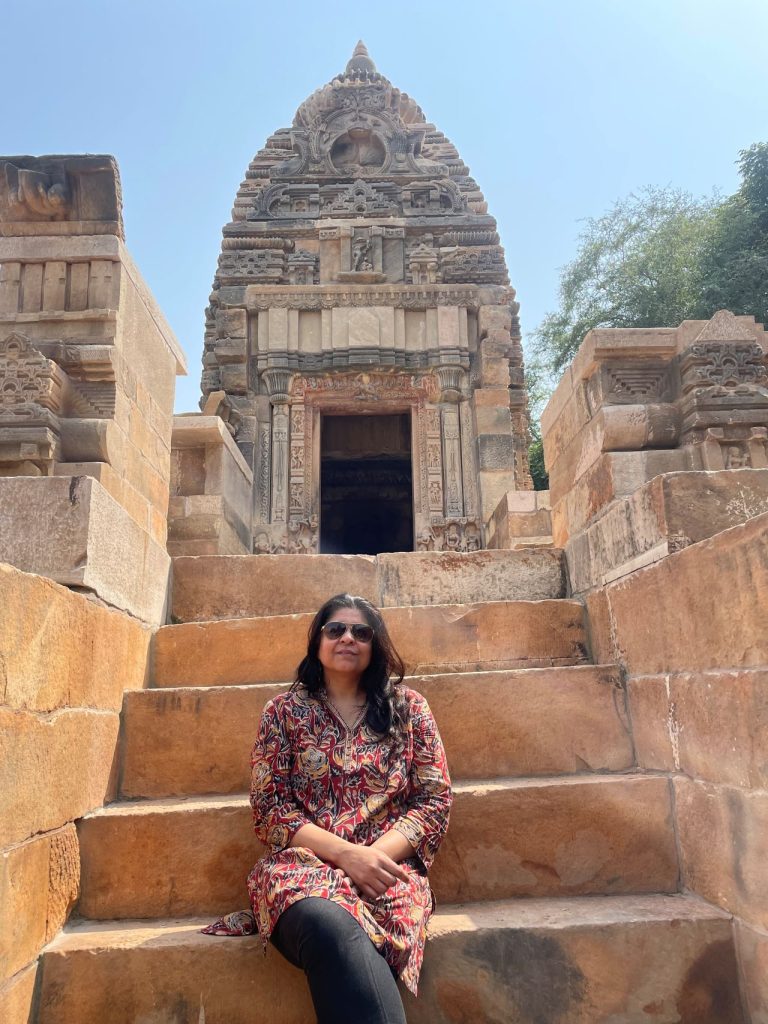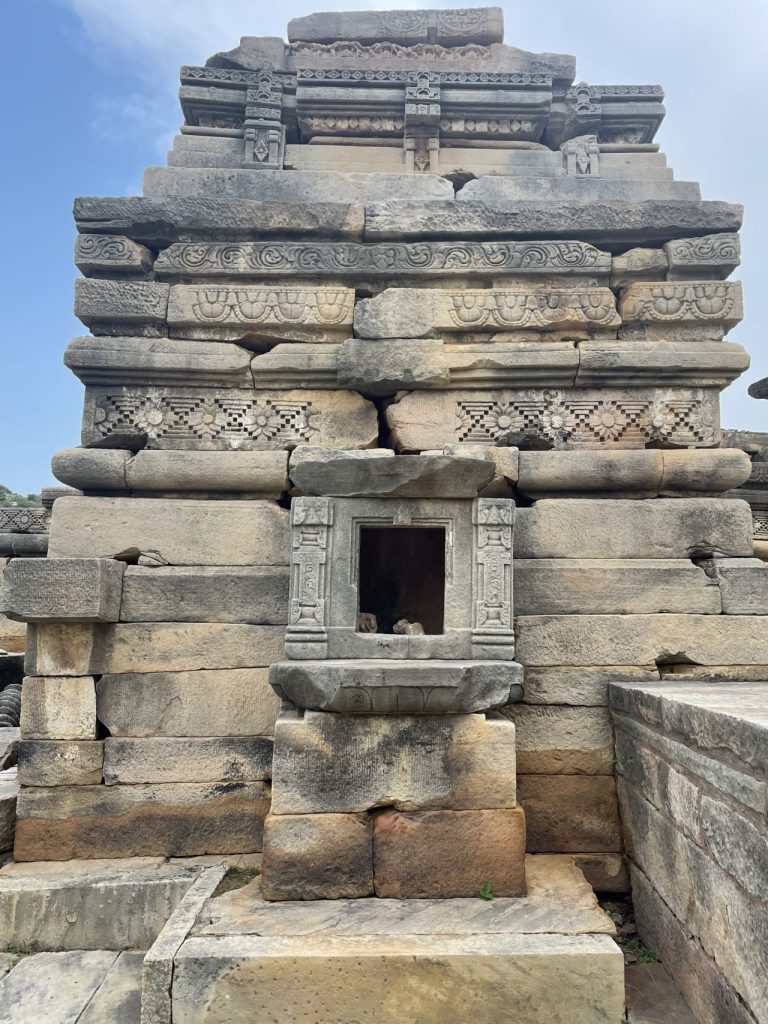 5, This is not the only temple complex that was challenging. You have also faced Naxalites in Chhattisgarh as well
KK Muhammed Sir Yes, that was during the restoration work in Samlur temple. We were surrounded by Naxalites. We had to also engage in discussions and negotiations with them. We told them we were here only for restoration and we were taking the help of the locals and paying them as well. It was a difficult project but I believe that when you set out to do things with good intentions, the universe as they say will "conspire to make things happen."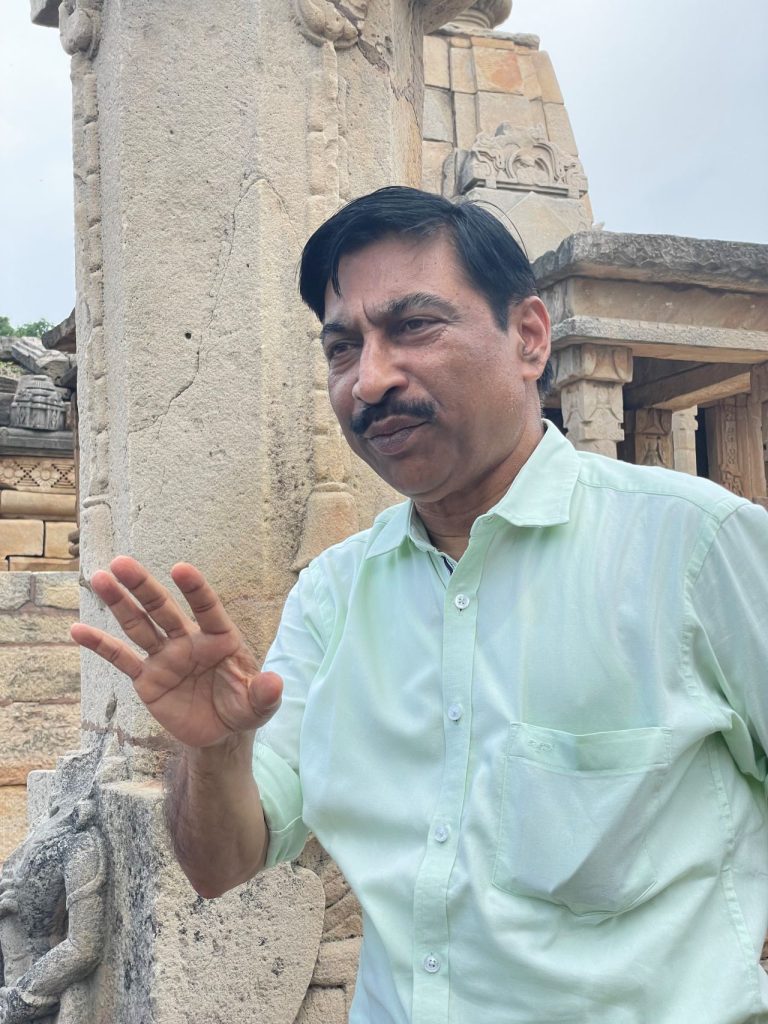 6, Could you tell us a little more about your other excavations as well?
KK Muhammed Sir As an archaeologist, there are four essential things – excavation, exploration, restoration and conservation. My contribution is the discovery of the Ibadat Khana built by Akbar in Fatehpur Sikri. This was made based on an old Mughal painting that depicted Akbar having a conversation with Christian fathers who had come from Italy and Spain. We also discovered a Christian chapel here .
We also discovered a relic casket in Rajgir, which was one of the eight places where Lord Buddha's remains were scattered. I was part of the team that worked on the excavation of Babri Masjid and we found remains of an ancient temple under it.
And Lastly…
But excavation is not just enough. We need to conserve, preserve, and market our heritage well with interpretation centers and experiential museums so that people can then get a better experience when they visit heritage sites. They can then listen to the monuments who will speak to them. So, I urge everyone to come and visit these sites like in Bateshwar and other places in Morena.