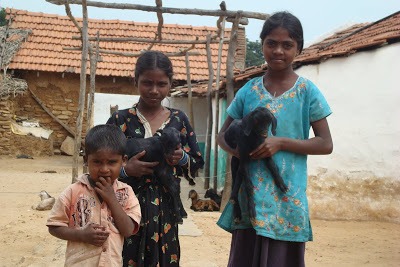 The pictures make me think how innocent people have been slaughtered by the terrorists in Mumbai last week. I was in no mood to post, until I saw the pictures that were taken in a small village called Chikeyelshetti in Bandipur , near Bangalore in Karnataka .
For more pictures around the world, click here
Some interesting posts that I found this week. There is Deepak'spost on Mahabaleshwar in CLAY . I would also recommend a post by Sandeep on Kabini where two tuskers are fighting and his sighting of a leopard published in Jungle Lodge's blog . My stories have been published. There is a story on Bandipur has been published in Bangalore Mirror today and also in JLR blog.The Inside Story in Metro Plus,The Hindu is about a small village called Kolanupaka.Click here to read it.