Colours of Malaysia–Skywatch this Friday
What are the key ingredients for a sunset ? A sea, a boat sailing somewhere on the waters, dramatic clouds and a fiery sky. Just what I found in Redang Island a few days ago. I was there on invitation from Tourism Malaysia and the evening made my day ! And guess what, we were invited for Colours of Malaysia and nothing could have been more spectacular.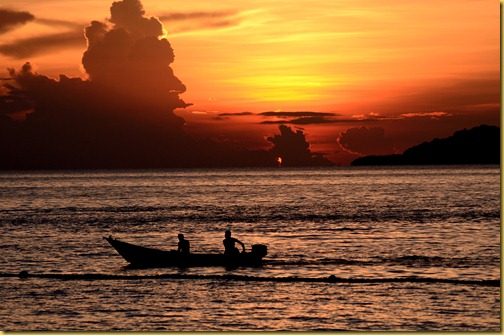 For more pictures of dazzling skies, visit Skywatch.