Five places you must visit around Ahmedabad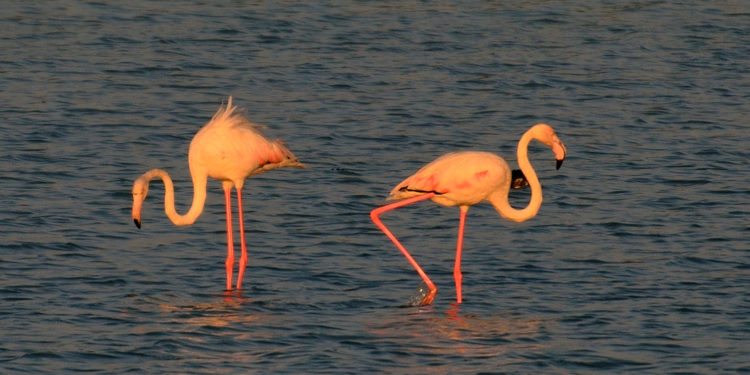 Five places near Ahmedabad
As Ahmedabad celebrates its kite festival or Uttarayan, tons of tourists and travellers flock to the town to see the sky filled with colourful star and starships as the kites come in different sizes and shapes. The old city has so much to offer, from monuments to museums. One of the must see places is Sidi Saiyyed, the most beautiful mosque of Ahmedabad. But if you have some time, you must visit one or more of these places that are around the city. While some may be a day trip or a weekend getaway,  others are just a few hours away. Here is my list of five places near Ahmedabad you must visit
Lothal
Start with this Indus Valley Civilisation site which is about 80 kms from Ahmedabad . Not many seem to know about it as even the taxi driver gave me a blank stare when I told him about Lothal. While Gujarat Tourism is aggressively promoting several destinations, Lothal seems to have been left out.  But the museum here makes up for it, even though it can be spruced up.
Lothal is a port, apparently one of the oldest in the world and it used to be an important trading route. Imagine for a moment- centuries ago, all these areas, especially the Rann was once part of the Arabian Sea and the River Sabarmathi used to flow around here. There was just a handful of people in the site along with us.
Walking around, you can see the excavated remains of a township, a mound and the dock itself . The museum gives you a glimpse of what it might have looked like and you can let your imagination go wild by stepping into the past. For some one like me who is always lost somewhere in the annals of history, Lothal was quite an experience. I would strongly recommend it as one of the places near Ahmedabad you must visit, even if you have just half a day to spare.
Patan
About 130 kms away from Ahmedabad is Patan, the capital of the Solankis who left behind this magnificent Rani Ki Vav, an architectural marvel 1000 years ago. It takes a little more than two hours by cab although there is public transport here as well. You can do a day trip or stay overnight here. Patan is definitely one of the places to visit near Ahmedabad.
One of the places near Ahmedabad in Patan is Rani Ki Vav, which is a seven tiered stepwell that descends into mother earth. However what is really breathtaking are the pillars and the pavilions at every level and the sculptures adorning the walls. While you are in Patan, do head to the Sahasralinga Talao, a short distance away to see one of the oldest cisterns built by the Solankis.
Read – Rani Ki Vav, an ancient stepwell 
You can also club a visit to Patan along with Modhera to see the sun temple built by the same dynasty. An ode to time, the temple has 52 pillars depicting 52 weeks, 12 niches representing 12 months carved with Surya, the Sun God on his chariot driven by Arun, the god of dawn. Another recommendation among the many places near Ahmedabad that you must visit.
Read – Modhera, the Sun Temple
Little Rann of Kutch
LRK or Little Rann of Kutch spans over 5000 sq kms and it is by no means little. Zainabad is one of the portals to the Rann and it is located just 115 kms from Ahmedabad. Whether you are into birding, wildlife, nature, culture, photography – LRK is a must visit and I would recommend at least a couple of days if not more. Another of one of the places to visit near Ahmedabad.
Read – Birding and wildlife sighting at Little Rann of Kutch
Its the home of the Indian wild ass and if you are here on a safari, you can see several rare and endemic birds, besides jackals, foxes, nilgai and other wild creatures. Driving through this barren landscape, you can chance upon flamingos, pelicans and other migratory birds in the wetlands and marshes around. Sometimes you could see salt farms and some signs of habitation as well in the vast ocean of Rann .
Nalsarovar
Nalsarovar is one of the places near Ahmedabad. To be honest it felt like a tourist trap when I went here to do some bird watching. Thousands of cars, tourists, boatmen jostled around to look for birds,especially for flamingos, but it also seemed like a place to just getaway being just 66 kms from Ahmedabad.
I almost decided to leave when I saw some people get off with badminton rackets. The decibel levels were loud enough to get the birds flying away from here. But a guide tempted me saying that he would take us to a place where one can see the birds up and close with very little people. And lo ! I found myself in a quiet haven with a flock of flamingos and some serious bird watchers and photographers. The guide did fleece me, but in retrospect I did not complain as it was a great morning with these flamingos.
Adalaj
Adalaj is almost a part of the city, being just 20 kms away . But the 15th century stepwell which is five storeys deep was thronged with people when I visited there. It is easily the quickest and closest getaway and one of the places near Ahmedabad.
Legends here speak of a tragedy – a queen who jumped to her death into the well. The construction of the stepwell was begun by Rana Veer Singh who was killed by Mahmud Begada. He asked the widow Rani Roopba to marry him who agreed under the condition that the stepwell be completed. However she jumped to death as soon as the well was ready . Nevertheless the tragedy only adds to the beauty of the monument. Even with all the crowds around, Adalaj looks absolutely stunning and beautiful.
A visit to Adalaj can also be combined with the beautiful SwamiNarayan  Akshardham temple at Gandhinagar with its breathtaking architecture.
Watch this video to know more. And do subcribe to my travel channel, Travel With Lakshmi
Do you have any recommendations for any places around Ahmedabad ? Do let us know
More stories about Gujarat
Sighting birds and wildlife in Little Rann of Kutch
Five reasons why you must visit Kutch
Rani Ki Vav – an ancient stepwell in Patan