Images of India – a drying yard in a coffee estate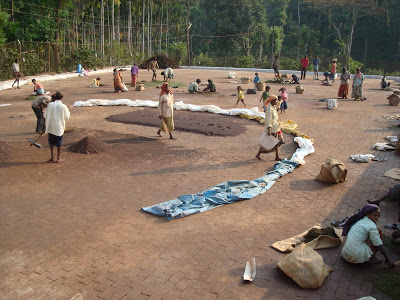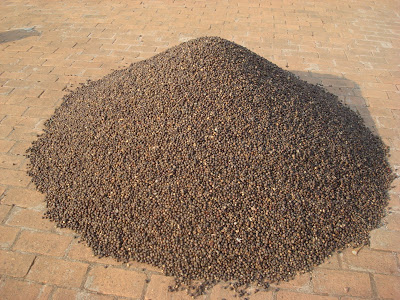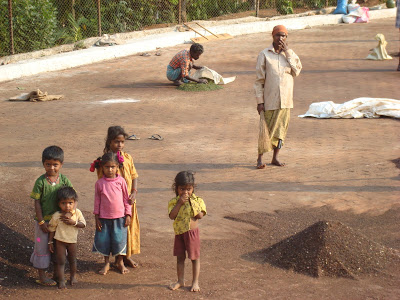 I was in Malenadu last week, on my way to Sringeri and we transited through the coffee country – Hassan, Belur, Chikmagalur.If you followed my twitter updates, you would have got a feel of the journey.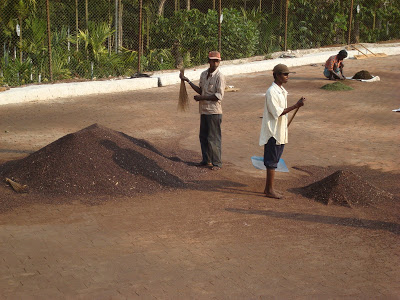 I was at a couple of coffee estates , which have a colonial feel to them.One of the plantations is up hill in Chikmagalur near Balehanoor and we drove into the drying yard. There was less coffee and more spices, especially green pepper in this drying yard .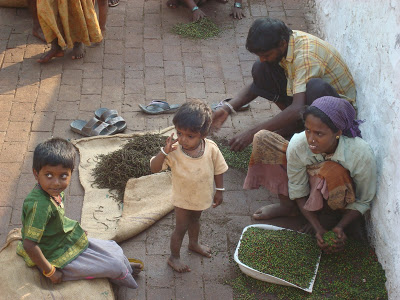 Persuaded by Gopal and Deepak I've enrolled for the photoblog contest.Pls vote for me here and dont forget to vote for Deepak and Gopal as well.