India through my eyes- No Please !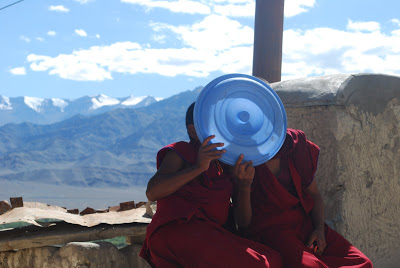 Very often when we travel we tend to take pictures of local people. Usually I ask then for permission , but sometimes I like to take a candid moment.
I was in Thiksey in Ladakh when I saw these boys chatting. I asked them and they gave me an exasperated expression..Not another of those tourists , pls …said their look. I couldnt help laughing when they hid their faces with a lid as a mock show of protest . And thats when I took the picture..I showed it to them later and we had a laugh and they later allowed me to take a couple of more pictures.