Journeys and Jottings – A blogger or a writer ?
Welcome to another edition of Journeys and Jottings. In a conversation with some friends on a topic related to blogging and writing, one of them said , " You have to choose between the two, you cannot be a writer and a blogger. " Well, that got me thinking . Is it possible that I cannot be both ? What she probably meant, in good faith, is that I have to prioritise and maybe focus towards one of them.
I have been a blogger for over eleven years now – in fact I started with a personal blog which was created essentially to practise my writing and then the travel blog was born. I had a day job then and when I took my sabbatical and started travelling, the blog became the centrepiece in my life. However I have been a freelance writer since my college days. I worked in a neighbourhood newspaper and then I wrote stories for a few magazines and newspapers on lifestyle, people, travel and culture for many many years. But it was only in the recent years that I started focussing only on travel as a genre.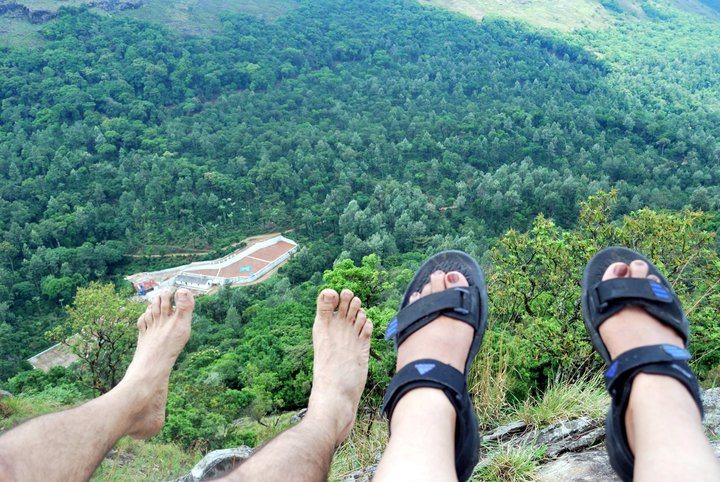 But the words of my friend rang in my ears. I introspected for a while and I realized that I will always be a writer. That is what I do – write stories, pen my experiences, lists or recommendations. But then the blog will be my priority platform for the same, as it has always been. I do write for a few publications or websites or other media, if they want my stories but my voice, my identity is my blog.
Content for me has always been king. Besides the written word, pictures, videos tell stories too and they are published in my social media platforms – facebook, twitter, instagram, youtube, pinterest …list goes on. Creating content is what comes naturally to me, thanks to a twelve year old media career in media . Content is not just what you want to say, its all also about what works for your readers/viewers and understanding the pulse of the audience .
But is being a travel blogger only about creating content ? In the last few years, there has been a certain shift from just sharing experiences and telling stories to becoming an online personality. Fashion bloggers understood that very well and they became influencers, working with brands. Food, travel, lifestyle, technology and every other kind of blogger out there joined the bandwagon and influencer marketing was born. I am not getting into the details of what goes into influencer marketing- that probably will be a topic for another post, but all that I wanted to say is that this brought about a radical shift from content to marketing.
As bloggers, we do everything. Travel, strategise, create content, have a social media/blog calendar, market ourselves, network, give speeches or write books or videos, do projects, send out pitches, follow up with clients, chase payments and probably find our head on a pillow sometime to rest at home and see stars. Sometimes I wish i had just remained a freelance travel writer , where I had to pitch stories , wait endlessly for replies from the editors and then rejoice on seeing my name on the byline. Of course, we have to chase payments too ! Don't get me wrong, I love being a freelance travel writer, except for course when dealing with a few condescending editors and publishers, which is largely an occupational hazard. But I would still value my own blog to any other published platform. And so to answer my friend , I am a writer first but on my blog primarily and then on any other medium.