Moments to Cherish – a homestay in Coorg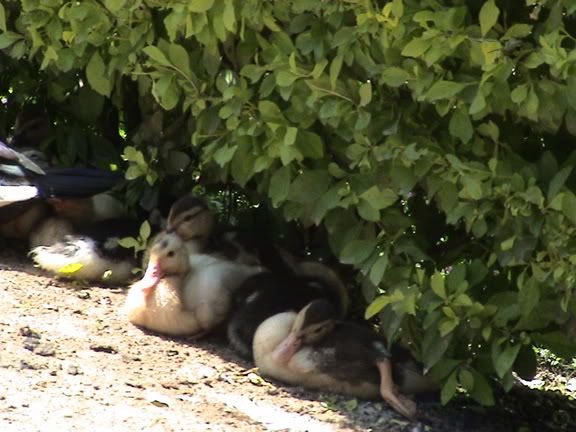 Holidays should not be planned . They just happen. This is my husband's favorite line. I presume it's his favorite line when it comes to anything that needs to be planned.
Anyways, that's how it all began. One sunny morning, (It doesn't matter if it was a Friday or a Thursday – all weekdays to me are the same, like identical slices of bread ) he called from Bangalore asking me to join him there for the weekend.
I was kicked , in spite of the fact that Bangalore weekends meant living with in-laws, no partying, staying indoors for dinner and eating rice, sambhar and dhal cooked so lovingly by my MIL for her son…Anyways, I refused to crib , for this is the only way , I could get out of the evil compulsion of working on a Saturday (any company that makes its employees work on Saturdays and that too , fulltime is committing a criminal offence, in case they didn't know it- the law, incidentally will be passed soon.)Besides, I don't have to cook. And so, one sleepy Saturday morning, I boarded a train which makes a stop over at Bangalore en route to Mysore and drifted off while the engine chugged its way .
If you thought that train journeys were all about green fields, blue skies , picturesque lakes and idyllic hamlets, please think again. To me, trains are about noisy kids and indulgent parents, persuasive hawkers and multiple interruptions. Needless to say, no journey is complete without them. After five hours of an uneventful trip, I awoke to some pushing and shoving . I always wonder what makes people suddenly bolt , when they see a speck that resembles a platform approaching miles away, especially after they have nestled comfortably in their berths for long hours. The train moves on, refusing to give in to the impatience of the travelers whose unleashed hormones trigger utter chaos .
Finally Bangalore arrived and as I waited for the eager lot to vacate the compartment , I saw my husband, walking in to the bogie with luggage in tow. He explained the itiniery in precisely three sentences.
We were going to Mysore .
We will be met by his friends and their families .
We will make further plans during lunch
And so, our holiday began… with just these three sentences . Mysore is a very sleepy town, quiet and serene. It is everything that Bangalore was and will never be.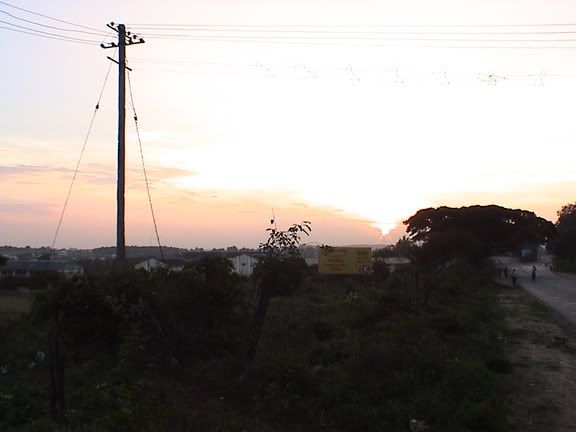 Food was priority as we all greeted each other at a popular restaurant If I were to narrate the scene that were follows , I could sum it up in a few sentences.
Everybody was talking at the same time .
Everybody was shouting orders for food and beer
Everybody forgot about the weekend jaunt
10 of us, altogether – 4 couples and two kids. I wondered where we were headed . Traveling with friends is universally great fun , especially if you are used to living in large , joint families and you have been out with cousins and kids. Well, if you haven't, here are just three (the number is a sort of motif ) tips for beginners and the uninitiated
Look out for the brat who will go all out to spice your trip and change the course of your directions .
Always maintain a straight face and say no problem when it happens .
Finally forget your plans of having fun, the way you would describe fun. .
It could mean that instead of adventures, you have a family excursion. Or a kid may impulsively demand that he will get ready only if you get him a Life Buoy soap while you are in the middle of a forest and delay your plans by a couple of hours ; you have only one option then – to grin and bear ! This is a sure success formula to enjoy your journey.
After three hours of lunching topped with beer and the plans were laid out. Coorg. Home stay . Another three hours of journeying. It was dark and the roads were practically non existent . After a barrage of calls and SMS guiding our way , we reached the home stay. Cavalry Links Estate. A petite bungalow. with plenty of space , both indoors and outdoors. In one word, comfortable. Our hosts greeted us with hot dinner and explained that this bungalow belonged to a late military officer and his wife stayed in Bangalore, leaving the couple who were neighbors to manage it. Coorg is dotted with home stays . Type the word Home Stay in Google when you are surfing information on Coorg, and lo, you get 100 sites in 0.36 secs ! Almost every other estate here is a home stay and they even have an association to manage it.
Cavalry Links Estate is an ode to colonialism and gives you the quaint feel of living in the past. The rooms are wide and airy with even bigger bathrooms and nets are there to protect you from the small bugs that populate these estates. The red oxide flooring, a swing and a hot water bath with water heated by firewood completes the experience. Small curios dot the living space, indicating the places visited by the owners . And of course, plenty of coffee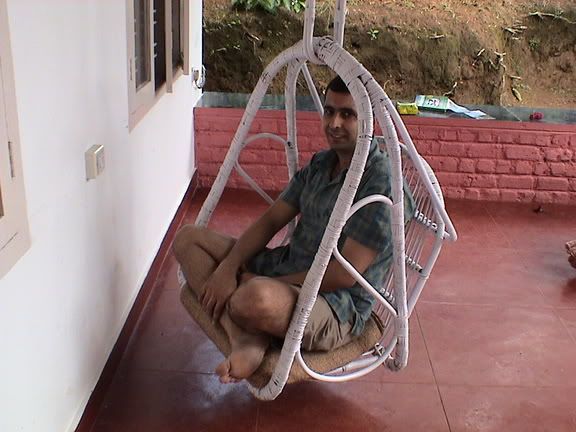 As night fell, it was time to entertain ourselves. We converted the vast eternity of space in front of the bungalow into a discotheque.. Music blared from the car speakers and no body could hear us for miles and miles. As alcohol flowed, roles reversed as the men decided to entertain . Snake dances ensued, men gyrating over each other. Next on the agenda was the fashion show and body flaunting. It was such a riot of fun. .It evoked an array of emotions . Men, I find are better entertainers than women. The latter in general , I confess are never completely at ease with fun. They have to get emotional, angry, upset , crabby, moody… I have had my moments too. But men are naturally given the gift to have fun and create fun. I must hand it over to them. They have the perfect ability to be completely influenced by alcohol and leave all inhibitions aside to just party.. Mundane issues like time, hunger, sleeping children do not worry them.
It was the time to let go. Emote . Chill . Relax . Enjoy. We did all of those, were DJs for the night, created our own mix, our own discotheque and our only witness that night was the starry company .
Its moments like these where we forget our vexation with brats and begin to behave like one, ourselves .Its moments like these that make journeys, memories worth remembering, and cherish our friendships. Its moments like these when we forget our earthly lives, miles away and live in a world of our own; with heavens above and us sleeping on green dewy lawns …
The rest of the journey was just journeying… sights, sounds, food, shopping . Itw as all about taking snaps, record our visit, the place . But there are things that the Kodak moments never capture – the fun, the laughter, the gay abandon and most importantly, the letting go of everything ……….