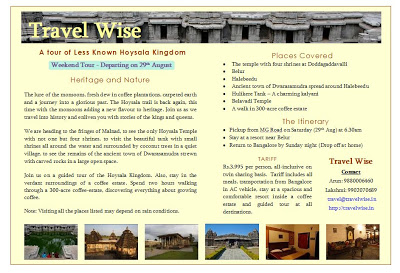 The Monsoon edition of the Hoysala trail is on again..soak in the rains as we journey down the eons of history..Feel the lure of the monsoons and add a dose of history along with us as we go on a journey back to the eons of the time. Visit monuments off the tourist circuit, hidden temples, a step well in the middle of nowhere and the ancient capital of the Hoysalas, Dwarasamudra. A dash of coffee to go with the tour as we go on a plantation tour and indulge in a bit of birding as well..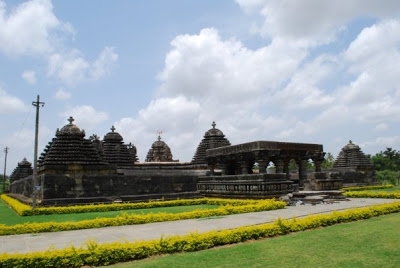 Places Covered
The temple with four shrines at Doddagaddavalli
Belur
Halebeedu
Ancient town of Dwarasamudra spread around Halebeedu
Hulikere Tank – A charming kalyani
Belavadi Temple
A walk in 300-acre coffee estate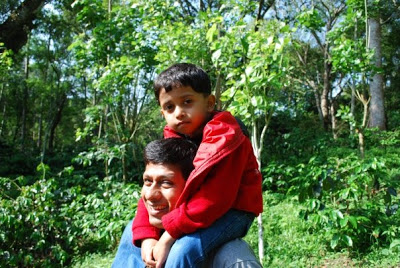 You could contact me or Arun though our blogs and let us know if you would like to join us on the tour. Log on to travelwise for more details .