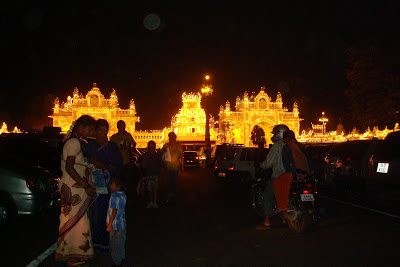 I decided to welcome the new year and celebrate my nth year of existence in this world by going on a day trip to Mysore. Besides the fact that it is one of my favourite cities and I revisited childhood by a visit to the zoo, it is my first trip in 2009. Must say, I was very impressed with the way the zoo was maintained.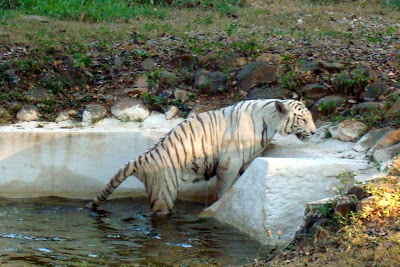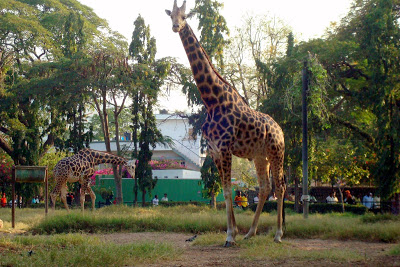 We visited a couple of temples enroute and then drove around Mysore taking in the vast empty roads flanked by open spaces. The palace were lit and looking quite festive. I just ambled along and spent most of my time otherwise eating and chilling.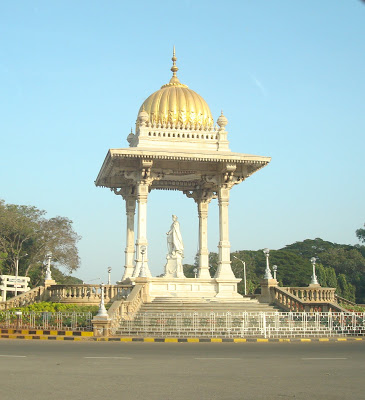 I am off to Chennai this week and possibly to Kerala this weekend..so will see you soon. My first article this new year was published in Bangalore Mirror yesterday on Karwar. if you are planning your travels for 2009 , then click here to read the wishlist and recommendations of ten interesting travel bloggers including yours truly . And before I end, I thank Vishesh for this interesting award. I like the way he says I dart around the country 🙂 Vishesh's blog is very poetic, but his sense of humour is cool , especially check out his posters and cartoons.