I'm off to Coorg on Friday . Hence there is a sharp deviation from my posts on the west coast to the green environs of Coorg .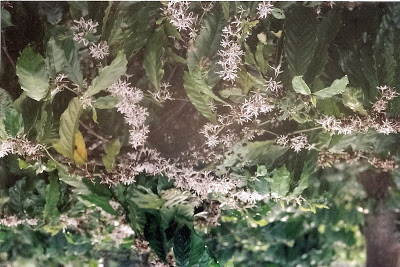 Ive been to Coorg many times..but it was all before the travel bug bit me. Those were days without a digital camera, with friends and families, weekends spent lazing around. But scanned memories do make a couple of trips special and they highlight one feature. That the trips have never been planned.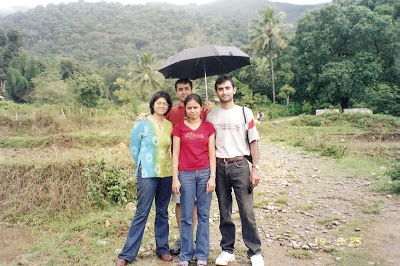 There is another trip that we made many years ago . We were living in Chennai then . We landed in Bangalore on the weekend and were immediately bored. We are not the partying variety and Bangalore even today tires me… Anyways,on a Saturday evening in late August when the rains had just settled down, we called up some friends and asked if we were game to drive to Mysore. It was 8 pm already as we started and landed in Mysore well past midnight. We all checked into a room and chatted the night away and decided that we will lunch in Madikeri. But as we drove through Nagarhole Forest, we lost track of time. And then we went looking for food and a waterfall. We found both in Irpu .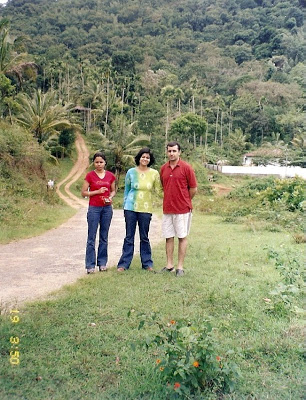 Located in the Brahmagiri Range , these falls are also known as the Lakshmana Tirtha Falls,the source of the river with the same name. As the name goes, there is a story dated back to the Ramayan days. While Rama and Lakshman were looking for Sita in the hills, Rama was thirsty. Lakshmana in his quest to get his elder brother water shot an arrow into the hills and the river is said to have originated . Crossing a paddy field followed by a forest, the trail led us to the spot which was also a pilgrimage spot. A famous Siva temple, the Rameshwara Temple is situated on the banks of the Lakshmana Tirtha River, en route to the Falls.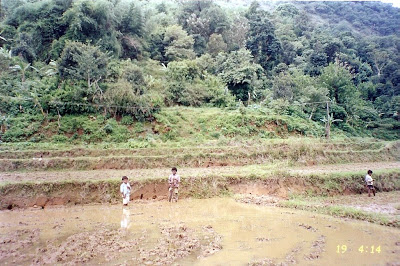 We still had not found food. We even found a bar , lots of tea shops in neighbouring Kutta but no place to lunch .So we kept driving around until we came to Ramcad estate and filled our appetite. A great place , I would recommend it to anyone who enjoys a simple whole hearted meal with a great view. We wanted to linger, drive to Madikeri, but had a night train from Bangalore to Chennai . And that brought us to the end of another weekend getaway .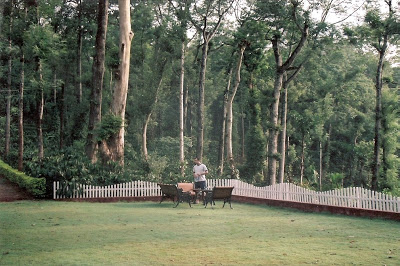 The last visit to Coorg was about a couple of years ago when we woke up one Saturday morning and decided that we wanted to go to Coorg ASAP. This time, friends were not available, and so we just drove .. It was more the drive than the destination that we went after and that phase of time, we were willing to give an arm and a leg, just to get out of Bangalore. Nothing to write home about, except that it was a fantastic weekend .