Eid Mubarak ! Musings from Malaysia
Greetings from Terengganu, a quiet coastal town, located almost 400 kms from Kuala Lumpur, which is my launch pad to get to Redang Island. Initially, I thought Terengganu was just a transit town, with not much of a story to tell. However I was in for a surprise as this coastal town did not just boast of a sea, but had two beautiful mosques – the Floating Mosque and the Crystal Mosques.
It was almost dusk when we set eyes on the floating mosque or  Tengku Tengah Zaharah as it is called and it was shimmering in the waters. Located in Kuala Ibai Lagoon at the estuary of the Kuala Ibai River, the mosque opened in 1995 was built with a mix of ceramics, marble and mosaic.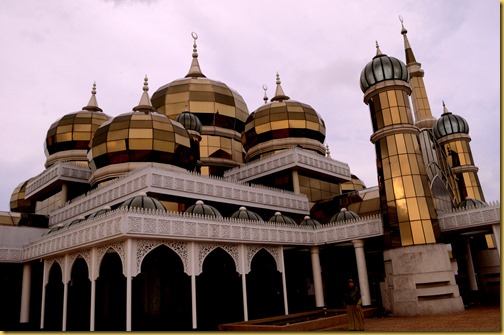 We saw the Crystal Mosque shimmering away as well, in a medley of glass, crystal and steel built at the Island of Wan Man, near the town where the Islamic Heritage Park is located. The mosque was however opened recently in 2008 . I would have probably liked to spend more time in the town, but Redang beckoned us..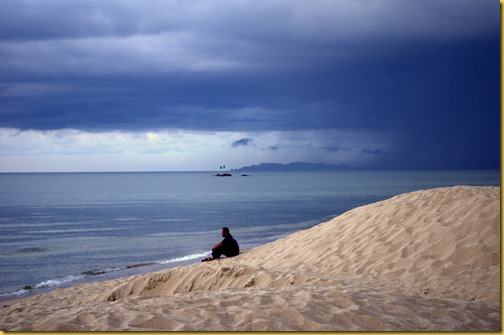 For more beautiful skies around the world, visit Skywatch