Some wild musings
I was looking for inspiration to pen an article on my recent wildlife trips , when I decided to convert my friend my muse. She said a very simple thing – " You owe it to your subjects to write about them..now focus and write. " My immediate response was " Im writing about the denizens of the forest and Im not sure they appreciate mankind coming there to do a peekaboo and stare at them. " Write for the forests at least, " she answered and my thoughts took a different turn.
Instead of writing in my word document that reads 47 words now , I started posting my thoughts here.Do we as tourists, travellers, wildlifers, photographers really care for the forests and its denizens- be it man or animal ? I am part of a wildlife group and every day , my mail box is inundated by mails from the so called experts who preach about their take on wildlife.If lack of awareness is one of the key issues, this holier than thou attitude of the wildlife enthusiasts sometimes gets on my nerves too.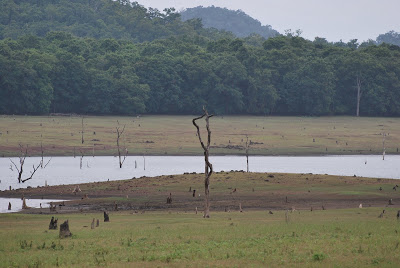 A friend recently remarked on how some photographers unethically disturb nests of birds to take a good photograph. Many times, we get special entries into forests to take pictures. Ive been guilty of it too when I went to Daroji to see sloth bears at close quarters. The animals no wonder ignored us.While writing this post,my intention is not to curtail tourism or photography,because this is the only way we get close to nature. Im just trying to say that we should rather be a bit sensitive to the forests too and understand that animals are tired of being chased. We can sight them in silence, take photographs without flash ,not wear bright clothes and leave as quickly as possible , giving them their space and privacy.For we have encroached into their territory .As my friend said,"The forests need us to survive. Its symbiotic."True, we need the forests to survive as well.