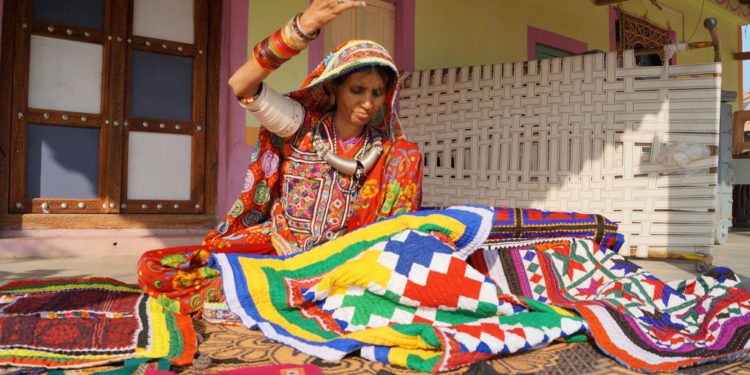 The heart of Kutch I believe lies in its villages, the people and the crafts.  Beautiful designs created by thin nimble fingers, the women of Kutch are a treasure house of talent. Shy, smiling, decked in bold jewellery and clad in colourful costumes, the women stand out in the bleary blank landscape. In almost every village that I visited, the women were very hospitable and would invite me home for a cup of coffee. They would smile sheepishly if I asked them to pose for a photograph and laugh away.
I can't tire of travelling to Kutch . And am sure, neither can you.
So how about getting aboard a trail of Kutch on a  tour called Spundana ? A tour that will take you to the heart of Kutch, to meet the women and listen to their stories . A tour that will let you gaze at the vast endless space of the White Rann as you walk around Dordo, the last village before the Rann.  A tour where you can get up and close with birds while you watch surreal sunsets on wetlands. And a tour that goes beyond the tourist sights to ancient towns that now lies in ruins.
Spundana takes you to Anjar, Bhuj, Dordo, Nakatrana, Nirona, Lakhpat and Chari Dhund besides the White Rann. Stay in a 100 year old haveli with a family in Devpur who run a school in their campus. It cannot get more authentic and traditional than this.
What is Spundana ?
Created by Welspun, Spundana is an initiative to recognise the talents and the beauty of the women of Kutch besides taking you into the heart of the land. It is not just reviving dying arts and promoting the crafts of Kutch but it is also about women empowerment. Spun is a catalogue of products that range from bed linen to cushion covers and women have been trained to embellish these with their embroidery and applique.
The other crafts include mirror work, kantha, handwork on kala cotton or organic cotton, block prints on fabrics like mushroo silk and even rags to riches – an initiative which involves recycling rags to make finished products. The main initiative is to instill confidence in women, making them self sufficient besides recognising their talent
We start the tour at Bhuj, drive into Anjar for the night as you visit the villages to meet the women and listen to their stories. The following day takes you to the White Rann as you head to Devpur for the night. We spend a morning at Lakhpat, listen to the story of this abandoned town which was once a thriving and prosperous land and the evening at Chari Dhand, a wetland to see the famed flamingos at close quarters while the sun sets in this surreal landscape.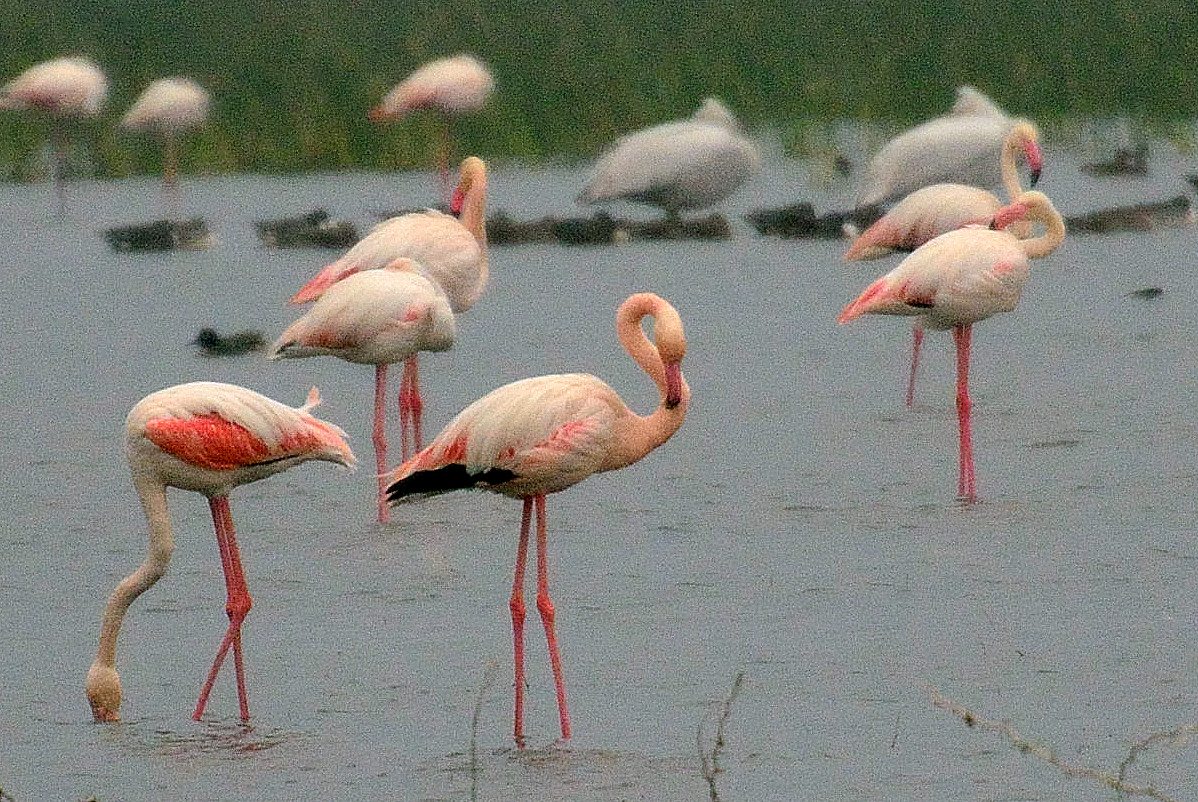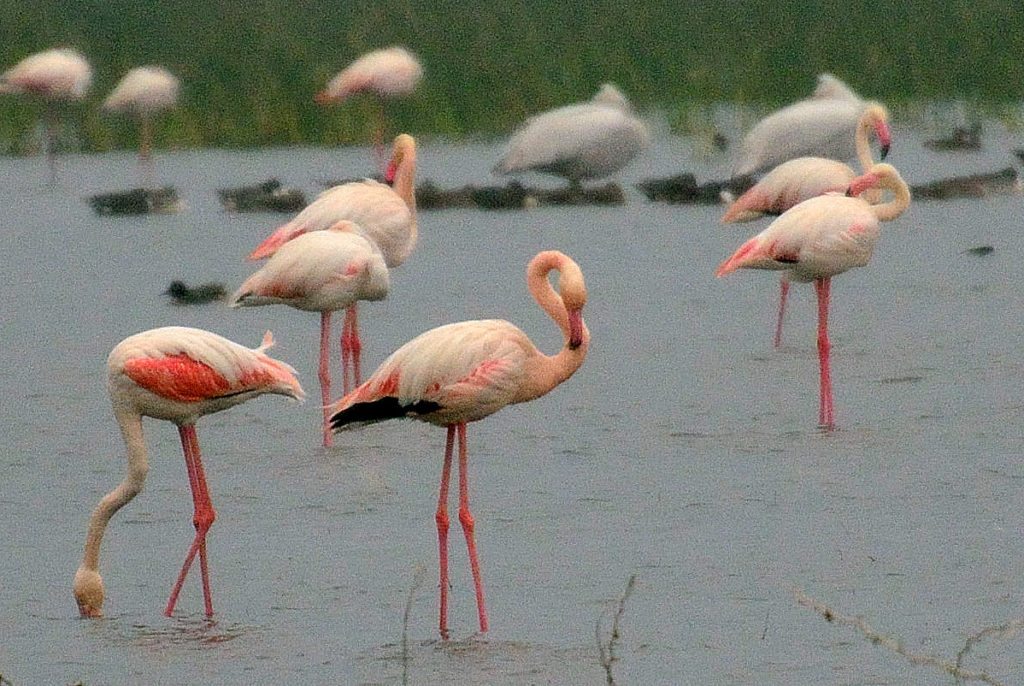 Here is a detailed list of the places that you will visit during the tour.
Anjar, Ratnal and Khambra
We start our trail at Anjar and visit the Spun centres at Ratnal and Khambra. The women here will spin into a world that they have created with their talented fingers. Watch them at work, listen to their stories, meet their families or buy their crafts. Home to the Ahir community, the women here are known for their embroidery, a skill that they are groomed in at a very young age.
They have a tradition called Bharatkam – as soon as a girl child is born, all the women members of the family start creating an ensemble of handicrafts to be given to her when she gets married. Khambra is another centre where you can see women do applique. The products that Spun creates are bed linen, cushion covers, bag pouches and Rags to Riches handloom products. Lose yourself in these villages as we take you into the real Kutch where you can see the revival of lost arts and meet these women.
Bhuj
The formidable fort greets you as you enter the 16th century capital of Kutch, which is the hub for this trail. Despite being ravaged by the earthquake, Bhuj still retains its majestic glory as you can see in the two palaces – Prag Mahal and Aina Mahal. And while you are there, look out for some pelicans in the lake and bite into some delicious dabelis
The White Rann
Mesmerising is the word that comes to your mind when you see this magical atmosphere. Nature has a way of always surprising you as this is one of its marvels. An ocean of salt – thats what the White Rann is. A seasonal phenomenon, the Rann of Kutch is a land which refers to the  marshlands that are filled with water during the monsoons. But when the monsoons are over, the water drains away forming crystals of salt which look like white sands. And while you are here, watch sunrise, sunset and meet the locals at Dordo, the last village before the Rann.
Devpur
A little town closer to Nakatrana, Devpur is the ideal place to spend a night in a century old haveli, restored tastefully after the earthquake. Built as a residence for the Jagirdhars, Devpur Darbargadh now houses a beautiful homestay and a school called The White Eagles School. Get an authentic flavour of Kutch as you stay and dine with the family, the fifth generation who have lived here , your hosts – Krutarthsinh Jadeja and his wife, Yashodhara who will tell you all about the hidden destinations of Kutch. Feel like royalty as you stay in their ornate Pink Room called Gulabi Medi, perched on top and Sorthambha – a Blue Room with 16 pillars which will take you back in time.
Nirona
There are several villages in Kutch that specialise in different crafts and one of my personal favourites is Nirona. Stop here to see and buy an unique craft called Rogan art which has its origins in Persia. Nirona am told is the only place in India where the art which is a form of painting using castor oil is still practised. There are barely a couple of families here who specialise in Rogan art. And while you are here, visit the bell makers and the lacquer artists who create magic on wooden spoons and rolling pins.
Lakhpat
Ghost towns have always been my fascination with me and I travelled all the way to the western end of Kutch to ensure that this is added to the itinerary. The only sign of habitation in this desolate silent town is an ancient Gurudwara where you can hear the story of Lakhpat – a town that was once prosperous but had lost its glory after being devastated by an earthquake 200 years ago. The course of the River Indus changed and the town lay forgotten. The ancient fort and a few crumbling monuments are the only reminders of the past.
Chari Dhand
My favourite destination of this entire trail. The birds flock to this wetland and you can see pelicans, flamingos and several water birds here. But its the surreal landscape that mesmerises you. Barren and beautiful , it suddenly breaks into grasslands and wetlands. Standing here and looking at the horizon and watching the sun set is a pristine moment.
Spundana has just been launched by Welspun and the trails have just begun. As the Kutch season will begin again post the monsoons when the Rann gets formed, Spundana will continue. Do include Kutch in your travel plans . For details on how to book on Spundana, contact www.spunthreads.org and email csr@welspun.com
This post was written in partnership with Welspun who run Spundana, a trail of Kutch that I have helped to create as well.