Ten vegetarian dishes you must try at Pan Asian in ITC Grand Chola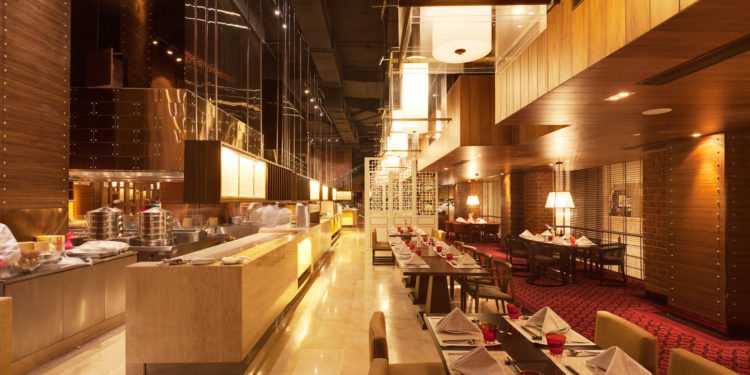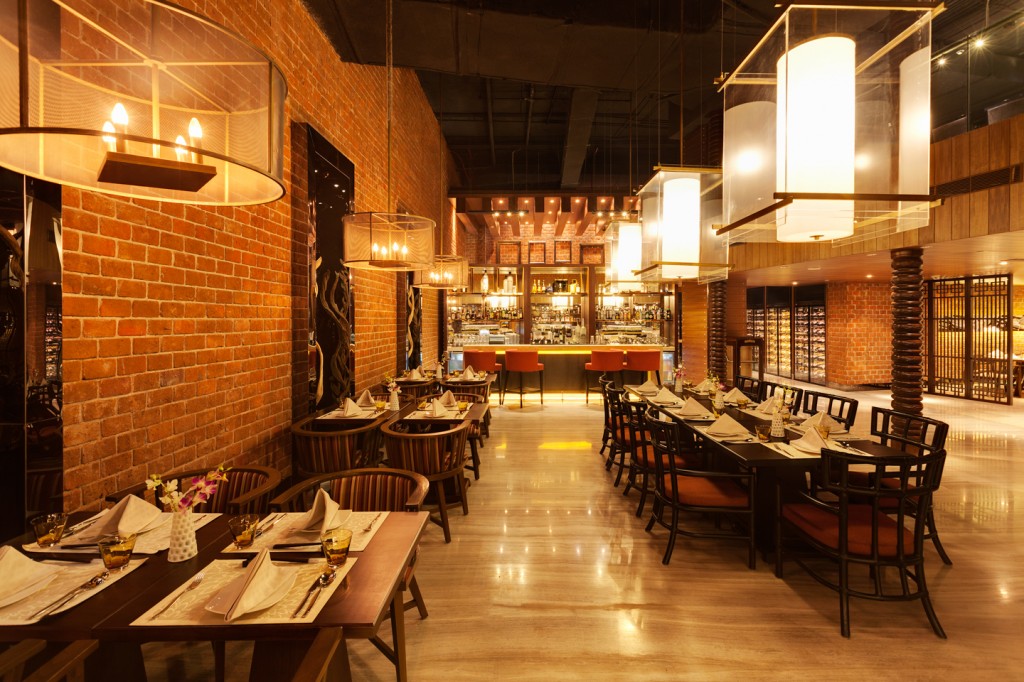 Being a vegetarian I am always used to chefs frowning on me and telling me that I am missing out a whole lot of flavours in the world. But I was pleasantly surprised when Chef Vikramjit Roy greeted me and my brother at the entrance of his Pan Asian Restaurant in ITC Grand Chola, exclaiming, "I love my vegetarian fare more."Walking through the wall of temptation as he calls it, I see a cellar packed with wines from all over the world. And there is of course Sake. The restaurant opens into a world of cuisines and a mini Asia enfolds in the many kitchens spread around the restaurant. The concept is like an open kitchen, you almost feel like you are walking through the markets of Asia as you watch the chefs in action . "We create the flavour of a street in the restaurant, " explains the chef . There is the sushi counter – almost 28 varieties of them and if you like me, love dimsums, there are another 38 specialties here. Closer home is the live fish counter from the seas around Mahabalipuram where local fishermen sell their fresh catch every day. And I stop by at the mouthwatering dessert counter.
Almost every Asian country is represented here by its cuisine – Thai, Chinese, Singapore, Japanese, Korean, Vietnam and of course Indian. But Chef Vikramjit calls the concept, " Global but Asian." The ingredients and the flavours are distinctly Asian, but the dishes are global. "You will know what I mean," he says as he brings out an fifteen course meal including an array of desserts. Irrespective of whether you are a vegetarian or not, you must try these ten delicious dishes at Pan Asian, besides of course the desserts.
Horensogomaae
My starter was a mouthful and it was one of the appetizing one I had tasted. Out of the twelve dishes, I rate this as the best. It was the roasted sesame and shiragiku vinegar sauce that did the trick for me. The chef said that the heart of the dish was Japanese and it was essentially spinach stuffed with Peruvian asparagus served with the hot sauce and truffle powder, baby red radish and rice crisp.
Banana Blossom salad
Displayed like a flower, this crunchy salad was set in a honey dew banana from Kerala and it had a mix of thai roasted chilli glaze, caramelised onions, crushed peanuts, fresh mint and coriander leaves and roasted coconut
Stir fried water chestnuts
Another of my favourites fresh waterchest nutswere  tossed with chilli bean glaze, served with dehydrated yam chips on soy cream, caramelised lemon and lolorosso lettuce. The yam chips were absolutely yumm
Confit green apple usuzukiri

This one sounded absolutely exotic. A carpaccio of green apples, topped with fugiko (dried salted kelp), fresh ginger, fllavoured with with the Japanese mitsuba, spicy mirin which the chef explained was sweetened sake and the dressing was topped with plum tomato ice. This left a slight pungent aftertaste in my mouth

Beetroot Taco
Served in a little cart was home made beet root and corn taco tilled with green tomato and avocado ceviche, wasabi aioli, pickled jalapenos and tinged with a Japanese pickle fukijinzuke . The challenge was to eat it in one gulp and feel the many flavours melting in your mouth. I cant tell you how messy I was but my brother gulped it at one go without a morsel on his plate.
Herbed tofu
I am not a great fan of tofu but my brother loved it. And as I took a bite, it just melted in my mouth. But it was the tangy flavour that I liked. The homemade herbed tofu was topped with tamarind glaze and mustard sprouts and was served on a bed of dehydrated spinach and tamarind jelly.
Veg and green peas puff
This was a great favourite. A baked dimsum, it was served with spicy mango pipette, fresh fennel salad and sweet chilli jelly
Spinach and golden garlic dimsum
Now we were full. But then it was time for the steamed dimsums made with lotus flour skin. I like spinach and the garlic added to the taste.
Dehydrated veg and mushroom soup
Just as we thought our meal had ended and we were waiting for the dessert, the chef walked in with an elaborate setting.He assembled dehydrated vegetables and Portobello mushrooms on the table with truffle powder . But we were not allowed to drink it off our petite cups. We were asked to sniff, sip and then eat the vegetables. As we were discussing about the technique of dehydrating vegetables and preserving them, an age old practice of Asian cuisine, a sorbet with wasabi and yuzu which is Japanese was served on mini gas ranges flaming with smoke. "This is to cleanse you , so that you can now welcome the main course," says the chef as we protested.." I just thought I finished dinner, " I retorted as he walked away with a smile.
Assortment of vegetarian sushi
I must confess that this is the first time that I was hearing the concept of vegetarian sushi . And obviously the first time I tasted it. The crispy avocado mango roll was delicious but it took me a while to get used to the assortment of vegetarian nigirizushi.
Thai green curry with jasmine rice
The meal should have ideally ended with the sushi but the chef decided to add another dish making it an eleven course meal. And how could we both say no to the eternal favourite – Thai green curry, made from scratch with raw ingredients served with truffle flavoured jasmine rice.
And if you are done with the eleven course meal, now save some space for some exotic desserts . And there are three of them
Thobtimkrob
A dessert is not just an array of sweets or savouries. Making them being prepared right on your table adds to the taste. And the chef is quite a showman. So we had him doing a little demo of the classic thai dessert of waterchest nuts and coconut cream
Vahlrona chocolate
There is no dessert without chocolate. So here we bit into a 70% bitter single origin chocolate from Ghana, paired with mango passion fruit compote, sour cherry glaze, fresh fruits and spearmint ice
Plant of Mint
Now this was a surprise or rather a prank and I fell for it. We were solemnly gifted a little plant of mint as a little souvenir and just as I took it, I was asked to dig into it.And then the sands morphed into a dessert of nitrogen aerated chocolate and sand made of tapioca and chocolate. Even the tiny earthworms were made of chocolate.
Jasmine Tea
And then to digest all of this, we sipped cups of richly flavoured jasmine tea.
Its been the longest time I have ever spent at dinner – yes three hours and I had to literally do justice to every tiny little delicious morsel at the Pan Asian.