Eight trails that you must not miss in Bangalore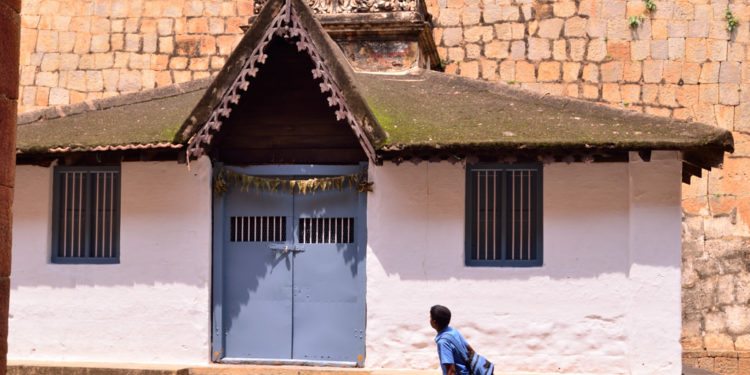 Things to do in Bangalore
I associate Bangalore as a city with my childhood. Every summer, i would spend days here with cousins as I would travel here on holidays. I eventually started working here as well. And then one day,  I fell in love with a Bangalorean but not so much with the city. But as relationships go, the city has eventually grown on me. I have discovered it, not just as a resident but as a traveller too and experienced some of the interesting things to do in Bangalore.
We often miss what is in our own backyard and I have spent the last few years wandering around in the city. I have explored small nooks of the city, eaten at old eateries with the husband, chilled at pubs with friends, lost myself in the colourful markets, smelled the fragrance of fresh flowers, roamed around the old town and enjoyed the frothing filter coffee.. Though most of us know Bangalore as the IT hub famous for its restaurants and pubs, I love the old city which is so memorable to me ever since I visited the city during my childhood days. And that is where I discovered most of things to do in Bangalore
Videos on Bangalore – Things to do in Bangalore
Here are some videos on Bangalore – six trails that you can take in Bangalore, ideal for a weekend walk. Explore Bengaluru or Bangalore with me on my Youtube India Channel, Travel With Lakshmi . 
Watchtowers of Bangalore
Bangalore's founder Kempegowda is remembered today by monuments and they are four watch towers  There are built by him marking the boundaries of the city. However now the city has grown around the watch towers and the towers are now situated amidst the bustling city, atop hillocks. While most of you may be familiar with the tower at Lalbagh garden, the others stand inside parks, near lakes and above temples. Watch the video to know about the watchtowers of Bangalore. Go on the Kempegowda trail – one of the recommended things to do in Bangalore.
Videos on Bangalore – Tipu Sultan Trail
Tipu Sultan was born in Devanahalli where the Bangalore airport stands today and he ruled at Srirangapatna but his monuments are strewn in Bangalore. The father – son duo Hyder Ali and Tipu Sultan built palaces, forts and even gardens in the city. Tipu's summer palace and the fort stand in the old city today and Lalbagh garden remains in their memory. Lets go on a Tipu trail now.
Getaway from Bangalore – Nandi Hills
My favourite getaway and video – Nandi Hills is more than just a heritage destination. Mired in mist, it is great for those who want to escape the city for a short while and yet remain within it. Nandi Hills has legends and myths too and some of them are associated with Tipu Sultan. Watch this video and lets go on road trip to Nandi Hills, one of the favourite things to do in Bangalore.
Bangalore Temple Trail
Temples in Bangalore tell you tales of yore and are surrounded by legends and myths. The Dodda Basanvangudi built by Kempegowda is more than 600yrs old and has one of the tallest monolithic Nandis around. The famous Malleshwaram is named after the Kaadu Malleshwara temple. The Jalakandeshwara temple is dedicated to Lord Shiva in the form of Arthanaareeshwarar. The Someshwar temple in Ulsoor is one of the oldest temple as well dating back to the Chola era.  This is one of my favourite videos on Bangalore as we go on a temple trail.
Bangalore Market Trail
The Bazaars are synonyms of Bangalore. The bustling morning scene , the colours, the energy, the vibrance and the fragrance – lets go on a market trail and binge on some dosais. From Malleswaram to Gandhi Bazaar to Shivaji Nagar, lets visit these old markets that form the fabric of the city. My favourite among all my videos on Bangalore.
Bangalore Pottery Town
There is something fascinating as you watch a potter shape a beautiful pot out of clay. Bangalore has its very own Pottery Town which has been around for ages. The pottery town is home to nearly 40 families all creating pots and pans. This town come alive during the Ganesh Chathurthi festival where so many idols of Lord Ganesh are carved and painted tastefully. Take a walk through the pottery town of Bangalore as this is one of the many things to do in Bangalore.
There is no need to escape out of Bangalore every weekend to explore. There is so much the city itself for you to explore now. As you do, visit my favourite book store – Blossoms and lose yourself in the smell of old and new books.
The Food Trail of Bangalore – From Food Street to Filter Coffee, Bangalore is a haven for food lovers. Try the delicious palaya bun in VB Bakery as you binge around in Food Street.
There is no one who has visited Bangalore and has not got stimulated with a hot cup of filter coffee served on dabbara tumblers.
But it is the weekend. And the best way to celebrate it is by going high on craft beer. And while you are high in spirits, just dont go "berserk" like the Vikings did ! A little story to end the trail.
And before I sign out, please do not forget to subscribe to my YouTube  India Channel "Travel with Lakshmi" as we explore destinations around the world.