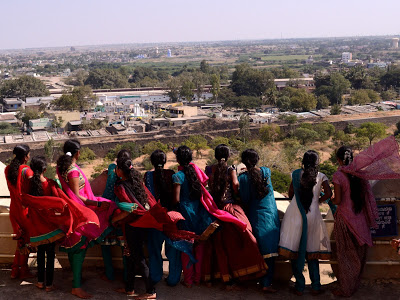 So its women's day today. Maybe another day dedicated to tokenism , but any day is good as long as one feels special. So I thought I would use this day to do a wee bit of bragging. I have been featured in three different places this year . Last month I got a mail from Hotel Depot and they mentioned that I am in their list of Top 30 travel bloggers from India. I am honored. IXIGO.com has featured me in their list of travel writers and bloggers as a part of the Women's Day Special . A dear friend, Sudha Mathew, a travel blogger has done a short interview of me on her blog and Renuka has featured me in her blog as well. Thanks everyone. I also went for my first photo studio hfor a high profile women's magazine which is featuring me as an influencer in the travel blogger category. Details on that soon.
So, in other news, I have been writing loads of stories this year and I have completed virtually 50  stories in the last couple of months for a variety of publications. I have started editing and contributing for The Hindu Traveller, a fortnightly "traveloid" , have written a cover for Sunday Herald for which I received some appreciation on mail and am making a debut in one more publication – waiting for that to appear this month. Meanwhile, Yahoo has been publishing my series on palaces and my photo features . So, its been a good start and I hope this continues..
Here are some stories that I did last year for Women's Day – Safe Destinations in India for Women in Yahoo, Women Travellers on Sify and a feature on three women travellers in Rediff.