Alamparai -a photo feature
The milestone says about 50 kms to Pondicherry, when I pass a fish market in Kadapakkam. I take a detour and drive through a lost hamlet surrounded by backwaters.  I take another detour and enter  the portals of a port lost amidst the ruins, located right next to the seashore. There is no one in sight. Coconut and palm grooves shelter the broken bricks as the rubbles resonate with the glory of the past.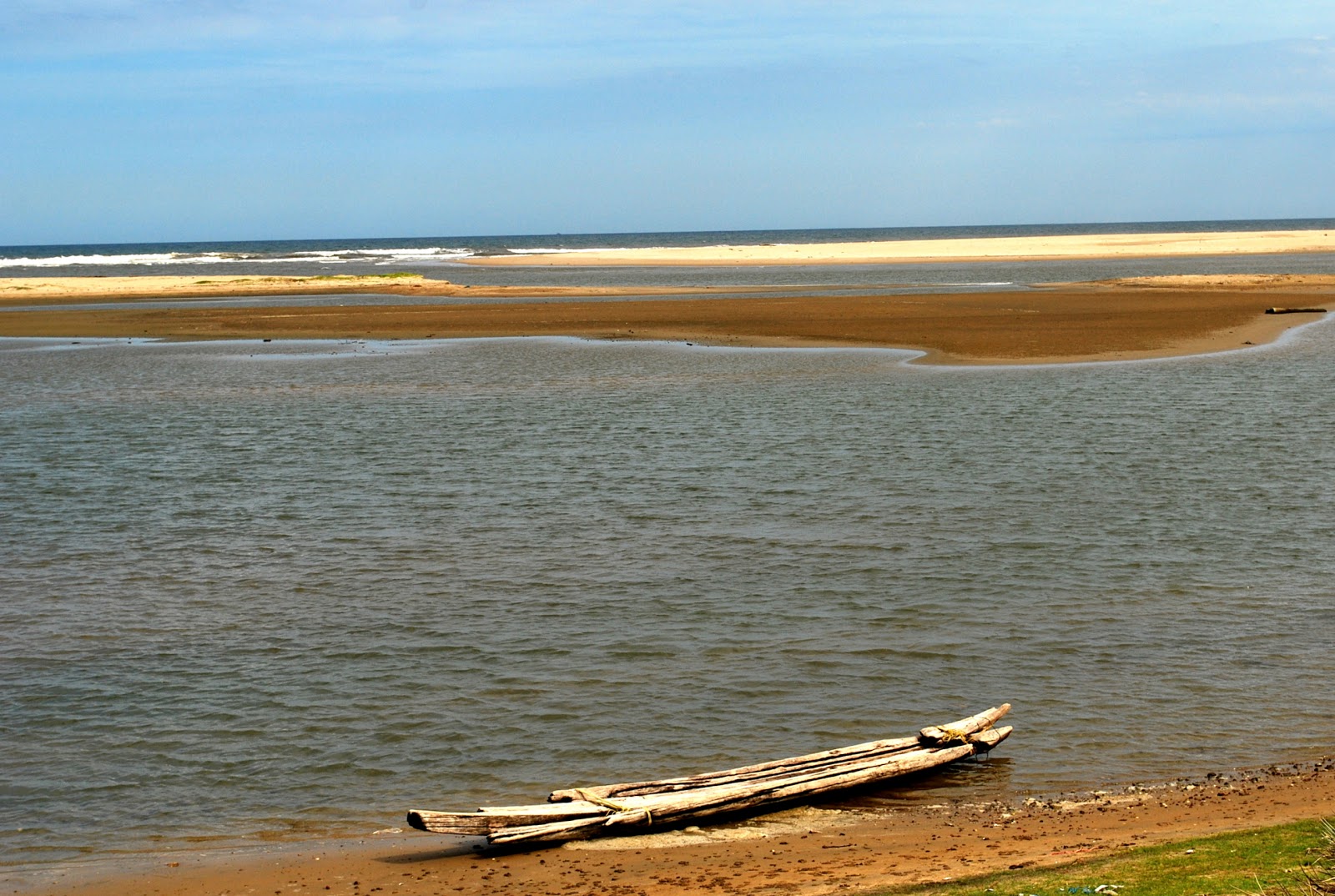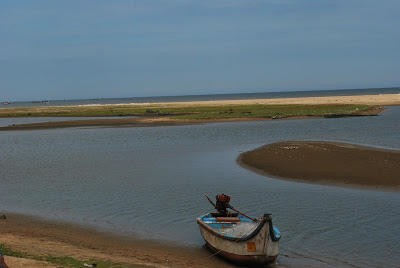 This is the 17
th
century Alamparai fort also called Alampara or Adamparai.  Built during the Mughal era it was ruled by the Nawab of Carnatic and was later on gifted to the French for their support. The British eventually destroyed the fort
and the dockyard which was more than 100 metres long.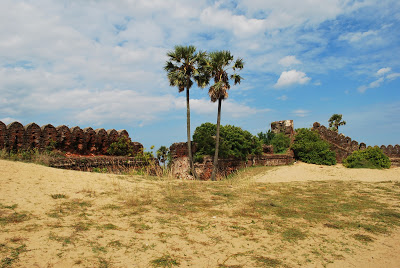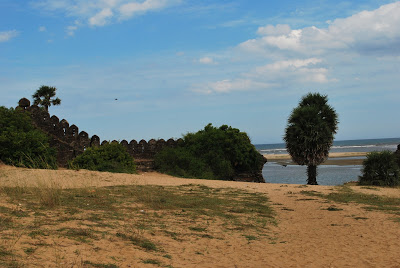 A rusted ASI board gives us more information. Alamparai, it says was the ancient land of Idaikazhunadu, mentioned in the literary work, Siruppanatruppadai. The sea port was used for trade by the Arcot Nawabs and  zari , salt and ghee were exported from here. Coins were minted from here as well and later on the mint was shifted to neighbouring Pondicherry. The mint built on a highway near Alamparai here even housed a Shiva temple, a "choultry " and a pond and was built for the benefit of the travelers coming down this route towards Rameshwaram.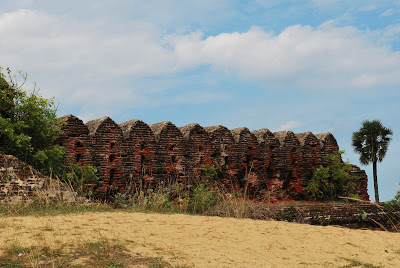 "Do you want to go boating  ?" asks a local . The sea looks inviting, but the sun sends me a warning . I decide to give it a pass although the salts of the sea did beckon us.