Be your own Barista with E By Nescafe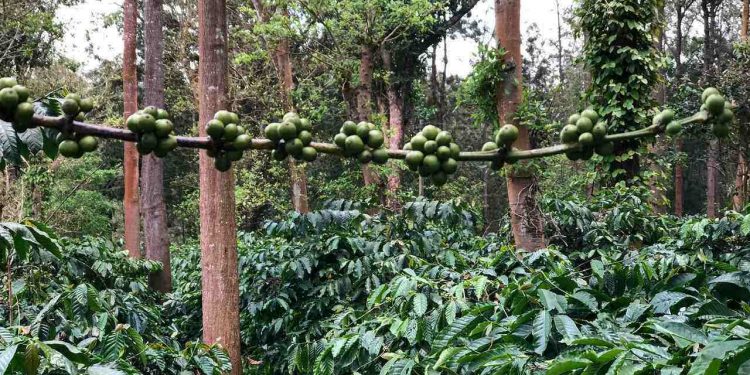 There is always something brewing over a little cup of coffee – perhaps  a fascinating tale , a stimulating conversation, a fresh idea or a new friendship , overflowing with warmth and brimming with energy. Everyone has a coffee story to share and I am no exception as well. My journey as a traveller started with coffee, many decades ago when I visited Australia and NewZealand, followed by South America as a part of a coffee delegation. As I discovered new worlds , I realized that this is where it all began – my tryst with coffee and my story as a traveller. Even today, I find myself  stimulated with coffee stories . So, on this International Coffee Day, I drove down to Coorg with a group of travel and food bloggers to immerse myself in a coffee experience with Nescafe. And that is when I realized that my favourite cup of coffee has just got smarter and snazzier with a new digital avtaar.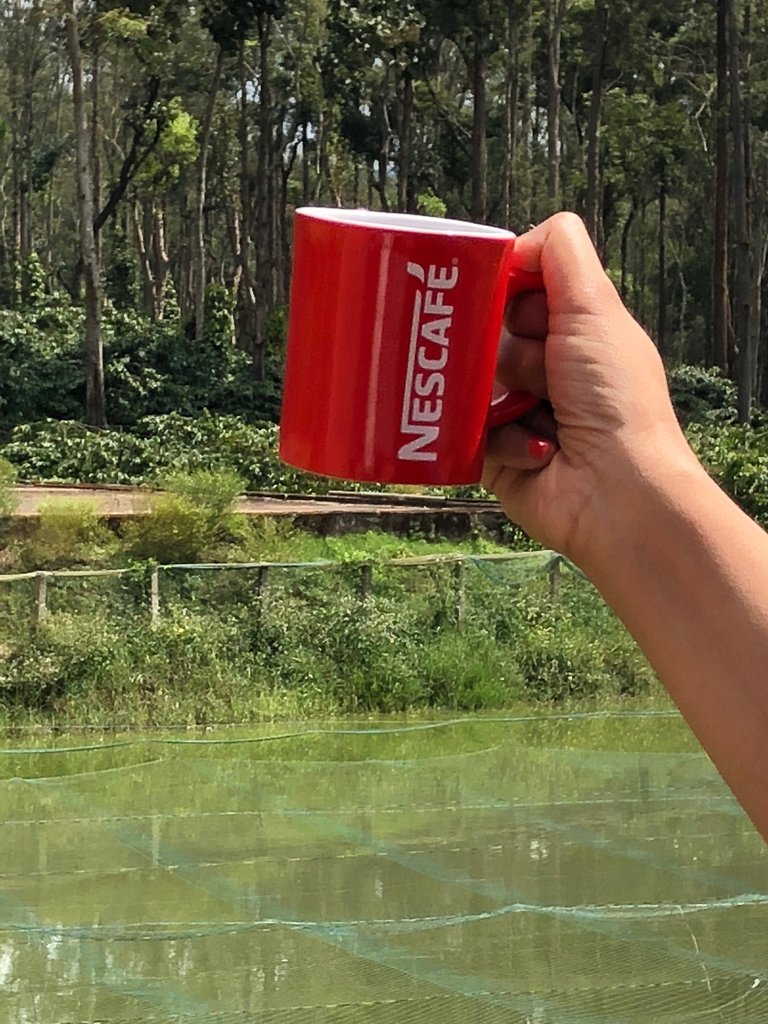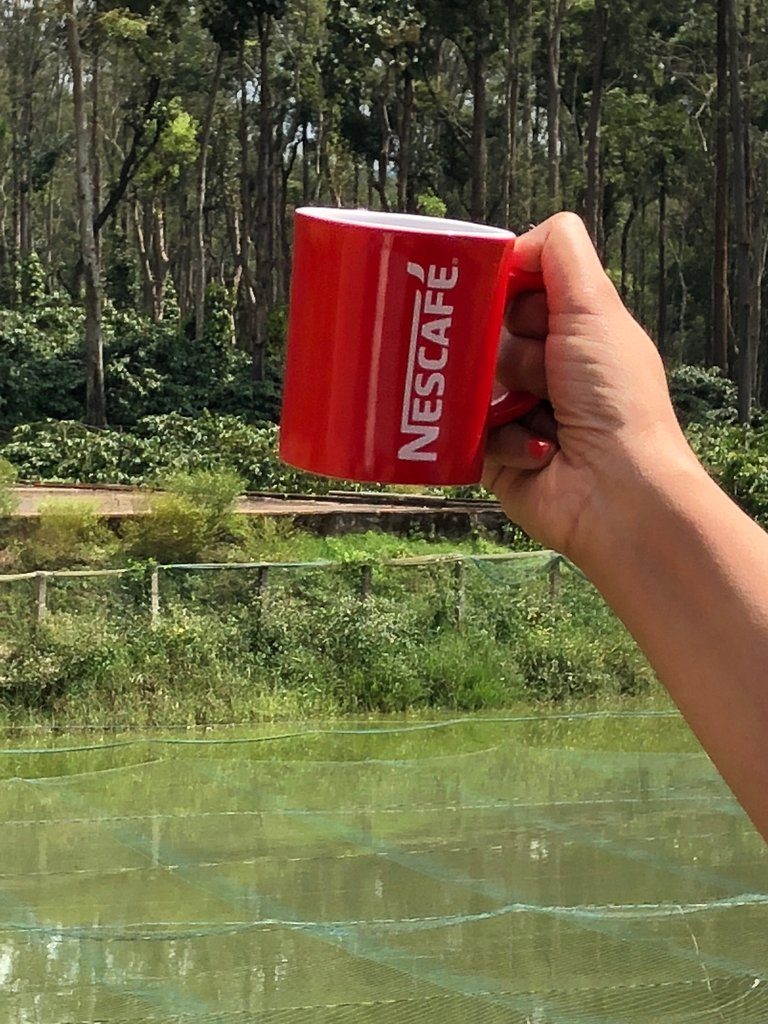 It was a perfect day in Coorg. The weather gods were kind and the blue skies brimming with cotton candy clouds had banished the dark and dreary rain clouds that had recently flooded the region. Driving towards Kushalnagar, we found ourselves at the ten acres Coffee Demo Farm, where a fabric of green greeted us. Pottering around rows of robusta coffee plants, I learnt that this variety was preferred over arabica for instant coffee.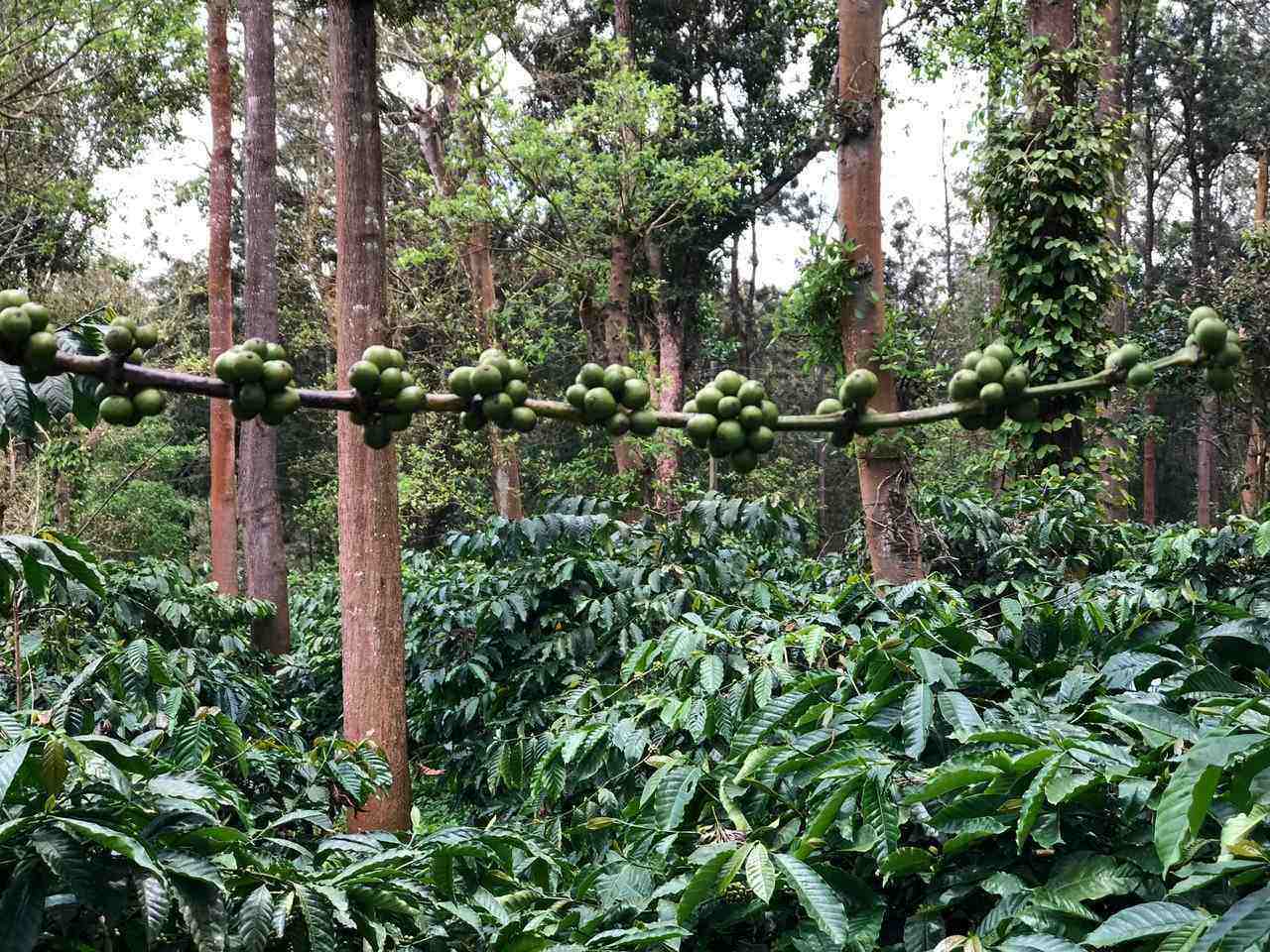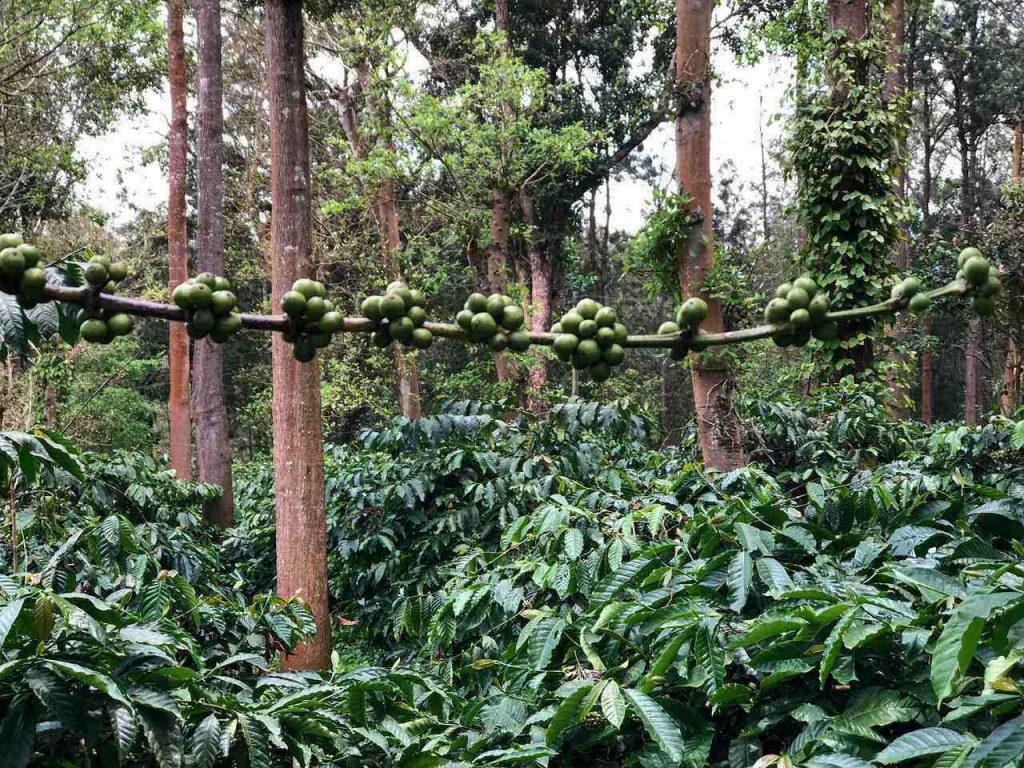 Birds greeted us as we went on a coffee trail amidst blossoms and berries.  The entire lush landscape was soothing to the eyes with ficus, silver oak , teak and rosewood trees planted amidst the coffee, while pepper creepers entwined around the branches. A tiny sapling can apparently live to a hundred years and it starts yielding even as a three year old, sometimes up to 2 kgs of coffee  annually.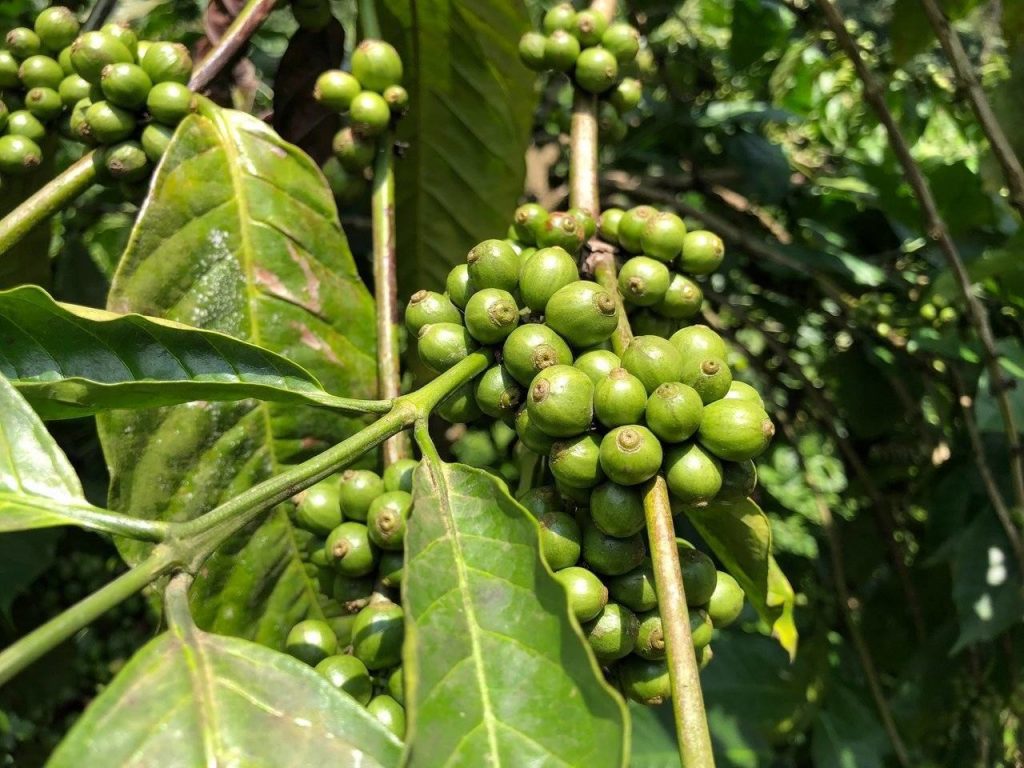 But there was something more exciting in store for us . A personalised coffee experience that is fun, hip, smart and dynamic. Welcome to the era of portable coffee where instant coffee literally means instant . You can have your own coffee, hot or cold, flavoured or frothy at the touch of a button, in just 90 seconds. An innovative and an intelligent new coffee maker is in town, launched by Nescafe and titled simply – E ! Staying connected has a complete new meaning here as E comes with its own app and can be linked via bluetooth. You can even get exciting recipes here on the app and brew your own blend in this silent machine. The first of its kind, the digitally savvy coffee maker is leak proof and is an ideal companion on the go.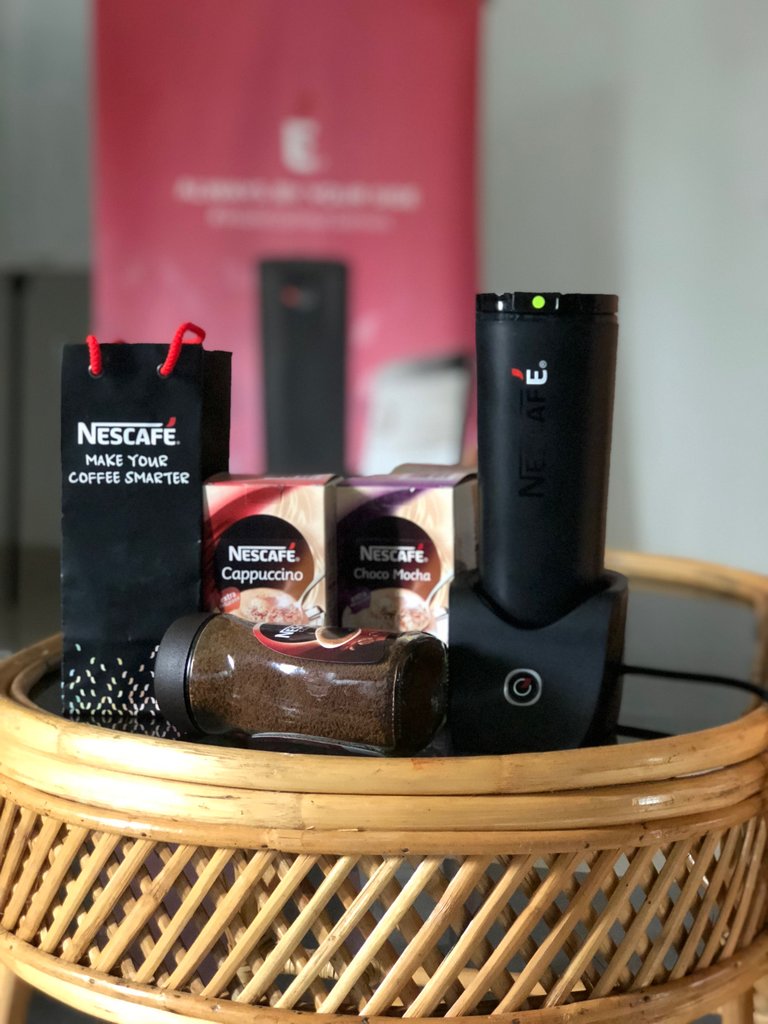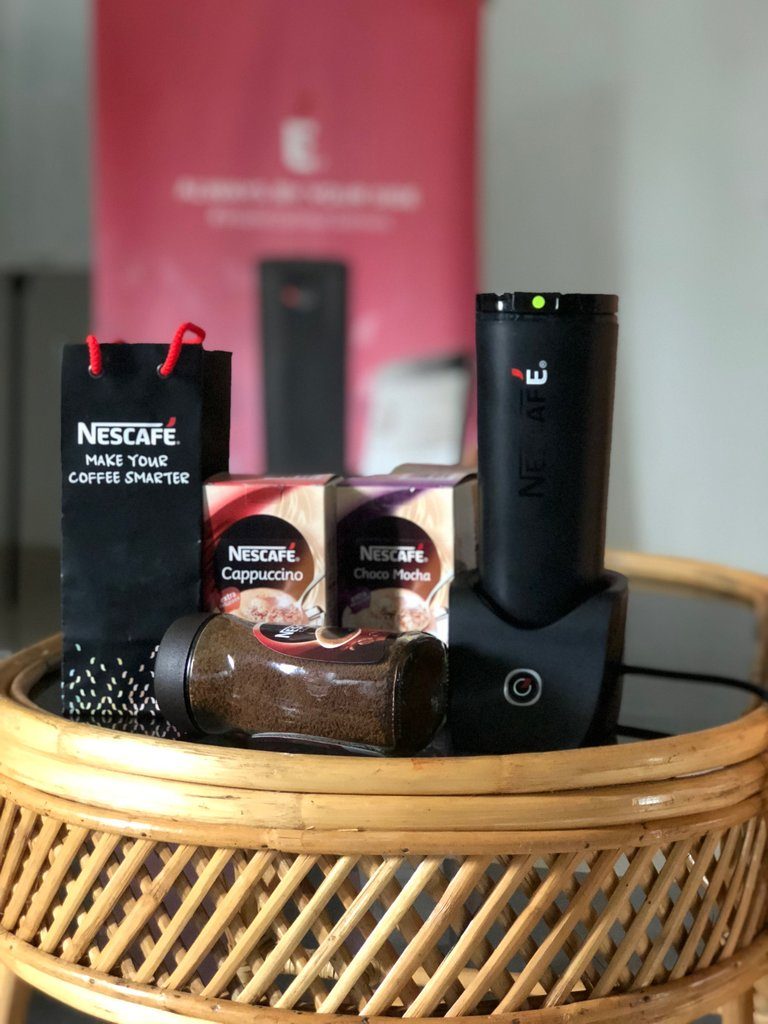 E has taken coffee to an entirely digital and a personalised experience. The video tells you How to make your coffee smarter while you can read and buy the coffee maker here..
Coffee to a lot of us is the perfect pick me up at any given point of time.  While traditionally the heart of India prefers filter coffee, the speciality coffees with their gourmet flavours have slowly captured the fancy of the people. And in a world where you want everything yesterday, instant is the buzzword. Statistics say that over 5600 cups are sipped every second internationally, while in India , 20 million cups of Nescafe Classic and Sunrise are drank every day.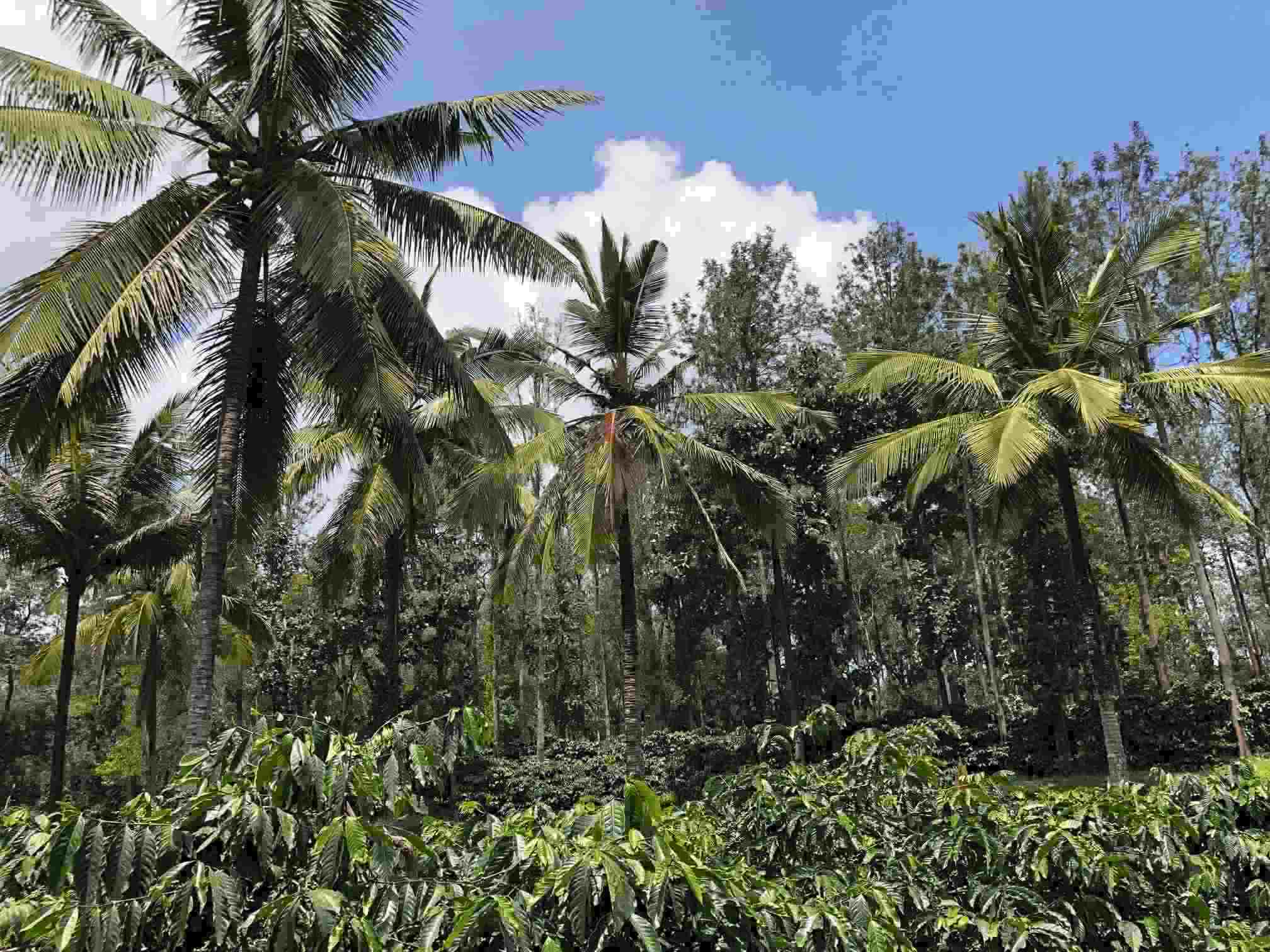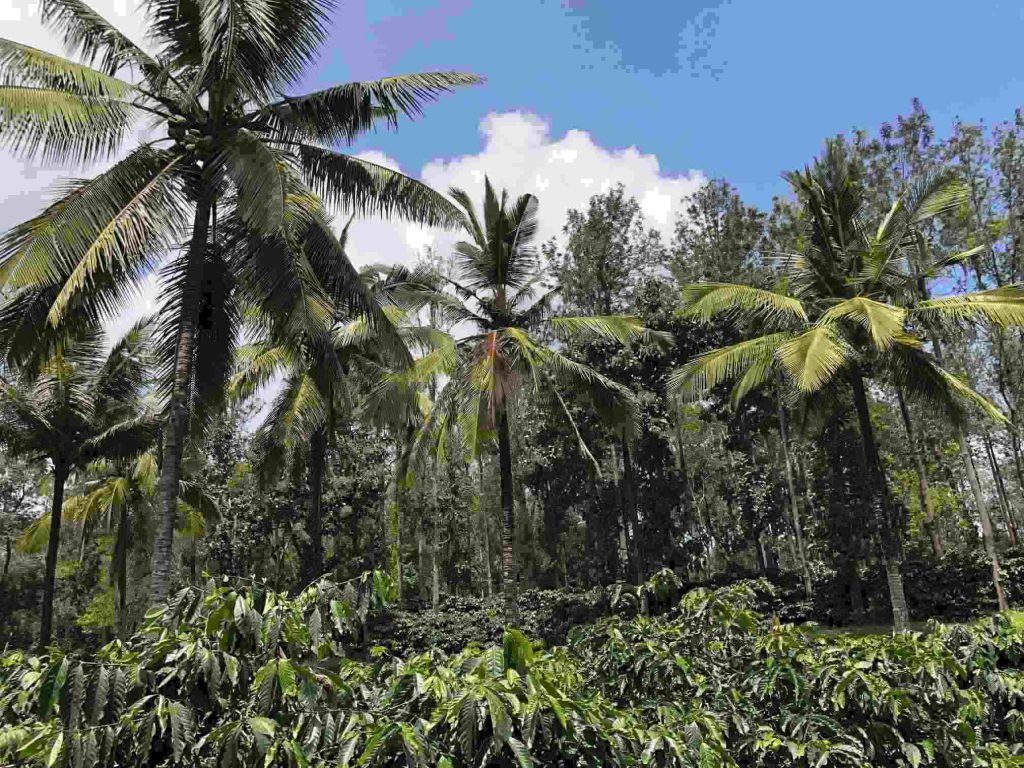 The history of coffee in India may have started with just seven beans and a seer but Karnataka yields over 70 % coffee today. Kerala and Tamil Nadu are the other southern states where coffee is still grown. Nescafe apparently exports over 70 percent of the coffee that the farmers they work with generate every year. Sustainable farming and best training practises have been offered by Nescafe to  farmers, ensuring that they create shared value with the planters, who are their partners.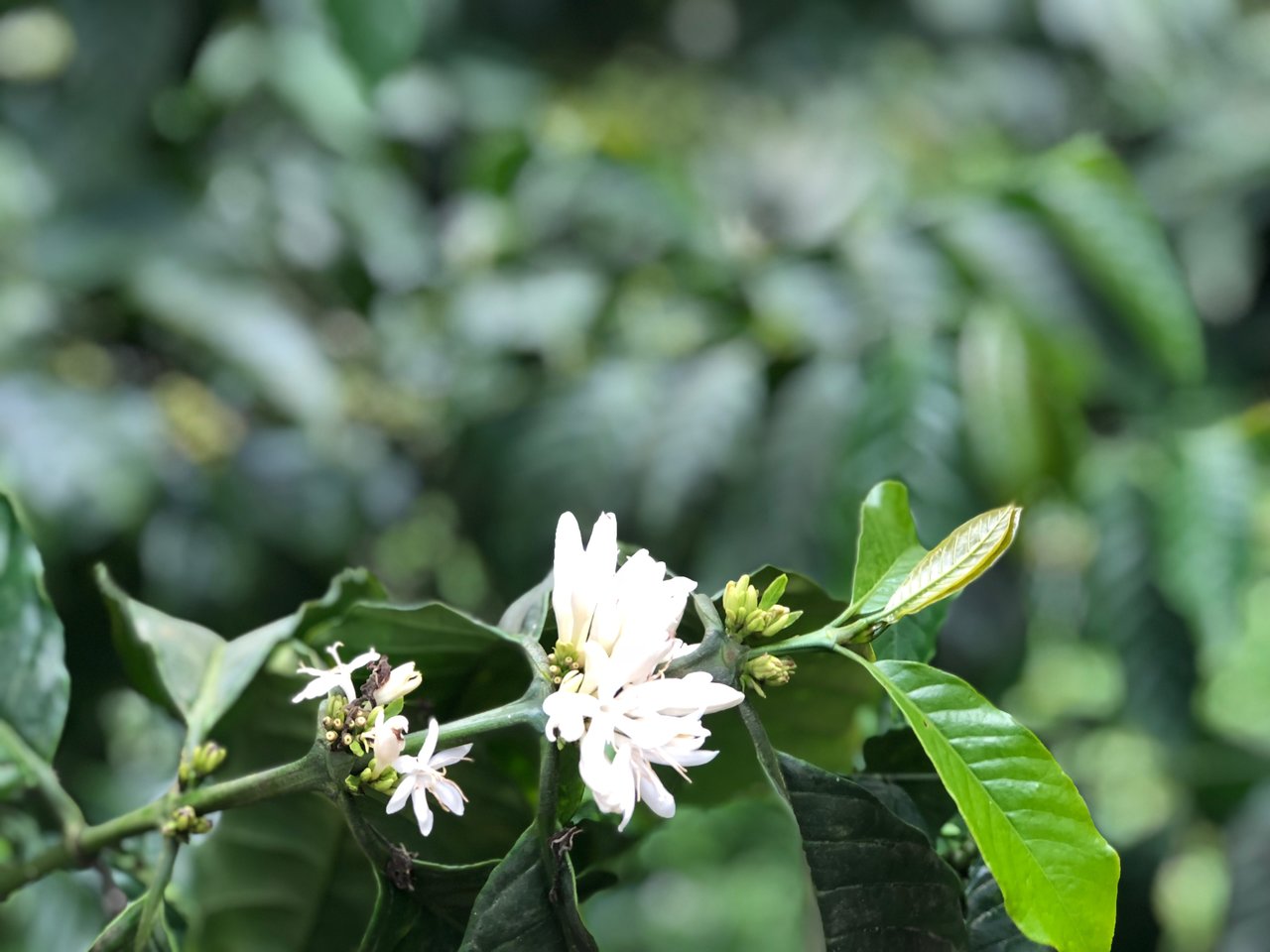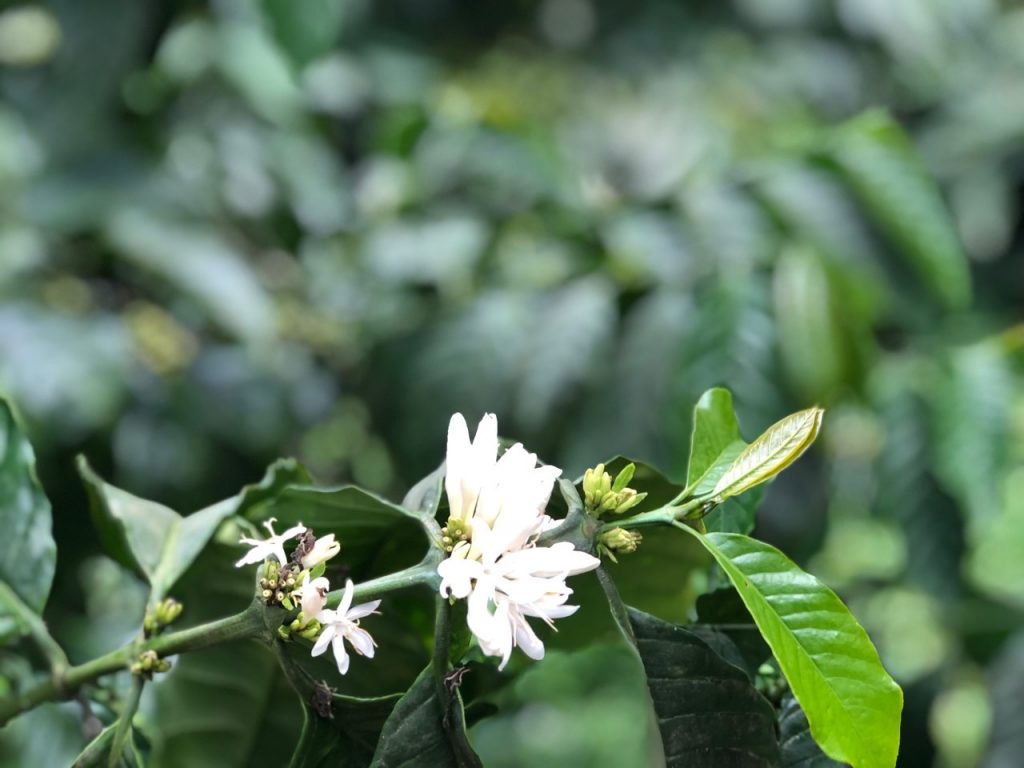 As a part of their Farm to Factory initiative, the Nescafe Plan is all about building a thriving community – 850 farmers owing over 16000 acres benefit from this training, which they call the 4C programme. From advising them on resources to soil checking, this initiative is focussed on building thriving resilient communities. Globally over a million farmers are partners working with Nescafe.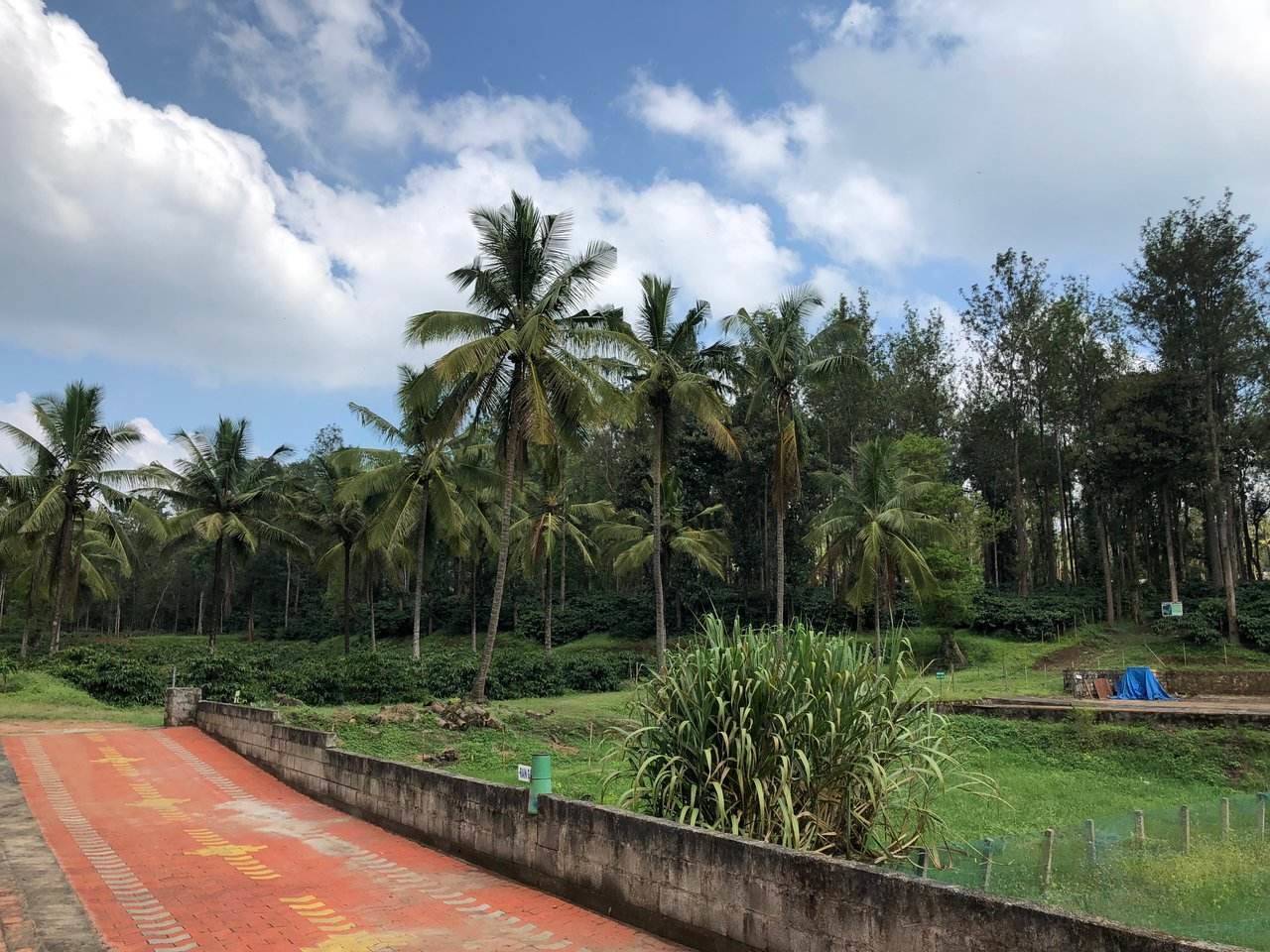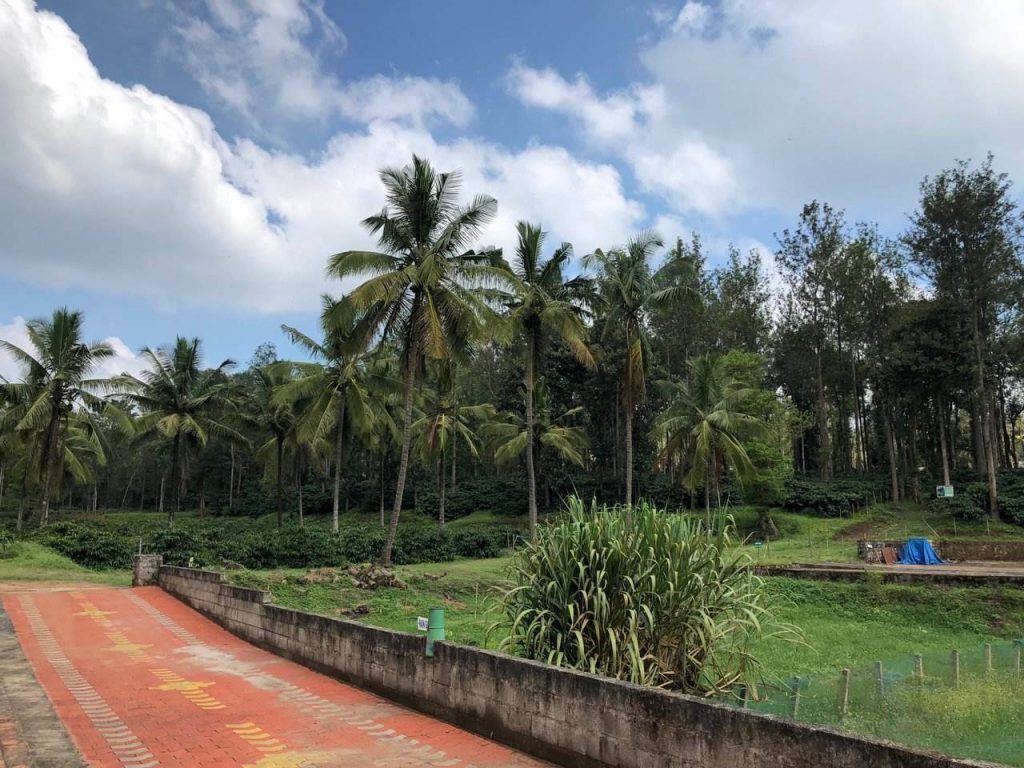 Our last stop was  at the Coffee Sensory Lab where a cupping session awaited us. Our coffee taster, Suresh explained to us that his monthly routine sometimes had him taste over 100 varieties of robusta and arabica and each variety had three samples to be graded.  I sipped and sniffed at arabica and robusta samples today and learnt how to grade them . At the end of the session, I was so heady with all the flavours that for a  moment, I felt like one of the famous dancing goats who shook a leg after tasting the wild coffee in the fields of Ethiopia, the birthplace of coffee. It is amazing what a cuppa can do to awaken the spirits.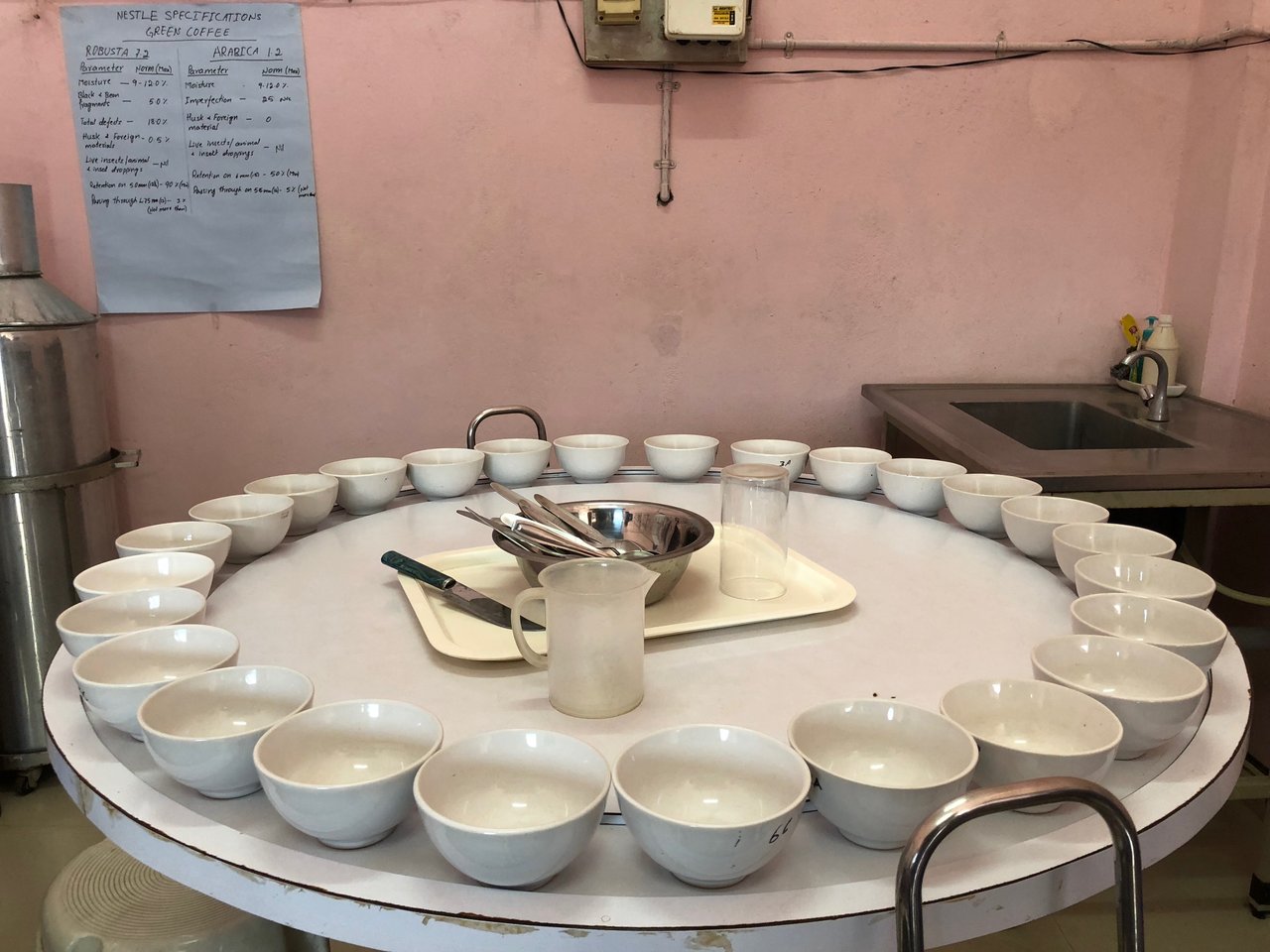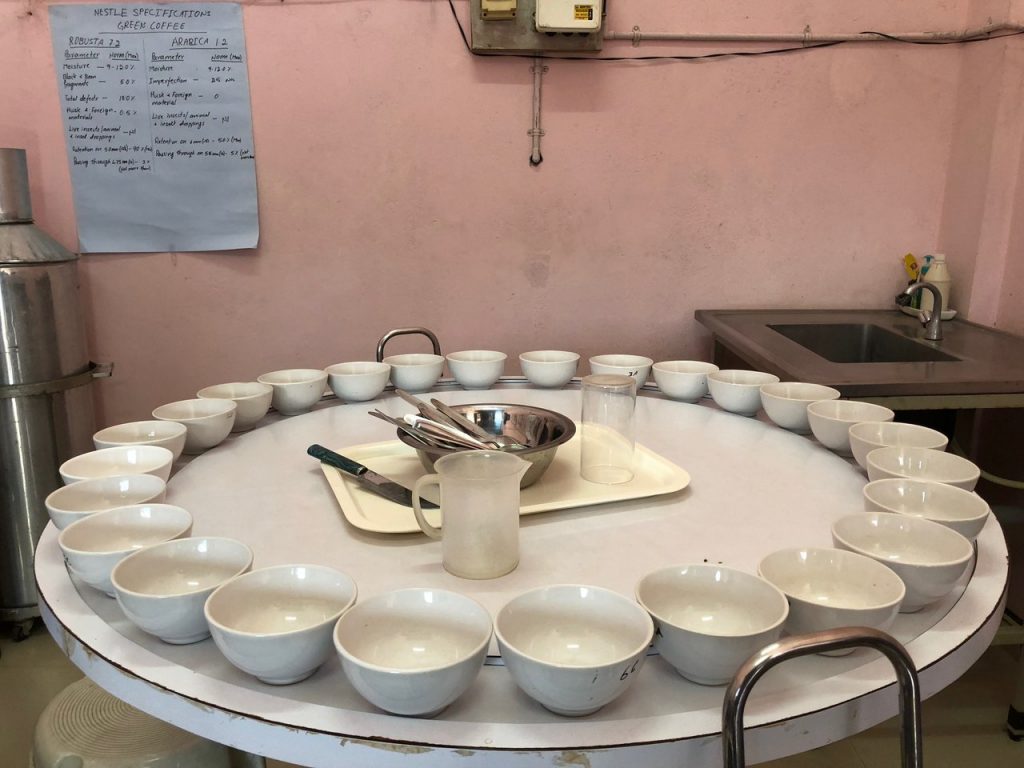 This post was written in collaboration with Nestle and Nescafe as we were invited for the unveiling of their coffee maker – E and to celebrate International Coffee Day.