Chittorgarh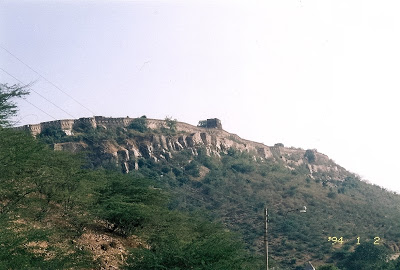 Chittorgarh – the fort that symbolises Rajput spirit of pride , valour and sacrifice ; where history,mythology and spirituality merge . A tale of kings and queens , heroes and villains.The ruins resonate with the legend of Rani Padmini who immolated herself to avoid being coveted by Allidin Khilji in 14th century. If you are like me , who can romance ruins and relive the lives of royalty , for whom history is beyond a text book , then Chittorgarh is a place you must visit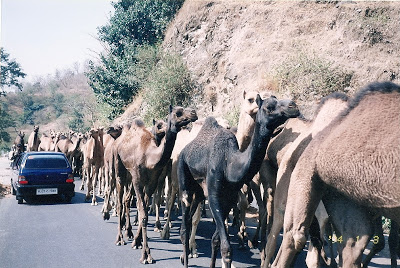 We took a day off from our Udaipur trip to Chittor and as you can see we had some intersting company on the way. History has always been a fascination for me and I believe in the stories behind all the stones and bricks that lay strewn around . Maybe I like dwelling for a moment in the past .


We soaked in the sights and sounds a bit …A couple of palaces – Rani padmini and Rana Kumbha palace , several temples including the ones dedicated to the Goddesses Kali and Durga Mata temples dot the landscape. But the landmark(S) of Chittorgarh is the Vijay Stamb or the Victory Tower and the Kirti Stanb or the Tower of fame . The former built by Maharana Kumbha to celebrate his victory over Khilji in the 14th century .9 storeys and 157 steps with sculptures around,you can give yourself a thumbs up if you can climb up and see the beautiful place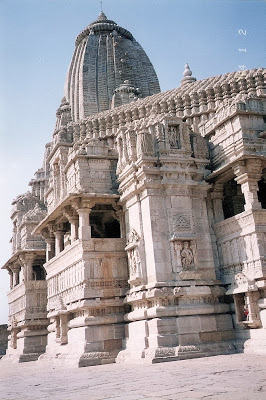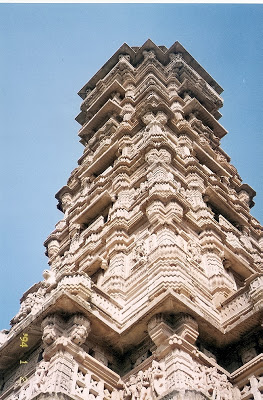 I am really not in a mood to write and the danger is that if I go on…I will sound like an 8th standard Indian history text book . I leave you with some pictures of the historic past as I am travelling to another continent which has enough history , art and romance to rival India ..But I still think that India stands tall when it comes to beauty , romance , culture , exotica,history ,spirituality …and one life is just enough to see all of it !