Discover the Western Ghats in Tamil Nadu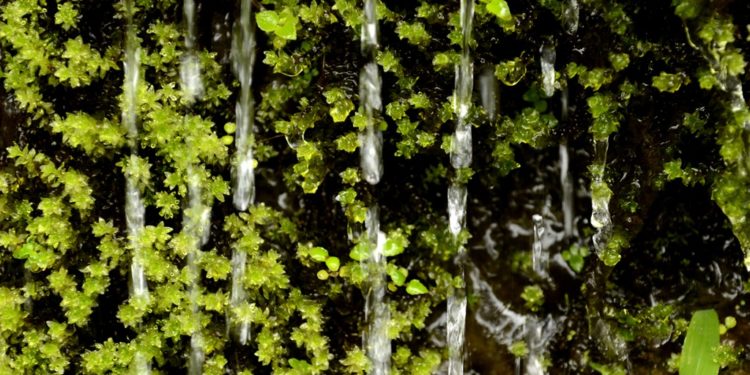 Discover the Western Ghats in Tamil Nadu
When we think of the Western Ghats, we often think of Kerala or Karnataka, Maharashtra or Goa  However many forget that some of the most popular hill stations and forests in Tamil Nadu are part of this bio diversity hotspot and UNESCO World Heritage Site.
It seems to me that people would rather associate Meenakshi Amman temple with Tamil Nadu than Mudhumalai Wildlife Sanctuary. So, I decided to write about some of my favourite childhood haunts in my state which are part of the Western Ghats.
Ironically my introduction to the Western Ghats is not Tamil Nadu but Karnataka , as we used to drive to Sringeri and then stay in my grandfather's coffee plantations in Chikmagalur. And its been a fascination ever since. But then I eventually started discovering some of the most beautiful haunts in my hometown.
Of the 39 designated World heritage sites of the Western Ghats, five of them are in Tamil Nadu and they include reserve forests and wildlife sanctuaries.
But Western Ghats by itself knows no boundaries and all the forests are contiguous with other national parks in other states. So you will often find yourself on the Kerala – Tamil Nadu border or the Tamil Nadu -Karnataka border as you drive through these destination.
Also read – Why I love the Western Ghats
The Nilgiris
Tamil Nadu is probably one of the few states which has both the Western and the Eastern Ghats. My favourite destination since childhood is where the twain meets – the Blue Mountains or the Nilgiris. The forests, the mountain ranges, the tea plantations, the crowded and the quiet hill stations of the Nilgiris are in the Western Ghats.
My father, being an old Lawrencian would take us to Ooty and Coonoor every summer holiday . The forests at Mudhumalai and Masinagudi have been another frequent haunt. Mukurthi National Park is one of the designated World Heritage Sites of the Western Ghats.
So there is more to Nilgiris than just the Ooty. Shola forests, lakes and dams, exotic birds, ruins of forts, tribal culture, plenty of tea and spices, colonial culture, road trips – Nilgiris offers you a gamut of experiences. I remember getting lost in Longwood shola and then hearing a story about a tiger roaming in the woods while I could hear gaurs in the mist. Nilgiris is probably my Himalayas. I can make an annual pilgrimage here every year.
And its my personal dream to own a small piece of land here and retire in the hills. I almost came close when I thought of settling in Masinagudi, located at the foothills of Nilgiris but i eventually backed out because of legal issues. But someday, I will live there.
Read – Ten reasons why the Queen of Hills should be on your itinerary.
Kodaikanal
I discovered Kodai when I was in school. It was a picnic and I lost my way while trekking in the dense shola forests . It was pouring and we were looking for the Liril Falls in the Palani Hills where the famous TV commercial of the lady under the waterfalls were shot. Dark, mysterious and cold, I finally caught up with my classmates as we stood there mesmerised in the forests.
Kodai has always been fascinating. Even Kamalahassan found it so in his movie Guna. But we cannot go into those famous caves anymore and can just admire them from a distance. There are so many forest lakes here. And if you are looking for one which is both beautiful and wild, then it is the Berijam Lake.We went in the peak of monsoons when it was absolutely magical and the entire forest looked so enchanted. Fond memories from my school days haunt me even now.
In one of my visits I discovered Mannavannur, a little agricultural village with terraced farming and a beautiful lake in the heart of it. We found a few farmers stocking their harvest of carrots as we walked around in the silence, admiring the views. I cherish such moments.
The Annaimalais
I discovered The Annaimalais much later and it was Valparai which was my introduction. Bordering Kerala , this is one of the most beautiful bio diversity hot spots with rainforests taking you into the lap of nature with waterfalls, dams.
I have no idea why national parks need to be named after politicians instead of the place, but here you will find the Indira Gandhi National Park around Pollachi and Valparai.
The Annaimalais which share a border with Kerala is also carpeted with dense evergreen forests and some of them include Karian Shola Forests, Grass Hills . I would love to drive to Top Slip sometime as well. However for now I am content with my memories of Valparai
Read – A wet and wild weekend in Valparai
Sathyamangalam Wildlife Sanctuary
I was probably a child when we used to drive through the Sathyamangalam Wildlife Sanctuary to reach my grandfather's coffee estate in Athikan. And my childhood memory takes me to the Dhimbam Ghat section. It was virtually closed for us ever since Veerappan took control of these forests. Long after the sandalwood smuggler was killed, I revisited the route again just for old times sake.
Although we used to drive from Chennai, we decided to take the Bangalore route via BR Hills to get there. Sathyamangalam forests also link the Western and Eastern Ghats and it is believed that there are quite a few tigers here as well.
The forests are enchanting as always..perhaps I will make another trip soon.
Kalakadu Mundanthurai Tiger Sanctuary
Popularly referred to as KMTR, it is personally very special to me as its close to my ancestral village, Kallidaikurichi in Tirunelveli, set in the foothills of the Western Ghats. They are actually two different wildlife sanctuaries – Kalakadu and Mundanthurai, both surrounded by dense rainforests.
The Tamiraparani, Manimuthar, Karayar, Kodayar all call it home, flowing effortlessly, cascading as waterfalls and forming dams.
Standing at Kudrevatti, I can see the beautiful view of the grasslands and the dams below. I have been here as a child very often but in recent times, I have only been here once. You need a permit to go up the hills. Perhaps I shall go there again soon.
Its one of my dreams to not just explore the wild side of Tamil Nadu but also to understand the local culture, the food and the history along with the natural heritage. Perhaps you will join me sometime when this happens.
Also read – Ten destinations in Tamil Nadu you must visit