English Vintage or Chateau Lille – where would you like to stay ?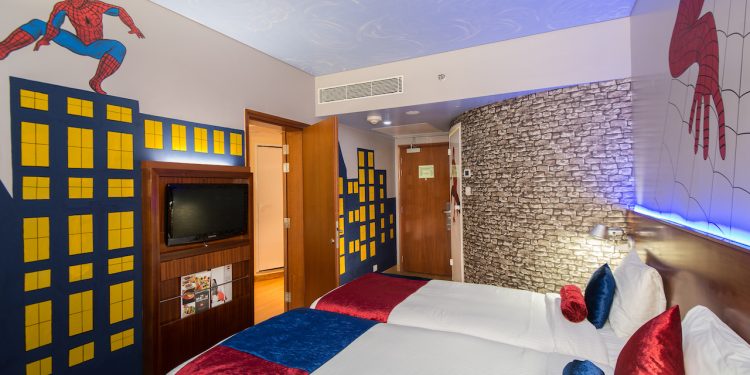 Neha  grew up with a dream that someday she would visit England. It all began with a small photograph that she had seen as a teenager in a magazine. It was a magazine focussing on interiors and decor and Neha was lost in the design of a room filled with lace and lavender.  And that is how she fell in love with the concept of Vintage English. " I always wanted my room to look like it and I used to tell my sister that we should redesign it, but it never happened," she said as we sat in the sunny courtyard of Ibis Aero City Delhi sipping a cup of hot ginger tea. But her ideas eventually took shape, as she designed one of the rooms of the hotel, where I stayed.
Ibis New Delhi Aerocity has a concept of My Room where some of the employees get a chance to redesign the room based on a theme . Unleashing their creativity and giving expression to their dreams and fantasies, each room had a unique story and a design.  They were given a budget and all they needed was a design and a dream to create a room of their choice. When Neha, who works in the sales department at Ibis New Delhi Aerocity got an opportunity to work on the My Rooms concept,  her mind immediately went to the little photograph in the magazine. She immediately recreated the magic in the small but charming rooms of Ibis Aero City Delhi.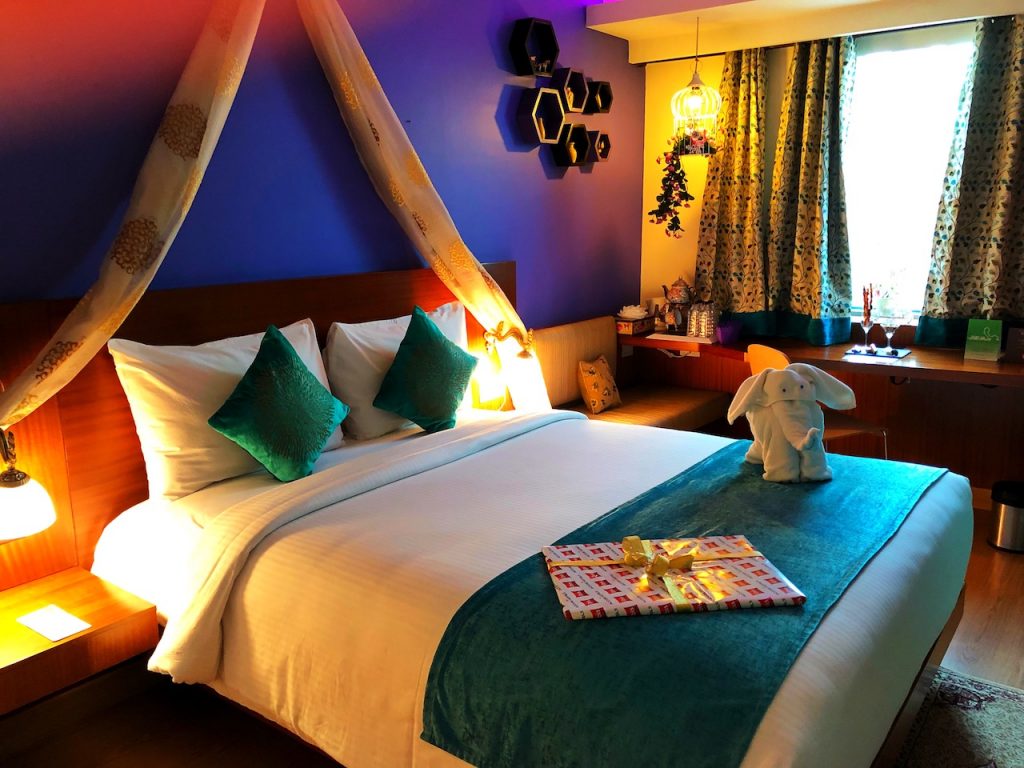 It almost seemed like a magic wand had changed the entire atmosphere. Walls were painted in shades of purple and lavender with a tinge of teal while every little element reminded you of the UK. Small curios added to the decor. A pretty floral kettle, flowers and lace, vintage cars took me to a different world. A quaint vintage clock announced the time. Neha added how she went with her colleagues to various flea markets in Delhi, to look for vintage curios that suited the theme.  The room was designed in just a few weeks and yet it seemed like a magical transformation. The soft light, the bubbles, the delicate sheets – for a moment I felt that I was in London. And I was touched by the chocolates and a warm handwritten note inviting me to stay in this lovely room.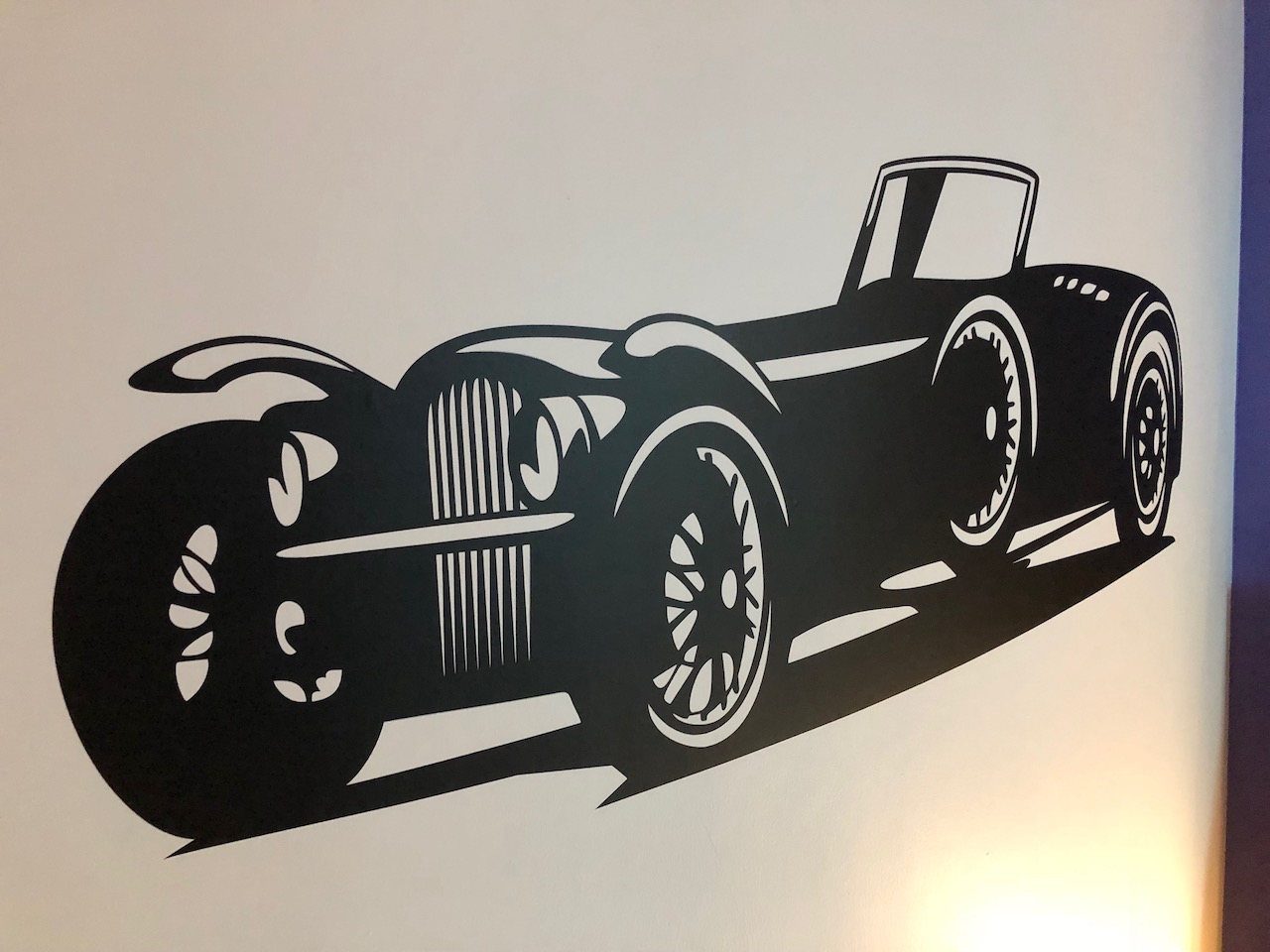 Neha's English Vintage Room is just one of the many rooms designed by various employees of Ibis New Delhi Aerocity where they are given a free hand to express their ideas and thoughts in the form of designs, colours, patterns and decors.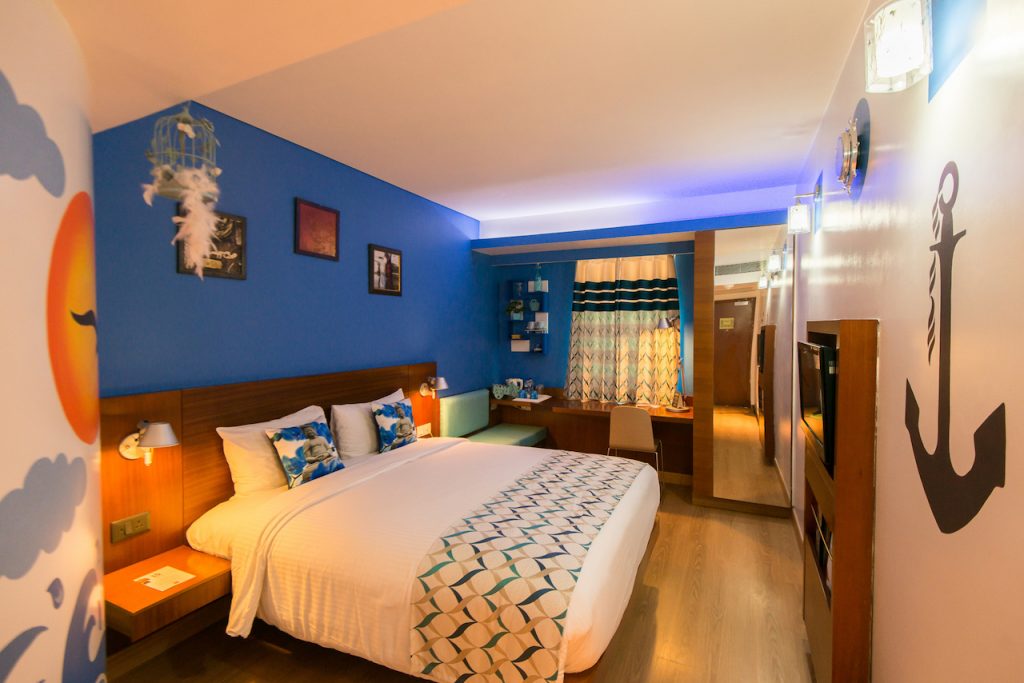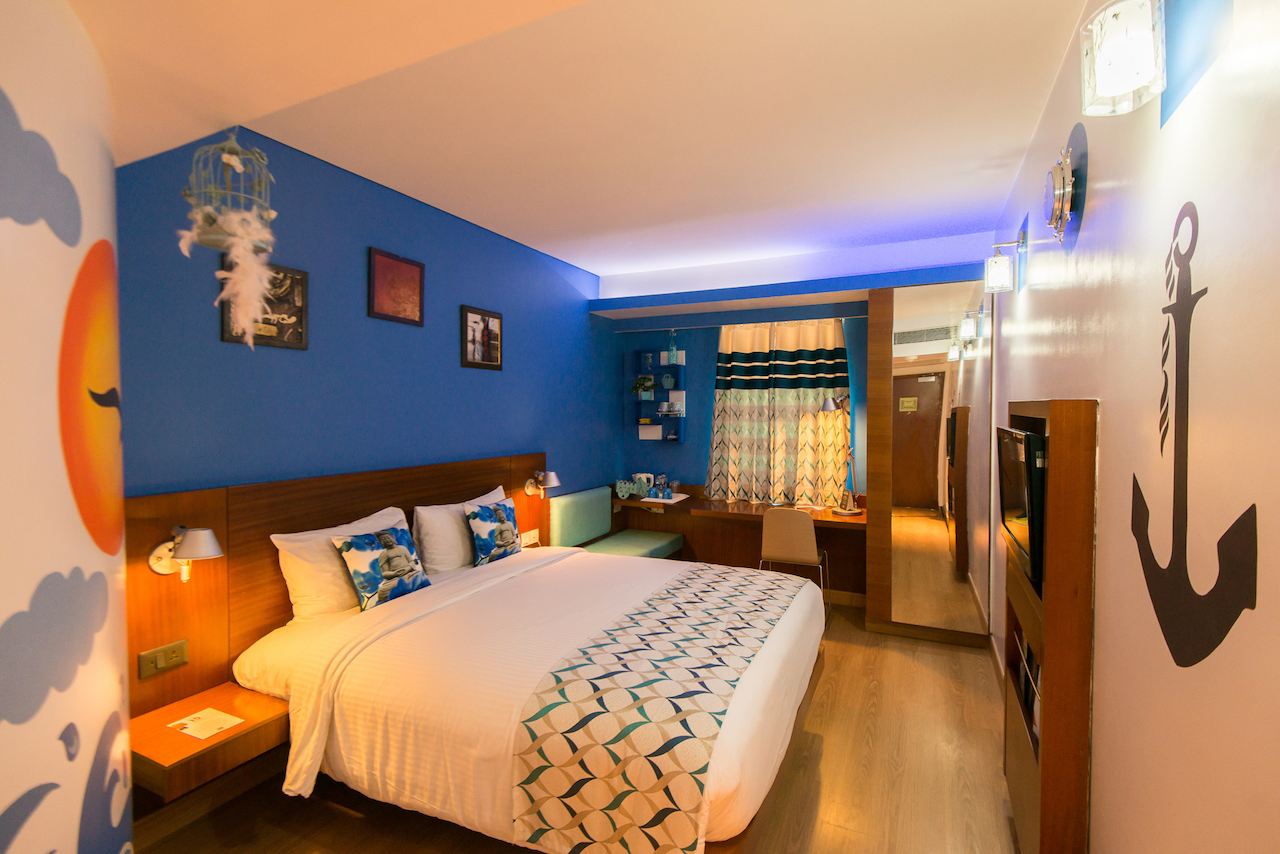 I stopped at a beautiful blue room called Aqua which took me into the world of the sea and the sky, birds flying as I floated on waves. There are rooms designed based on themes and personalities like Bollywood, Basketball, Spiderman, Rajasthani among others.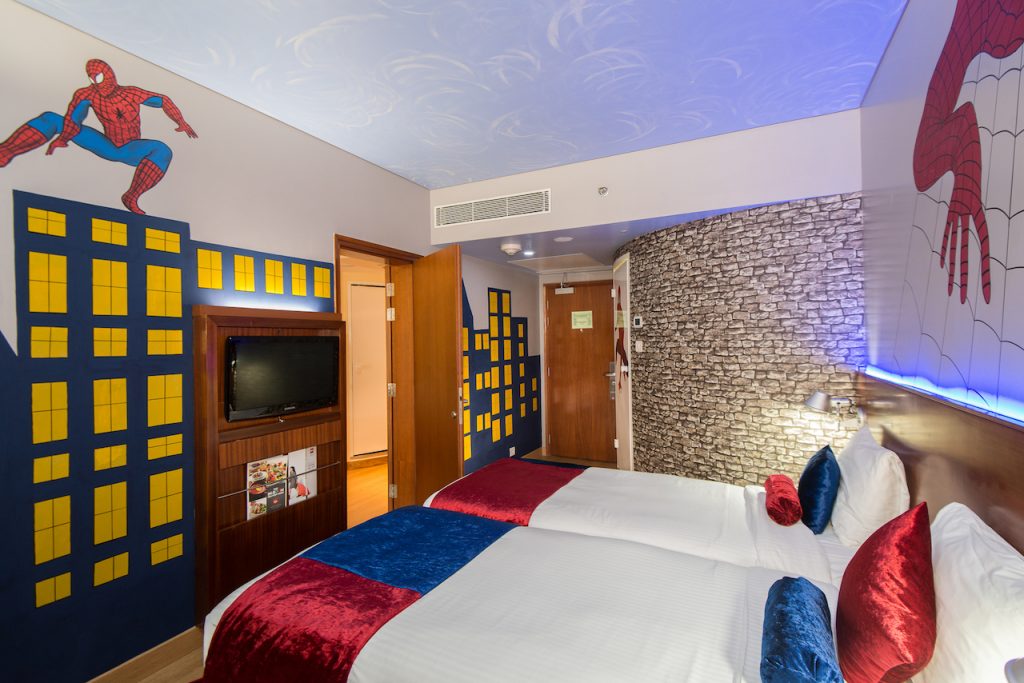 But for me the Victorian themed English Vintage was absolutely special as I stayed here for a night. Every element was so carefully thought of, that for a moment I forgot that I was in Delhi and felt transported to UK. Neha was excited that she got to design the room of her dreams, but she is yet to fly to her dream destination. As for me, I slept peacefully, dreaming of my next trip to the UK.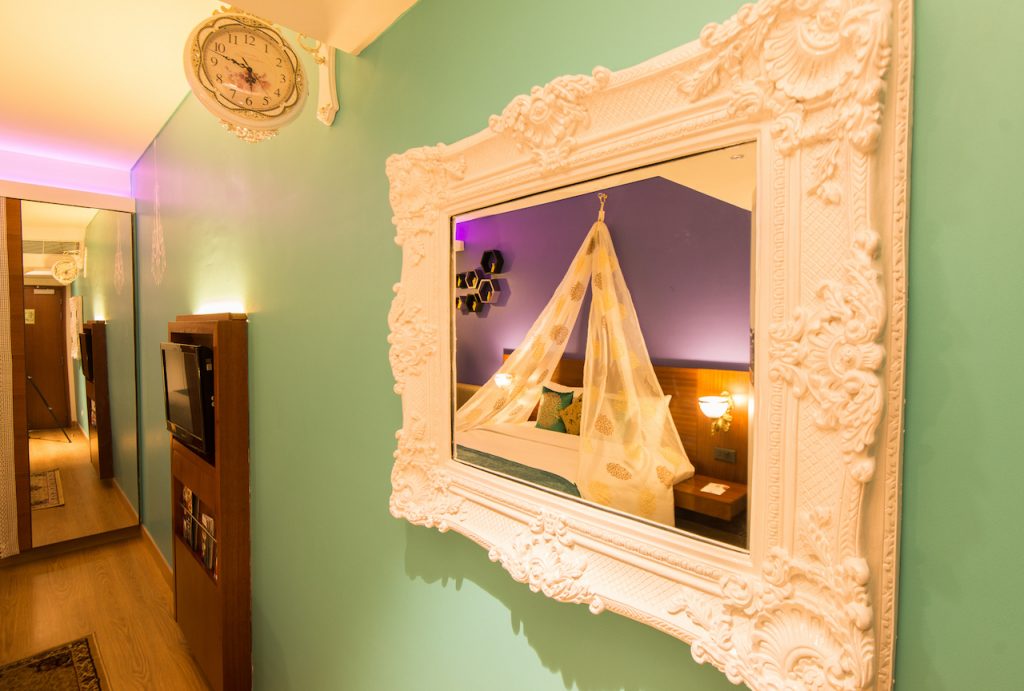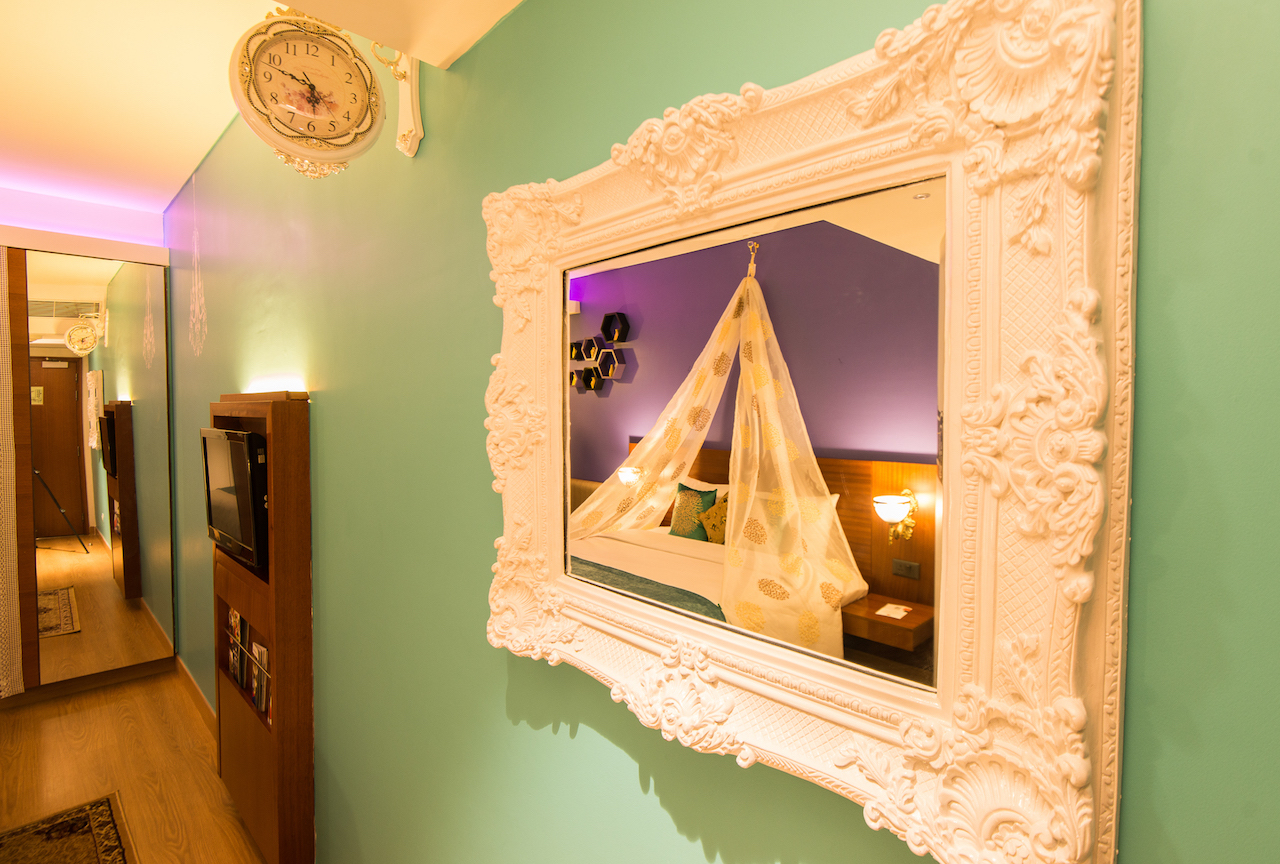 If I felt transported to the magical and vintage charm of UK in Ibis, then I had a surprise waiting for me in Novotel Aero City. It was nothing short of a heady experience as I woke up feeling like I was in France, in a winery and vineyard. I was in Chateau Lille. Surrounding me were aged red and white wines. There were even barrels and also furniture made out of them.  I was in high spirits. It was little wonder that the room was designed by an award winning sommelier, the pretty Kriti Malhotra.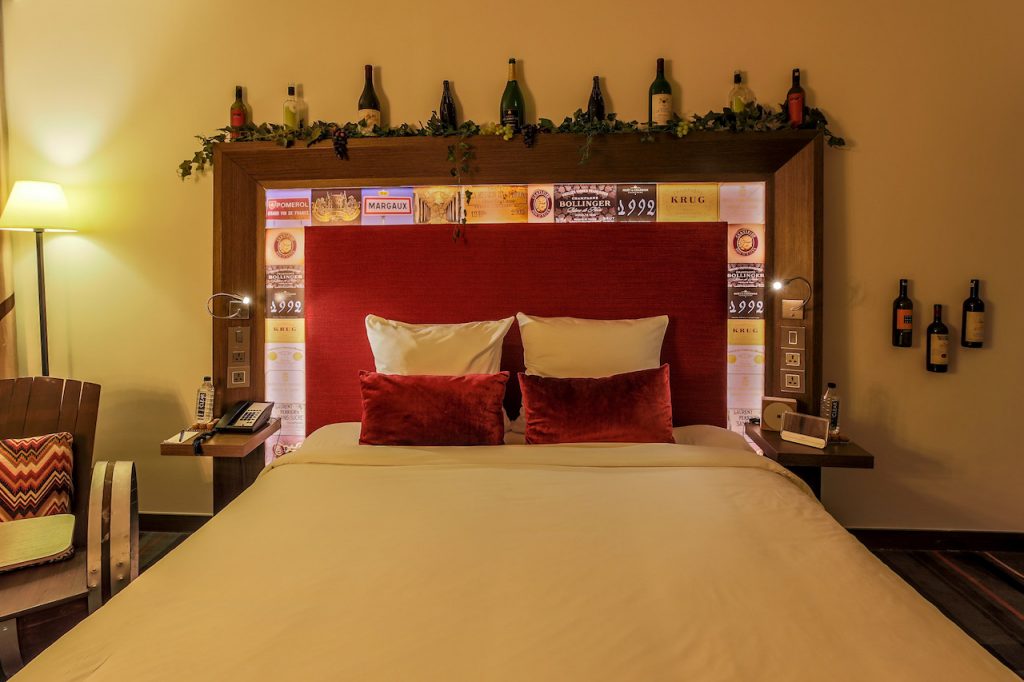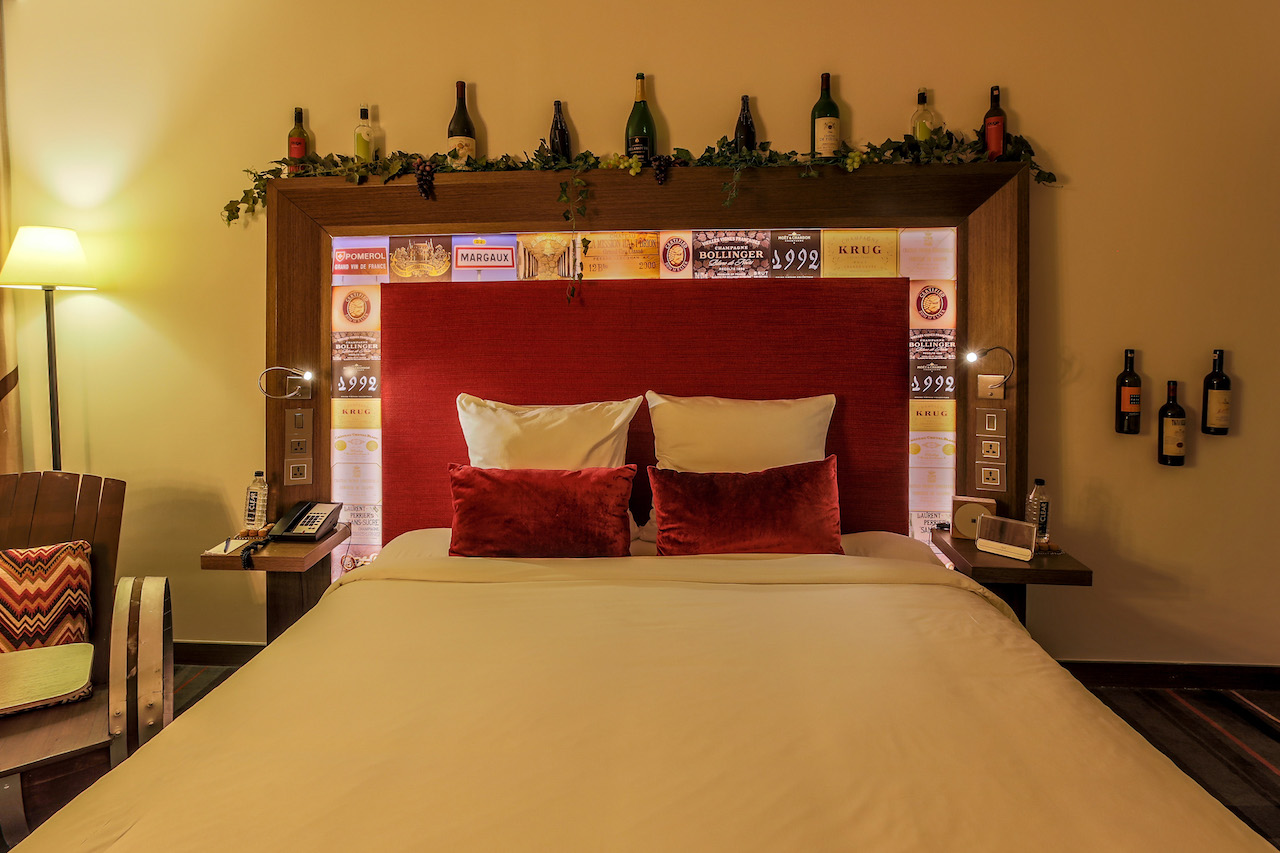 Kriti did not just know her wines but she knew how to design a room like a Chateau. As we sat in a comfortable chair carved out of an oak barrel, designed specifically for this room, Kriti told me that she chose Lille as it was one of the first destinations where Novotel apparently launched its maiden hotel. Sipping a glass of wine, I lost myself in a spirited experience as I slept peacefully.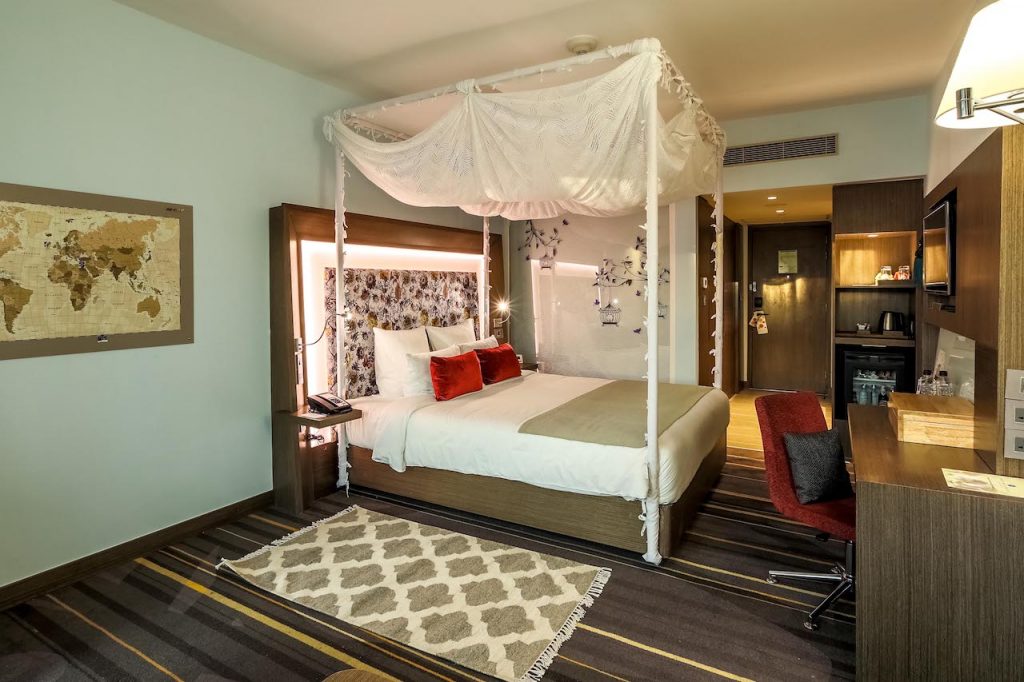 Like Ibis New Delhi Aero City, Novotel also has the My Room Concept designed by the employees. There are apparently three of them and my dream next time is to stay in the  Bohemian Traveller's Room designed by Kanupriya, a marketing professional who is also a traveller. Every souvenir in the room tells a story of a journey while a world map marks the places visited by the traveller. Perhaps that will be my next destination, where I can put my head to rest on a pillow in a Bohemian Traveller's Room.After all, that is where I actually belong.
This post was written in collaboration with Accor Hotels. I was hosted by Ibis New Delhi Aerocity and Novotel New Delhi Aerocity and Pullman during my trip to Delhi.
Picture Courtesy Accor Hotels