Our family trip to Hong Kong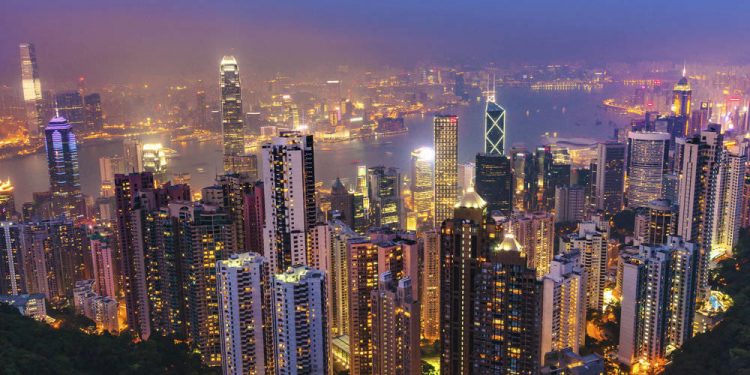 As Hong Kong celebrates its 20th anniversary of the establishment of the Hong Kong Special Administrative Region, I am going on a nostalgic trip remembering our family trip to Hong Kong. Here is a post on some of our experiences and things to do in Hong Kong for a family . 
It is a windy evening and the skies have just turned magical. In front of me is a dazzling display of lights. I am in Hong Kong and I am not alone. For a traveller like me, almost every trip however exciting is work. Very rarely I don the role of a tourist and relax. But this trip is different. I am "doing nothing" on this family holidays with my parents and sibling. And it is a joy to see parents become children as they let their hair down and enjoy. To me, this family trip to Hong Kong is special – there are no agendas and yet we slowly imbibe the flavors of the city, like sipping a glass of wine slowly and relishing every bit of it.
Family trip to Hong Kong
Hong Kong is a destination for families and there are so many things to do in Hong Kong to suit their needs. Be it children or for parents who are children at heart, there is a magic in the island country that makes your heart melt.  I cannot forget my first gaze of the glittering lights of an expansive skyline and the laser shows. The skyline takes your breath away with over 7500 skyscrapers that offer brilliant views of the city. On our family trip to Hong Kong we went shopping at the vibrant shopping markets, lost ourselves in the blue of the oceans as we took the ferries. We went island hopping, said hello to the Big Buddha. And there is no dearth of attractions with Hong Kong Disneyland and Ocean Park  beckoning you.
We took the iconic tram wherever we went on our family trip to Hong Kong and it felt like we had just stepped into the past. The "Ding Ding" as its popularly called is an experience by itself and is a symbol of Hong Kong. It is also the cheapest and the most convenient way to explore. We had fun atop the vintage 1920s designed tram with an open upper deck from where we could explore the city. On our family trip to Hong Kong, we tried every mode of transport – from cable cars to funicular railways, from Hop on Hop Off buses to ferries for island hopping. We tried all the popular Hong Kong attractions but a few favourites remain in my head among the many things to do in Hong Kong.
So, if you are planning a trip this summer then head to Hong Kong with your family as there is a bit of fun for everyone. Based on our family trip to Hong Kong, here are my favourite five experiences  and things to do in Hong Kong that we as a family enjoyed and am sure you will agree as well.
Symphony of Lights in Hong Kong
Just thirteen minutes and the entire Victoria Harbour comes alive with one of the most spectacular display of lights. No wonder the Guinness Book of World Records call it the "World' s Largest Permanent Light and Sound Show "Imagine for a moment, 40 buildings on the harbour are lit up so dramatically with laser beams in different colours and the music takes you to a different realm altogether. This is your perfect introduction to Hong Kong and one of the main Hong Kong attractions as it celebrates the spirit of the island country through its different themes. Standing and watching the spectacle at the waterfront, we were completely overwhelmed. You can even take a cruise and watch it from a boat. On the top of my recommended things to do in Hong Kong.
Scale the Peak and soak in the views
Step into the colonial past and take a quaint tram to the Peak which stands tall at 1200 feet and was at one time a signalling post for cargo ships that entered the port. The rich and famous who lived there used to be carried uphill through sedan chairs and palanquins until the tramway opened in the 19th century. One of the evergreen Hong Kong attractions, this is one of my favourite things to do in Hong Kong.
You can almost feel the skyscrapers leaning against you as you are treated to gorgeous views as you go uphill. One of the steepest funicular railway lines in the world, it has been taking tourists uphill for the last 120 years. A journey of seven minutes, you travel barely a couple of kilometres and yet it is one of the most breath-taking journeys ever. But the destination is even more spectacular. Just stand here and gaze into the skyline of Hong Kong. I personally prefer the night view with the stars shining and the lights coming up but at any time of the day, you are treated to some of the best views. And my favourite souvenir hangs on my desk – a little key chain with a picture of all of us against this amazing view, reminding me of the moment.
Tian Tan Buddha statue in Lantau Island
The most beautiful experiences are from up in the air. So we are sitting in a cable car and doing some island hopping and gazing at the sea below. We are going to Ngong Ping Plateau of the Lantau Island, to see the Big Buddha – a 34 metres tall Big Buddha in bronze, smiling at the vast landscape around the island. The century old Po Lin Monastery located near the statue is one of the Hong Kong attractions where we had a meal.
However the island itself is beautiful, filled with quaint fishing villages and surrounded by mountains and located at the mouth of the Pearl River.
Shop till you drop at Stanley Market
Besides sightseeing and food, the next best thing for a family to indulge in a holiday is to shop till you drop. My mother and I painted the island red by visiting every night market and driving a hard bargain. But there is something special about Stanley. You are first greeted by the series of shops selling anything and everything from souvenirs to paintings, silks to curios. We hung around at beaches, visited old temples and listened to stories of pirates, walked along the waterfront, binged to our heart's content and of course, shopped.
I even heard a curious story here at a quaint temple dedicated to Tin Hau , the Queen of Heaven  and the Goddess of the Sea which was apparently built by a notorious pirate, Cheung Po Tsai . You also hear a story of how tigers used to roam around here way back in 1942 and one of them was shot by an Indian policeman, Mr. Rur Singh  in front of Stanley Police Station.
Take the Star Ferry to Kowloon
A family that holidays together has fun together and there is nothing like a ferry ride to prove it. We took the charming Stay Ferry to Kowloon , one of the highly recommended things to do in Hong Kong to see the beautiful Victoria Harbour.  And it is one of the cheapest way to explore Hong Kong. Rated as one of the 50 places of a lifetime  by National Geographic, the Star Ferry Crossing is over 200 years old, having started in 1888.
It has an Indian connection having been founded by Darabjee Naorojee Mithaiwala, an Indian Parsee businessman and his steam boat was called the Morning Star. The Kowloon Ferry Company as it was called was eventually bought by the British who changed the name to Star Ferry.
This is just some of the many ways to celebrate the spirit of Hong Kong . You can also visit Hong Kong Disneyland and let your hair down or head to Ocean Park and say hello to the dolphins as that is a favourite for many who go on a family trip to Hong Kong.
With Hong Kong celebrating its 20th anniversary of the establishment of the Hong Kong Special Administrative Region, there are smart deals everywhere, so don't miss the opportunity if you are planning a family trip to Hong Kong
This post is written in partnership with Hong Kong Tourism Board. You can get more details on the discounts and deals and places to see in Hong Kong here. And plan your itinerary after seeing this beautiful video