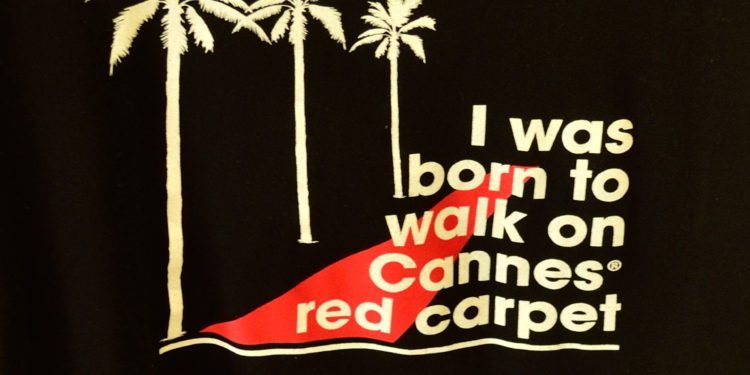 Good morning people..Its 6 30 am at Cannes on a Sunday morning and I am just sitting in my little balcony in my Citadines Croisette apartment and enjoying my morning cup of tea,. It has been a whirlwind tour – the last couple of days and I am in a mood to take my Sunday very easy. Its my last day here and I might as well relax . But Cannes is like this..maybe its got to do with the brilliant blue of the Mediterranean sea with the yachts sailing in the waters at their own pace. It almost feels like time stands still here and all you have to do is to soak in the atmosphere, imbibe the spirit and live the good life. However if you are here for a holiday then here are my first impressions of Cannes and some fascinating places to visit in Cannes.
I checked in at Citadines  Saint Germain in Paris on Thursday afternoon and after a quick press conference and a walk along the Seine, I took the train to Cannes on Friday early morning . It was a dull journey but for the last one hour when the scenery bursts into view and the French Riviera or what is called the  Cote d' Azur spans into view. Bright sunshine, blue skies, azure waters..I could not wait to get off at Cannes. My Citadines apartment was so cosy and warm, reflecting the energy of the town with a tiny coffee table that seemed so inviting. The kitchenette was stocked specially for me and I promptly made some coffee for me. I loved the detailing, from the painting of the beach on the wall to the little presents that were gift wrapped and kept for me. And like Paris, the Citadines apartment at Cannes is so centrally located that you feel like you are there in the heart of the city in just ten minutes. And so I walked and walked and explored every bit of Cannes possible. And discovered some fascinating places to visit in Cannes.
Cannes is all about the film festival
My hostess, Virginie at Citadines told me an interesting story yesterday about a mother and a daughter who were rather desperate to be part of the Cannes festival that they used to wear every year an outfit made of leopard skin and parade on La Croisette. Both of them apparently wore identical clothes and would visit Cannes every year during the festival to get noticed..and apparently they did. The local newspapers got them covered and then year after year their presence got noticed to such an extent that they were invited on the red carpet itself. Apparently the duo have not been coming in recent times, as the mother passed away but then, such is the craze of the festival in Cannes.
If you head to the Palais Des Festival,  a big grand building which is one of the most touristy places to visit in Cannes,, all you can see is a horde of tourists standing on the red carpet waiting for their turn to be be photographed. You can see the imprints of the film stars – from Angelina Jolie to Jack Nicholson, almost all of Hollywood is here. In fact, this entire trip has been revolving with chatter around Hollywood stars. A Lebanese air hostess in the Emirates flight gushed about how she adored Angelina Jolie while my hostess at Citadines and I chatted about George Clooney and his wedding. When I asked her if she was a tad bit upset, she said, " No, he is not my type. I like Johnny Depp."
But Bollywood is never far away when it comes to chatting about films, Ana, a young Romanian who has moved to France has seen all the stars from Clooney to Brad Pitt to Matt Damon but she gets animated talking about Salman Khan, Shah Rukh, AIshwarya and the Bachchans. Asked her if she has seen Bollywood movies and she says , " Of course, I love love stories.." Didnt I say, everything in Cannes is filmy !
La Croisette is just great for a walk
Yup. You can walk till your feet gets swollen but then that is what you do in La Croisette, one of the favourite hangouts and places to visit in Cannes. When I asked my hostess at Citadines about shopping, " Do you want cheap, medium or expensive shops ?" Well, no prizes for guessing which is the most expensive street in Cannes ? I would like to sit in a cafe, sip a cocktail and watch the world walk past me in La Croisette. Or head to one of the palm lined beaches and wonder if this is for real. I for one, love to go beyond the festival towards the sea and watch the sunset..its a surreal moment.
The charm of a cobbled street
Love the cobbled streets..The moment you see them, you know they are "historic" in a sense. But they are so charming and they spring a surprise at every step. If you like local shops, small dainty cafes, art from Provence, perfumes and flowers – then you must walk down the lanes like Rue Meynadier.  Another shopping opportunity is Rue De Antibes, one of the favourite places to visit in Cannes. Its like a mace out there and you can lose yourself in the labyrinthine network of lanes, but therein lies the fun.
I have never seen blue as in blue seas
I am not exaggerating. India is filled with beach destinations. Why I live in Chennai (Madras) and the Bay of Bengal is absolutely breathtaking along the Coromandel Coast. But then this is the Meditaranneran .  Walking along La Croisette, you see several beaches with white sands..why even Citadines has a tie up with a private beach . At the far end are yachts sparkling in white, their masts touching the sky as I feasted on the views..You can either sit here and watch the sun come down or take a ferry and head to one of the islands.
La Suquet is more like the real Cannes
My hostess at Citadines told me when I arrived, " Oh Cannes is like an overgrown village. " Well the real village lies in La Suquet and the old town, my favourite among all the places to visit in Cannes. Take the winding alleys, climb up and down steps, sip a wine in the narrowest of lanes, watch cafes and restaurants spring up with rose petals strewn around them and candles and perfumes. As you walk deeper into the old town, you see the houses, their doors and windows opening out into a different world from what you see at La Croisette. I walked up the Musee De La Castre and gazed at the entire skyline of Cannes , the evening rays of the sun making the city blush while the blue of the seas dazzled
Red, blue and green — No, I am not singing a song
The colours of the Mediterranean and the South of France is everywhere – on the streets, in the sea, in the souvenirs, in the cafes and in the art. Being the weekend, the artists and sculptors were all over the town, displaying their art and everywhere I went, I saw just beautiful paintings and carvings , rich in colour and texture. You can watch them paint or chat them up about their inspiration. One of them told me about how he designed a mermaid . But do ask their permission before you take a photo.
Legends live in islands
Tired of walking down the mainland ? Take a 15 minute ferry into any of the islands to relive legends and stories of yore. There are ferries to Ile Sainte Marguerite and St Honoras.. I took the former and learnt a little secret about the Man in the Iron Mask.and his tryst with Cannes. If you have time for just interesting offbeat destination, then head to these islands as this is one of my recommended places to visit in Cannes.
And finally happy hours are made of this
By now, you got the drift. You do nothing – just live the good life. In a cafe near the Casino, I found a board on happy hours and it is not just about wine or beer.  A rich creamy ice cream costs you anything from 4-5 euros less..now, this is real luxury…So let me relish it.
And now, Sunday has dawned. Its time to grab some breakfast and explore a bit around the town. See you later. Have a great Sunday. I hope you are following and enjoying my adventures courtesy Citadines. And dont forget to vote for me at http://www.citadinesmoments30.com/en/
Have you been to the French Riviera ? Which are your favourite places to visit in Cannes ?