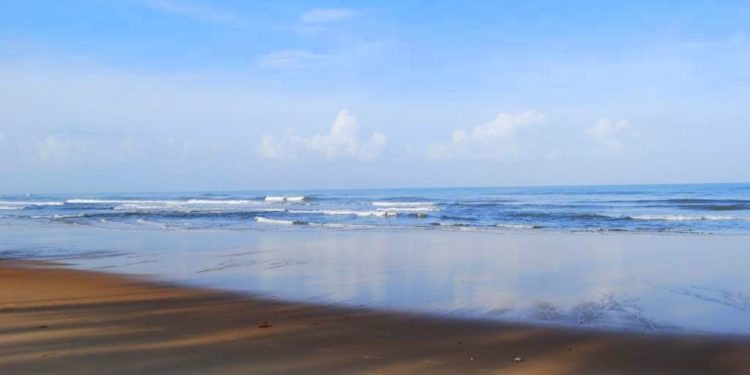 Five romantic getaways in India 
I travel to fall in love all over again. It is always a new affair with every destination. Monogamy is out of the question for travellers like us. I am a romantic at heart and am passionate about every destination I visit. And yet , there are those places that stokes some passions.
If you are following me on instagram –  www.instagram.com/lakshmisharath, then this entire month is dedicated to romance. I have been posting on #29romanticgetaways but these include places both in India and abroad. But if I were to pick only the Indian destinations, here are five romantic getaways in India that I fell in love with .
Sindhudurg, Maharashtra
A fort in the distance, a temple on its shores, a fisherman flinging his net casually into the waters, the flow and ebb of waters which is like music to ears. The beaches of Sindhudurg have had an intoxicating effect on me. The clouds almost touch the sky while the horizon meets in shades of blue. The entire coastline is waiting for you as you find a beach in almost every fishing hamlet hiding a little bit of history as well.
Kanatal, Uttarkhand
White misty peaks doing a peek a boo from the clouds, sun kissed mountains, flowers on my feet and birds in the air , Kanatal is not just another town nestled somewhere in Uttarkhand. In fact its charm lies in the fact that it is delightfully non existent to the tourist. If silence is your way of celebrating romance, then this town, located near Dehradun should be on your itinerary. And yes, one more thing – go for long walks with the deodars for company.
Kudrevatti, Tamil Nadu
An honest confession – I had not heard of Kudrevatti until a few years ago . This is despite it being part of the landscape of the Western Ghats and located barely an hour away from my native village in Tirunelveli District in Tamil Nadu. I discovered it , while I was on a long journey up the hills that took me through evergreen forests along the Kalakadu Mundanthurai Tiger Reserve and I fell in love with it instantly. Low hanging clouds, grasslands , a canopy of forests and a viewpoint which shows you three beautiful dams – Kudrevatti defines romance.
Billigiri Rangan Hills, Karnataka
The school boy whistles the moment I enter the forest, almost a sign of appreciation for the carpet of green spread out in front of me. The mountains and the forests complement each other, the mist comes calling, the clouds hang low. As you walk, you feel like you are up almost reached the sky. The colours shift from a deep green to a pale yellow as the forests carpet every inch of the mountains. Somewhere in the midst of all of this beauty, I discover romance.
Mangalajodi, Odisha
Perhaps its the birds that made me fall in love with Mangalajodi, a tiny little village on the banks of the Chilika lake. Picture this for a moment. Its evening and the golden rays of the sun lit up the fresh water swamp which has just come alive with thousands of birds. There are just three boats in this vast expanse of space and we meander into one of the canals . The birds come to us as the breeze gently blows. Almost 100 species from around the world call this little stretch their home during winters. And as we just float past them, the sky is decked with thousands of ducks, all quacking as they fly to the next canal.
These five destinations are just some of the few places that has awakened the romantic in me. But if you want to see more of them, then visit my instagram feed – www.instagram.com/lakshmisharath.