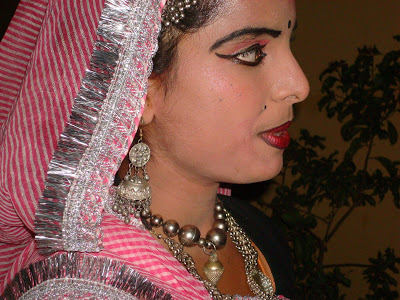 Meet Dimple..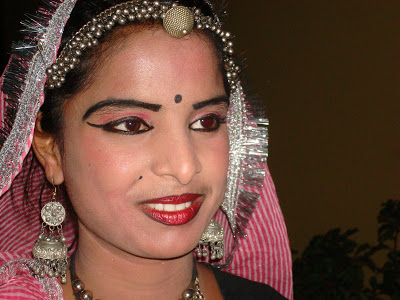 She's from Udaipur and has come to Kumbalgarh for a dance performance with her friends .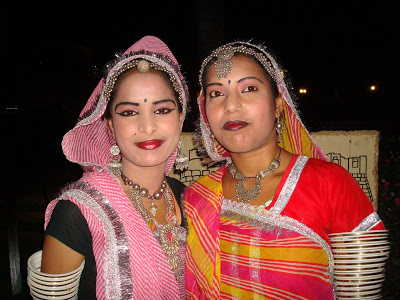 Dimple has just appeared for her Class X exams and says she has learnt the dances from her mother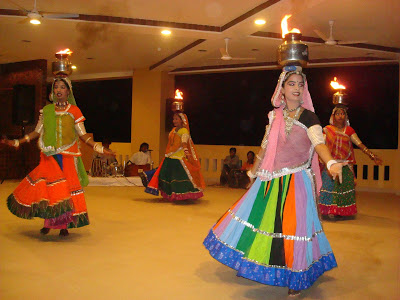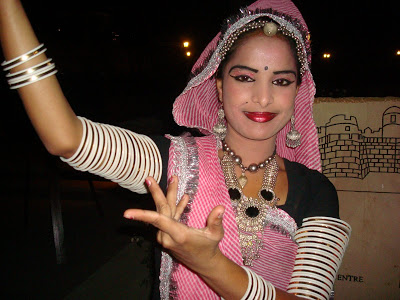 She says she has been dancing she was eight years old.


And she is very clear when she says -" yeh math samjho ki mein eh paise ke liye kar rahi hoon . Mein heroine banna chahathi hoon. Mera favourite hero hai John Abraham."
("Dont think Im doing this all for money..I am doing all this because I want to become a heroine. My favourite hero is John Abraham."
I couldnt take a video of her solo performance, but here is a short clip .I love the haunting music.Thanks for watching.I think its people like Dimple who make your travels worthwhile..At 15 she is so sure about what she wants and where she wants to go..With stars in her eyes and great talent, hopefully she will go places.