Kabini and her elephants -1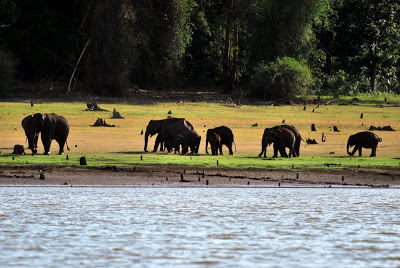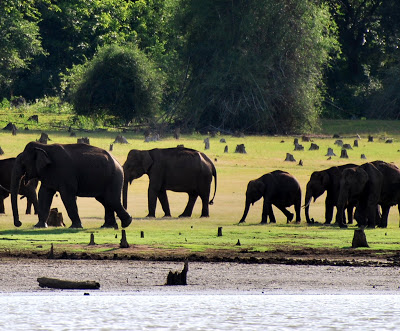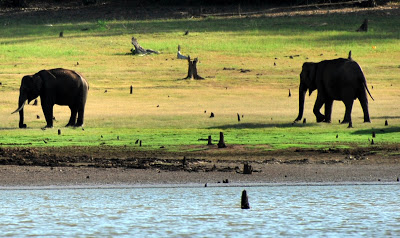 I had taken my parents to Kabini to escape the Madras heat and the river was kind to us. A tributary of the Cauvery, the river has its origins in Wayanad . A dam built on it in the 1970s helped form the backwaters which has the Bandipur forests on one end of its bank and the Nagarhole on the other.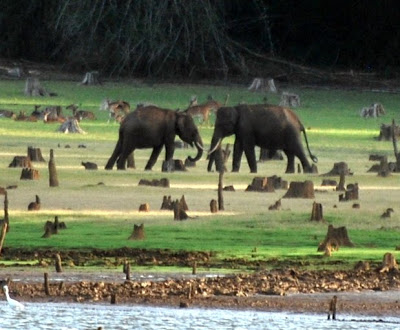 In summer, the waters recede, but the river and the forests on either banks play host to herds of elephants who migrate here looking for food.They grace the banks or enjoy a swim or even have a mud bath sometimes.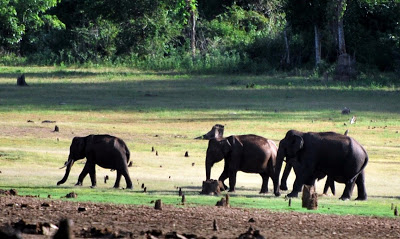 We were unlucky with the sightings of leopard and tiger, but were rewarded with quality sightings of elephants as we saw herds shepherding their young ones or tuskers locking horns.


Sometimes they are taking a bath or enjoying a swim while a lone tusker that let us watch him for a while.


These are some of the pictures from the banks. Coming up are the elephants from the Nagarhole forests