Time travel 2000 years ago to Karla Bhaja Caves of Lonavala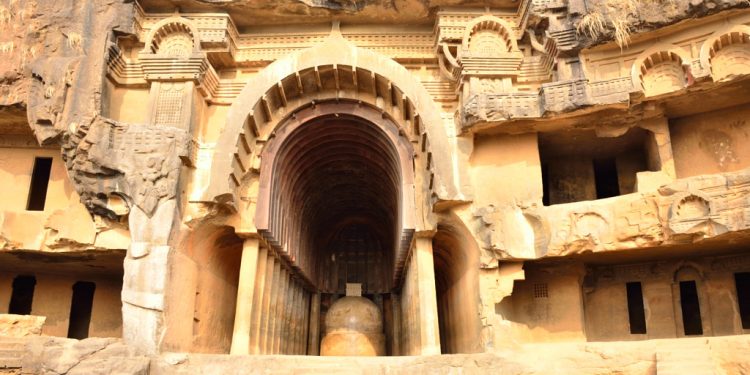 Imagine for a moment that you are a time traveller.  It is over 2000 years ago and we are at the 1st century BC. As you climb the steep 350 steps of a hillock in Karle village near Lonavala in Maharashtra, you are suddenly taken into a world when traders traversed through this little hamlet on their way to the ports in the Arabian Sea. The Buddhist monks lived in caves carved in the rocks and they opened their doors to these weary travellers, making their journey from the Deccan. There is a massive chaitya or prayer hall that is 45 metres long and 14 metres high. And there are over 16 rock cut caves here with stunning sculptures.Welcome to the Buddhist trail of Lonavala . Our destinations are Karla Bhaja Caves near Lonavala that give the hill station its very identity.
Karla Caves
The origins of  Lonavala,  perched in the Sahyadri Mountains or the Western Ghats take you back centuries in time. Hence the name Lonavali, referring to a series or "avali" of "len" or resting places in stone. There are three ancient caves here – Karla Bhaja  Caves besides the lesser known Bedse Caves and each of them is a complex of several caves with stupas and monasteries carved inside them.A magic carpet transports you to the first century when mountains were carved into carved into caves that became resting places for Buddhist monks.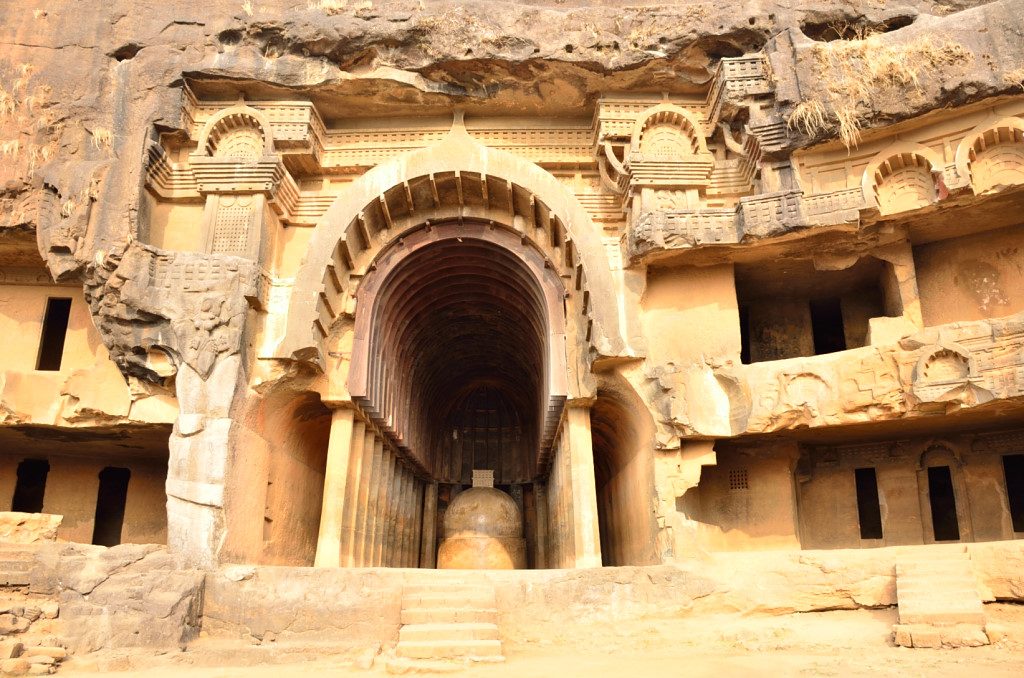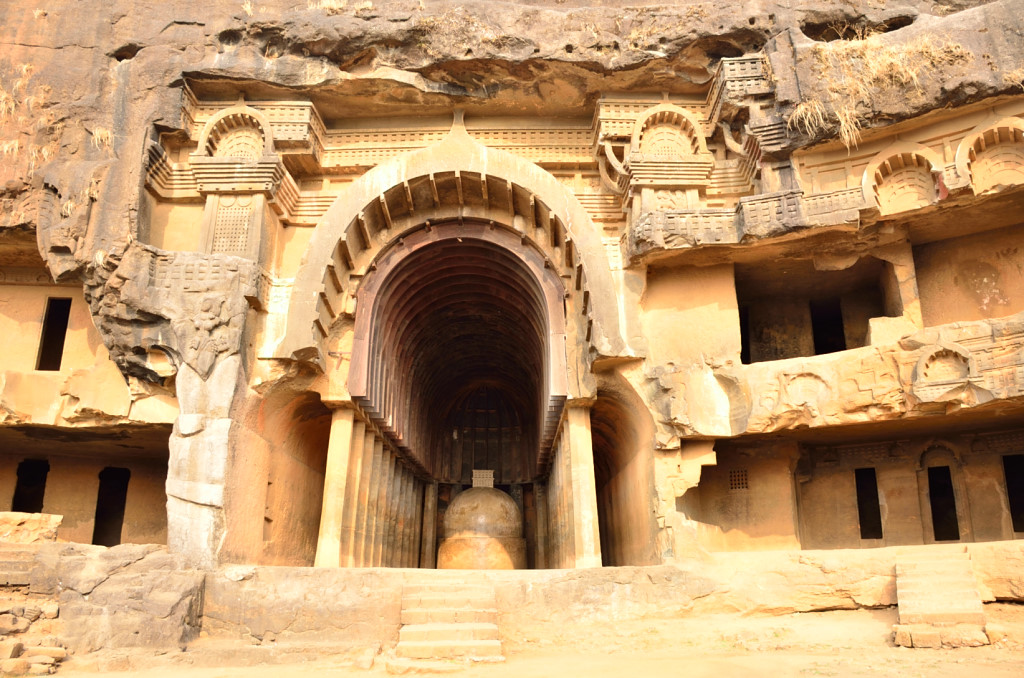 Karle or Karla Caves Lonavala is one of the oldest and the chaitya is one of the largest rock cut prayer halls in India. One of the monasteries here had two pillars towering to over fifteen feet. Only one of them however remain today. The famous Ekvira temple, dedicated to the goddess is located here and is worshipped largely by the Koli community.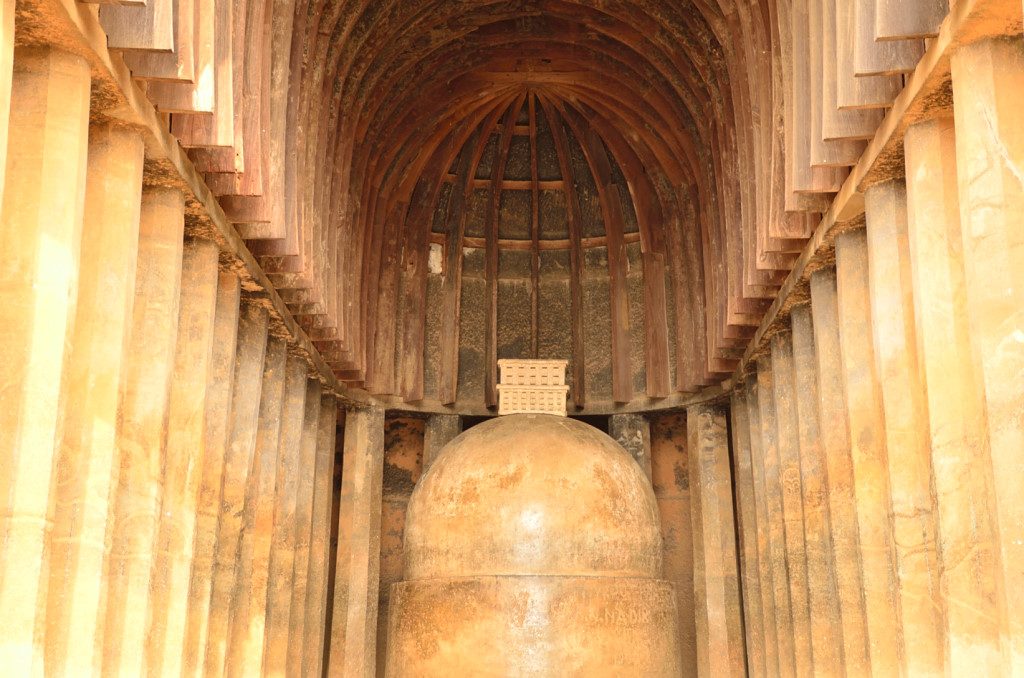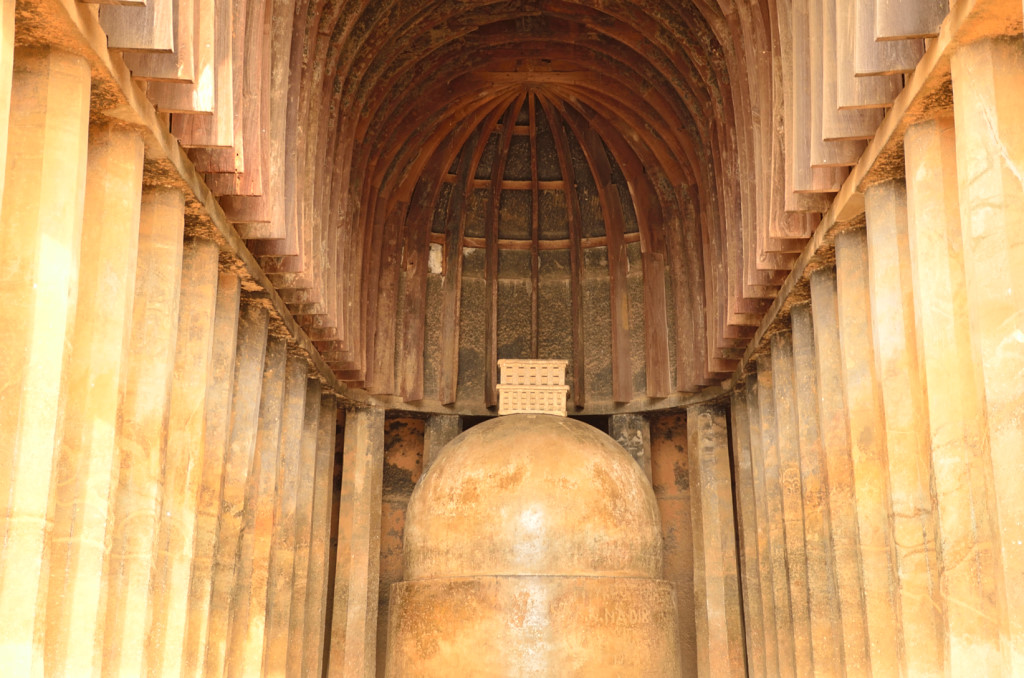 Bhaja Caves
My personal favourite is the Bhaja Caves standing 400 feet above the village of Bhaja near Lonavala. Climbing the 150 steps, I am mesmerised as I see Bhaja or Bhaje Caves built in the 2nd century BC. A carving of a woman dancing and another playing "tabla" catches my attention as I realize that "tabla" as a musical instrument probably existed over 2000 years ago and that the women played it rather adeptly.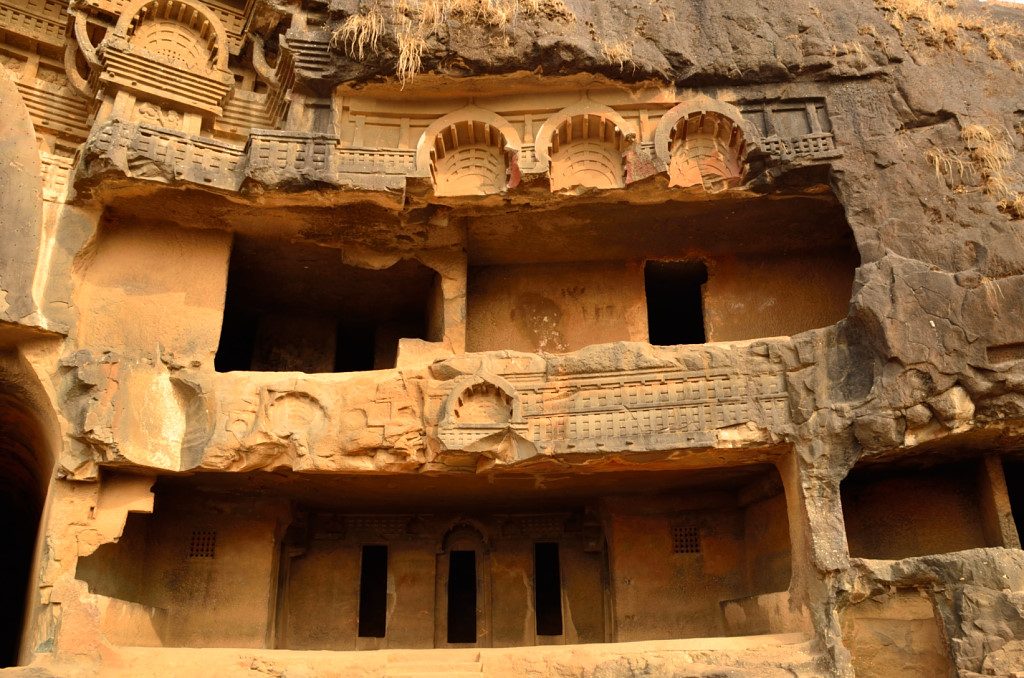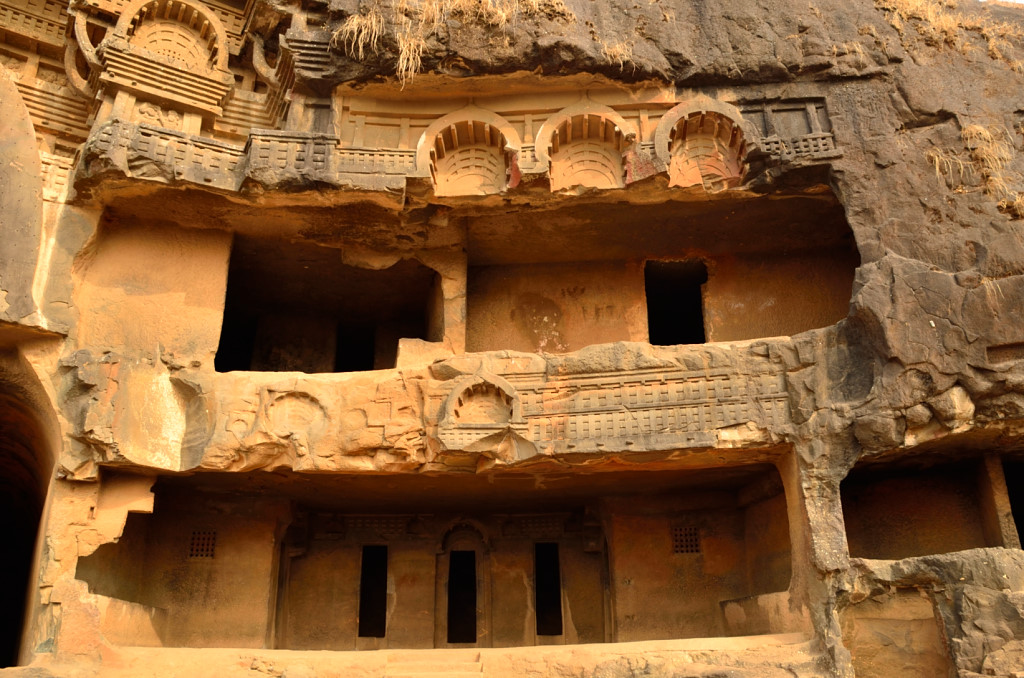 The Bhaja Caves is a series of 22 rock cut caves built between 2nd  century BC and 2nd century AD and the most prominent among them is the chaityagraha which has a vaulted ceiling shaped like a horseshoe and wooden architecture. There are caves with pillared verandah and fascinating reliefs adorn them. The Buddhists built these rock cut caves with viharas, stupas and chaityas as a shelter for travellers and traders. The monks lived here as well.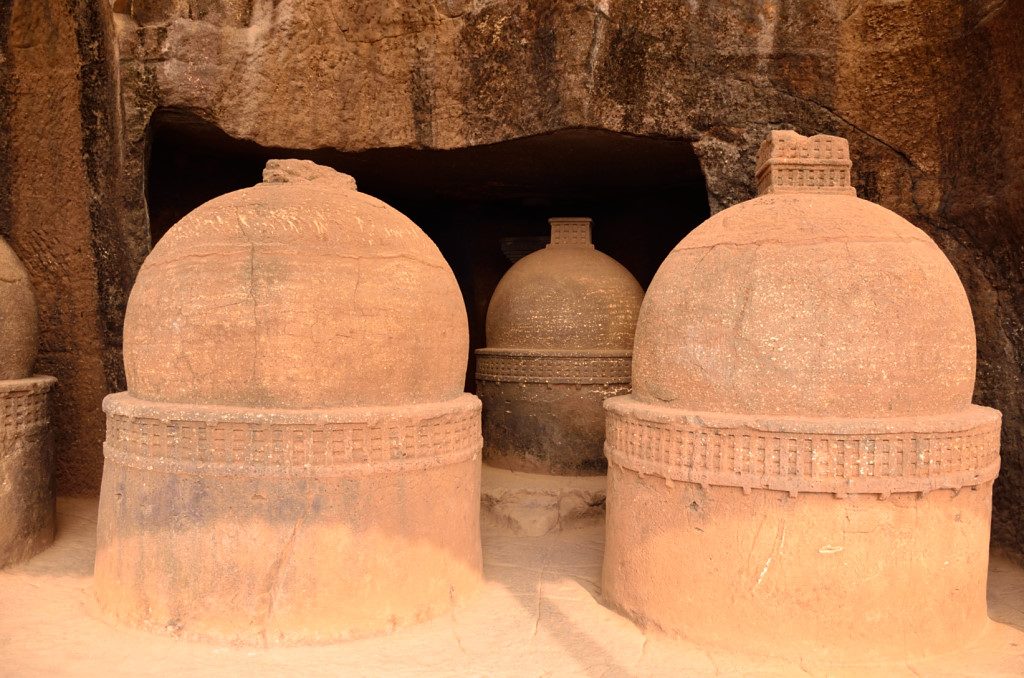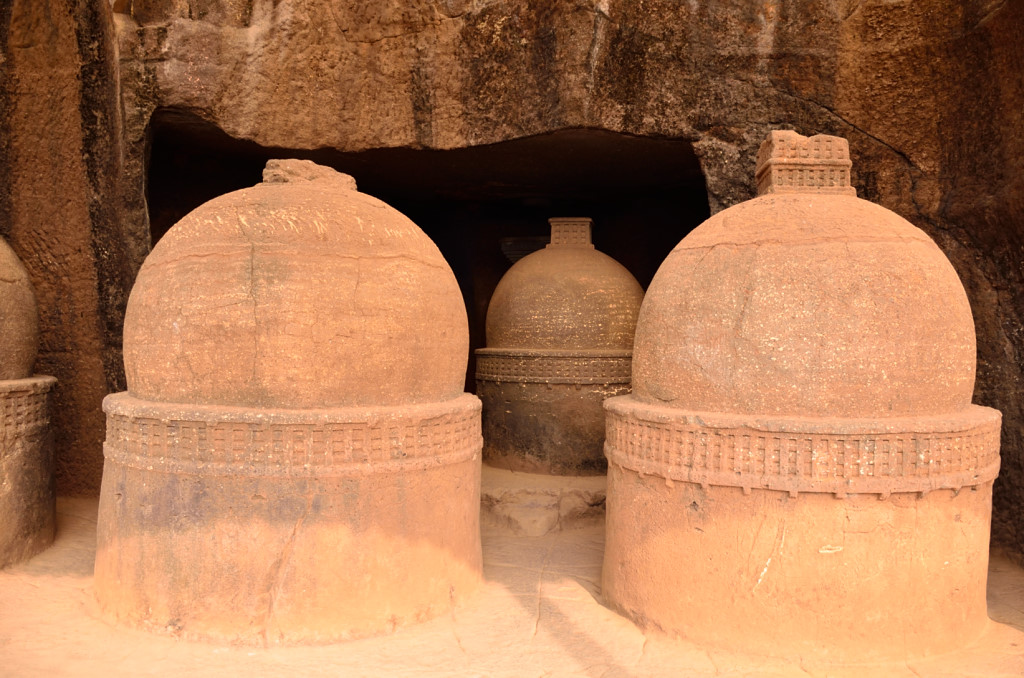 Inscriptions here show the names of various donors who belong to 2nd century BC. Walking around, I see Buddha initially depicted in the form of symbols and not in the physical form as per the Hinayana cult. The statues and paintings of Buddha were added probably later.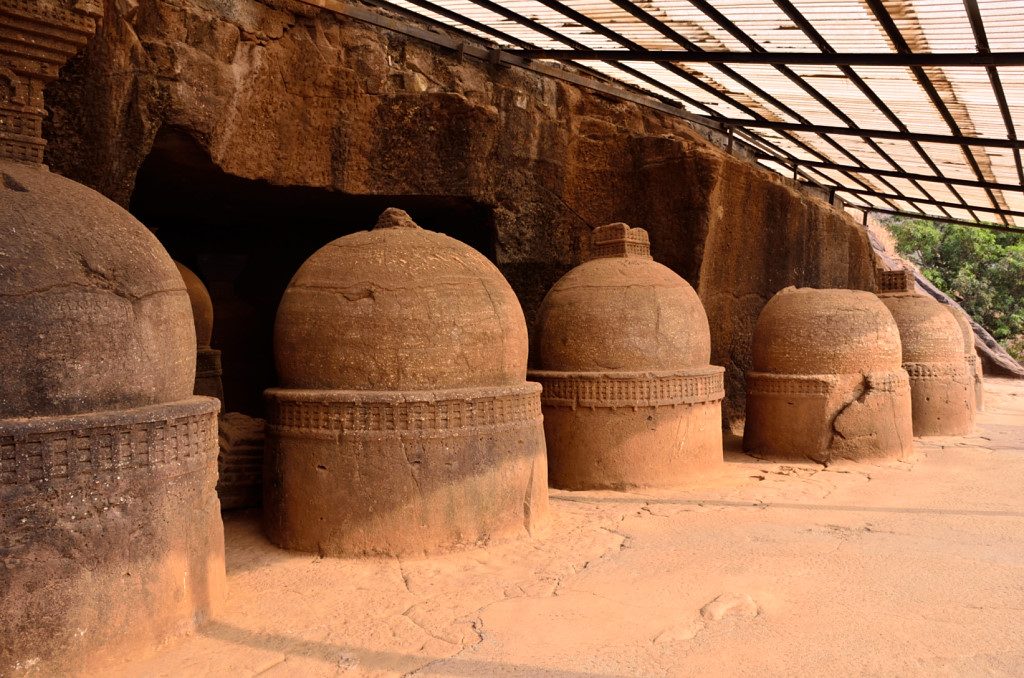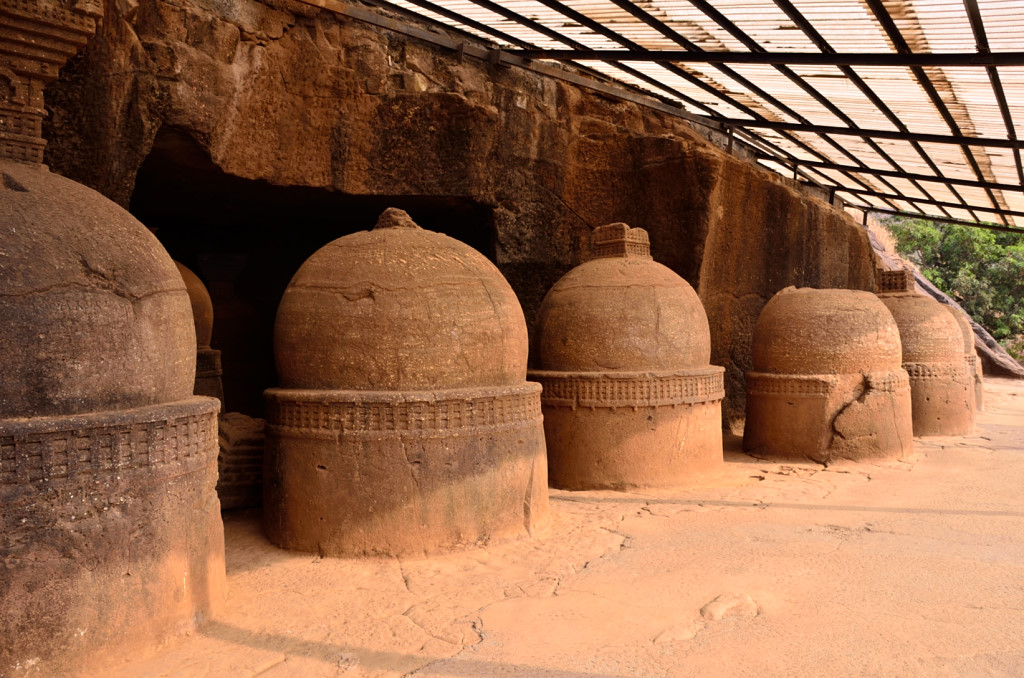 Pottering around the caves, I stumble upon one of them which has 14 stupas inside them According to the inscriptions, I can see the names of the resident monks who lived here and these stupas were considered their relics. One of the caves is a monastery which has Surya and Indra as two guardian deities. Standing here and looking down at the village, I am lost in the the silence.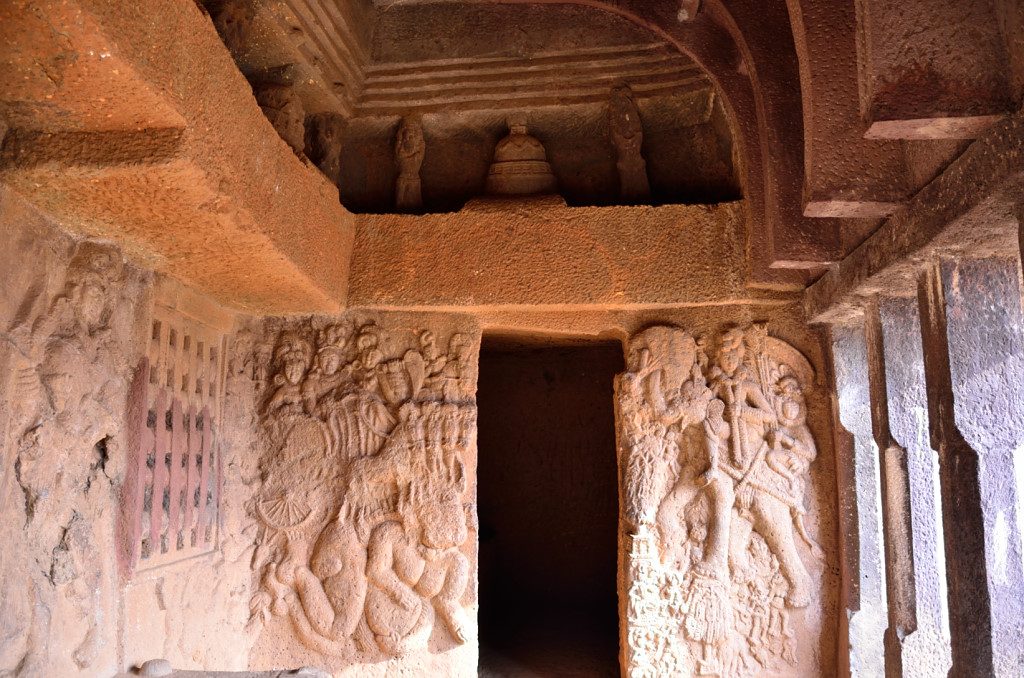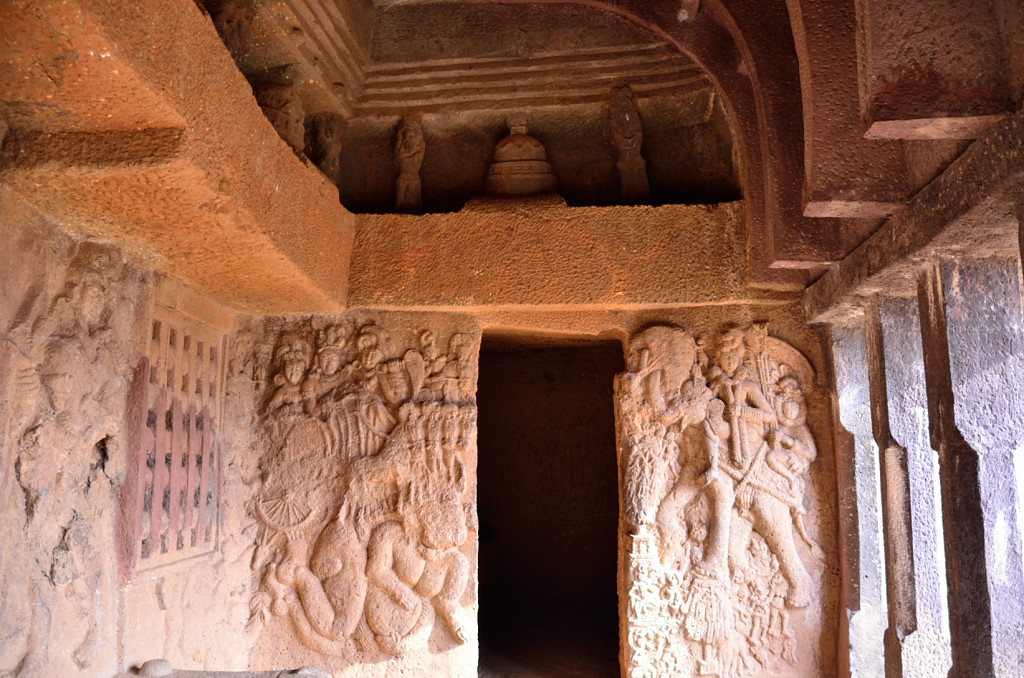 Besides Karla Bhaja Caves, the Bedse Caves may not be as touristy as the other two, but it has a monastery and a small stupa besides the prayer hall. Time stands still as you sit amidst rocks and wonder how Lonavala would have been around then. In addition to the Karla Bhaja Caves, there is a small Ashoka statue that lies in the village along with the pillar touching the sky.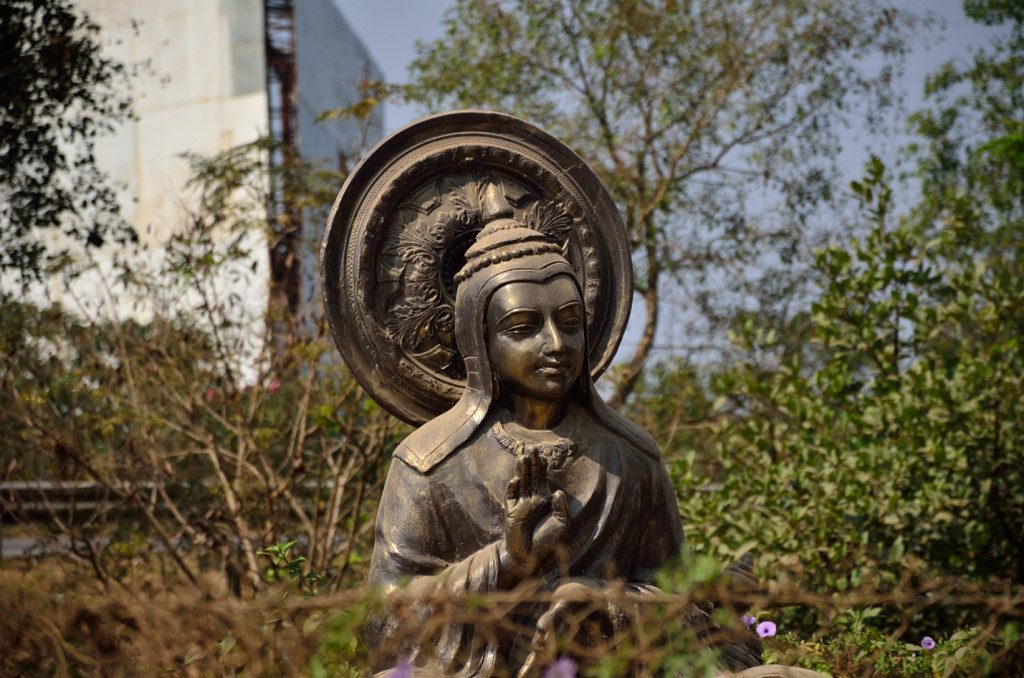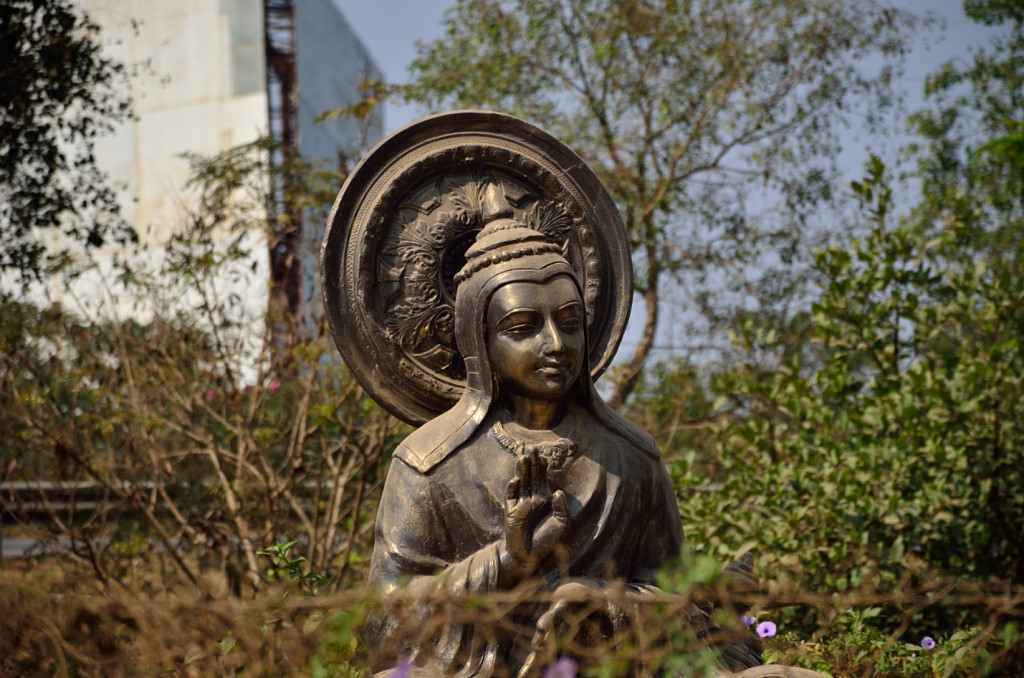 While everyone visits the town for its famous Lonavala chikki and delicious fudge, the forts and dams and to trek and to camp, the real identity of this hill station goes beyond the British and the Marathas to the Buddhist monks and it is the Karla Bhaja Caves along with Bedse Caves that give the hill station its history.
How to reach Karla Caves from Lonavala
Karla Caves is about 12 kms by road from Lonavala and the village Karli can be accessed by car or by bus. You may need half a day to a full day here as you have to climb over 300 steps to get on top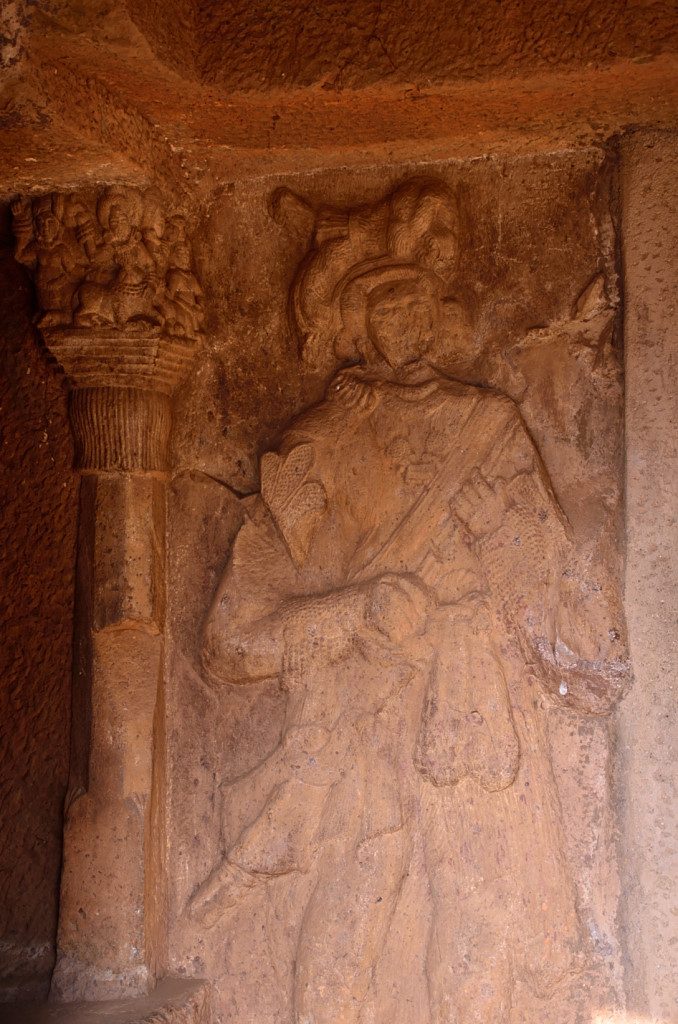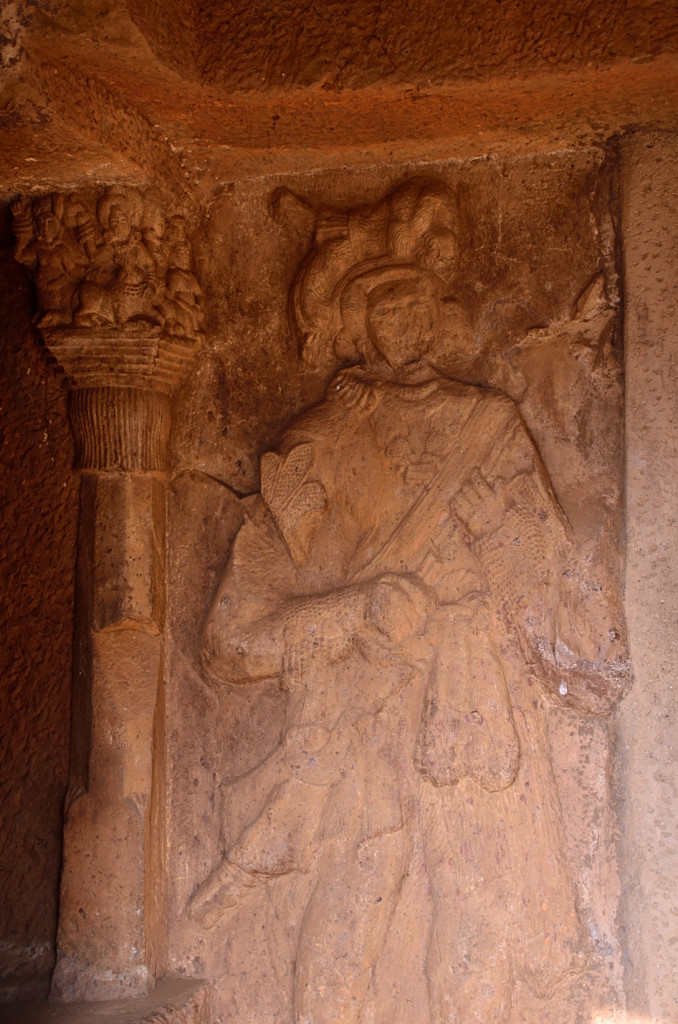 How to reach Bhaja Caves from Lonavala
A distance of about 10 kms from Lonavala ,  Bhaja Caves is located near Malvali, the closest railway station which is barely a few kilometres away . You can also reach here by car or taxi from Lonavala or Khandala. Bedse Caves is located close by as well.
I have been to Kanheri Caves and Elephanta Caves near Mumbai but am yet to visit Ajanta and Ellora Caves. Maybe I will head there soon in the next few years. What about you ? Have you been to any of these old Buddhist caves in the country ?
Buddhist Triangle of Odisha – Ratnagiri, Udaygiri and Lalitgiri.
Sannathi where King Ashoka built a stupa 
More stories on Lonavala
Places to see in Lonavala in the monsoons
The story behind Lonavala chikki and a foodie's trail on where to eat in Lonavala