I will park down the road, madam…you can take as many pictures as you want..I will be waiting here," smiles my taxi driver as he opens the door for me . He had just returned from the Gulf where he says his retail business had gone bust .A couple of busses whiz past and the Needakara bridge fans out in front of me. On either side of the bridge is a fabric of deep blues that merge with the horizon. A flock of kites fly into my path interrupting the seamless blue as they scoop down and then fill the sky. This is where the Ashtamudi lake joins the Arabian Sea . A small fishing hamlet, now a tourist spot with ferries and houseboats – it tells the story of Kerala tourism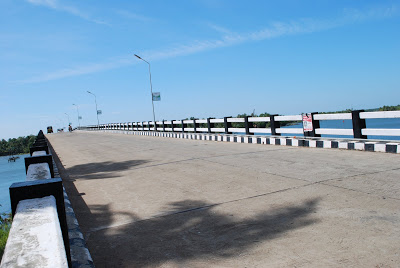 The bridge vibrates as busses speed past on their way to Kollam, or Quilon , the erstwhile Designanadu. "You know , madam, there is a proverb in Malayalam which says "Once you have seen Kollam you would no more need your illam (Home)" There were so many palaces here ,it was a very rich town " he says in a mix of English,Hindi,Malayalam as I get in . He sounds proud to be back, I thought as there was no remorse regarding his homecoming .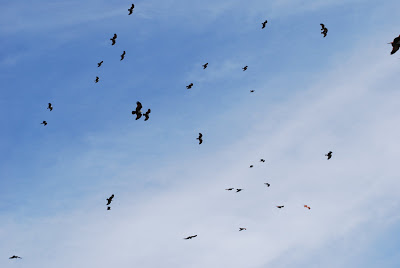 I look at my watch and realize that I have just an hour to go . I do not have the time to see the palaces , I tell him and he agrees to take me around the town with two halts – the Kollam beach and the old Thangasherry lighthouse. He continues," Tourists go to Kochi, Azhapura, Kumarakom , Kovalam, but not many know that this is the original Travancore kingdom. We call it Kollavarsham –the beginning of our Malayalam calendar .." And that's where I get my little dose of history.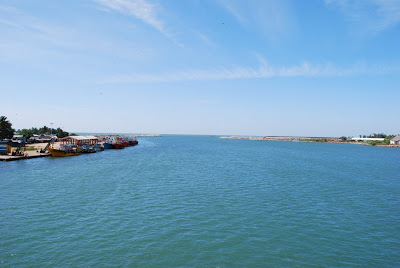 Kollam,located on the banks of the Ashtamudi lake was once a prosperous ancient sea port, carrying on trade with Chinese , the Romans . Phoenicians ,the Portuguese, Dutch and the British . You take a look at the Chinese nets on the Ashtamudi lake and realize they are reminiscent of the old Chinese settlement that used to be here. It is said that Marco Polo, the Venician traveller, who was in Chinese service under Kublahan in 13th century visited Kollam and other towns on the west coast, as a Chinese mandarin.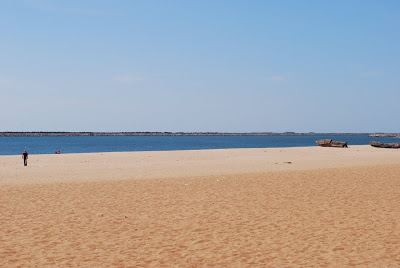 The 144 ft tall Light House of Thangasherry look down on me as I see the coastline .The bright afternoon sun does not allow me to linger further . I shut down my guide book and listen to my driver who regales me with more stories.
This story was published in my column, Inside Story on Metro Plus a couple of months ago. The pictures posted here were taken by my husband Sharath . Please do us a favour by clicking on the pictures you like and see the enlarged versions.To see more posts on Kollam and Ashtamudi, click here and here .
I also thought that I could submit this post as a part of Skywatch Fridays, a meme dedicated to the skies worldwide. To see more skies, click here.