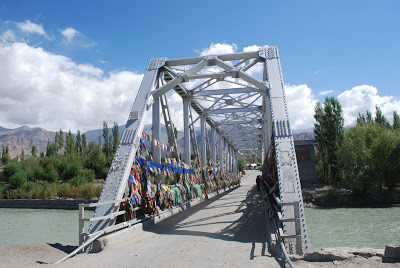 There is always a special moment when you land in a new city . A new wave of excitement seizes me..its something that Ive never been able to explain .
I took a deep breath and felt the pulse of the city inside me the moment I landed in Leh . The mountains crowded me and they formed the entire cityscape of Ladakh. Subconsciously I touched my head to wonder if I felt giddy, but I could only feel the slight shiver of excitement running through my bones. Ladakh was waiting for me .
The journey from airport to the hotel was over within minutes. We passed crowded market of Leh and entered Chubi where my guest house was located. The mountains gave us company and as I climbed the first step, I felt breathless. And then the dizziness hit me. The windows of my large room opened into a beautiful garden of flowers and vegetables and that probably was the only source of oxygen to us out there..and then it hit me as I fell into a deep slumber just before dinner.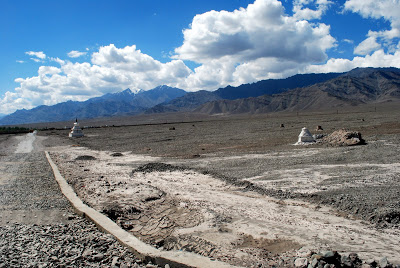 The twilight hour had come and gone and we were slowly acclimatising to the heights.The weather had already changed from foggy to sunny to being cold . We walked down the steps to join the other guests in the garden for an early dinner. There was an Italian at the table next to ours and he was waiting for his friends. We politely opened the conversation to realize that he could speak only Italian. Sharath and he hit it off and the conversation was purely through signs and images. The dinner arrived and with it another round of deep slumber and all our headaches and dizziness vanished with the end of day 1.