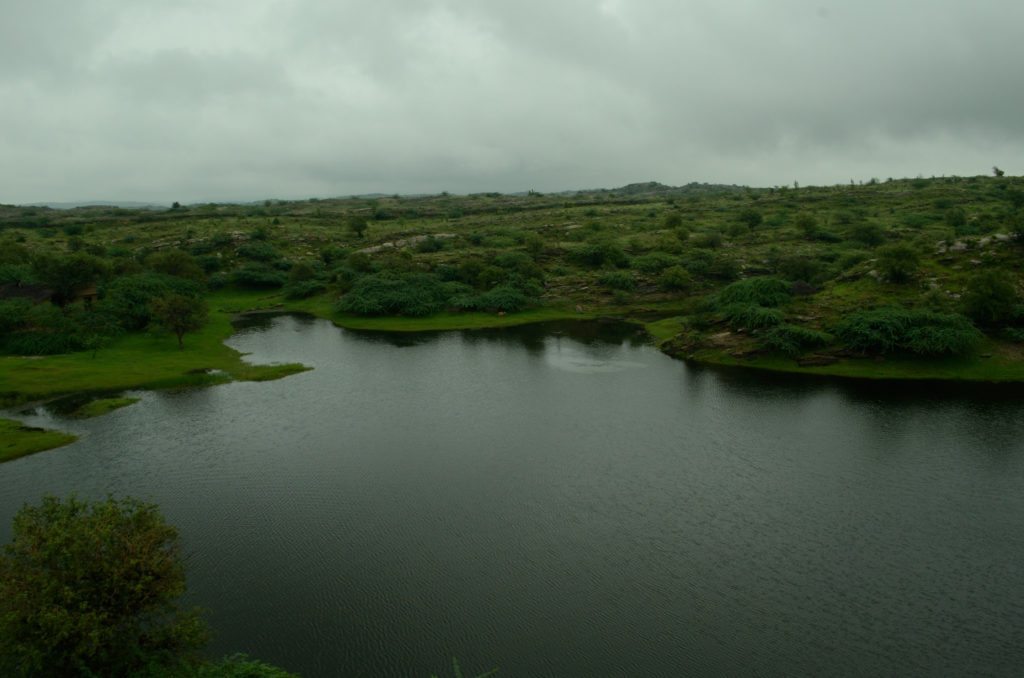 It starts drizzling just as I leave Pushkar. Even as the traffic inches its way, I can hear loud music which is a medley of film songs and bhajans set to a beat. A chariot brings in locals dressed as Shiva. Dancers throng the streets. My driver explains that it is the Shravan season and they are bringing in holy water from the Pushkar lake. We meet different groups of people and the music changes with every procession. We wait as we are in no hurry but as we enter Ajmer, we lose them in the melee and our journey continues towards Pali
My journey is rather filled with largely nondescript moments but then, here and there , I see a burst of colour. Sometimes it is the highway and at other times it is the hamlets. And the latter lures us into a different world. Rustic Rajasthan is at its best, with the sparse vegetation looking greener after the recent rains but the driver complains that it is not enough.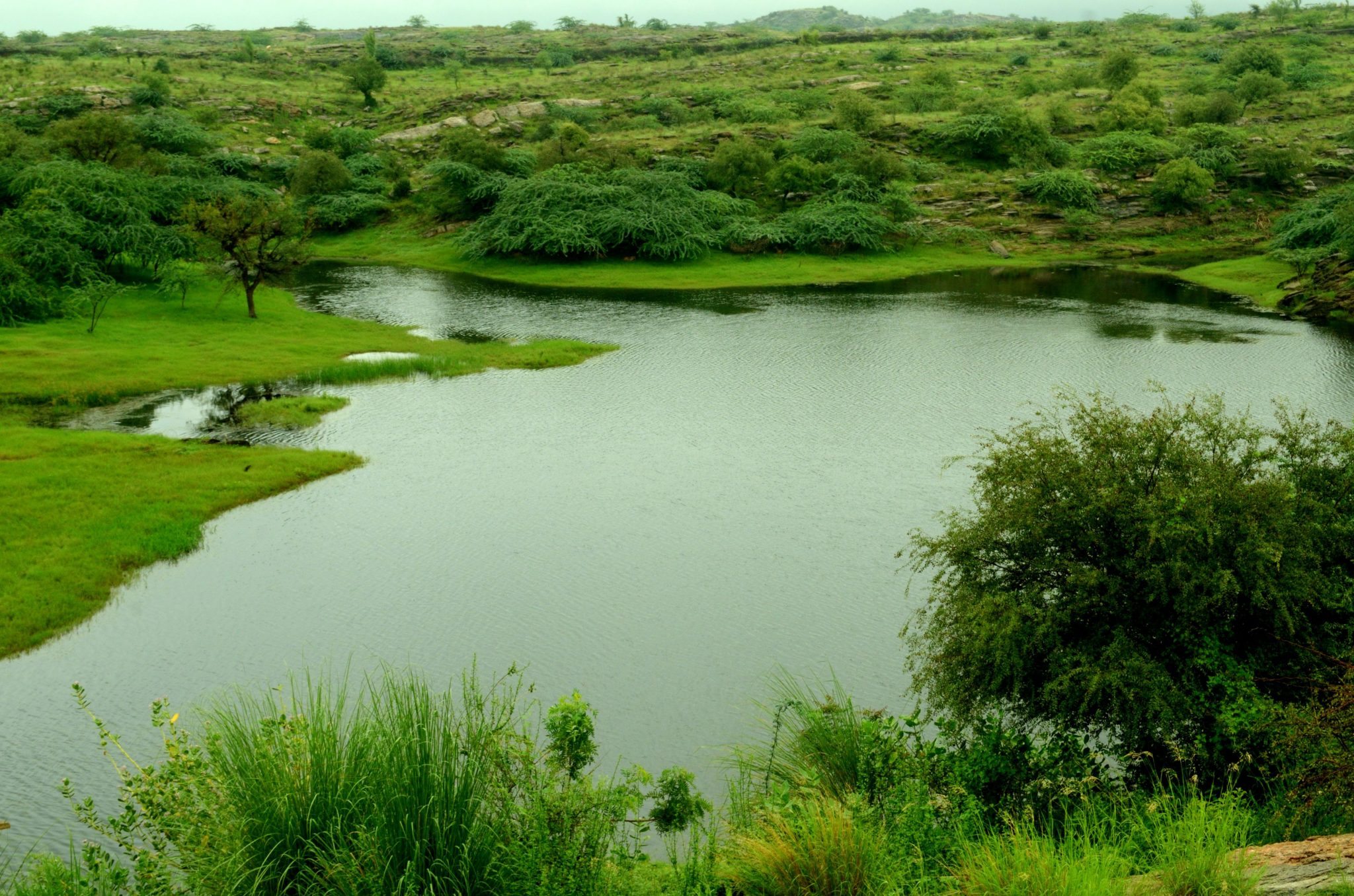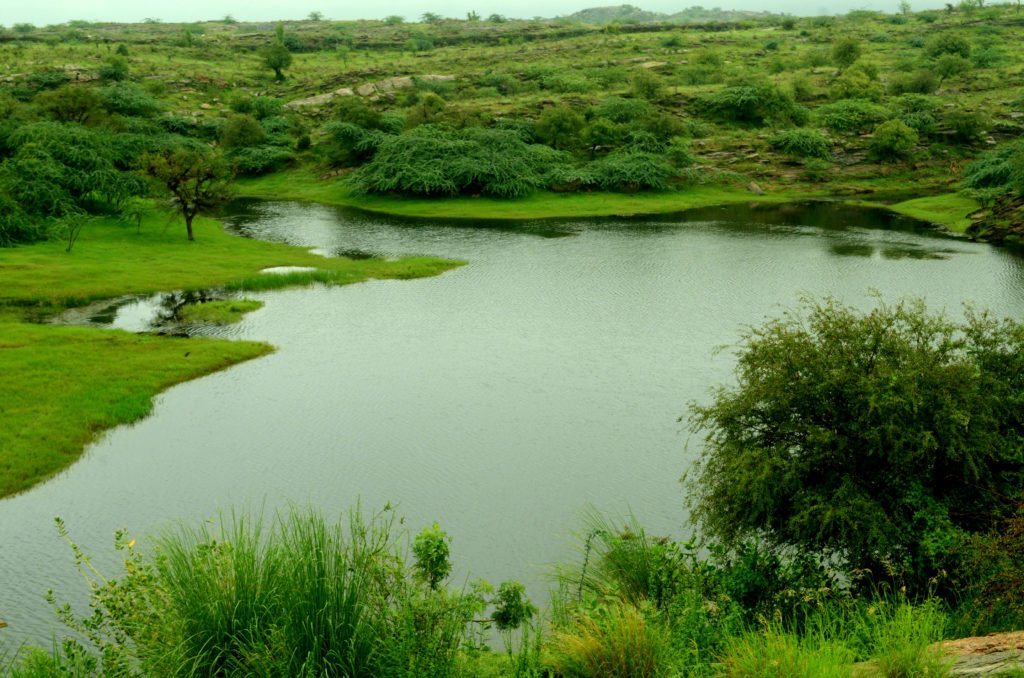 The little lanes and markets are calling for a stop and I pause by in my journey to take a bite into a delicious "pyaaz (onion) kachori" and drink a cup of chai (tea).We resume our journey and pass through dusty towns, until I see a  board stuck in the  middle of some vegetation that said Lakshman Sagar.
A railway track appears out of nowhere and the landscape fascinates me. The station is Haripur and the driver tells me that quite a few trains stop by here. We pass by a market which is bustling with life as we head towards the hills. The postcard of Rajasthan with brightly dressed women in an old market comes alive right in front of me. Wearing bangles that encircle their entire arm from the shoulder, they smile at me coyly and cover their faces. But as we drive along, civilisation ends and the wilderness takes over. And then in the middle of nowhere comes the call of the peacock. The hills surround a lovely lake and the peacocks standing atop the rocky mounds have a never ending conversation.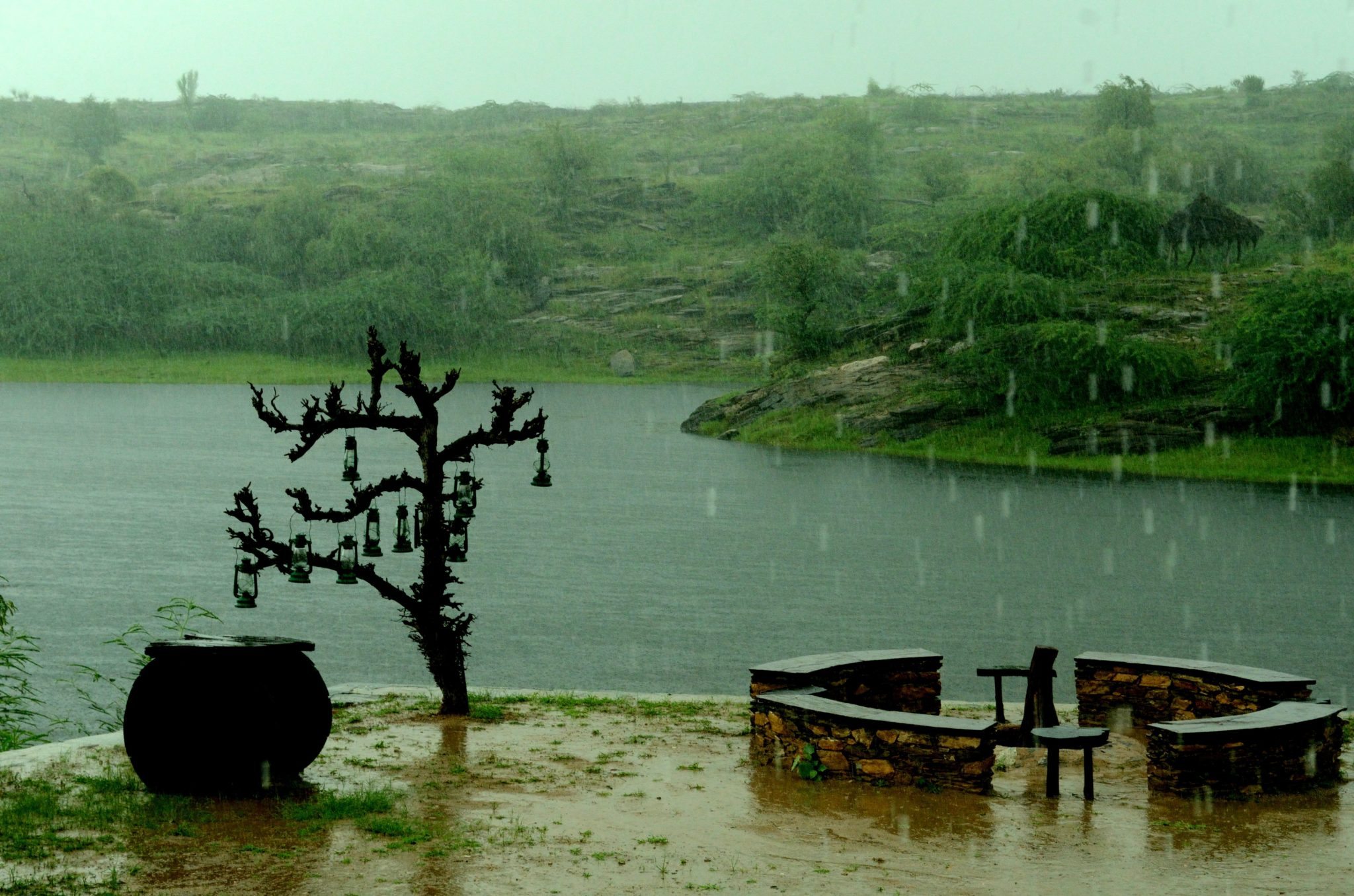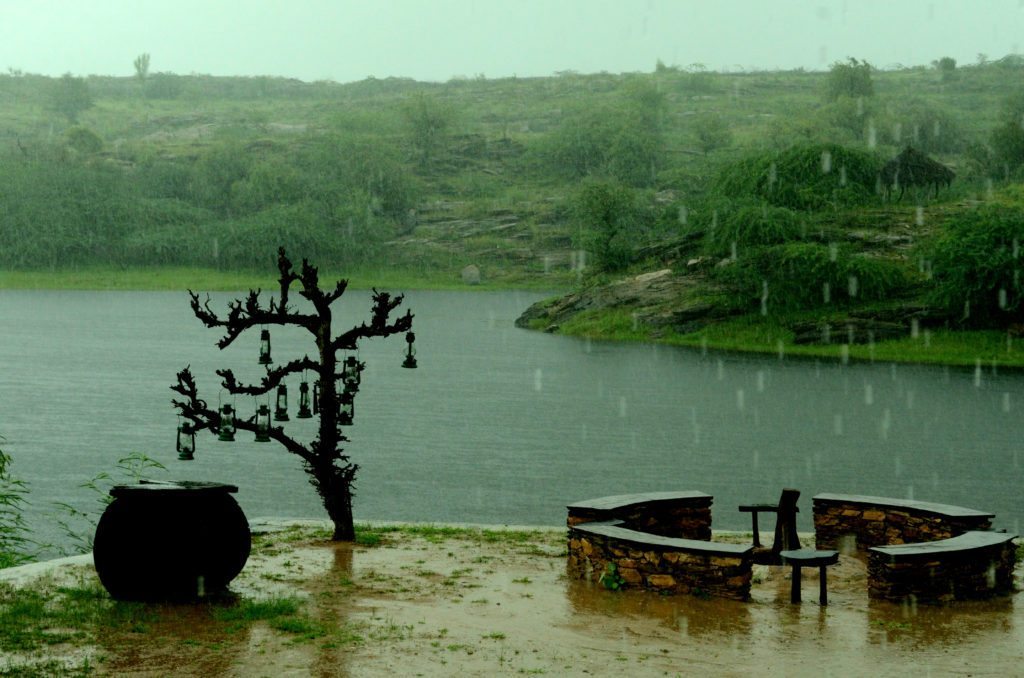 I enter the erstwhile hunting lodge of the Thakur of Raipur, Lakshman Singh Ji built almost 200 years ago which has been converted into a resort . However it looks steeped in the 19th century and blends in the wild ambience around. A temple dedicated to the Snake God stands atop a rock. Locals tell me that the Thakur built the shrine to appease the diety which continues till date.
As I laze around , looking at the chinkaras on the other bank, the rains tumble down . Slowly twilight steals the day and the night throws a blanket on the sky. The rains stop and the lights come up and the entire setting looks rather ethereal. A voice floats in the darkness singing a folk song, a bhajan from the temple in the village . I close my eyes and lose myself in the song.