Looking for a Lady with Fangs and Moustache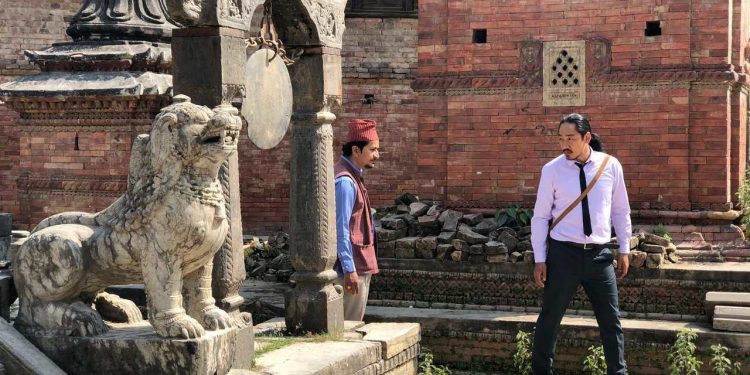 I was intrigued the moment I heard the name – Looking for a Lady with Fangs and Moustache . It was an international film being shot in Nepal and I had the opportunity to be on the sets of this unique film directed by renowned director , a Buddhist teacher, Rinpoche Khyentse Norbu. It was a sunny day at Patan in Nepal and we were walking down towards the Sankhamul Bridge from our beautiful boutique hotel. The lanes burst alive with crafts and craftsmen. There were small stupas and temples in every nook and corner. Patan or Lalitpur was one of the ancient cities of the Kathmandu Valley and the River Bagmati separated the city from Kathmandu, which was apparently earlier compared to the celestial city of Amaravathy, the mythical land of the Devas for its sheer number of beautiful temples.
Pottering around, we stumbled upon old ruins of temples and one of them was an ancient Shiva temple. There seemed to be a bit of bustle as I realized that I had reached the destination and had walked right in time into the film set.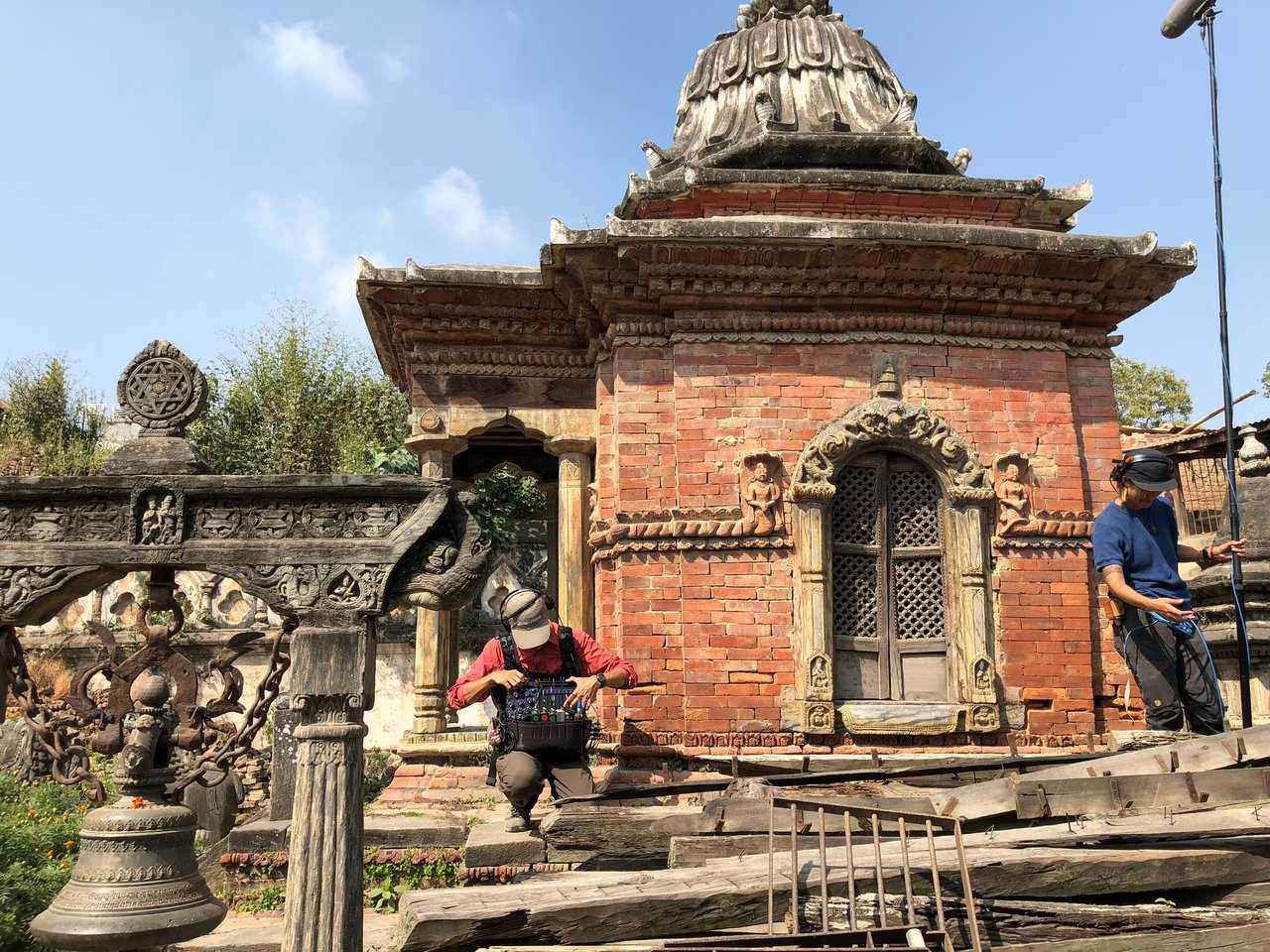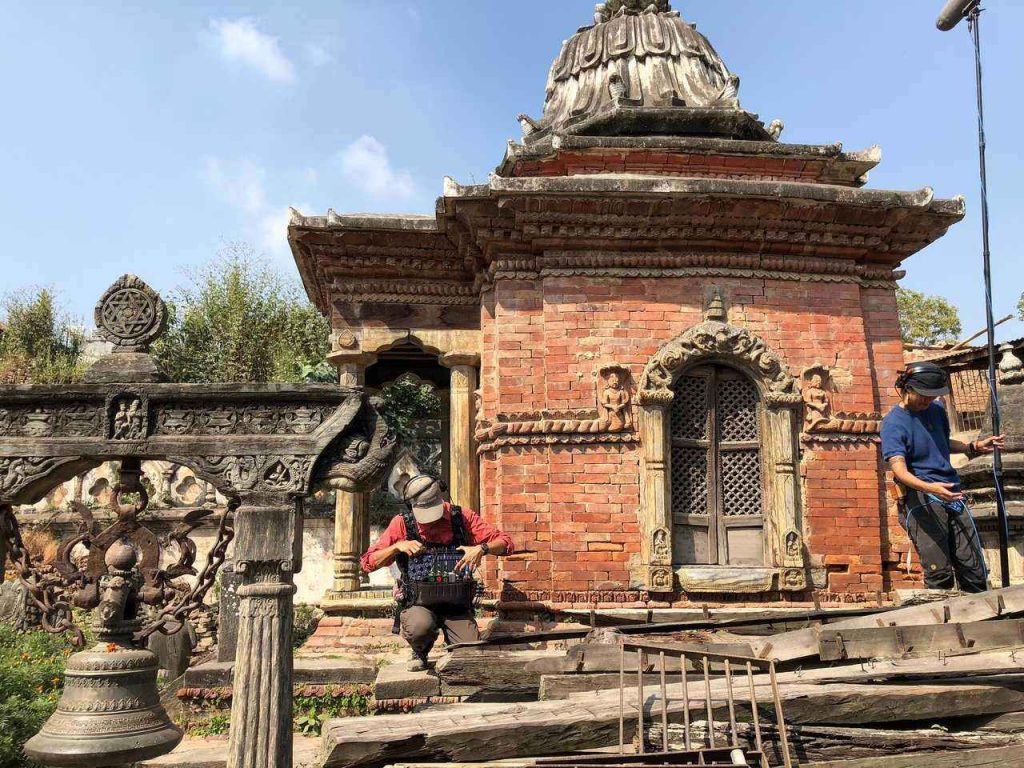 Fascinated I watched the opening shot of this international film which is directed by acclaimed Rinpoche Khyentse Norbu, from Bhutan, who had directed several famous films in Hollywood that delves into mysticism.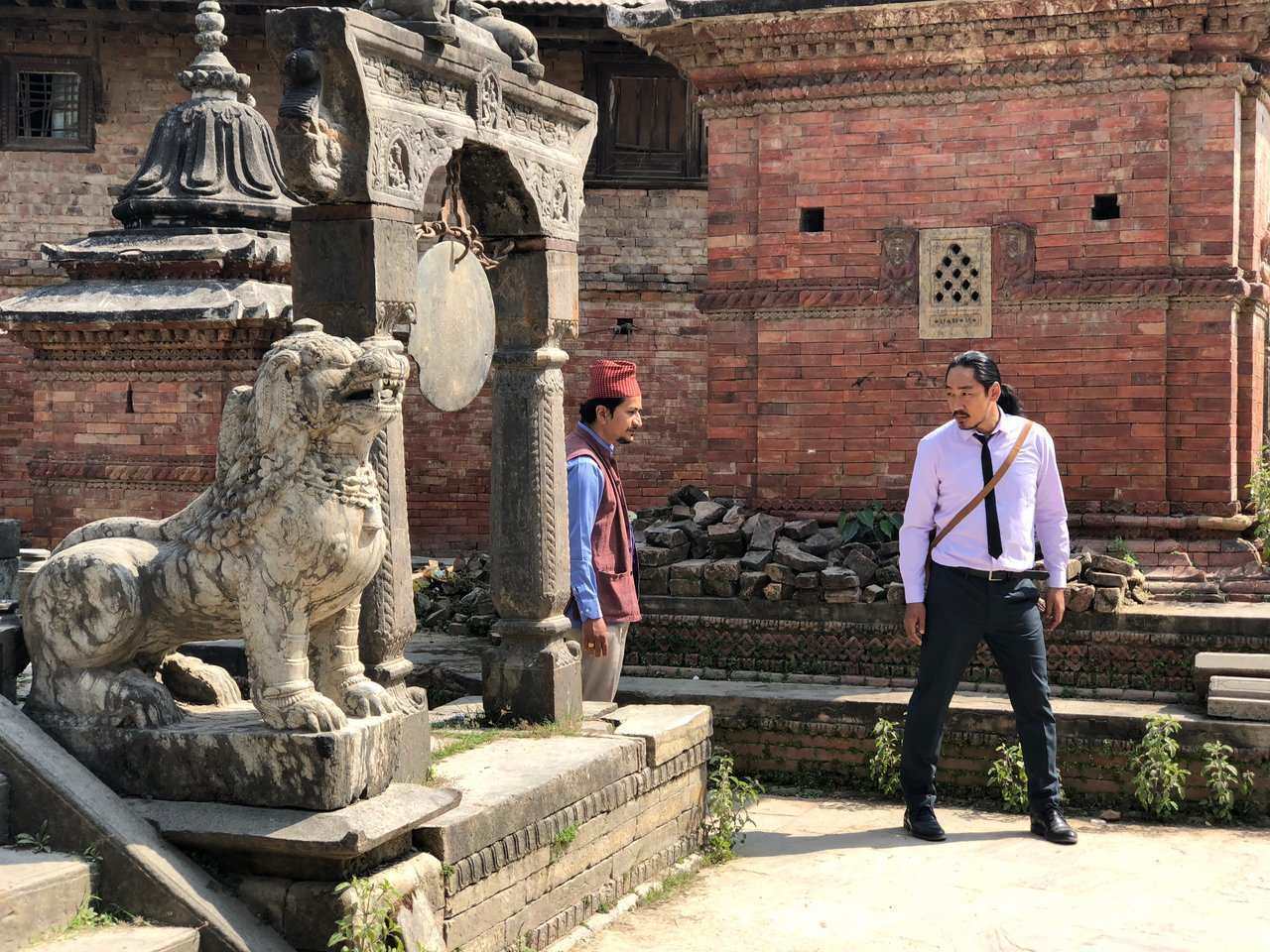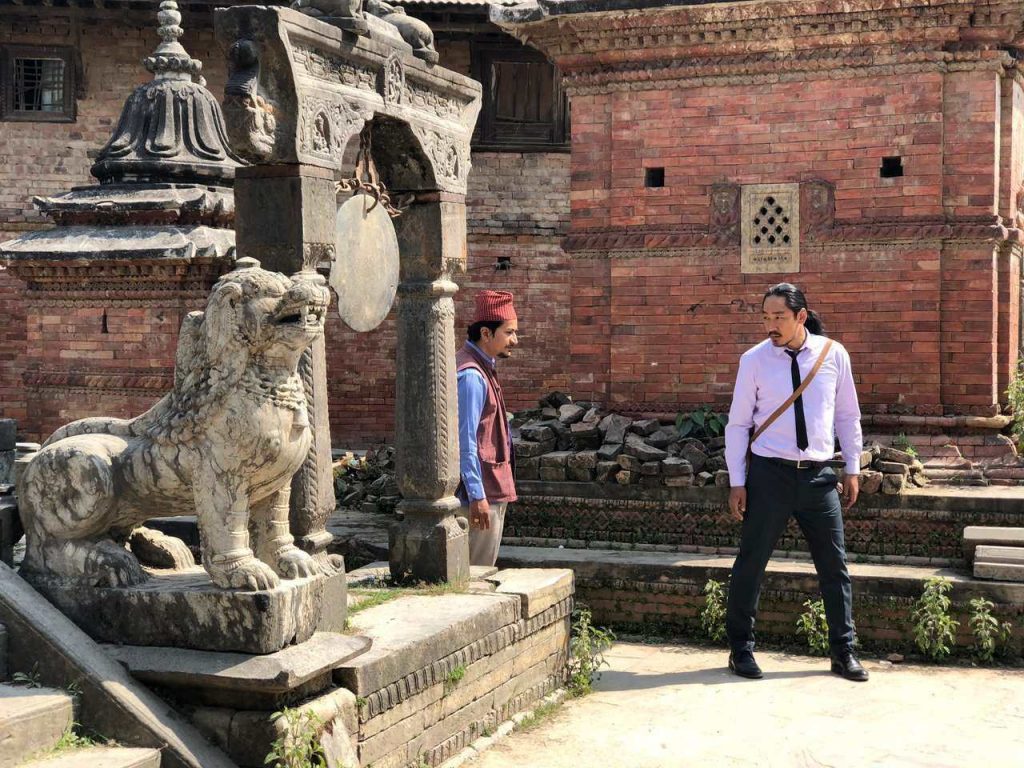 As I watched, the opening shot of the movie was all set to roll. I saw the protaganist, Tenzin, played by Tsering Tashi Gyalithang, Tibetan filmaker and actor entering the dilapitated temple on a bike. His friend was waiting for him inside. Tenzin was an ambitious young entrepreuner who wanted to open a coffee shop in Nepal.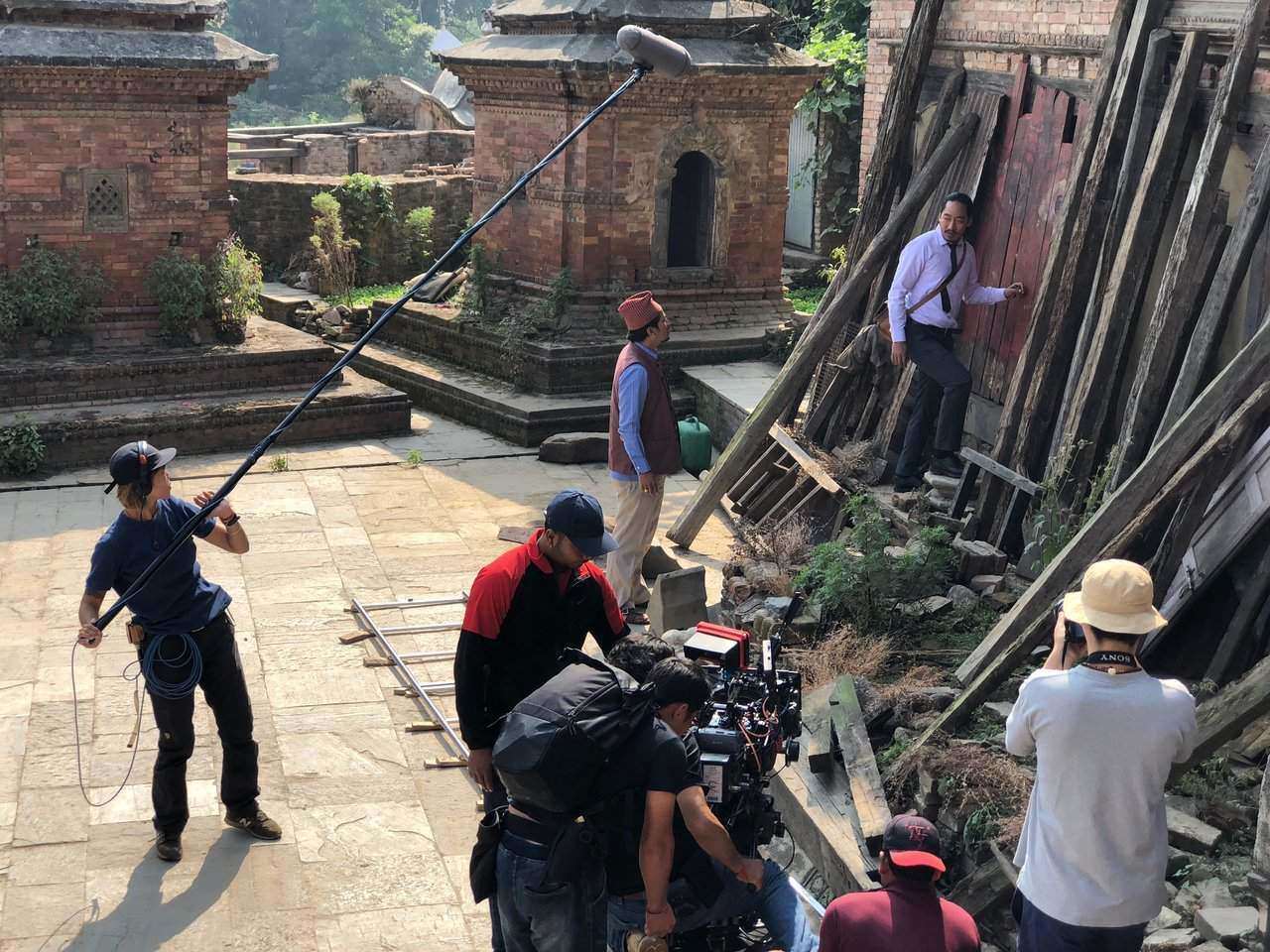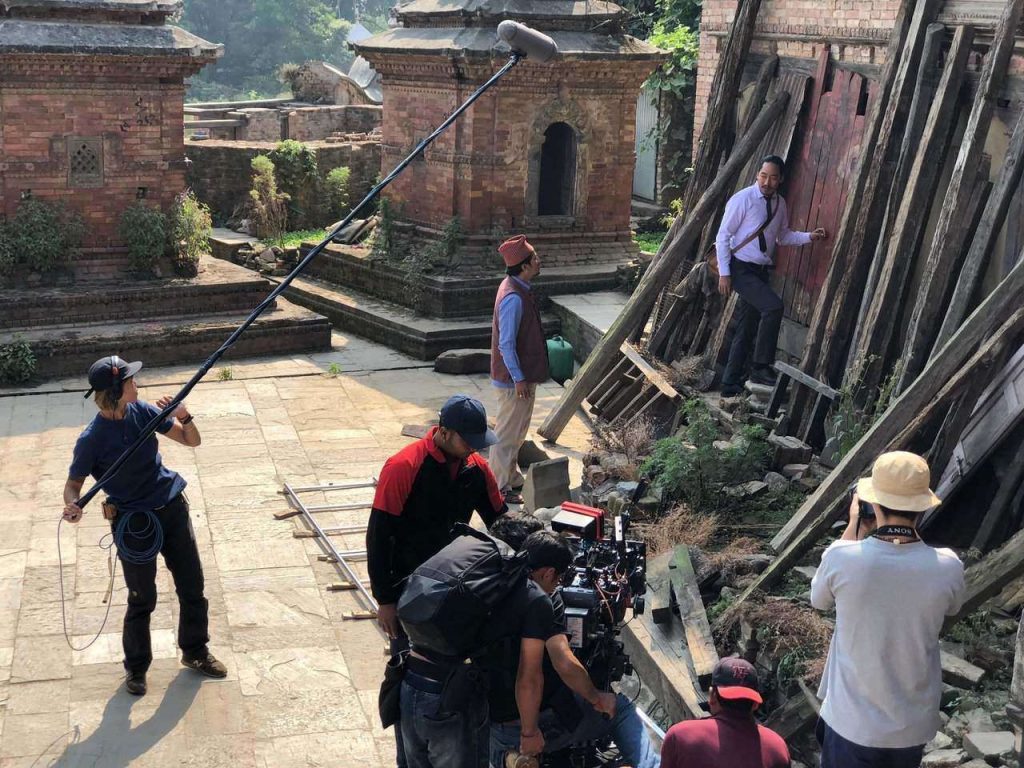 And the scene was between two friends with different ideologies – one of them was a modern young man who was looking to establish a coffee shop and was fascinated by the ruins where a derelict statue of Devi was found. His friend, however a traditionalist at heart was not comfortable with the idea.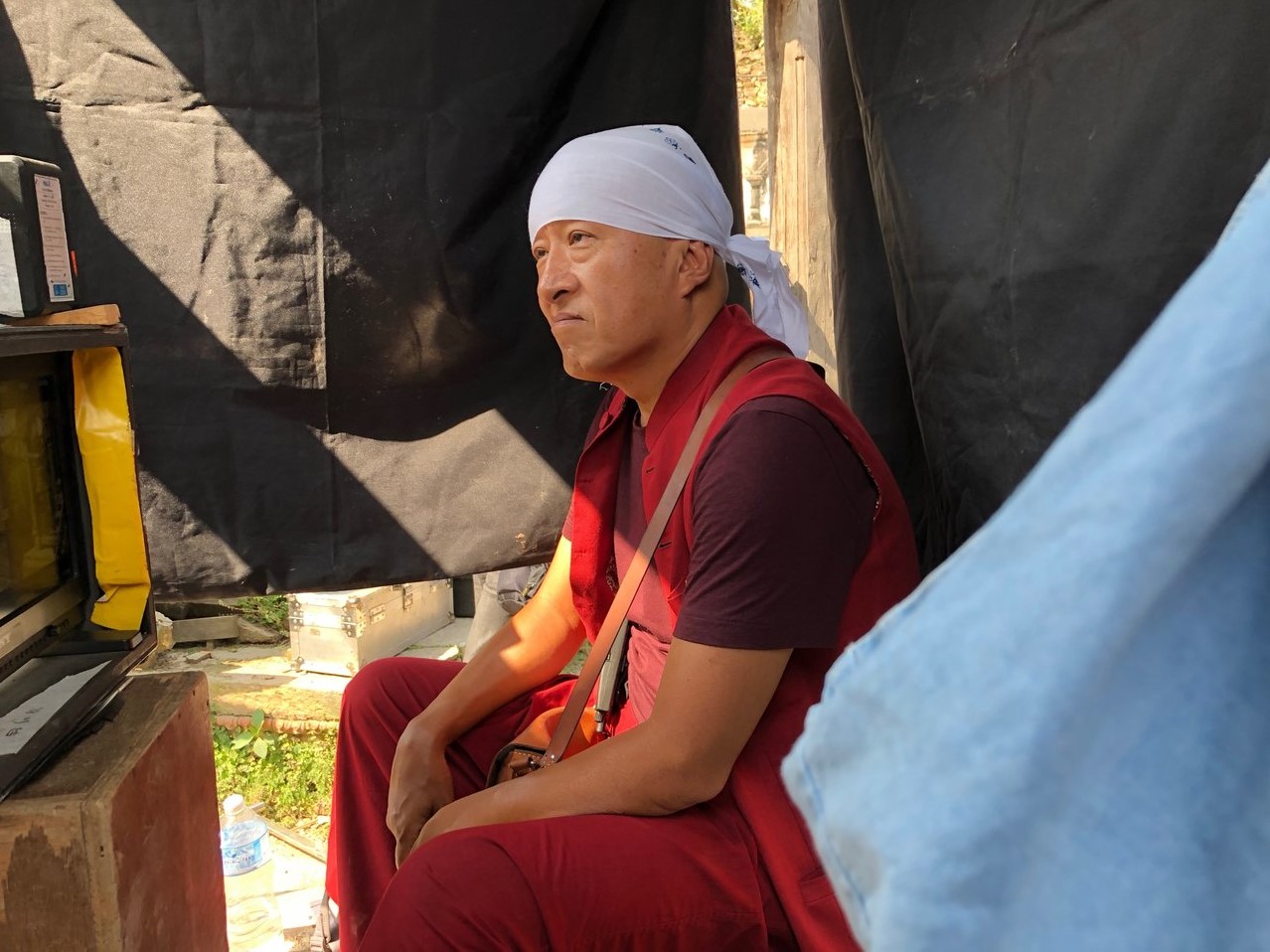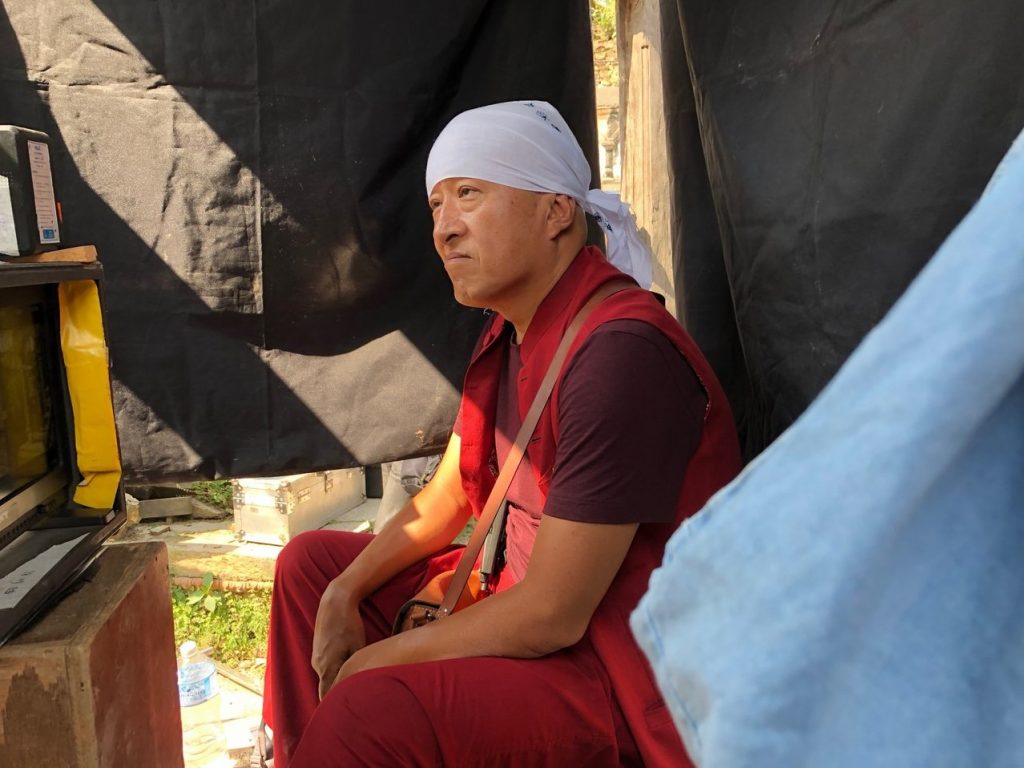 Speaking to Rinpoche later, I learnt that this scene had set the mood for the film. Tenzin however had a dream  and he was told that he had just seven days to live. And that brought him face to face with his own beliefs, his attachments, his scepticism , his doubts and his  outlook. Speaking to the actor, he told me that everything was mystical and the protaganist went on a journey, which transformed his life. The movie, which seems to be based on magic realism took you into a different spiritual world .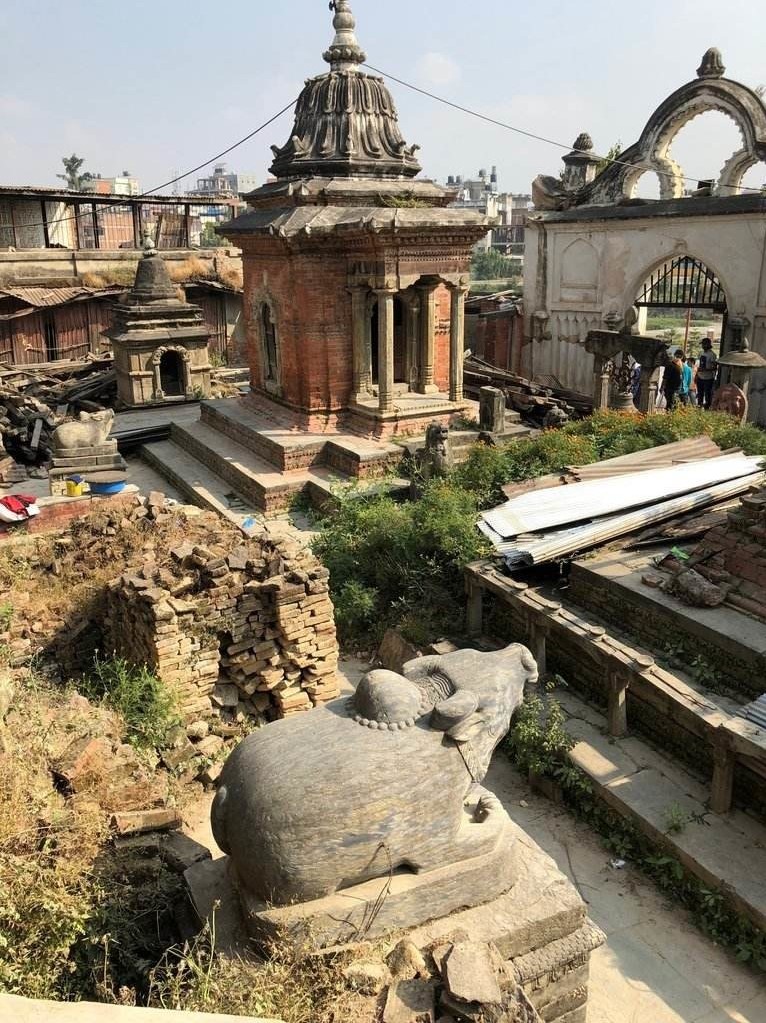 I later had a chat with the Rinpoche who explained how the movie came about. The film was  all about the spirit of feminine energy that pervaded the atmosphere. The Devi,  as he explained to me was manifested everywhere  and was the supreme sense of all being .""What you refer to as the Devi or the Shakti is referred to as the daikinis in our Tantric Buddhism. " The feminine energy was manifested in these supernatural beings who had the powers to give and take life. They could either be a  guiding force or a destructive power. And that was who the Lady with Fangs and Moustache referred to.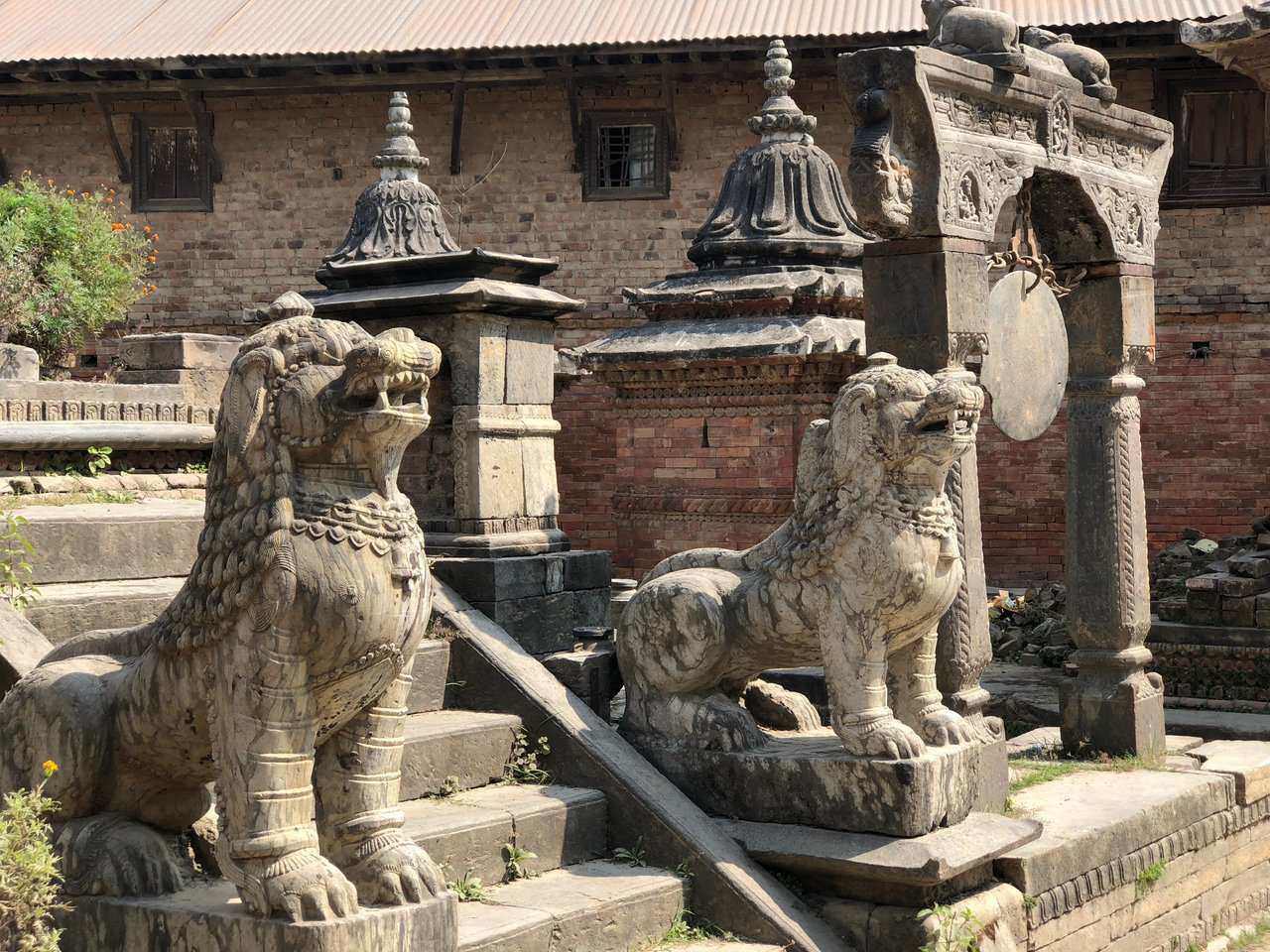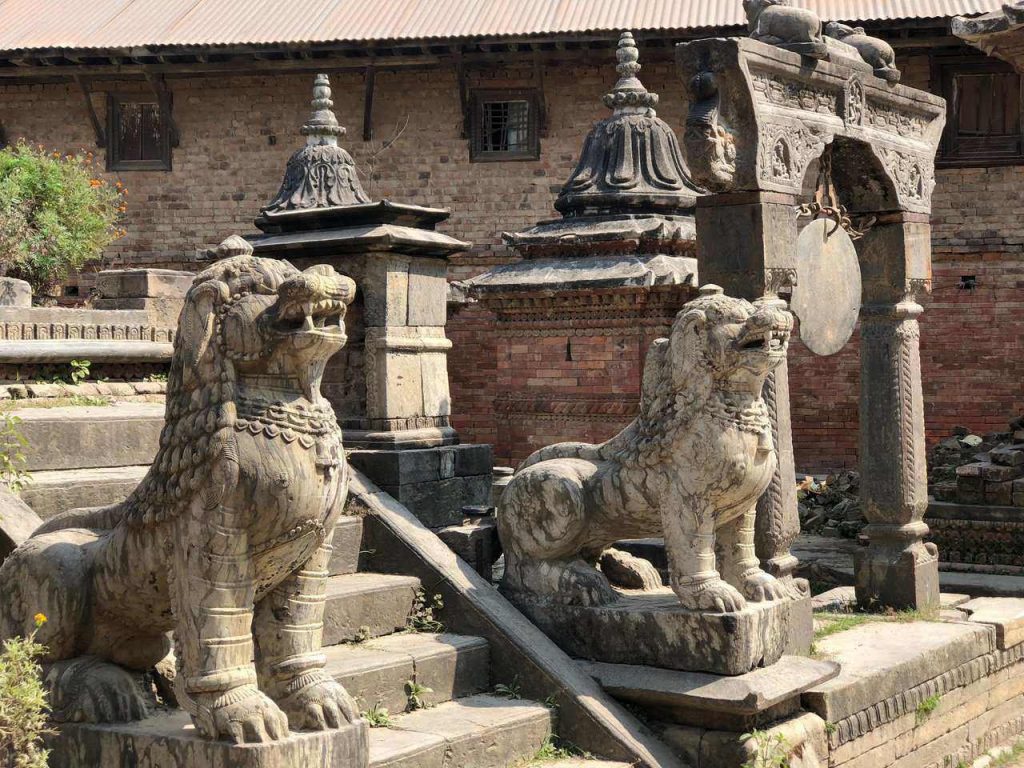 Yet the simplistic story took you into a deeper realm. Tenzin, typical of every modern and rational man dismissed the superstition and the dream and rubbished the myths and legends. And that was precisely what the Rinpoche wanted to portray through the film. As our lives got more mechanised and modern and our minds were ruled by technology and commerce, we were lost to the world of traditional beliefs and started labelling them as superstitions. And yet there was truth in this ancient wisdom, in these snippets of myths and legends, in the folklore and stories.There was a deeper connection which could not be explained but only experienced.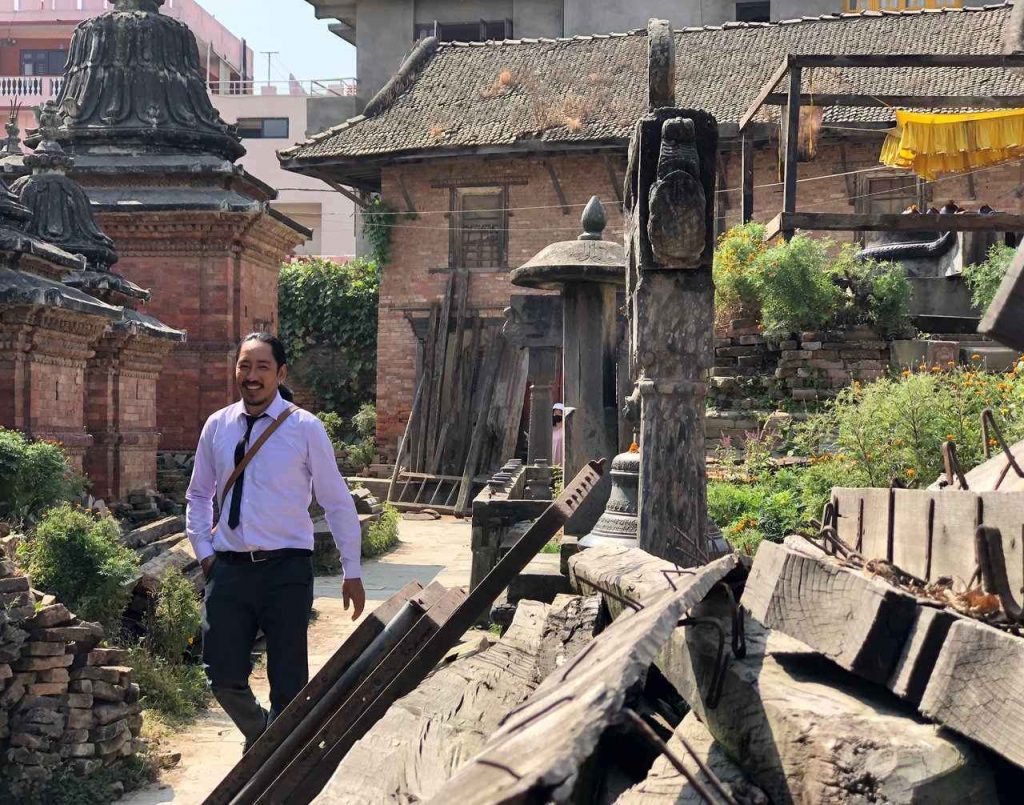 And that was exactly what Tenzin set out to explore. While he coulld question superstitions and beliefs, he was unable to shake off the inevitable reality of death. And that started his quest into a mystical and spiritual world as he wemt in search of this "special woman" who encompassed the feminine energy. Speaking to the Tibetan actor and filmaker, he said that the character had to constantly question what was truth and reality as he delved deeper into his life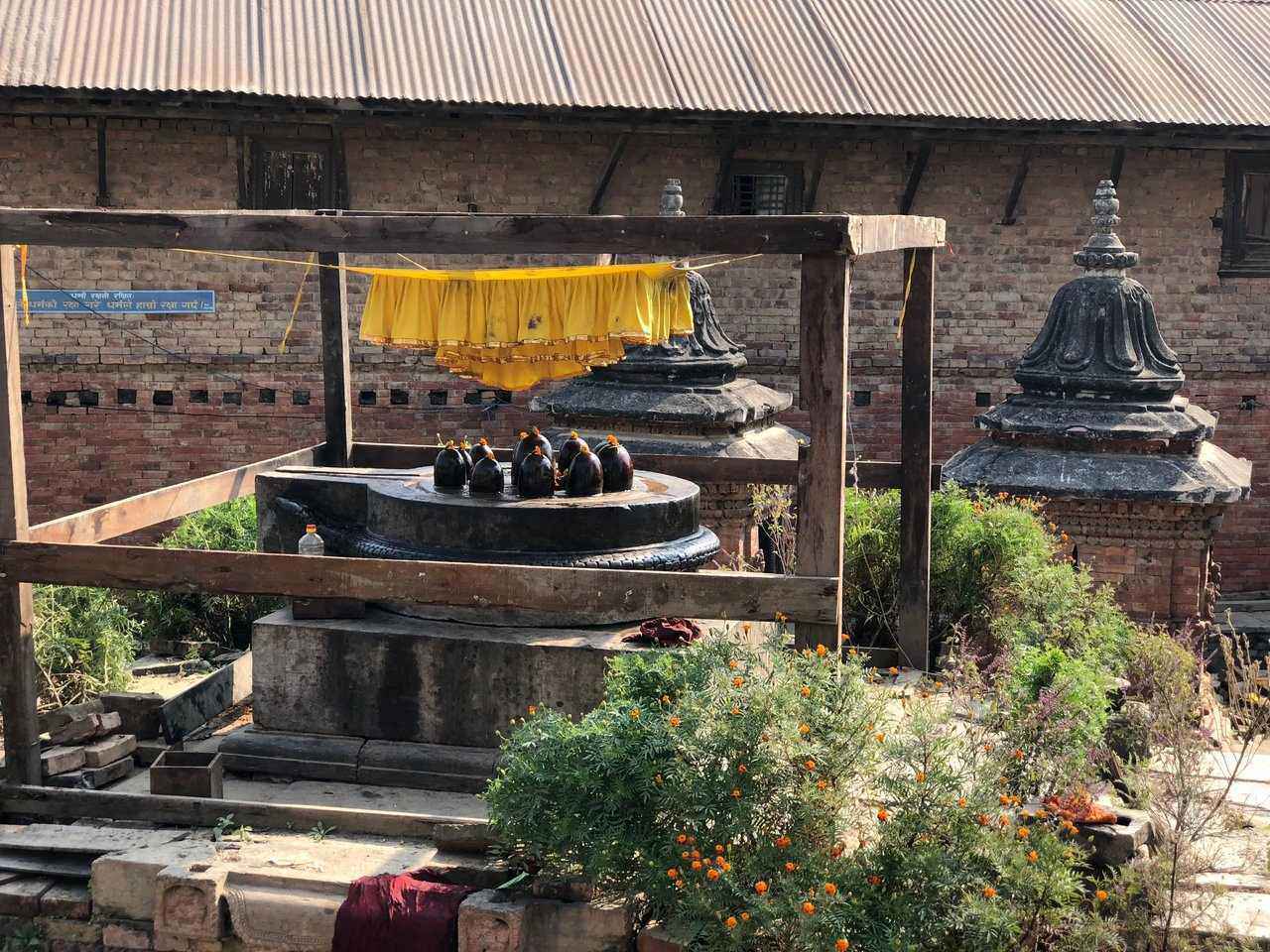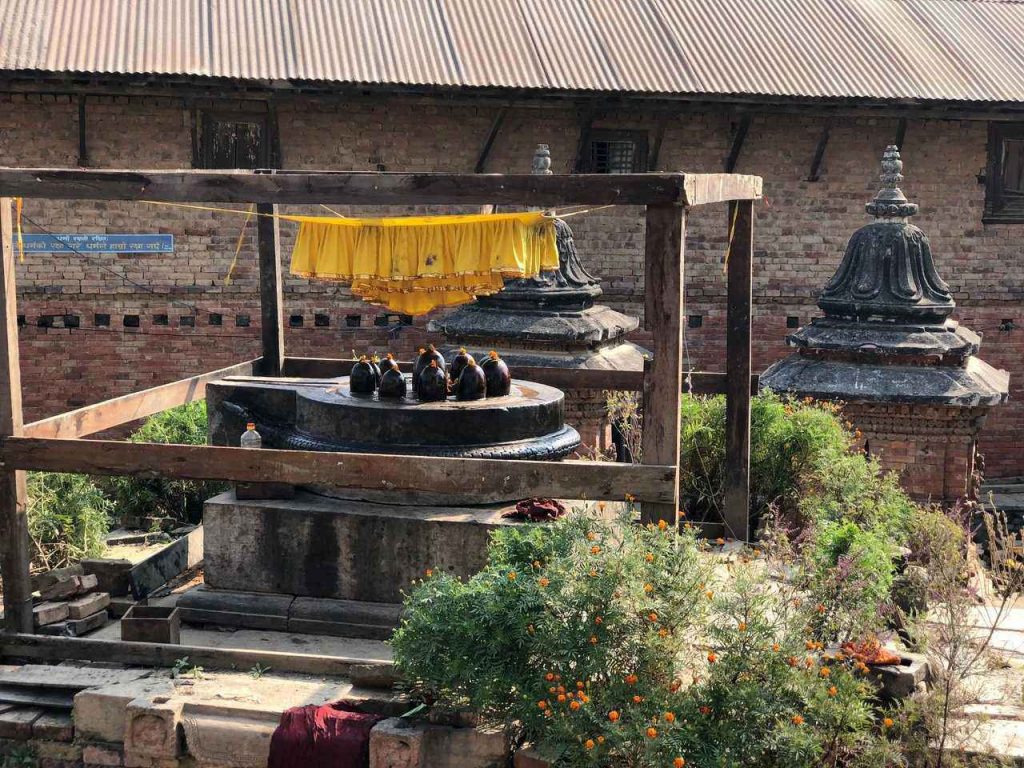 The shot was ready as we take a break. The old temple with bells and pillars and sculptures was in a state of wilderness. Yet there was an energy that radiated through the atmosphere. The movie which haf been shot in Nepal almost portrayed the country as a character. According to the Rinpoche, Nepal was magical and spiritual and the ancient beliefs and traditions were followed by the locals . He brought out the perspective through several voices of local inhabitants and specially through the character of Tenzin's friend.
The day got hotter as I sipped tea and biscuits and chatted with the crew and cast in between shots. As they slowly shifted location towards the river, I decided  to leave to explore more of Patan. As I bade farewell, the Rinpoche told me that India is an ancient country with several traditions and beliefs and while we were all lost in the modernisation , he advised me never to stop believing in the tradtional beliefs, stories and myths that formed the very basis of our lives.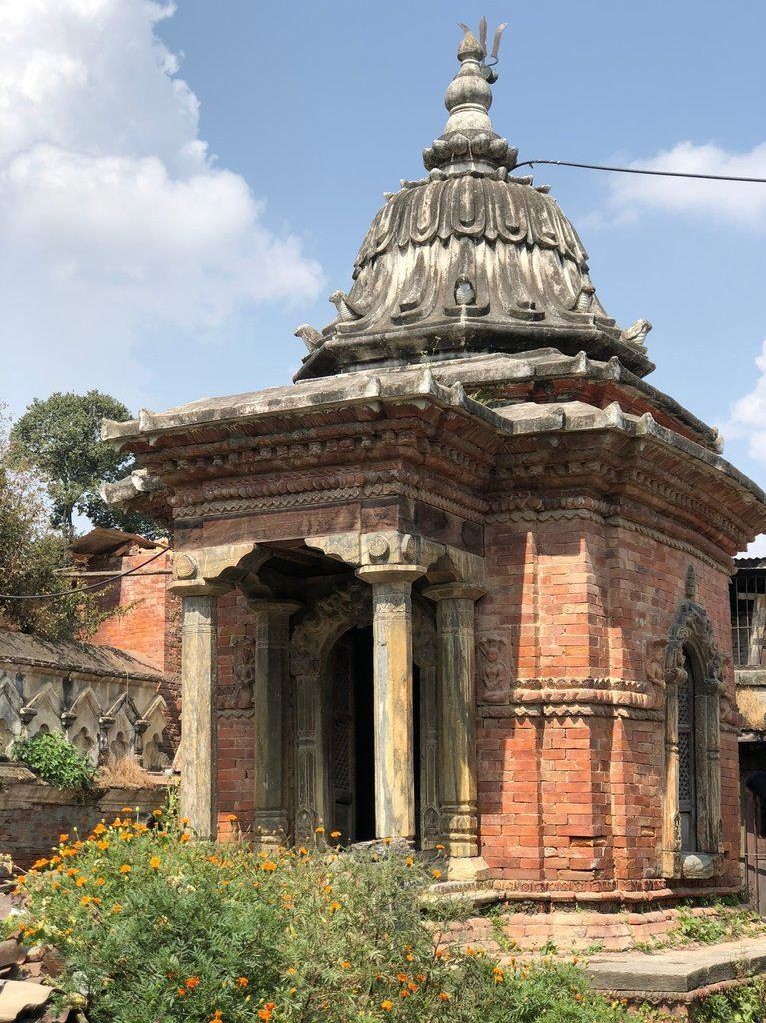 More Details about the movie
Looking for a Lady with Fangs and Moustache is directed by Rinpoche Khyentse Norbu who has won several accolades for his films in international film festivals. His first film was The Cup which won four awards at four international film festivals. His second film was Travellers and Magicians shot in Bhutan while the third was Vara shot in Srilanka.  His last film was Hema Hema – Sing me a Song while I wait also premiered in several film festivals and like his earlier films won accolades as well. Rinpoche is also a renowned Buddhist teacher and author and his films reflect the profound principles of Buddhism.
The Director of Photography of this film is Mark Lee Ping -bing, a renowned Taiwanese cinematographer who has over 20 awards and has over 90 films to his credit. He has won several awards in international film festivals as well. The film stars Tibetan actor and filmaker, Tsering Tashi Gyalithang as the protaganist . You can read more about the film on their website here.
I was invited to Nepal to explore the country and to be on the sets of the film where I got an opportunity to meet the Rinpoche Khyentse Norbu.