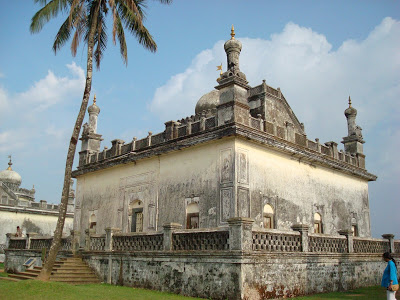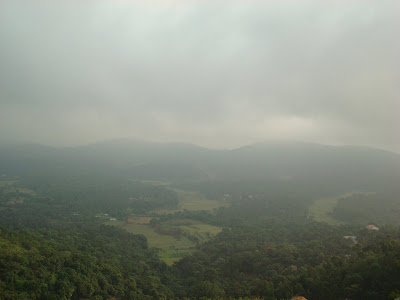 Our journey into Coorg's past continued as we went into estates and homestays, villages and towns. It is said that the history of Coorg was mainly deciphered through inscriptions . Several dynasties from the Gangas, Cholas, Hoysalas, Nayaks have left their stamp here.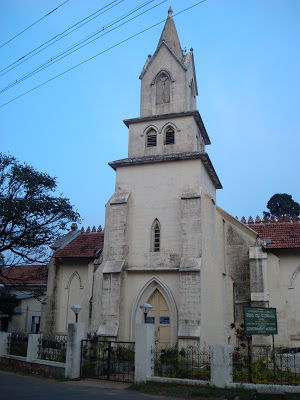 However it is the Haleri kings who have reigned over Coorg for about 250 years. A prince from Ikkeri founded the dynasty by defeating several chieftains and called himself Vira Raja and ruled from Haleri.Bitter battles have been fought by Hyder Ali and Tipu Sultan and the British to conquer Coorg during their era.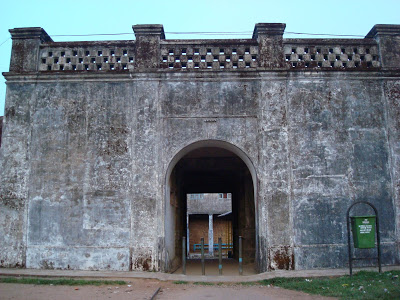 We were in Madikeri when we heard this story..A Haleri king was on a hunting expedition when he suddenly saw his wild dogs chased by a hare in a small hillock. He decided to build a fort there as he felt that there was a powerful energy in the region which made a meek hare courageous . A mud wall garrison was built here and the hamlet, which became the capital was named after the king. The king was Mudduraja , the grandson of Vira raja and the place was called Muddu Raja Keri or Muddurakayray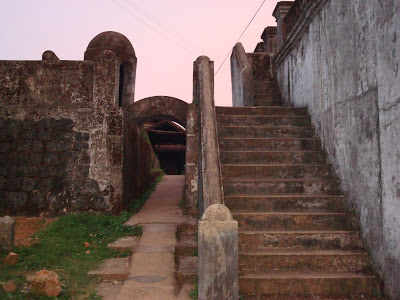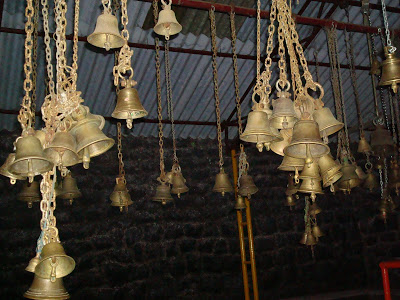 The fort was eventually rebuilt in granite by Tippu Sultan who named the site as Jaffarabad. It was recaptured by the Haleri ruler Doddaveer Rajendra in the 18th century and it later fell into the hands of the British who renamed it as Mercara . Today the fort houses a palace, a temple, a chapel, a prison and a museum where you can see hero stones or virakkals among other things.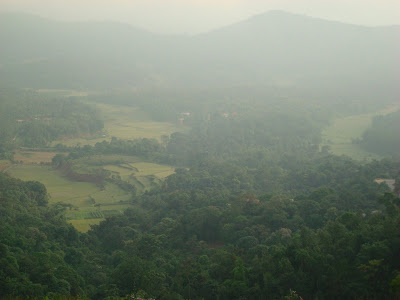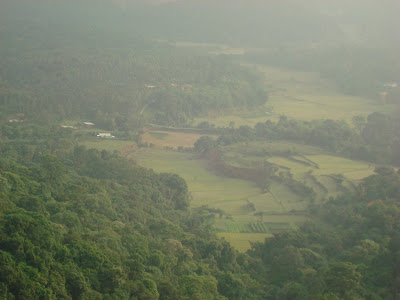 The sun was setting and a mist threatened to rob the sun of its last few moments of glory . We headed to Raja's Seat to watch the tussle. This popular tourist spot which boasts of scenic views was the seat of the royalty to admire nature and also throw probably to throw their enemies down the hill.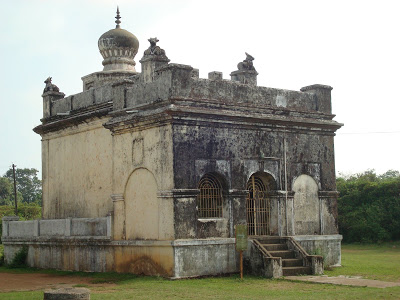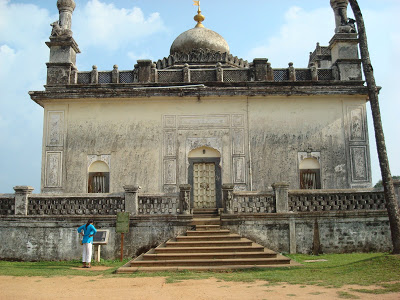 Further away from the city is Cuddige or the Raja's tombs, which are the samadhis of the kings Doddaveerarajendra and Lingarajendra. A solemn air hung around and it was deserted almost but for a few boys who were playing cricket. The tombs of the divans and army commanders were also placed here. The domes and the minarets at four corners mounted by carved bulls stand tall against the sky.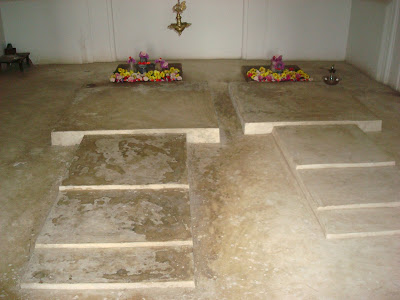 A visit to Madikeri is never complete without a visit to the.19th century Omkareshwar temple built by Lingarajendra II dedicated to Shiva. Built in the Indo Sarcenic style, it has elements of Gothic and Islamic architecture as well and it is said that there could have been a secret passage below that leads to the palace of the king.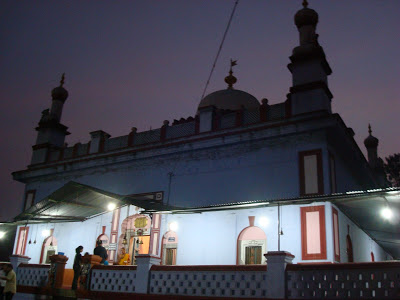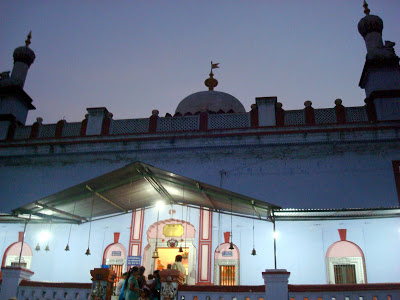 It was dark when we drove back from Madikeri to Kakkabe where we were staying. Our shopping bags were full of honey and coffee, cardamom and pepper .The smell of the spices stayed with us until we reached Kakkabe for dinner .