Moodabidri – A thousand pillar basadi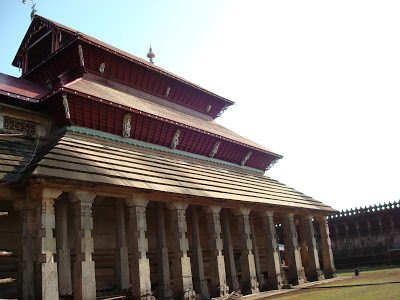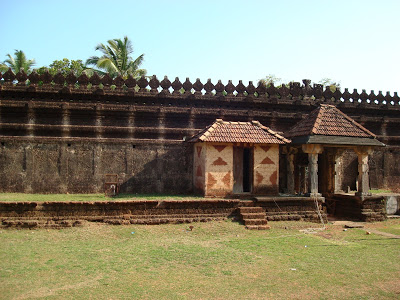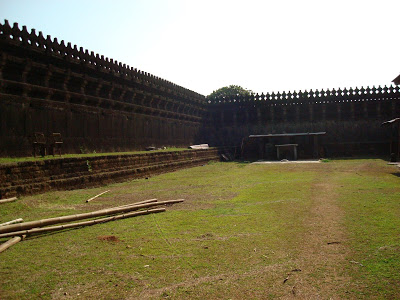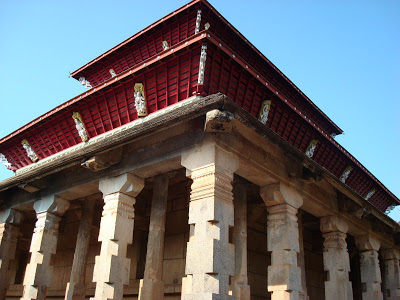 The road meanders through lush fields bordered by coconut and palm trees . The bamboo stalks greet you as a collage of green and blue meets the eye. The rivers give us company.A hanging bridge appears out of nowhere dangling precariously above the fields.One nondescript hamlet follows another. Occasionally a noisy town appears and then merges into a dusty village. There is nothing unusual about this journey, except that it is steeped in heritage.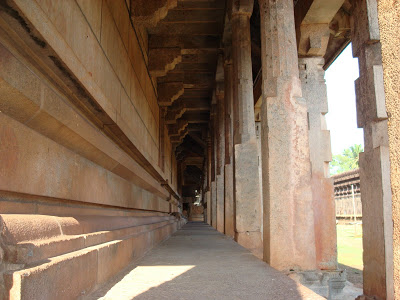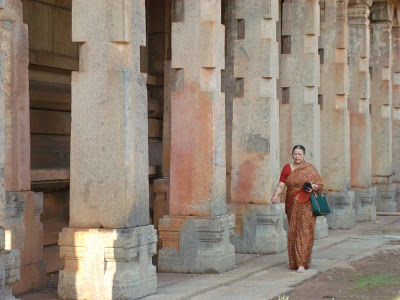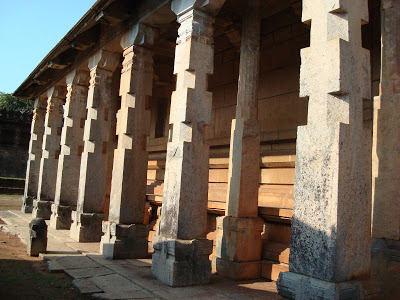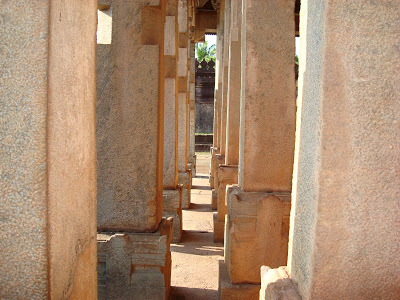 We are driving down from Mangalore towards Sringeri . Flanked by the western ghats this picturesque road takes you on a pilgrimage . A confluence of the spiritual and the historic, this region is dotted with temples and basadis that speak of various rulers , their spiritual beliefs and the art and architecture they left behind for posterity .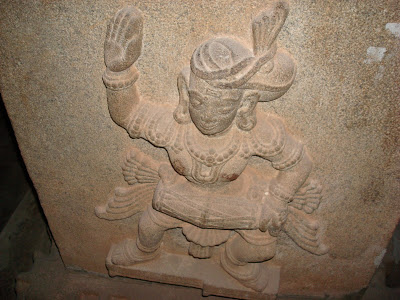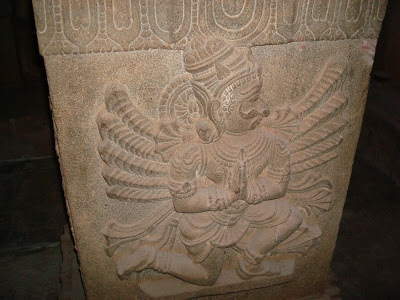 A 40 minute drive from Mangalore takes us to Moodabidri , the Jain Kashi of the South as its called. The noon sun was at its best and the town seemed to be engrossed in a deep slumber. A seat of Jain culture and architecture, this town has been the seat of several dynasties that promoted Jainism for more than 500 years. A strong testimony to this lies in the Basadis or Jain temples which were built here and Moodabadri alone boasts of 18 of them. We wanted to see at least one of them and we decided on a 700 year old Basadi .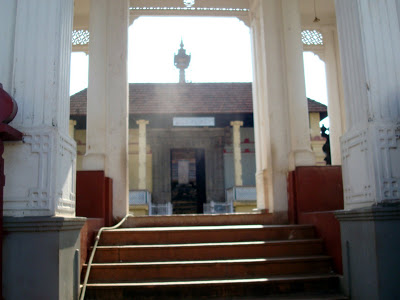 A detour from the main highway leads us to Tribhuvana Tilaka Chudamani basadi or the crest jewel of the three worlds. It is indeed a jewel of architectural splendor and genius.. The locals and the tourist books refer to it as the thousand pillar temple or the Savira Kambada Basadi. There is no records here , but we heard that it was built at the instance of local chieftain , Devaraya Wodeyar in the 15th century, the basadi houses a tall bronze image of Lord Chandranatha Swami, the 8th Tirthankara . The thousand pillar basadi is a three storey symmetric structure and looks like poetry carved in granite .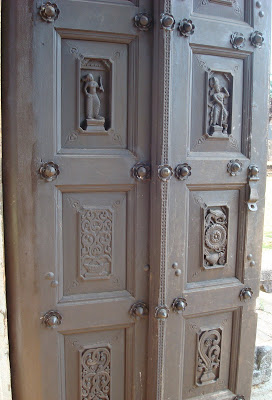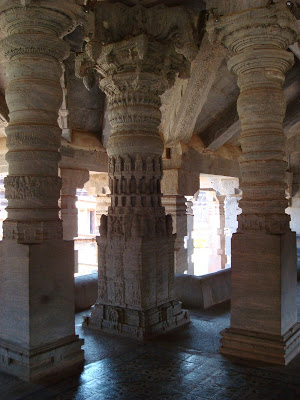 A huge wooden carved door opens to a fifty five feet tall single pillar called called the Manasthamba that greets us right at the entrance . A couple of ladders are perched here and there.We realize some restoration work has been in progress. There was a deep silence and not a soul was around. I was talking to my mother in Tamil when someone from behind asked me in the same language if I wanted a guide. I swirled around in surprise to find Chandra, a local who was once working as a waiter in Chennai. He took over from there and gave me a glimpse into the heritage of Moodabidri and the traditions of Jainism .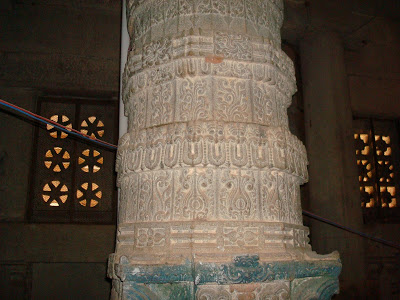 The first thing I learnt that the name Moodabidri was derived from the bamboo that was grown in these parts. Chandra told us that Bidiru meant bamboo and Moodu meant east . For the travellers from west, this thicket of bamboo was called Moodabidri . It had royal patronage as it was the capital of the Chowter dynasty who ruled over Tulunadu for over 70 years. They patronized Jainism and even today a 900 palace with beautifully engraved pillars and ornate ceilings stands as a testimony to their reign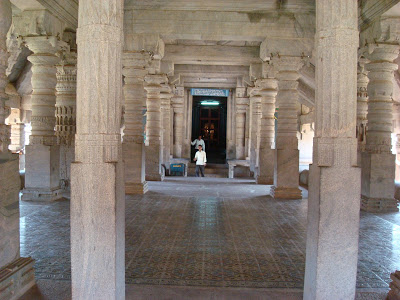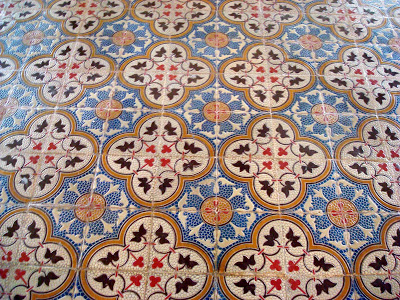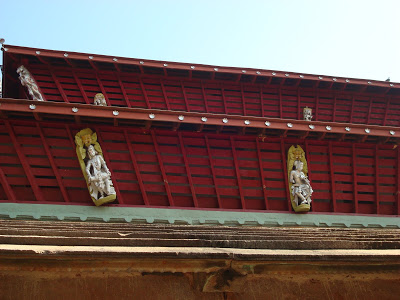 As we enter the portals of the basadi it opens into a large ornate hall with a beautiful flooring and carved pillars . Chandra points out that the flooring is about 600 years old and it looks like it has been restored recently.The three storey structure which was patronized by the king was supported by the wealthy merchants and town councilors and still today stands as an epitome of a town's homage to Jainism .The monolithic Manasthambha built by Queen Nagala Devi, queen of Bhairava Raja installed at a later date is about fifty five feet feet high.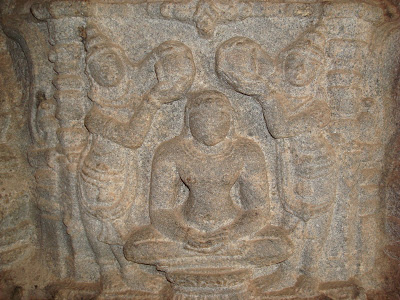 We walk around the basadi and see more beautiful sculptures gazing at us from various angles. There are seven mandapas supported by several pillars , all symmetrical. Chandra points out that no two pillar is actually the same .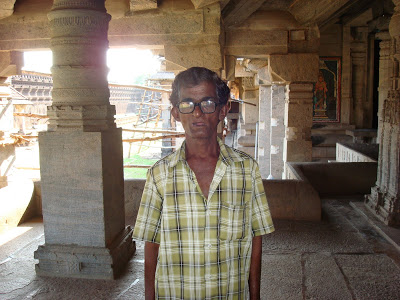 Each mandapa is supported by a multitude of pillars which have their own unique designs carved in granite .Elaborately carved figures of chauri-bearers, drummers jostle for space with elephants , giraffes , dragon and yalis or tigers . Chandra told us that this is an indication of the trade and relationship between the Jain merchants and foreign countries.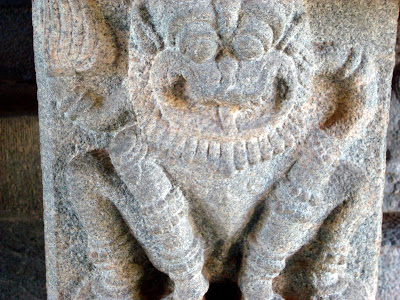 The sloping red roof with carved posts in copper and granite with wooden bars create a stark picture against the bright blue sky . Heads of snakes stand out at every corner .. The lawns are littered with the belongings of the laborers who have taken a lunch break. Chandra takes us inside to see the bronze idol of the deity and a moment lapses in just awe and wonder.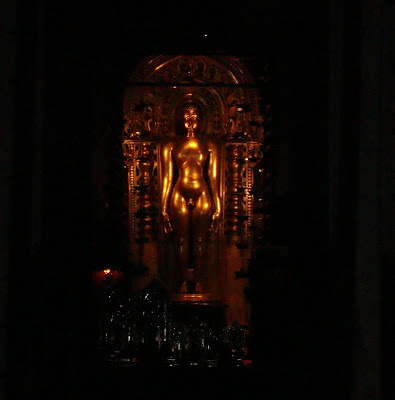 We sit down on the grass as the sun softens its stance .there are no tourists or pilgrims, just us, Chandra and a few laborers . The shrill cry of the birds interrupt our reverie. Chandra plays the perfect tourist guide. He says there is more to see in Moodabidri, the ancient monastery, one of the oldest basadis , the 12th century Guru basadi, the Gowri temple, ..We wanted to linger, but our destination was elsewhere. We promised Chandra that we would be back . We have a tryst with ancient Jainism.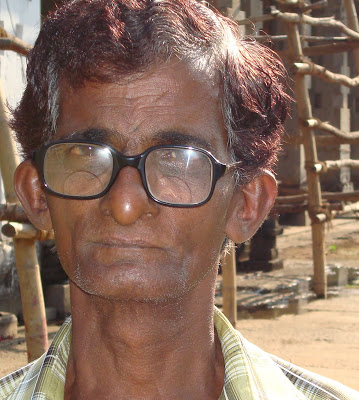 Getting there
Moodabadri is about 37 kms from Mangalore and it is ideal to go on a day trip by road Buses ply on this route as well. The main tourist attractions are the Guru basadi, thousand pillar basadi, Chowta palace and the Jain monastery . In most places, you would need to pay some money for photography, though there are not any official boards announcing the same. There are no official guides as well, but locals like Chandra are a plenty and most of the time., the information is quite raw, but interesting.