Skywatch Friday – Manimuthar Dam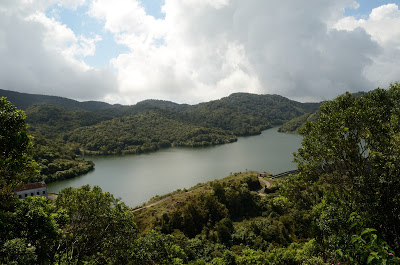 One of my childhood haunts, (although I must confess that I must have barely been here not more than a couple of times ) is the Manimuthar Dam on the river Manimuthar, a tributary of the Tambiraparani. Its located a stone's throw from my village, Kalladaikurichi  where the river ultimately joins the Tambiraparani . A journey uphill takes you into the Western  Ghats alond the KMTR- Kallakadu Mudanthurai Tiger Reserve.
To see lovely skies around the world, visit Skywatch .