Skywatch – Happy New Year
In India, several communities celebrate new year today – the Tamilians, the Bengalis, the Assamese, the Punjabis among others. And tomorrow it will be Visu, celebrated by Malayalees and Mangaloreans among others. Greetings to all . This Friday, we visit an ancient sea side fort – Vattakottai – heart of Naanjil Naadu, near Kanyakumari , built in the 18th century . A view of the sea from the fort..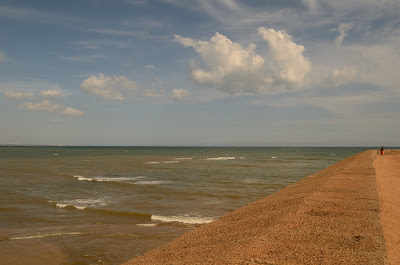 To see more beautiful skies around the world, visit Skywatch. 
If you like my photographs and posts and would like to know more, do join me on my Facebook page and travel with me.