Go green !  Nothing screams Irish than their celebration of their favourite day. A photo feature of the St Patricks Day Parade Dublin !
Ireland is special and I am not just referring to the country and its absolutely stunning locations. It is the people who define everything "Irish" to me – their sense of humour, their spirit of having fun and wearing their Irishness on their sleeves.   I was mesmerised when I went there for the first time but it was my experience of the St Patricks Day Parade Dublin last year that  made me fall in love with the country.
I was lucky to be part of St Patricks Day Parade Dublin last year, perhaps it was due to the Luck of the Irish. There was a handsome man in green goofing around and posing with all of us, dressed as St Patrick, the patron saint of Ireland. St Patricks Day is actually celebrated on his death anniversary on March 17 and it is the commemoration of the arrival of  Christianity in Ireland.
Walking around Parnell Square, I saw people dressed in green with outlandish costumes. Each one competed with the other to look crazy and quirky. Laughter filled the air. Everyone was in weird headgear and I could not resist one too . So I picked up some shamrock and I pottered around the town with Mad Hatter, soaking in the atmosphere.
The St Patricks Day Parade Dublin was going to start any moment and I got a chance to go behind the scenes. Themes varied from environment to technology, animals to plants and even the most serious topic was presented in a typical Irish style, laced with humour. The tradition of having a St Patricks Day Parade  Dublin , am told was over a century old.
Soon millions of people thronged the streets  People were standing on statues, some perched on trees, on rooftops and balconies . Soon the parade began and I found myself with other media and travel bloggers as the only one representing India standing in an open double decker bus waving out to people. The pageants crossed us, each one more colourful than the ever. There were bands playing loud music
I could not explain how overwhelmed I was. This was not my first trip to Ireland but it was indeed special as I could try to be "Irish" for a day and participate in the bonhomie and of course, guzzle beer to my heart's content. After all, that is how you are supposed to celebrate St Patrick's day.
Here is a photo essay on the people, the pageants and the parade itself on St Patrick's Day.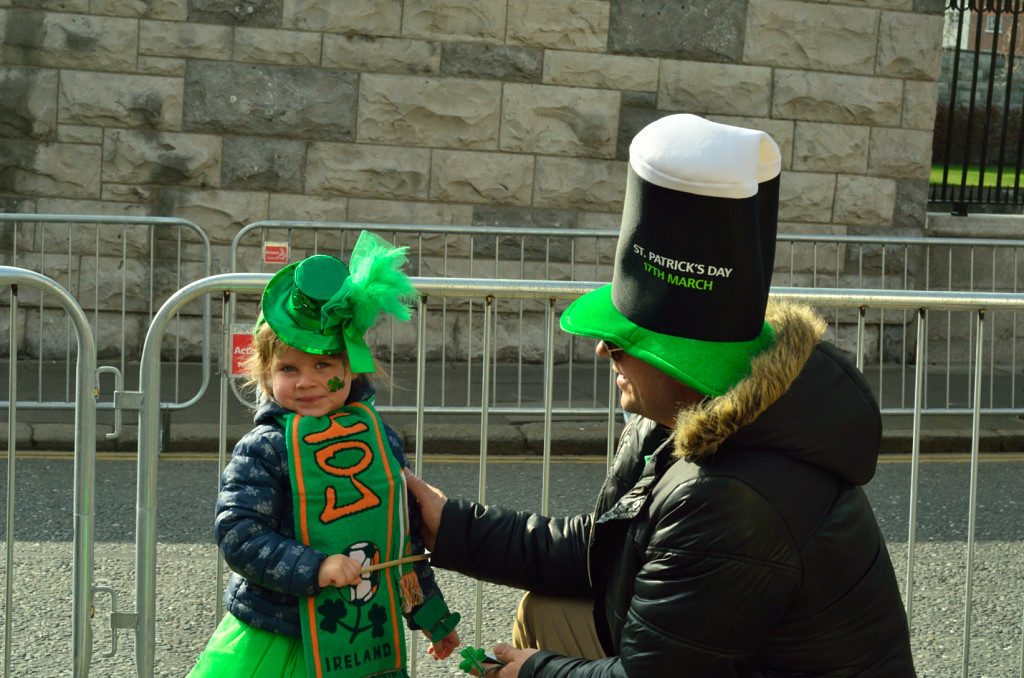 Say hello to the girl in green and the men who were flexing their muscles.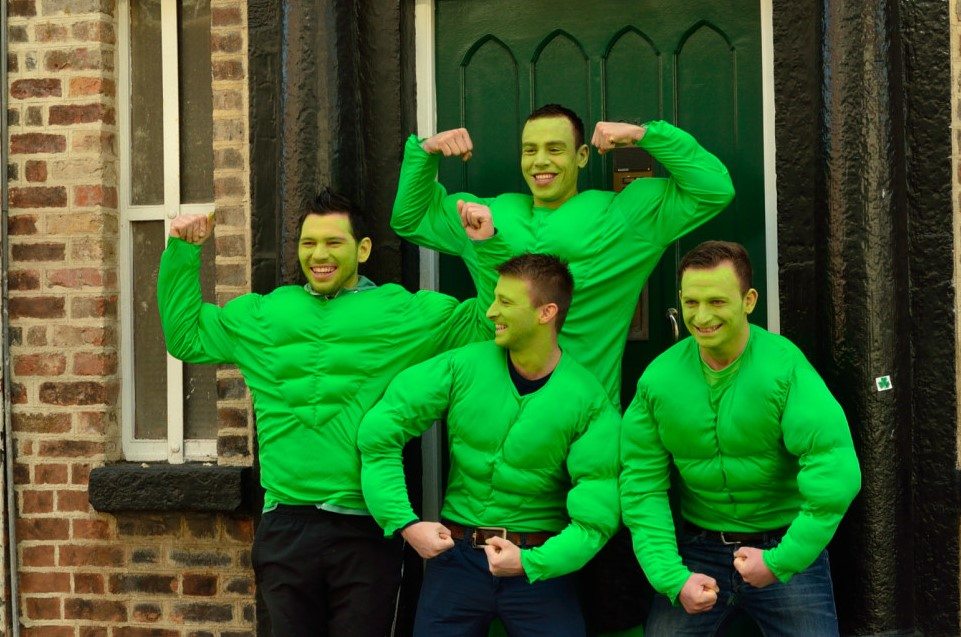 St Patrick turned up with his friends, one of them is the Mad Hatter.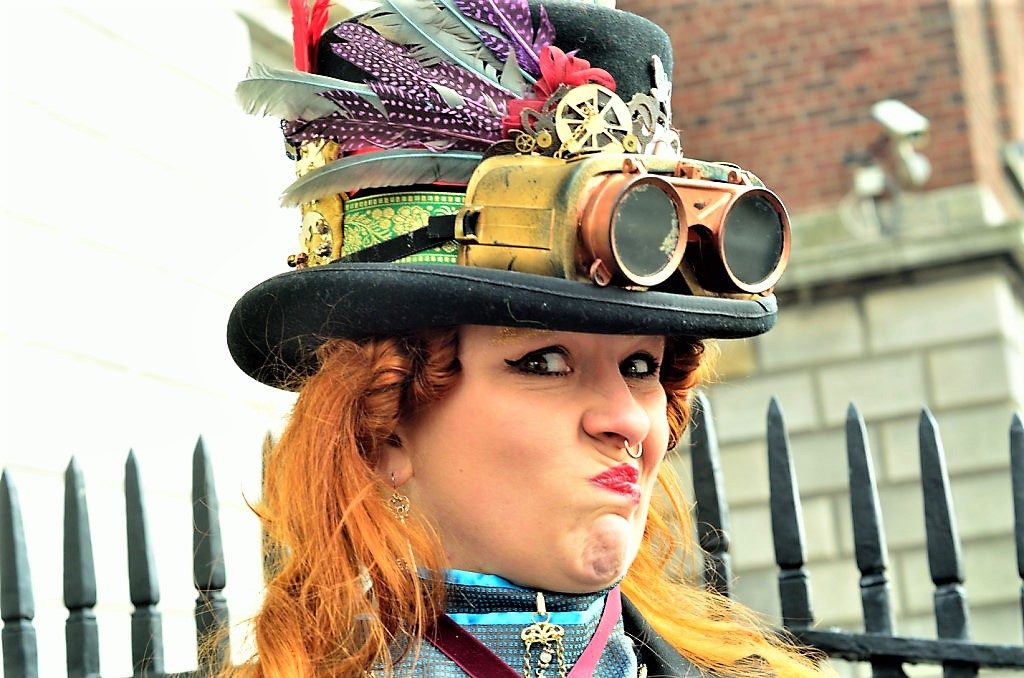 There is a sea of green everywhere as we walked around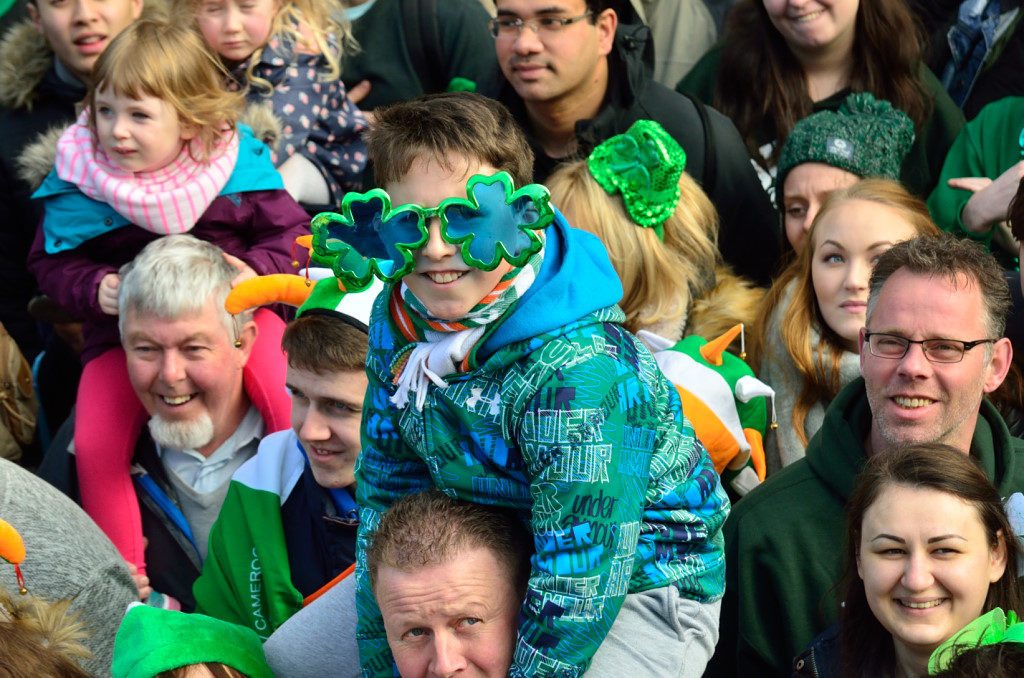 I got a chance to go behind the scenes before the parade began and here are some scenes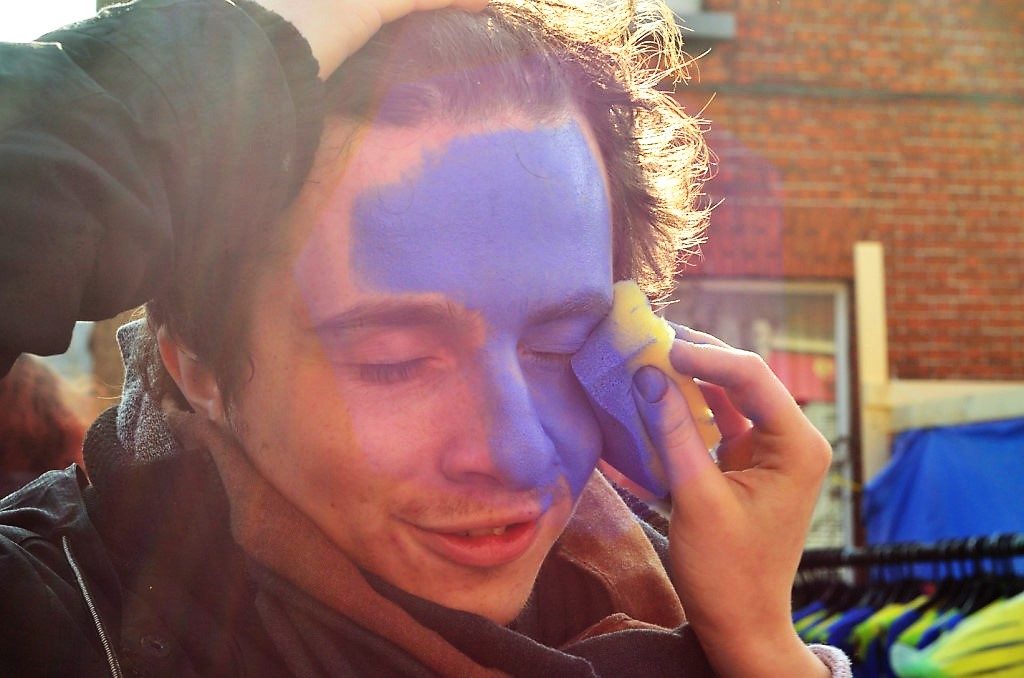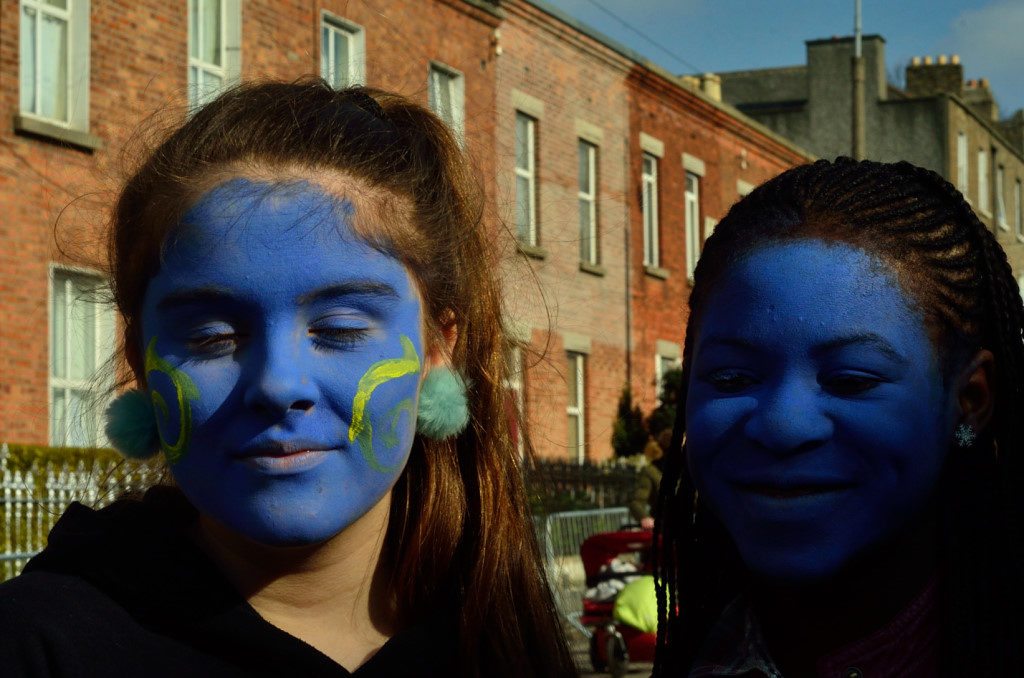 And there were props everywhere while people were posing for us
And finally the parade began as we saw several pageants and people around.
I personally loved the dancers , most of them in outlandish costumes
While everyone adored the pink elephant, my favourite was this guy
The pageant ended on this note but the celebration had just begun.
I was invited to the St Patricks Day Parade Dublin by Tourism Ireland. If you are looking for things to do in Dublin, then please read this post on the top  25 things to do in Dublin.