The Tamil Quarters – A walk through the quaint Heritage town of Pondicherry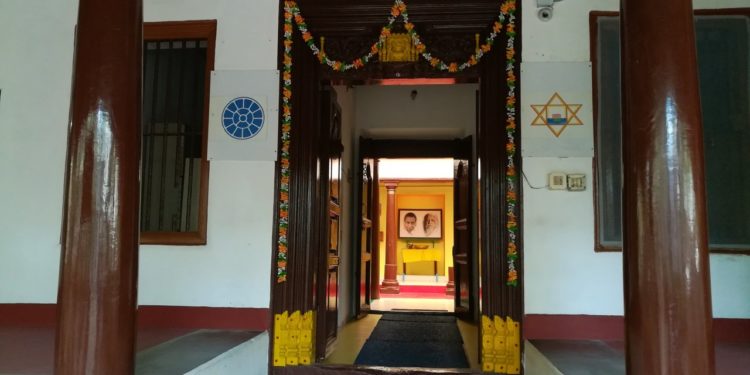 There is a Pondicherry beyond French India, beyond the crepes and the colonial flavour, beyond the beautiful villas, the beaches and the gardens. And that is the old Tamil town, which is now a Pondicherry Heritage Town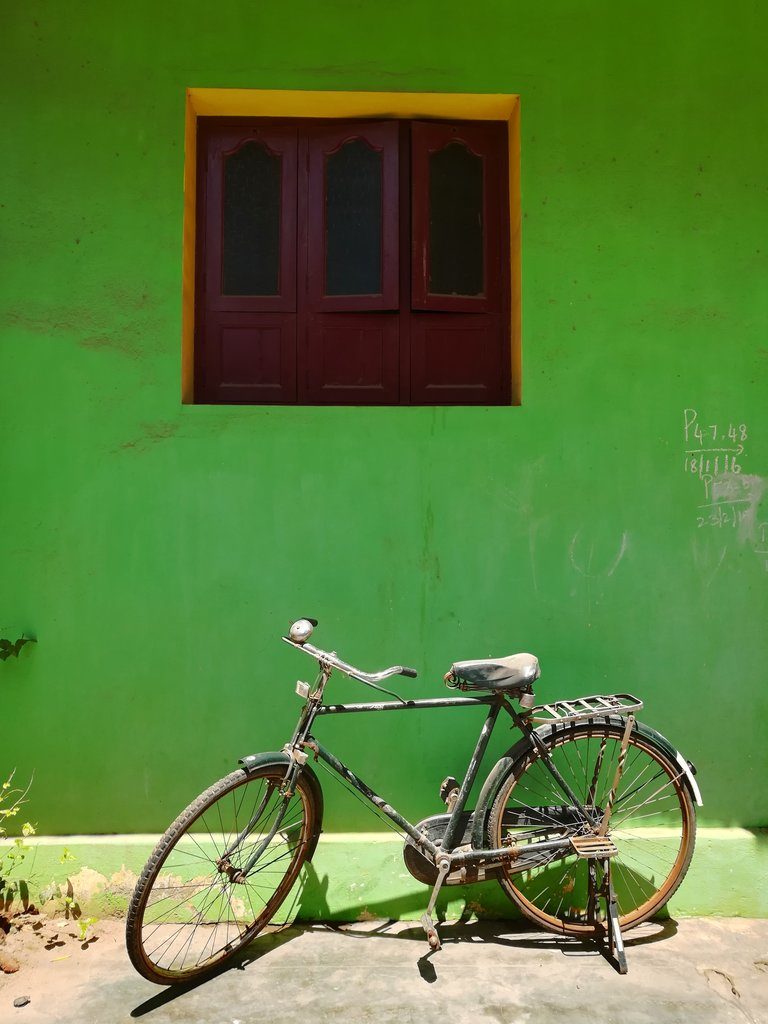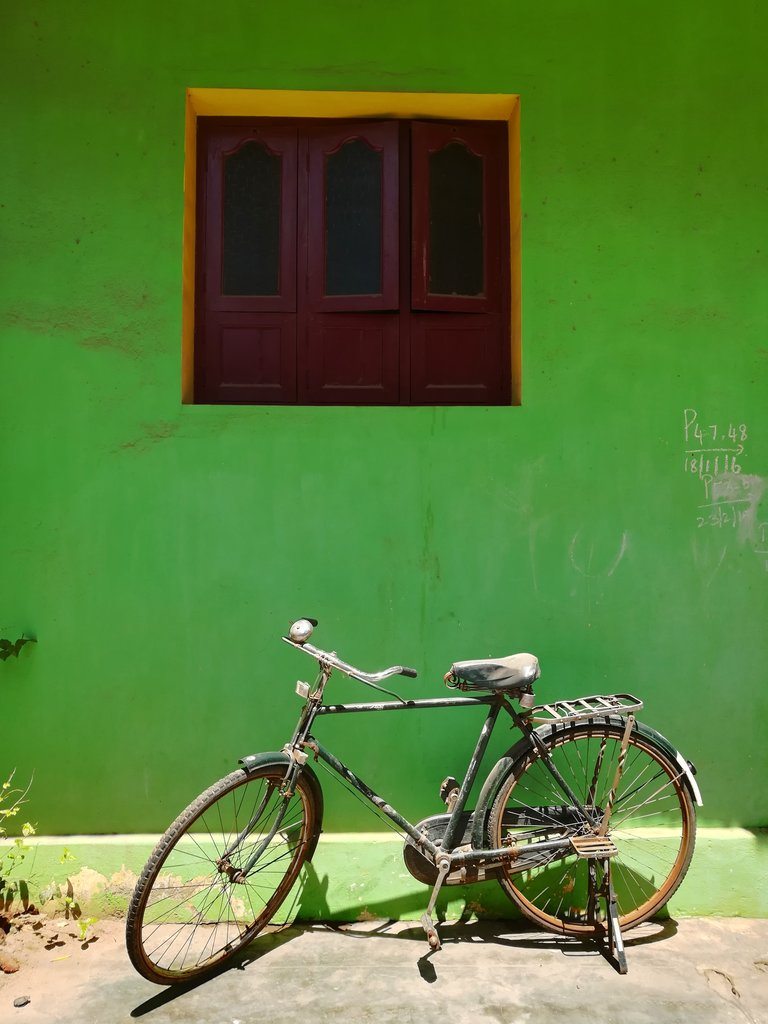 You can discover a different town that lies in the old streets, in markets and temples and it is referred to as Pondicherry Heritage Town
There are two towns in Pondicherry –  French and Indian or Tamil and a canal divides them.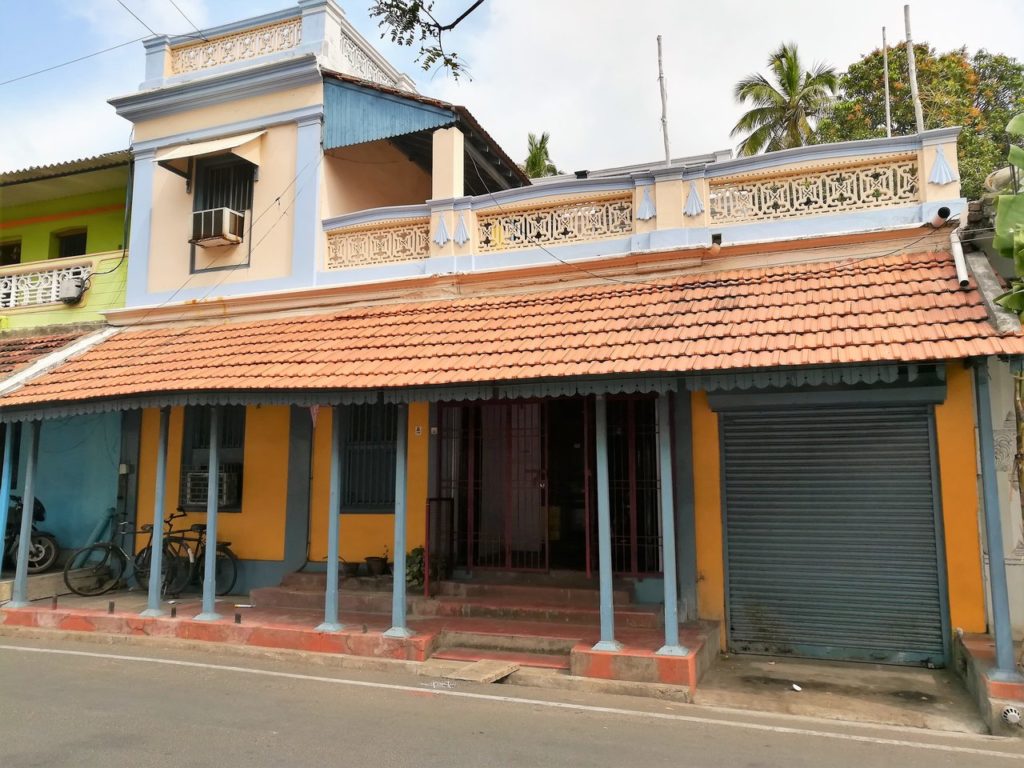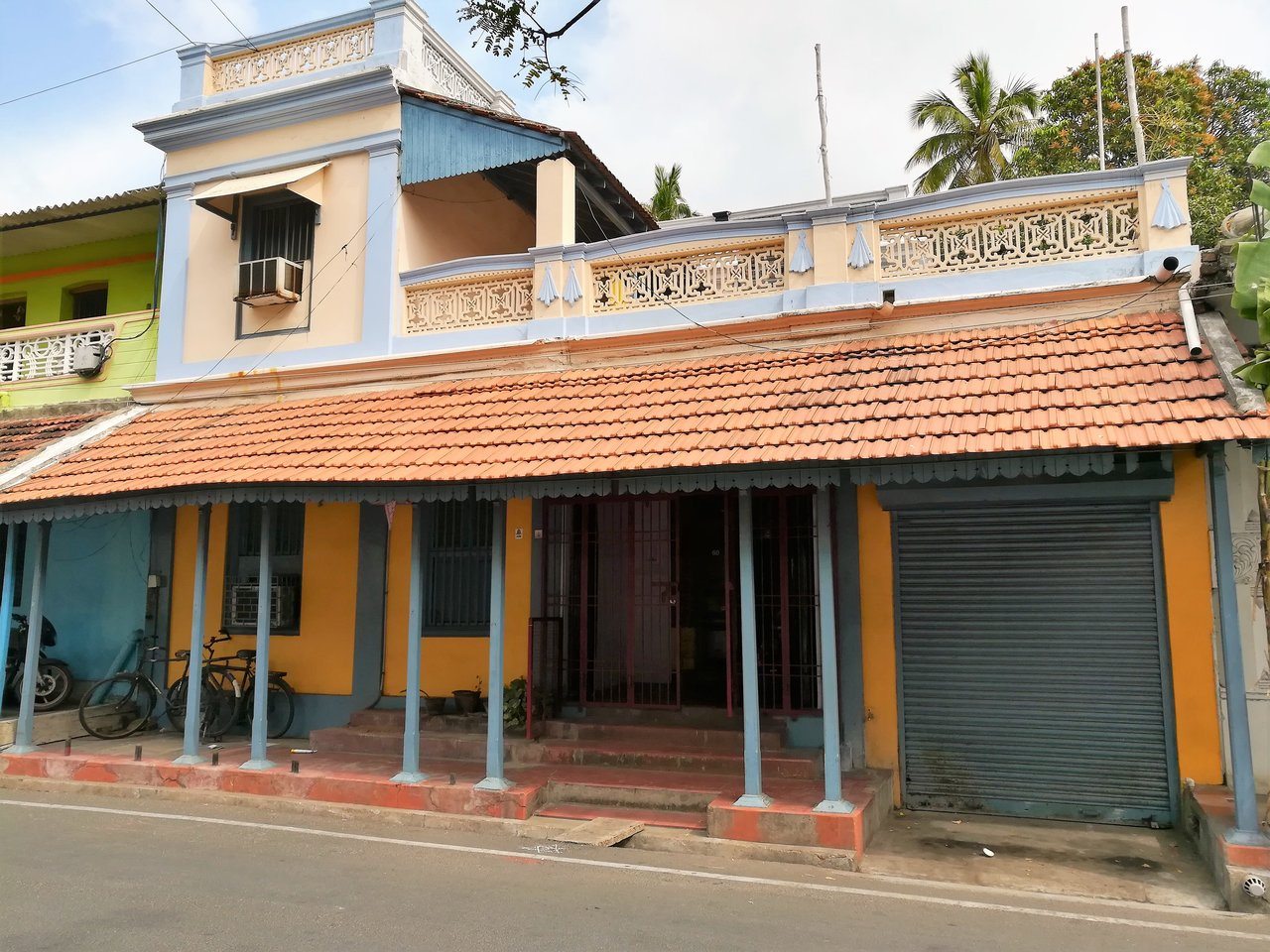 I spent one lazy afternoon with my Honor 6X phone in hand , walking through these streets of Pondicherry Heritage Town. I crossed the park and the canal and I found myself in a sleepy streets where old beautiful houses sprout out of leafy environments .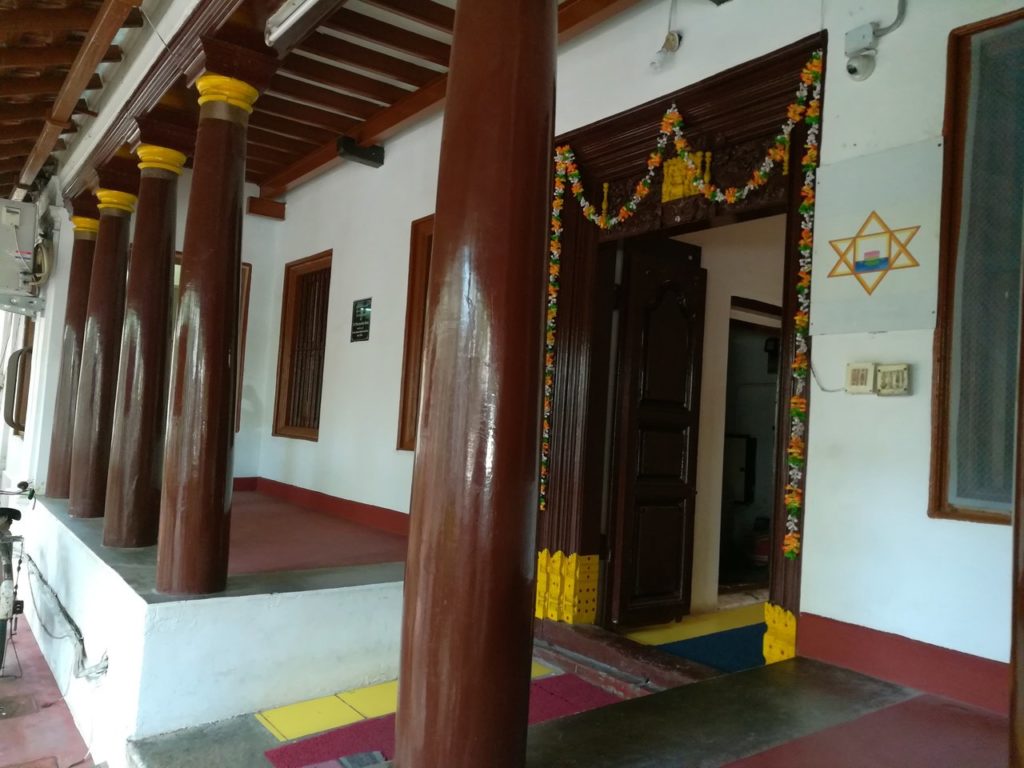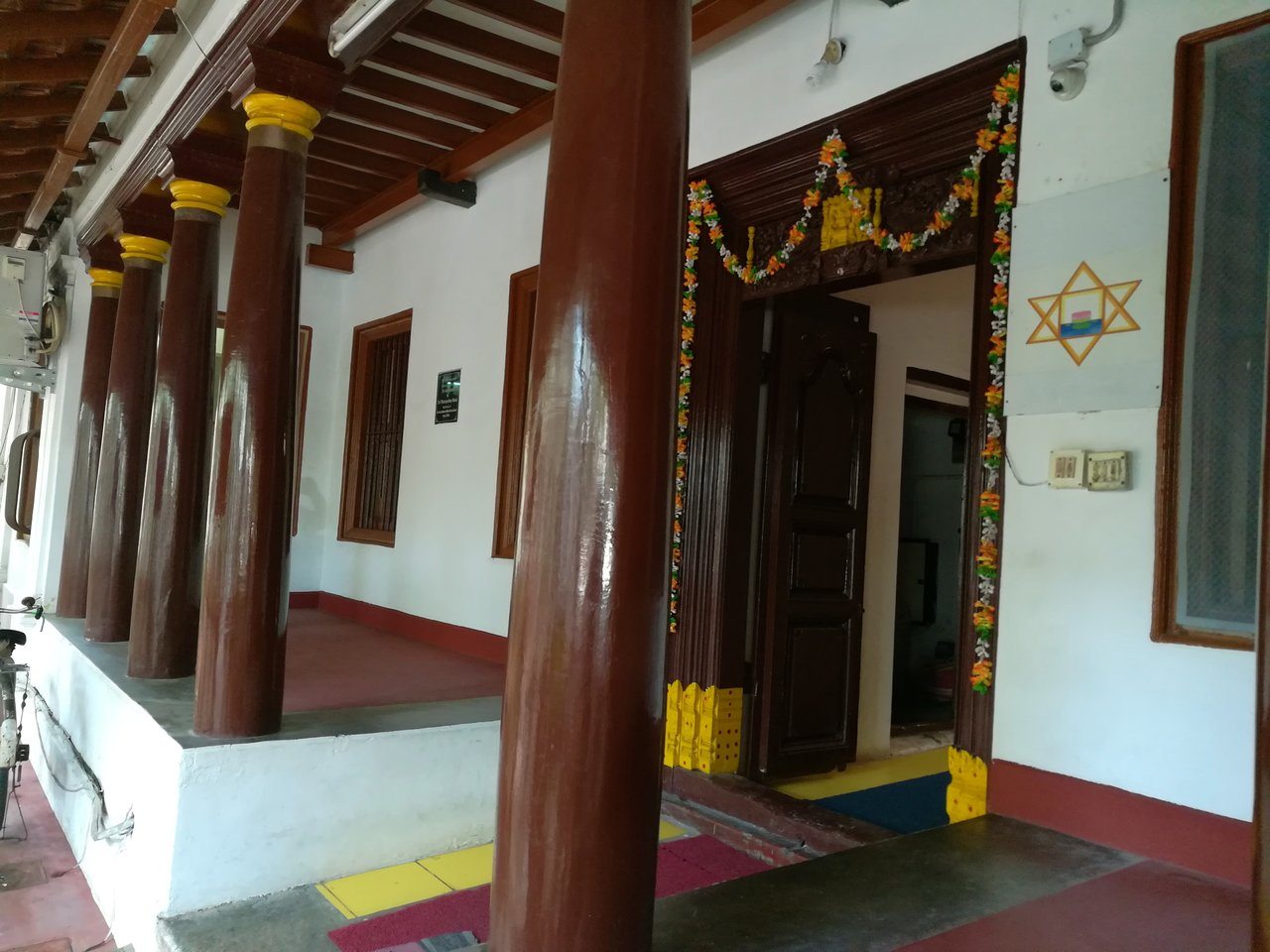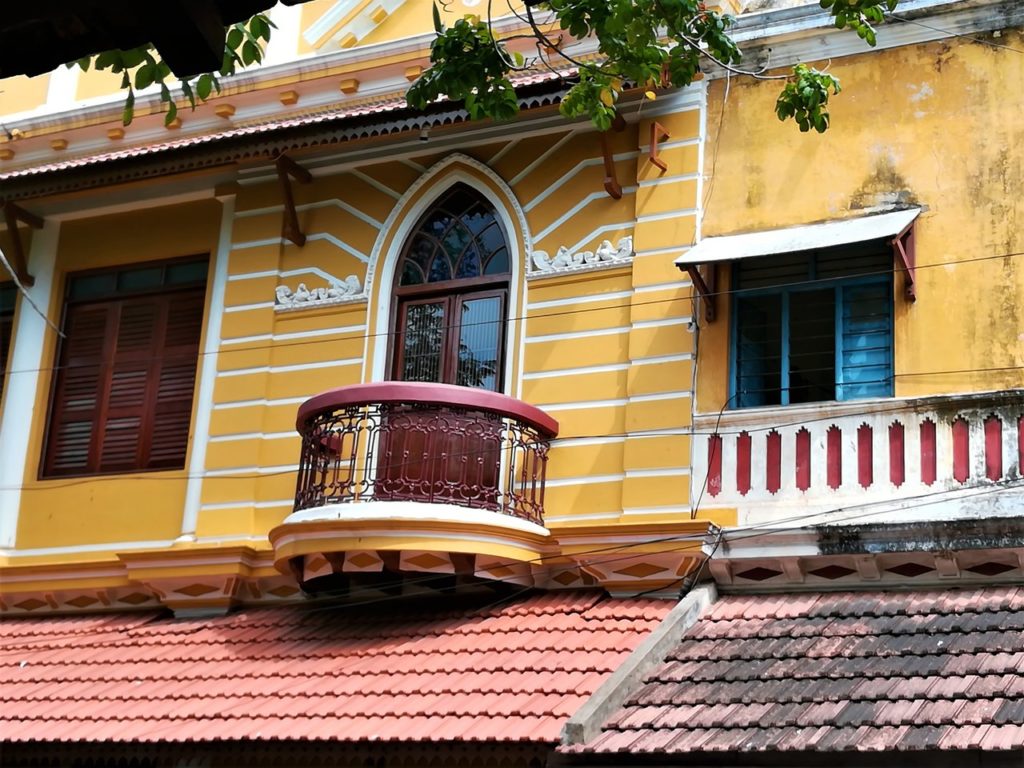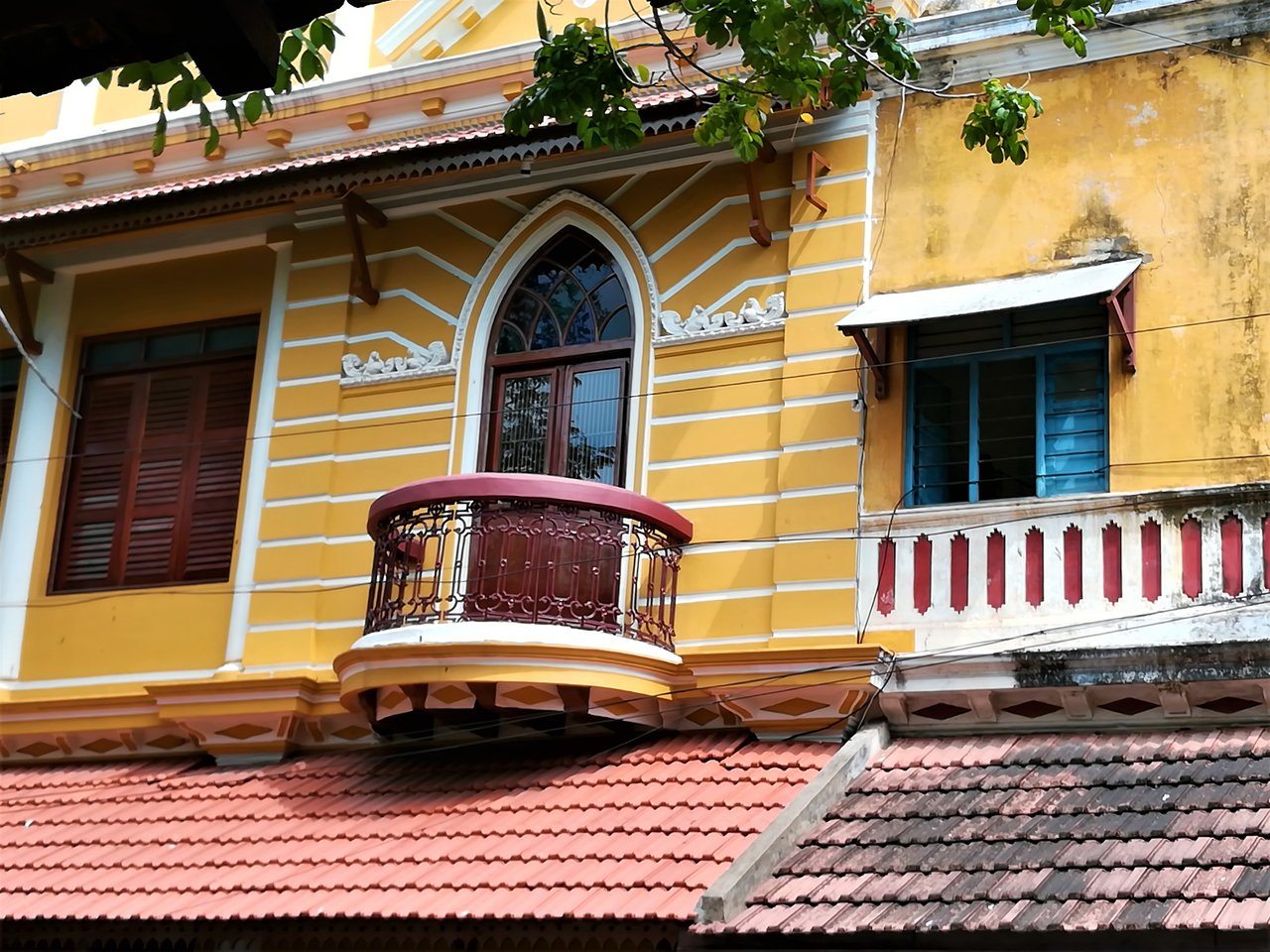 They are a handful of streets that go by the names of Vysial,  Chetty, Perumal, SivanKoil among others that form The Pondicherry Heritage Town and each of them has a cultural connection to the town. As I walked around these streets, it felt like as if time had stood still. There is a distinct difference in architecture .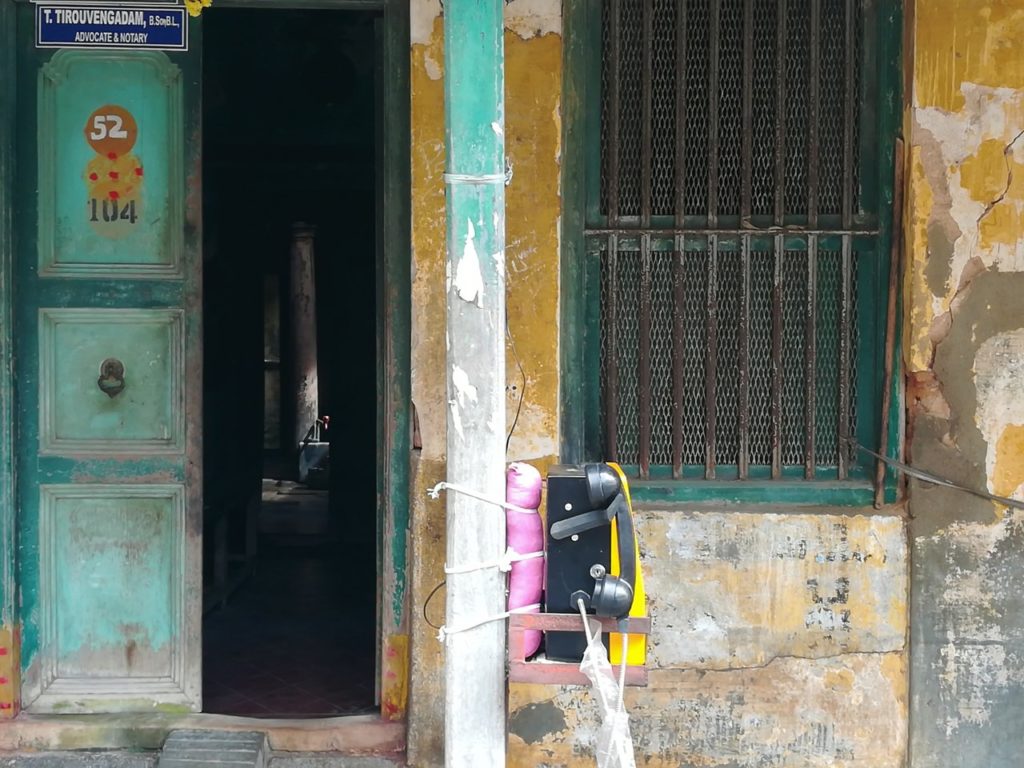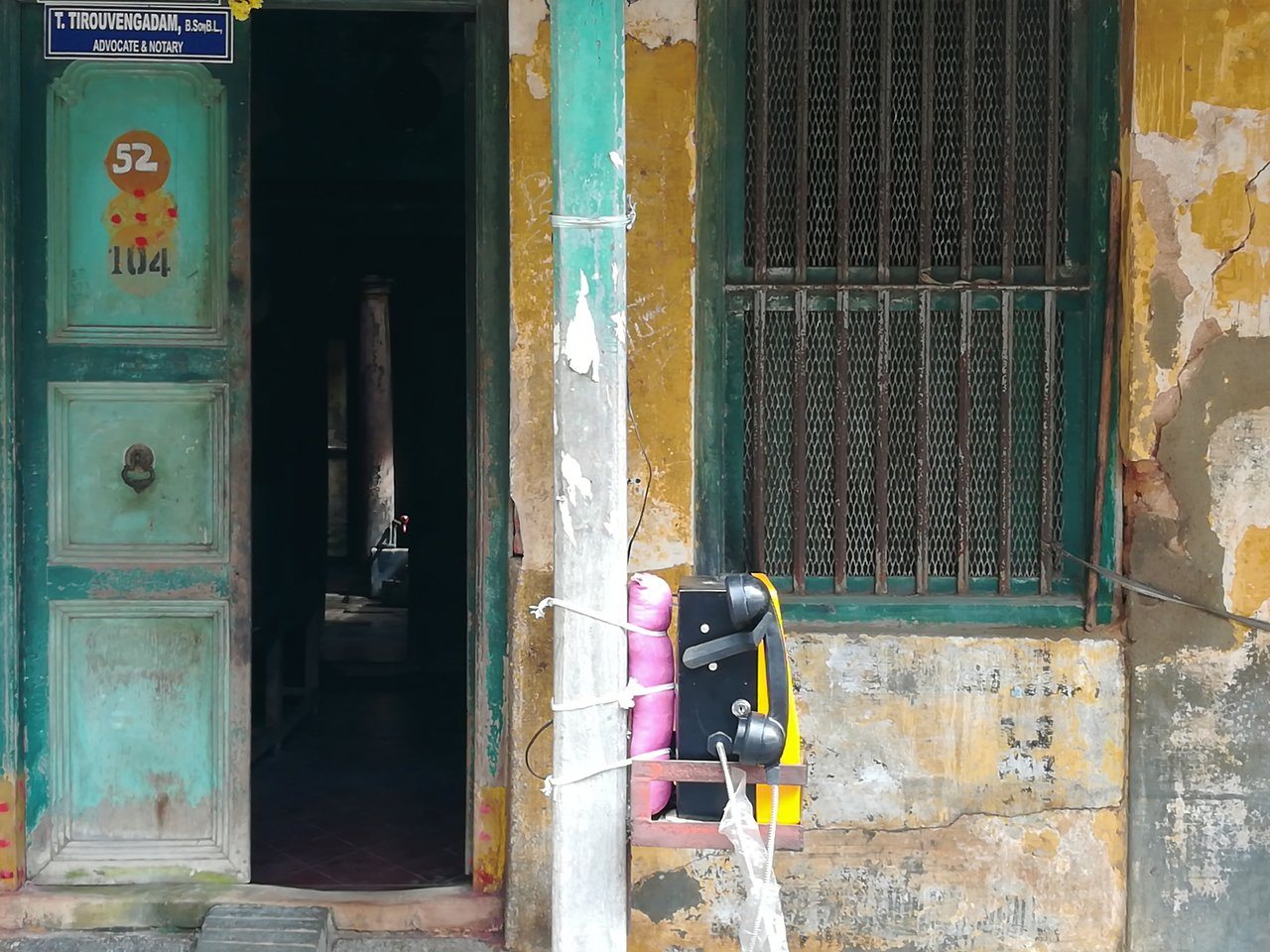 The Tamil quarters is part of Pondicherry Heritage town and it came up around the temples and even know they are named after them like Sivan Koil Street or Kamatchi Amman Street. Even Perumal Street has a temple in it.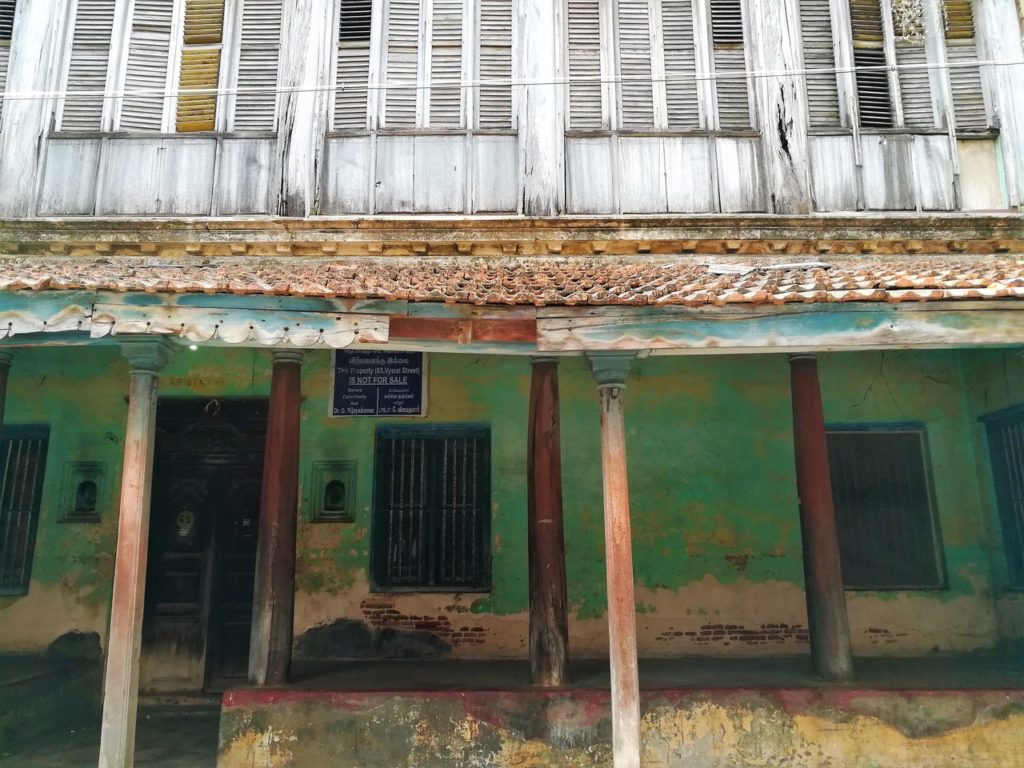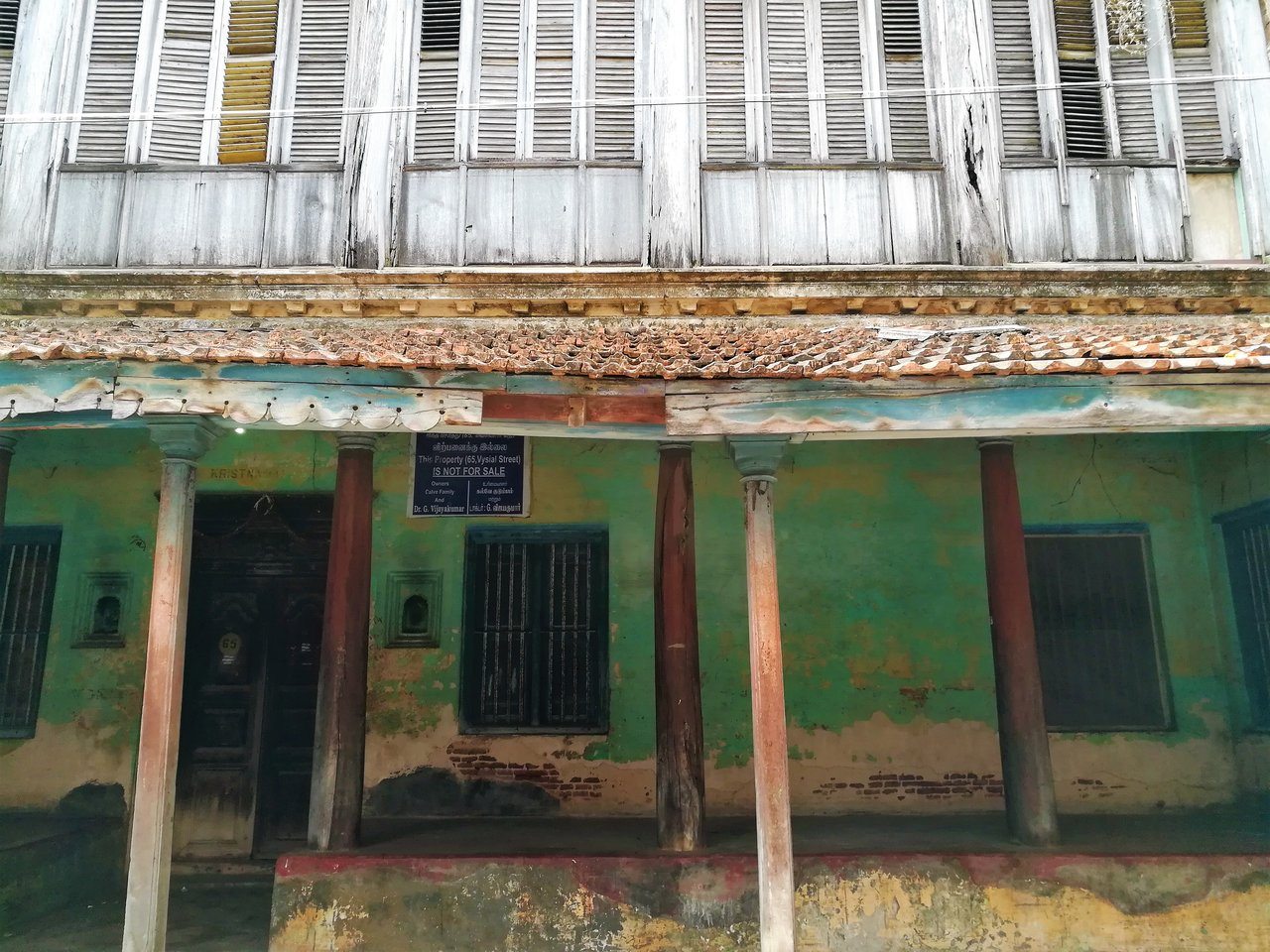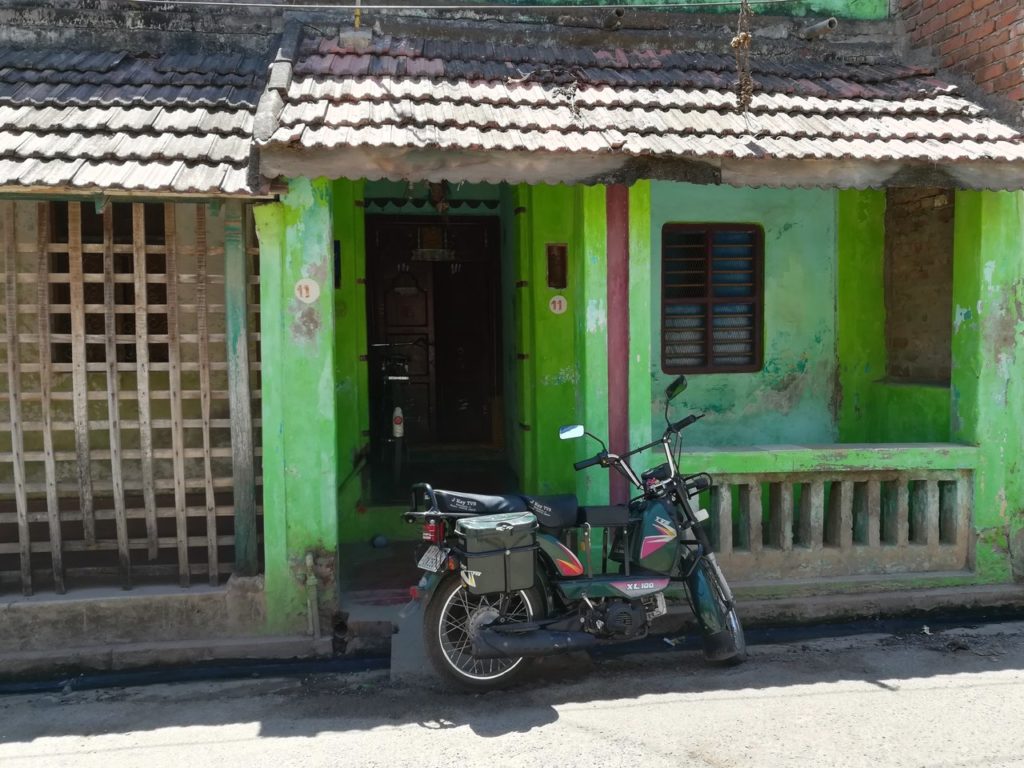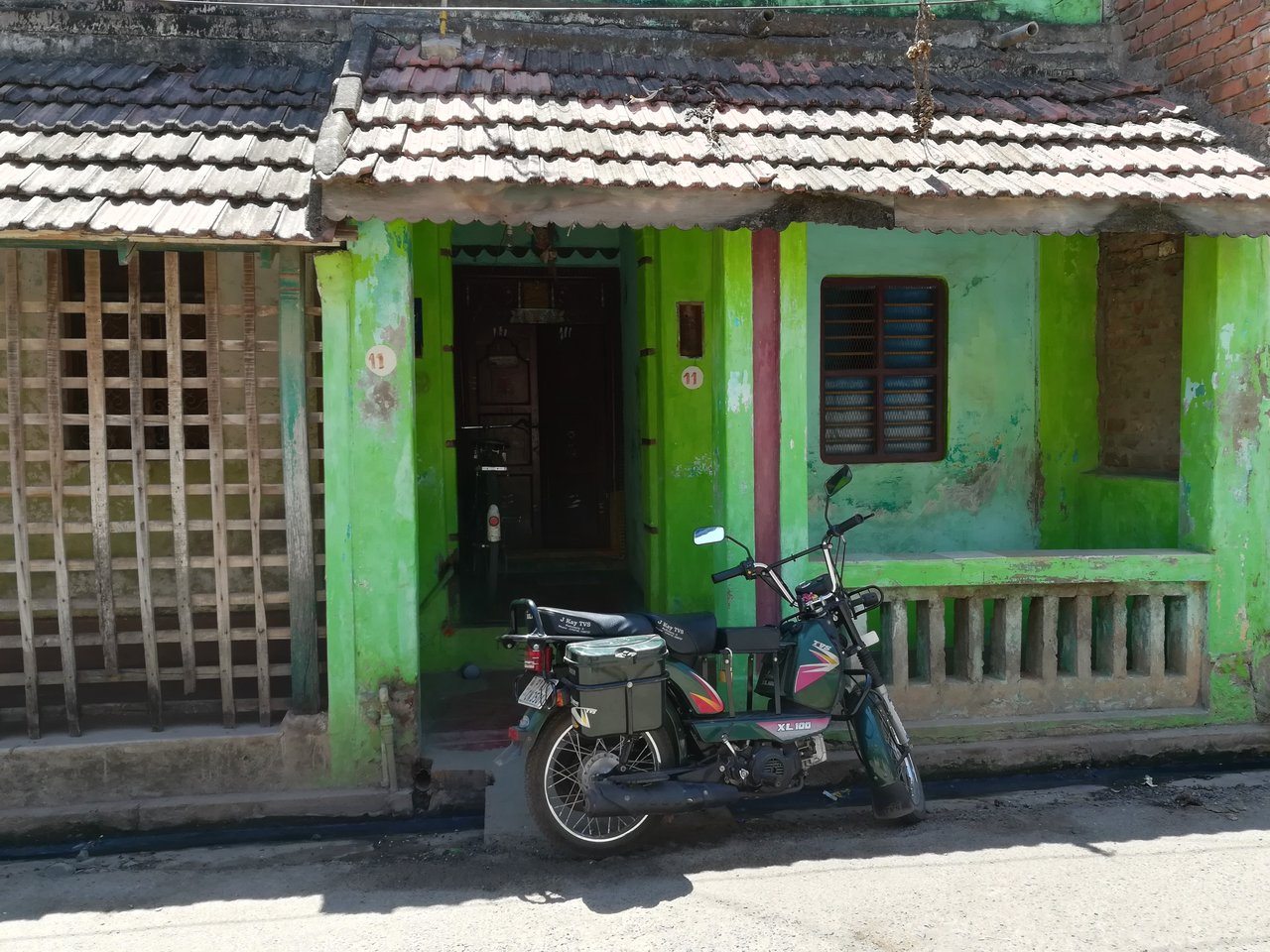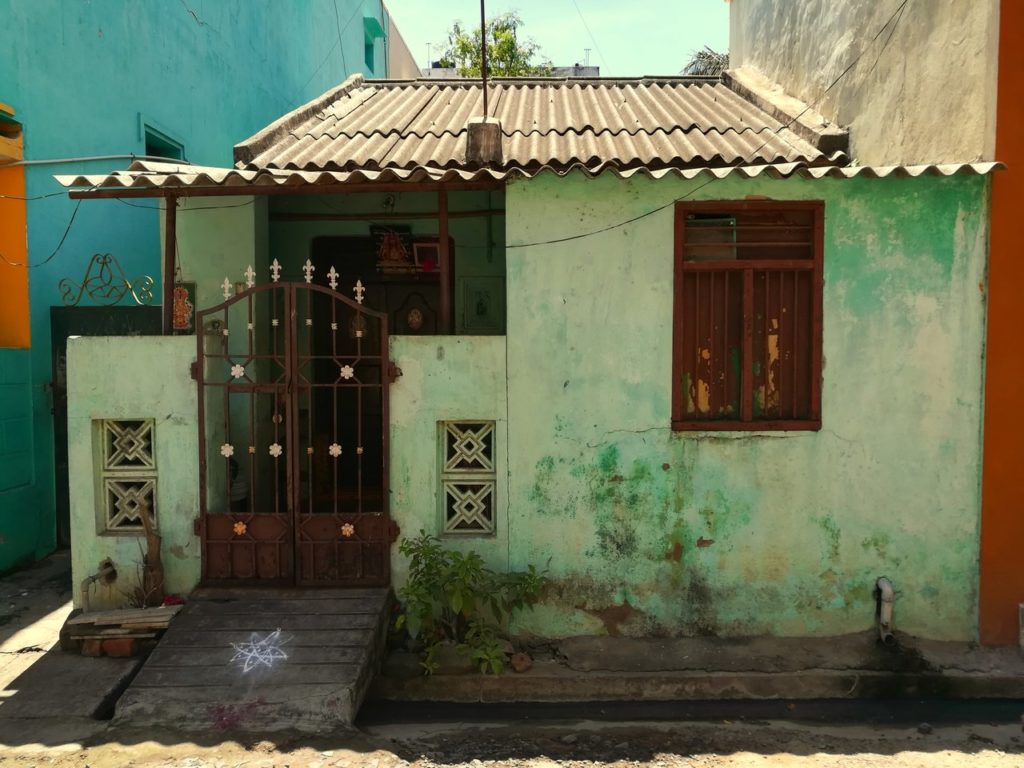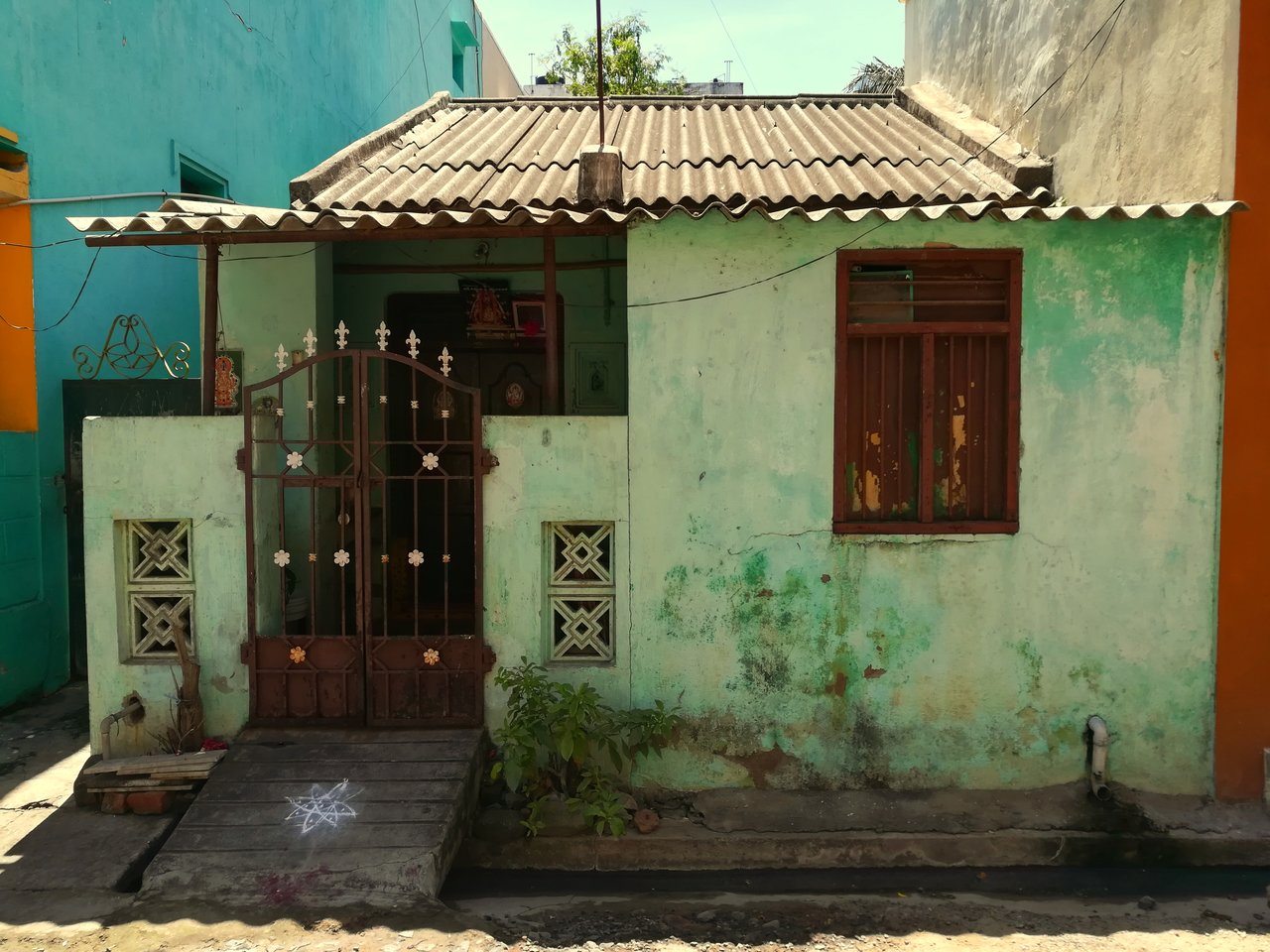 The houses built next to each other faced each other as well and the streets were referred to as " talking streets" as there was an intimate feel to the streets.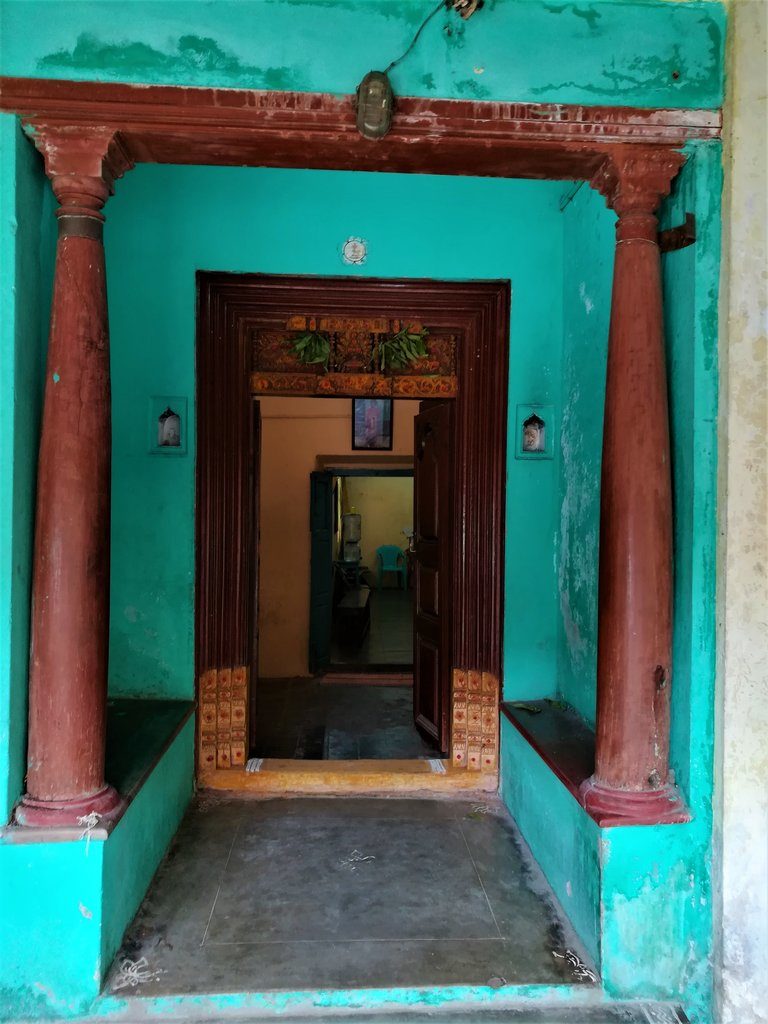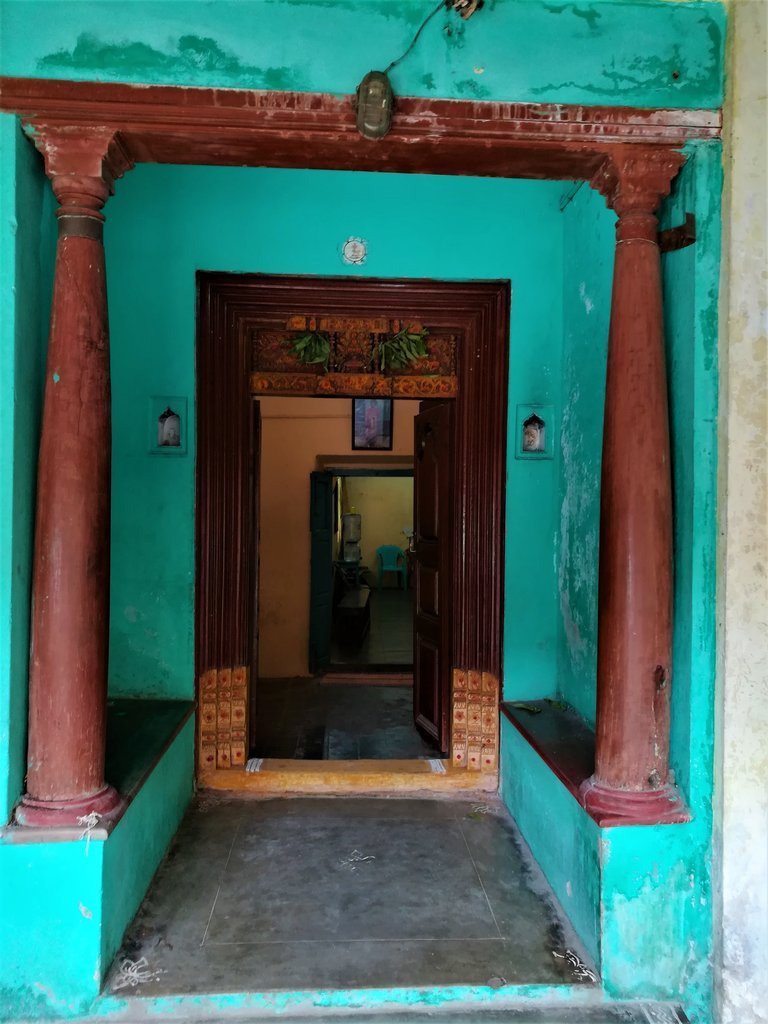 The design of these houses were typically "Tamil" with a thinnai or an entrance or a verandah where one would sit and chat with guests.  Most of these houses had pillars in front and a beautiful wooden door.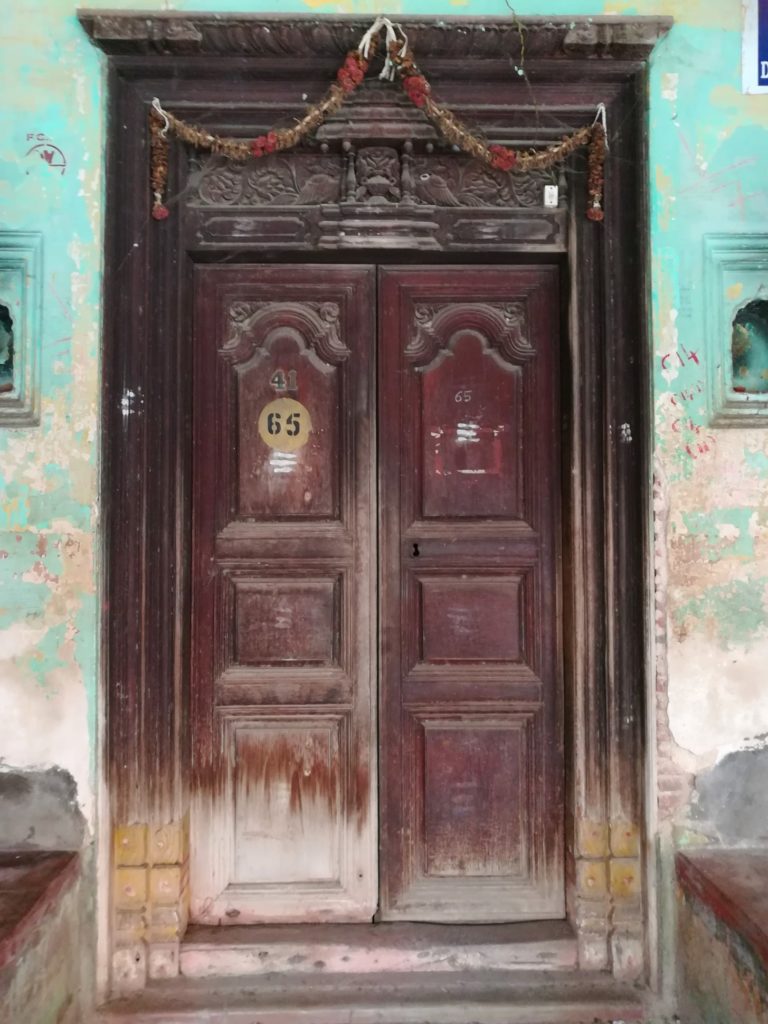 The roofs sloped down and the facades had interesting porticos and designs as well. Some of the houses were a mix of Indo and French architecture, especially if there was a double storeyed structure.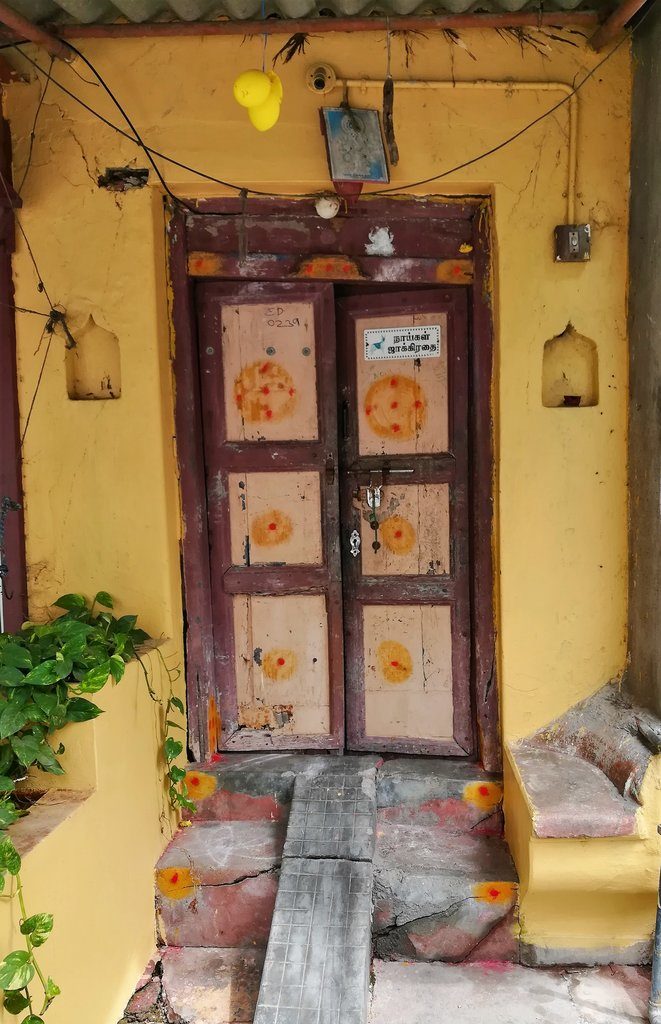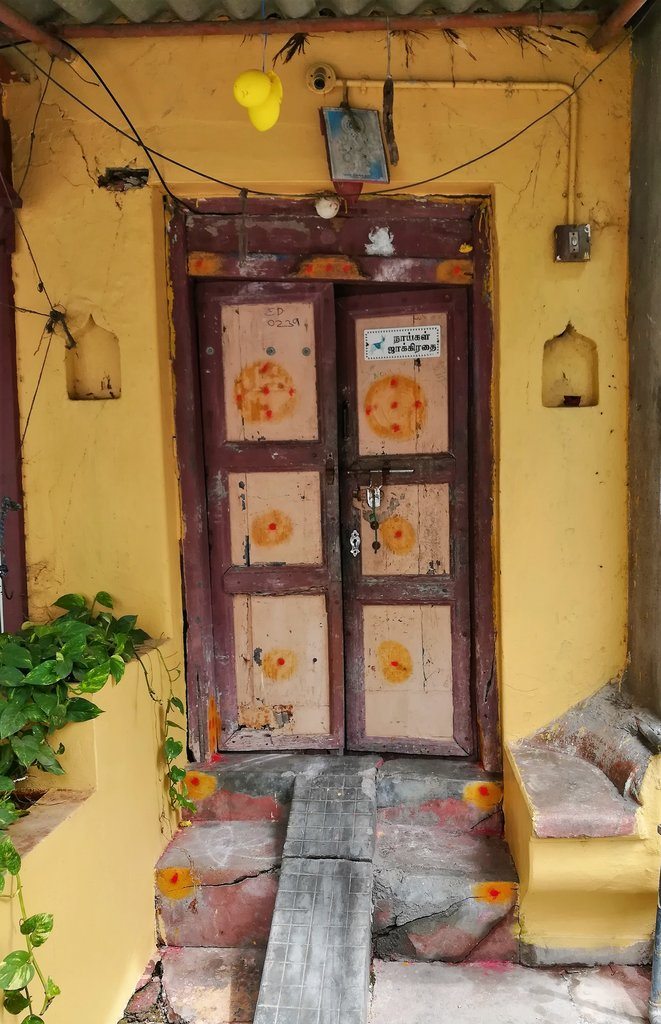 Usually INTACH organises a walk here or you can pick up a map and roam around yourself. Some of these houses here have been restored and are now hotels and bed and breakfasts and you can stay here and enjoy some typical Tamil cuisine.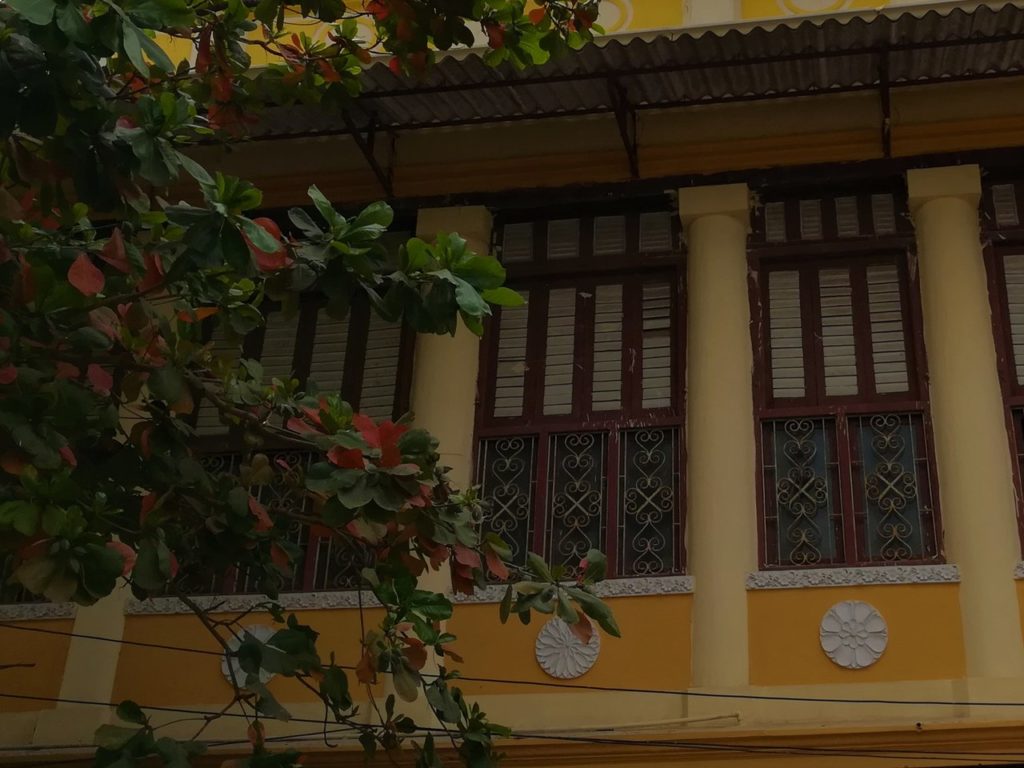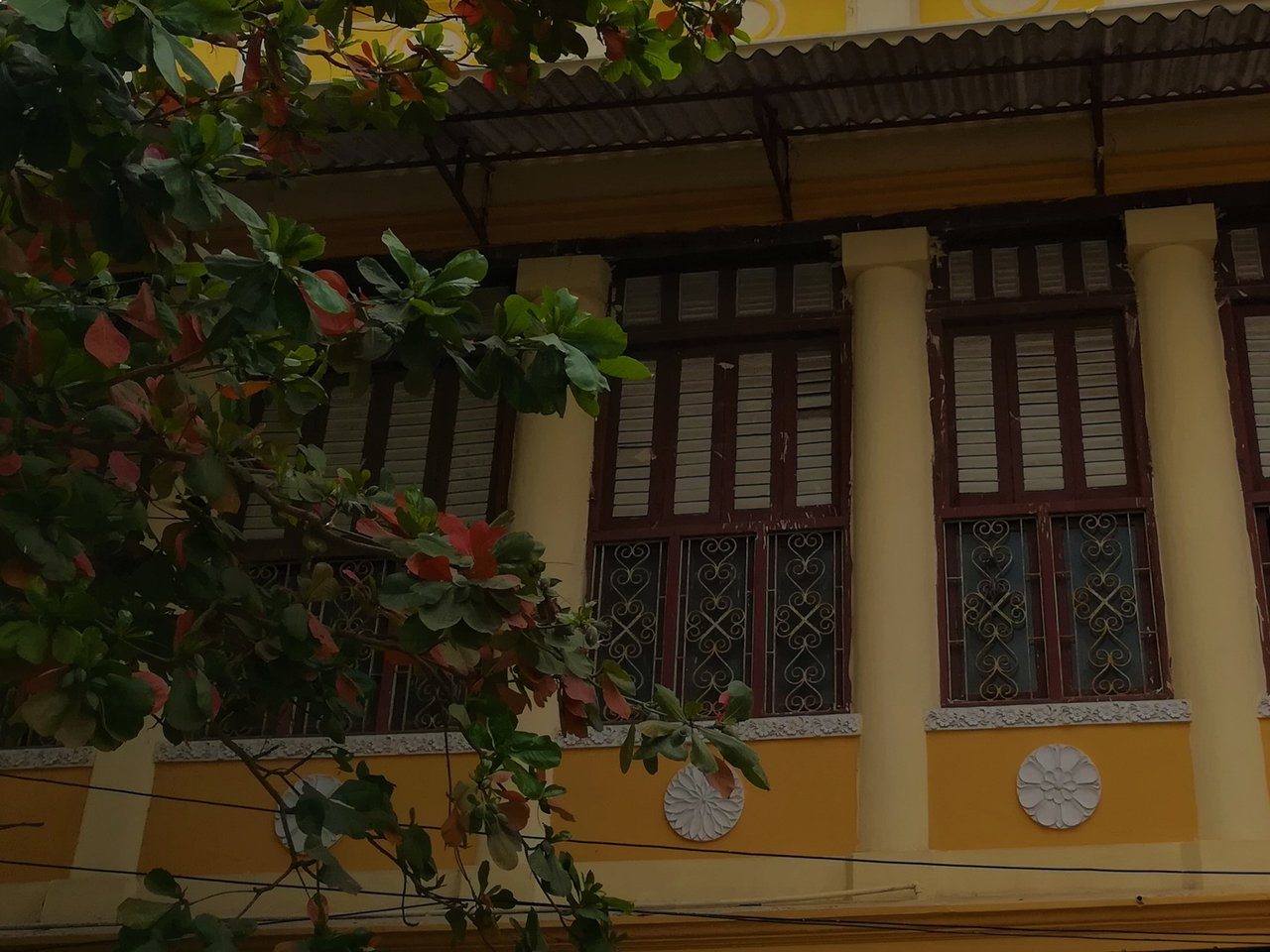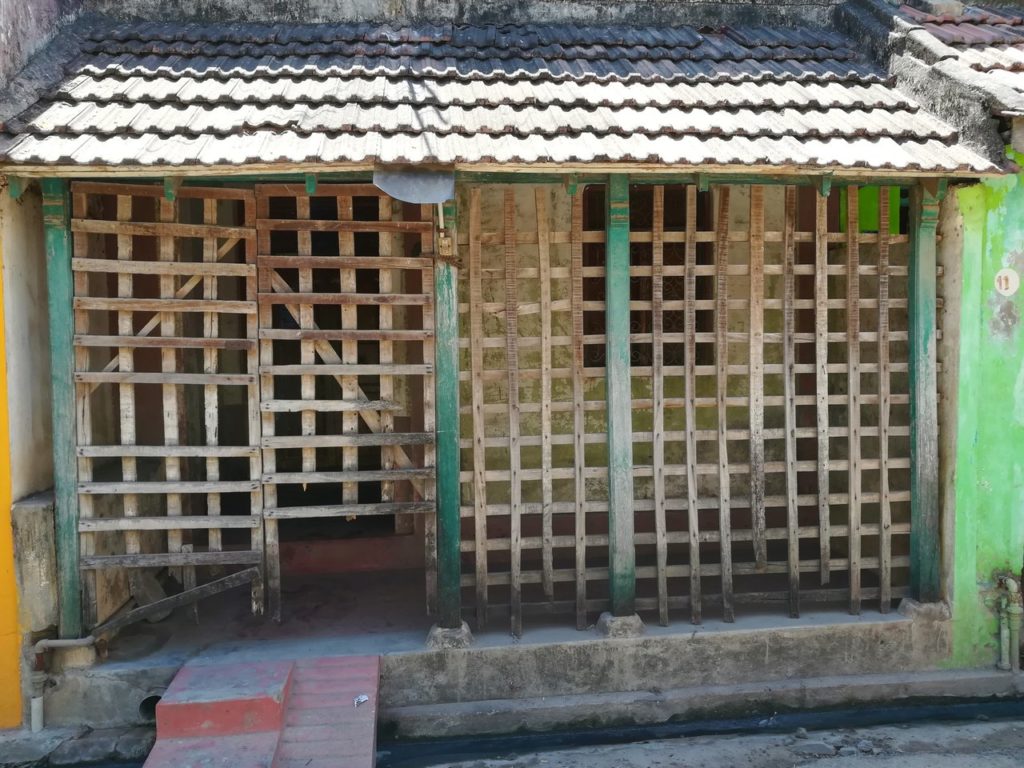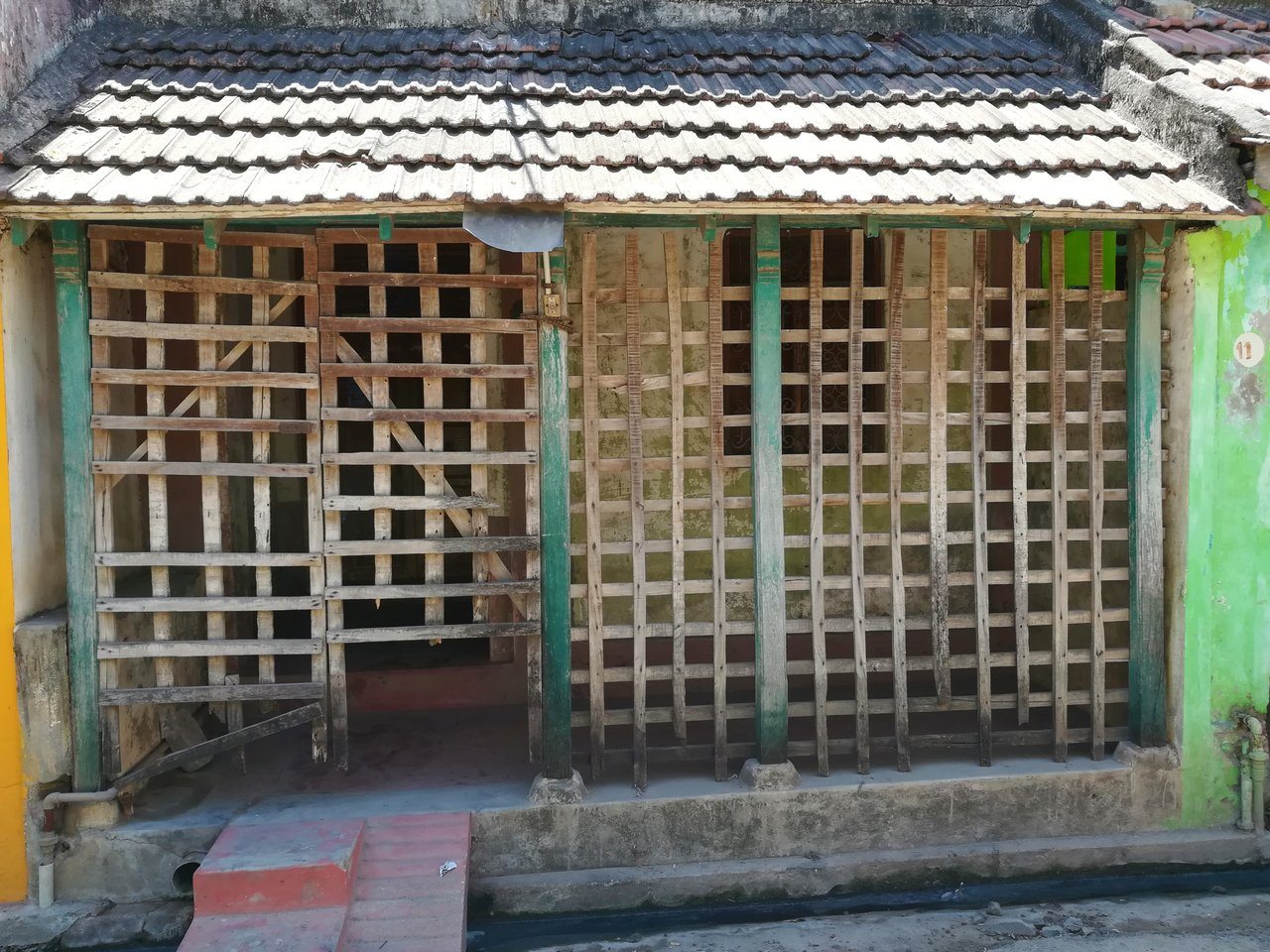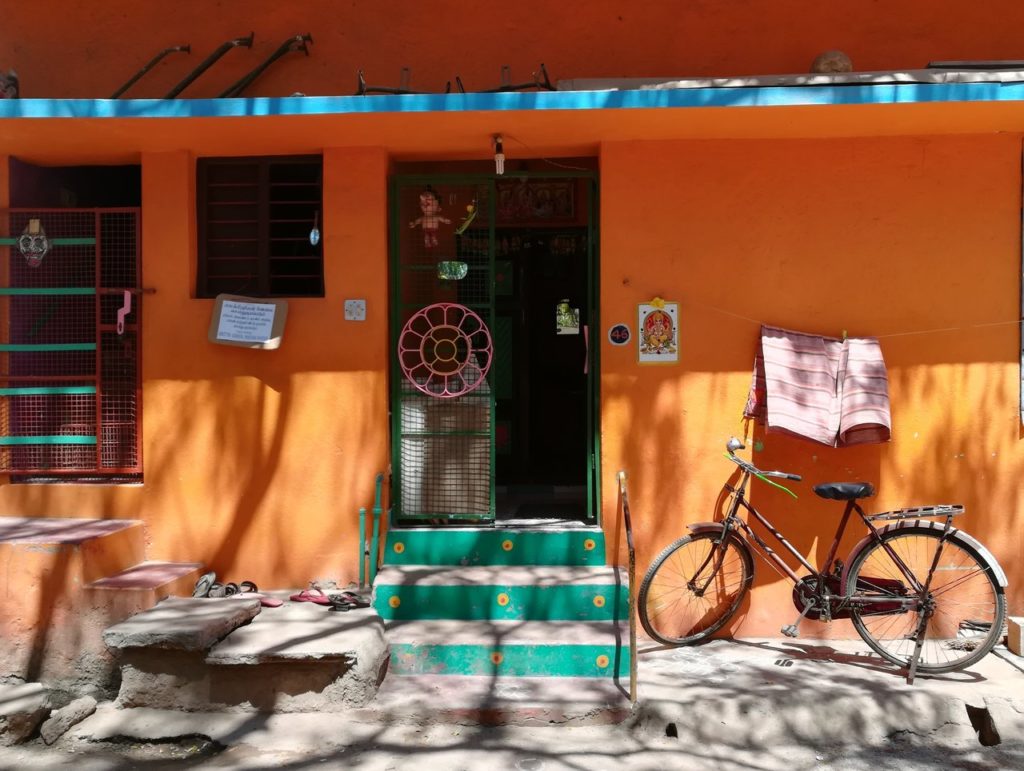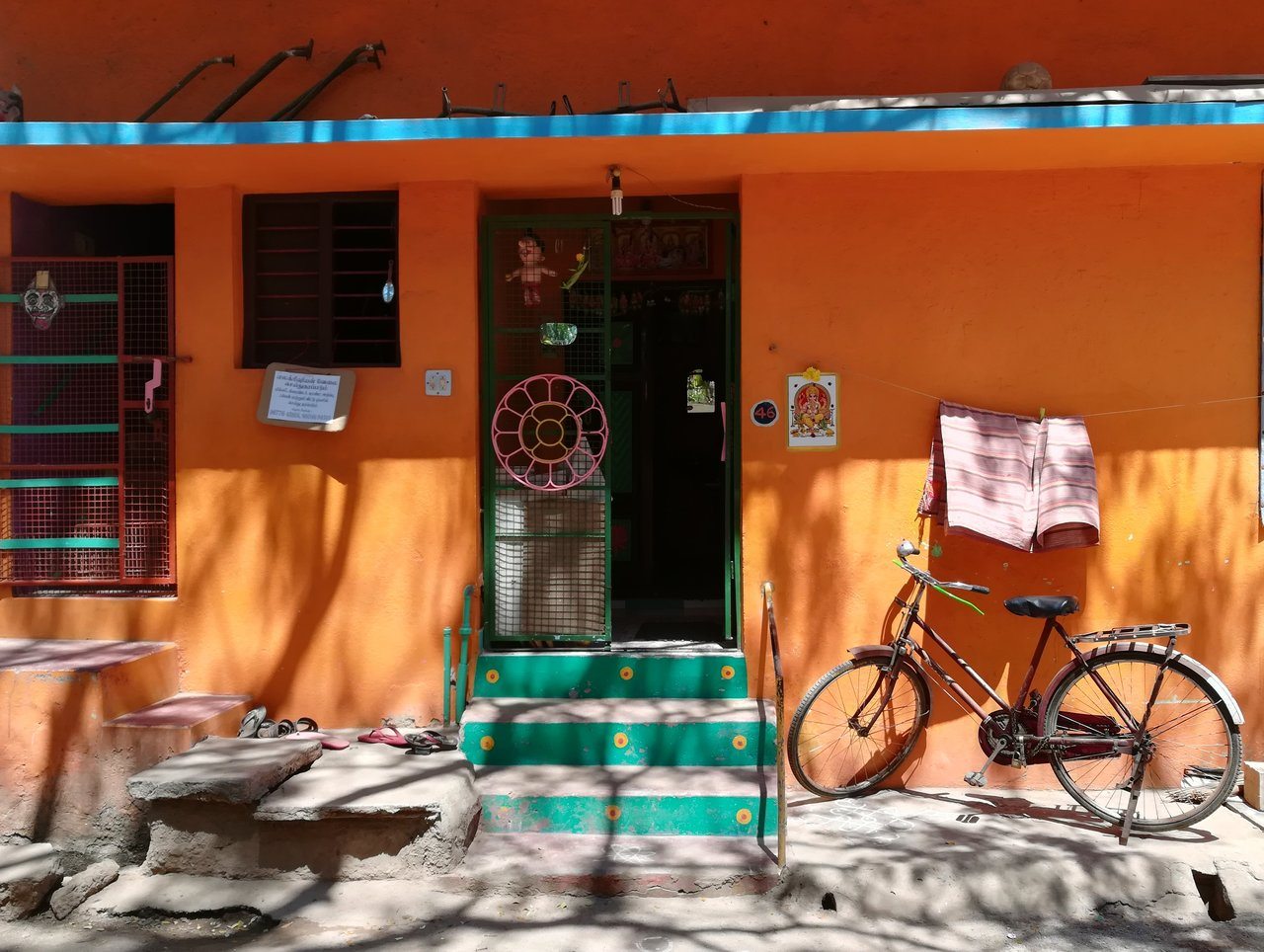 Personally for me, the Tamil town has more character than the French town, which is beautiful nevertheless. As a street photographer, there is more life, colour, energy and people here and I found myself being drawn here. While the markets are bustling with life, the streets are silent and the houses stand majestically, a testimony to time.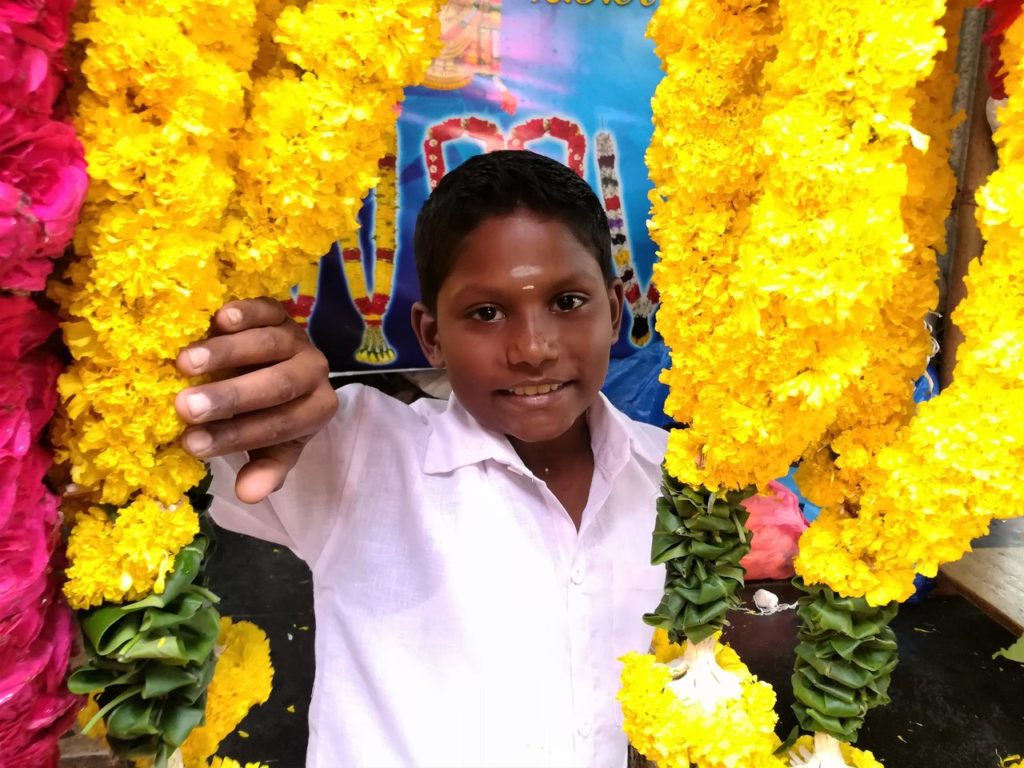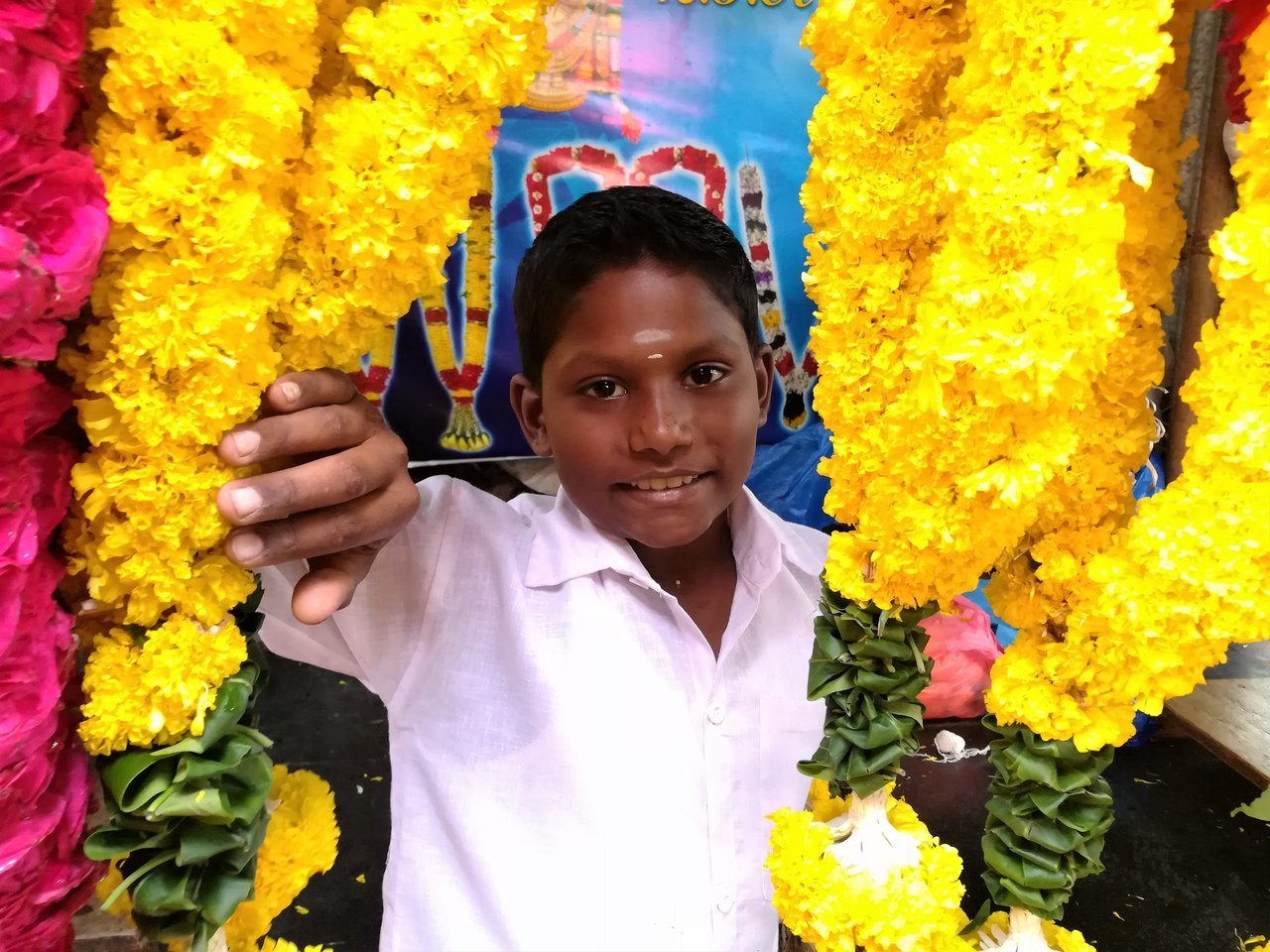 The Honor 6X has been a perfect companion for me in this quest for street photography. I am a huge fan of mobile photography and the colours and details captured by the dual camera, even in the dull afternoon light have been fantastic with the 12 megapixel sensor and the 2 megapixel sensor.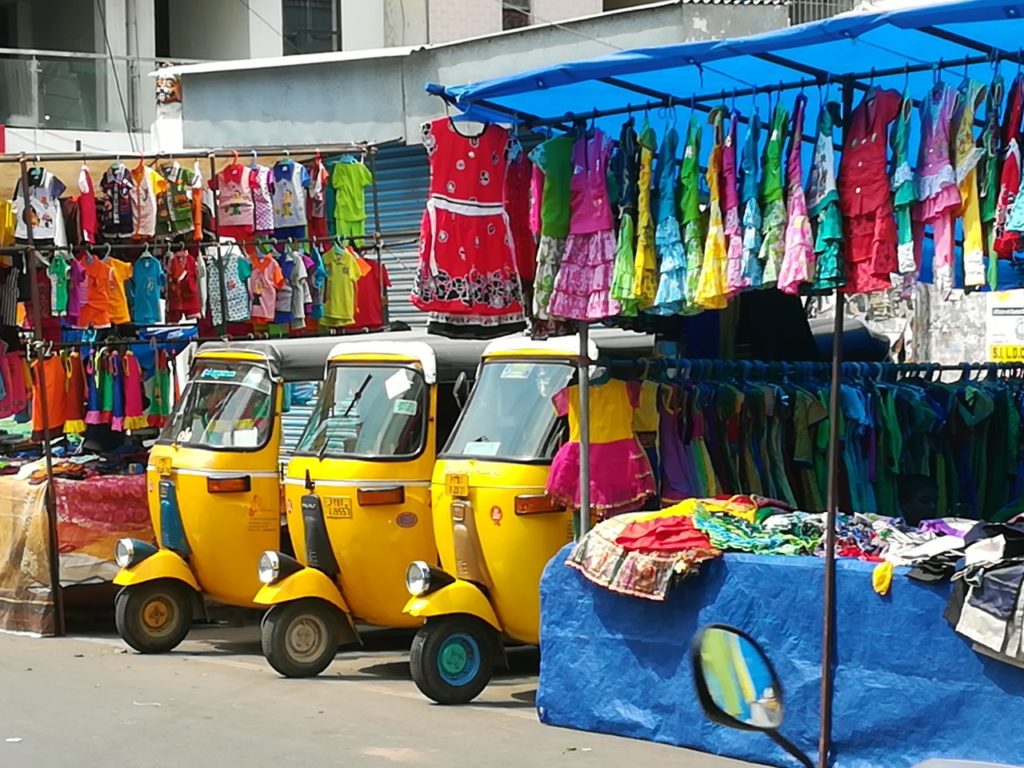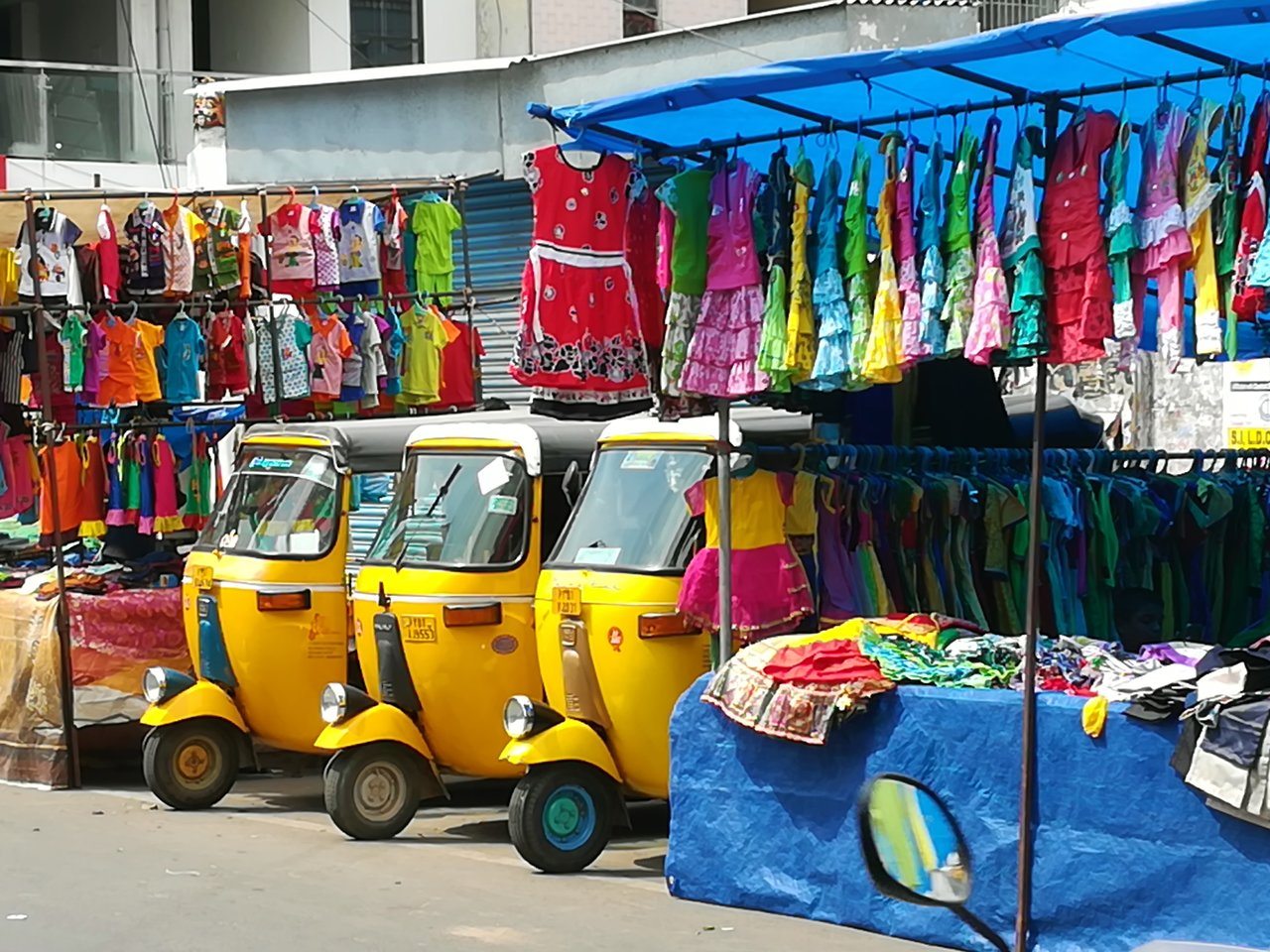 There is also a front camera which is 8 mega pixel for the perfect selfie . If your selfie is even remotely not in focus, the camera automatically will not take the shot.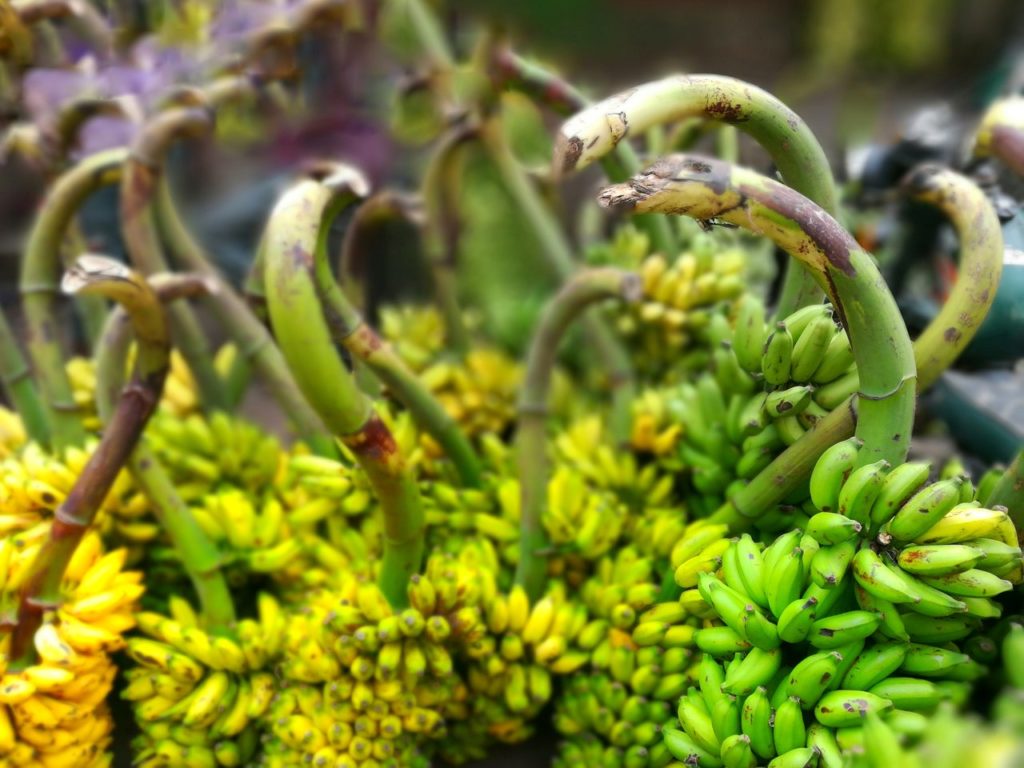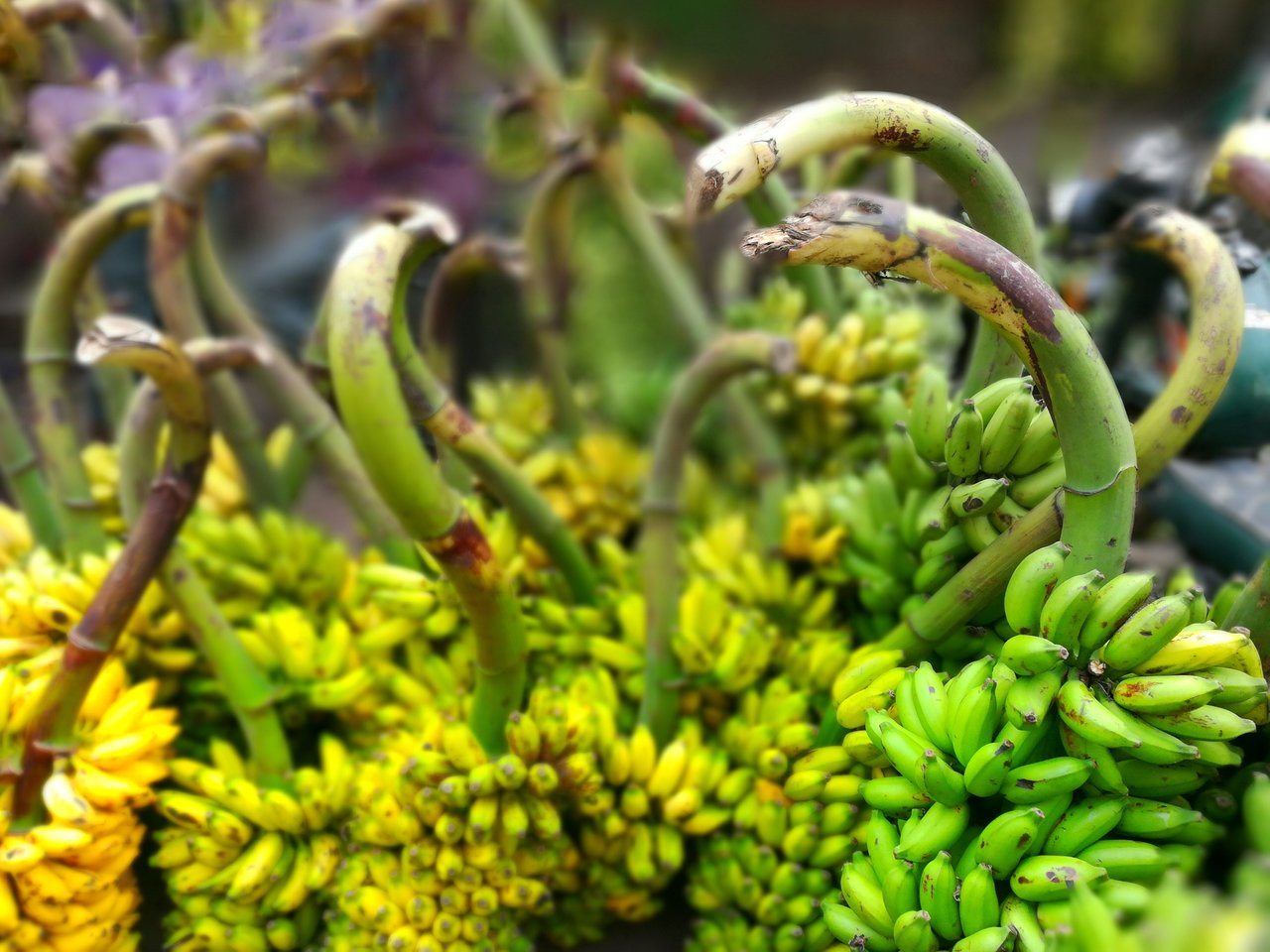 While walking around the markets,  I experimented with the wide aperture setting, playing around with the depth of field.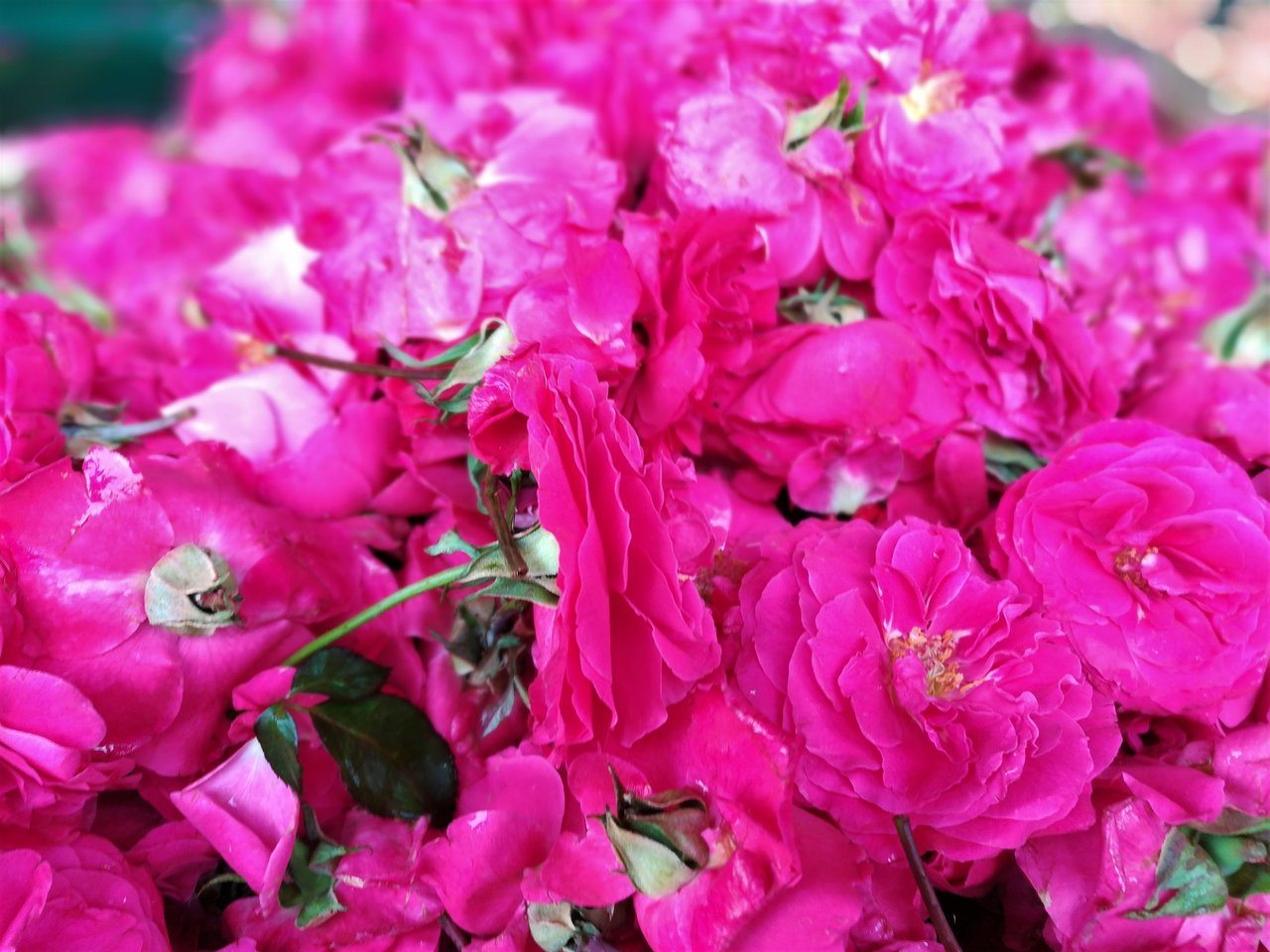 You can take a photograph with a variable aperture and you can play around with focus and the DOF even after the shot has been taken, in case you want to refocus it.  This bokeh effect is ,personally for me, the best feature of the camera, setting it apart from other phones. And you do not need to use the PRO mode for the same.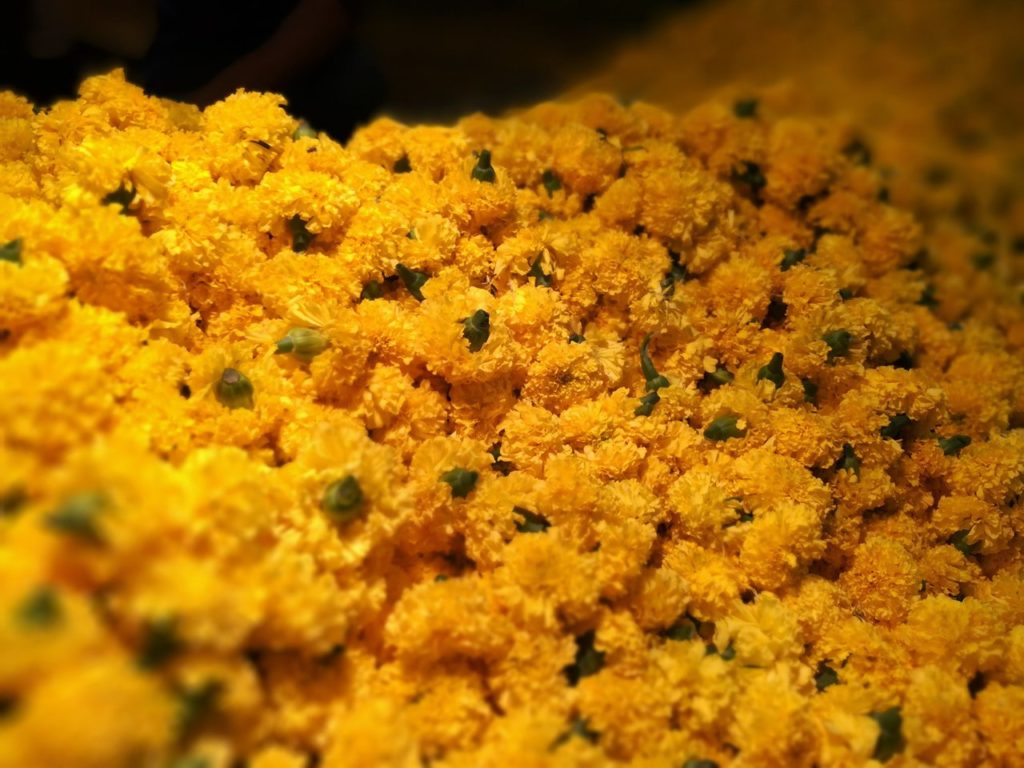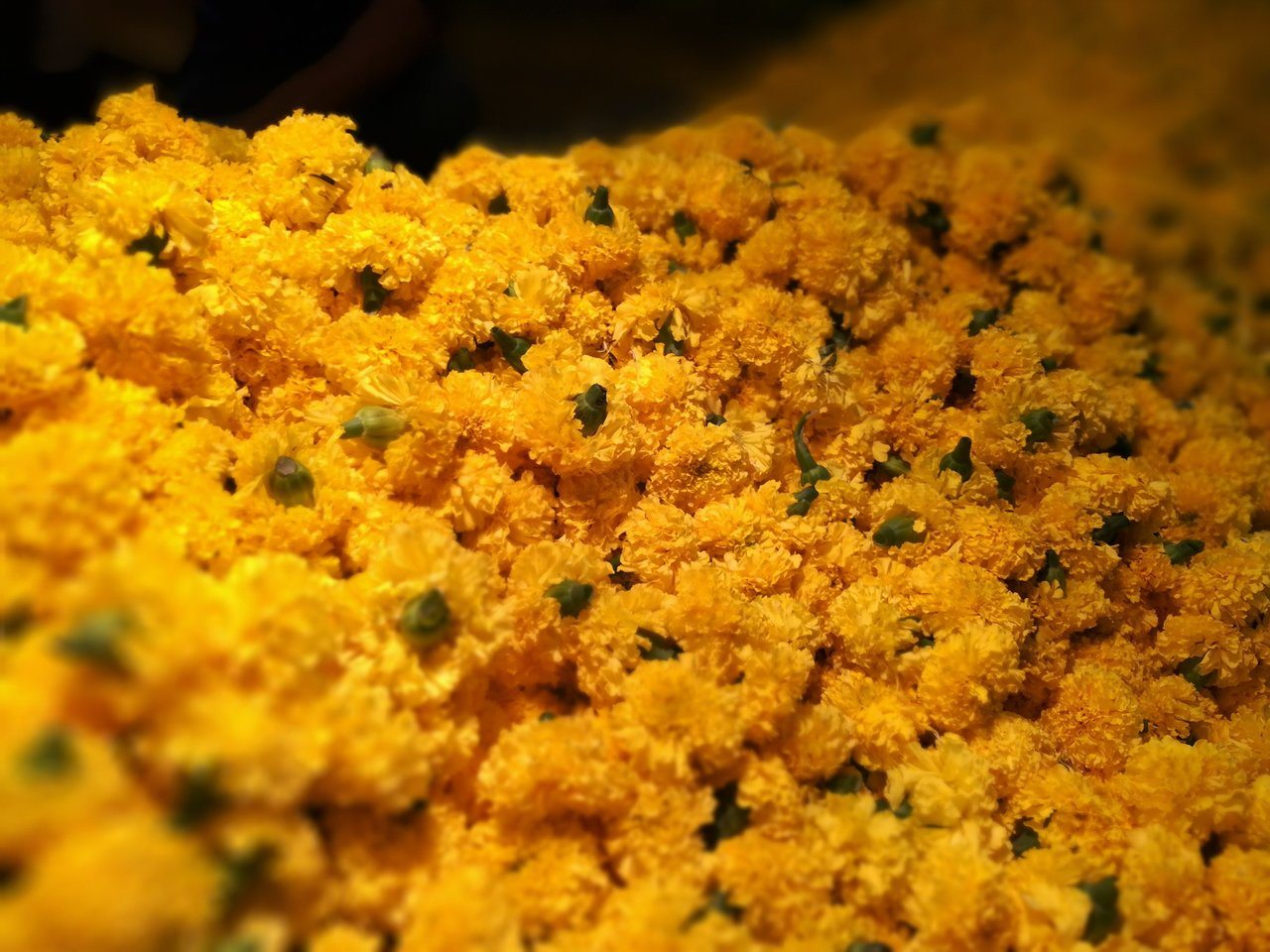 The other modes that you can try are HDR, Night shots, Beauty, Good Food, Panorama and Pro Modes. However it does not have an inbuilt stabilisation mode and I recommend that you carry a selfie stick or a small monopod in case your hands are a bit shaky, like mine are. You can also shoot some great videos here, especially on the PRO mode, but I would still recommend that you use a small tripod. Macro photographs are quite sharp as well.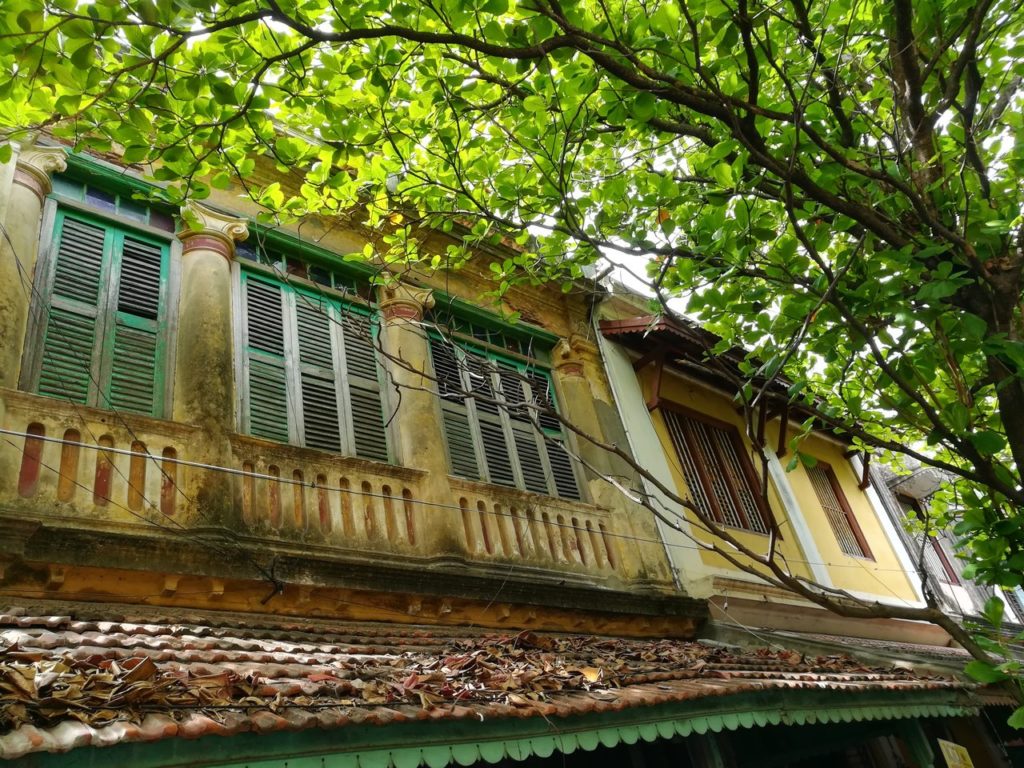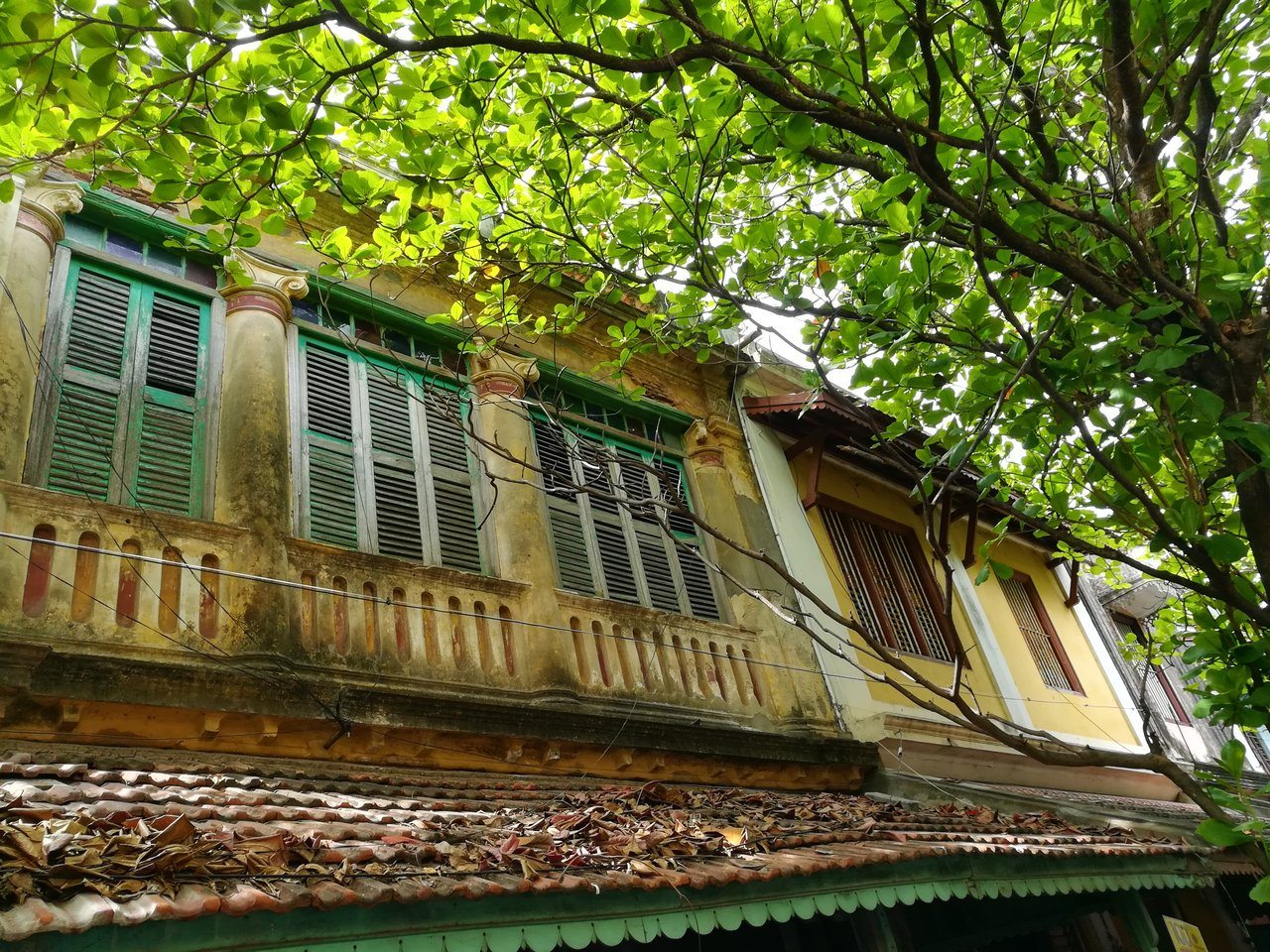 However, its not just the camera that makes the Honor 6X a perfect companion for a traveller. The battery lasts for 36 hours and it drained only when I ran Google Maps on it. It also charges very quickly, It also has great 5.5 inch display, a very cool design with a smart metallic look, fantastic storage space – there are two variants, one with 3GB RAM and 32 GB space and the other which is 4GB and 64 GB space.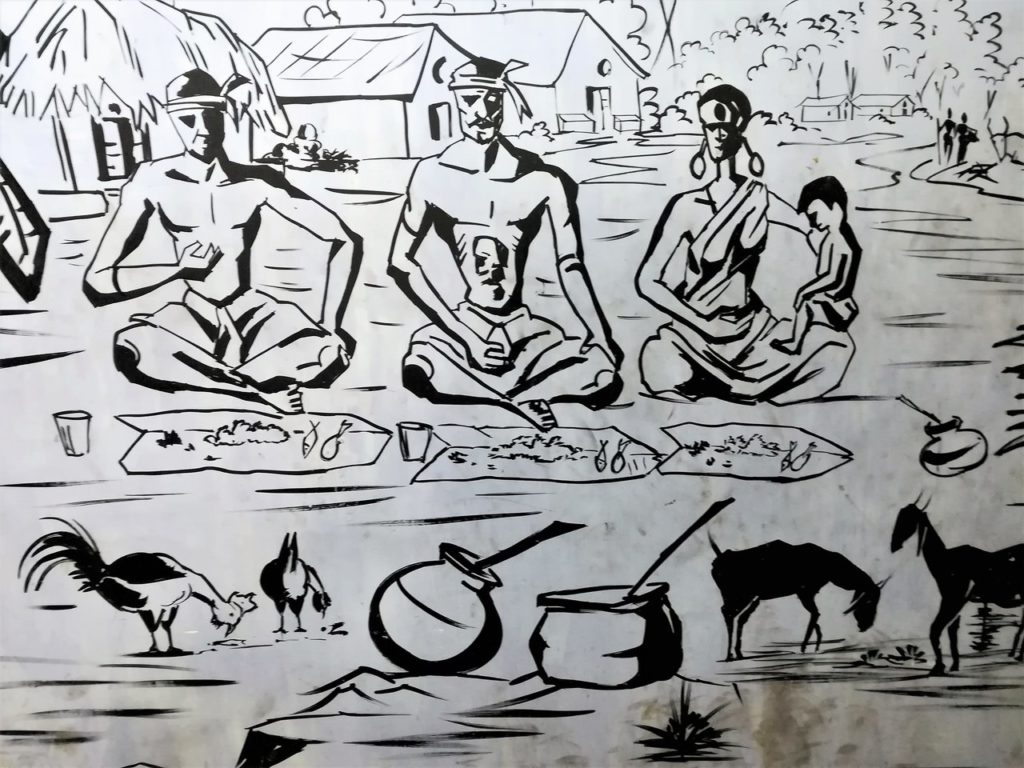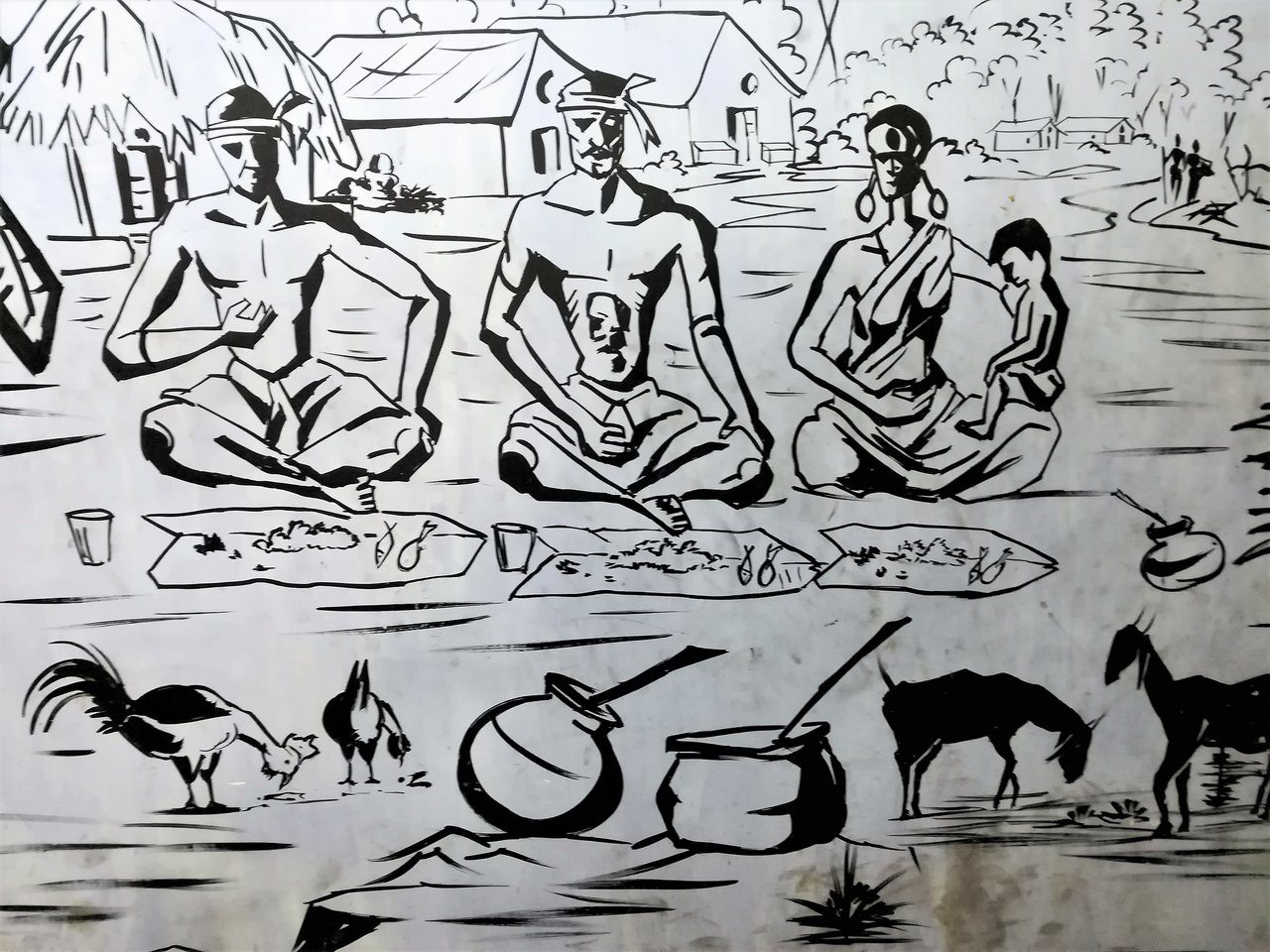 The best feature is of course the price –  it is a smartphone that offers all premium features and it is in the price range of Rs 13,000-Rs 16,000 – So why would you not own it ?
This post is written in collaboration with Honor 6X.
Also read 
Exploring the French town of Pondicherry