Ten years – ten posts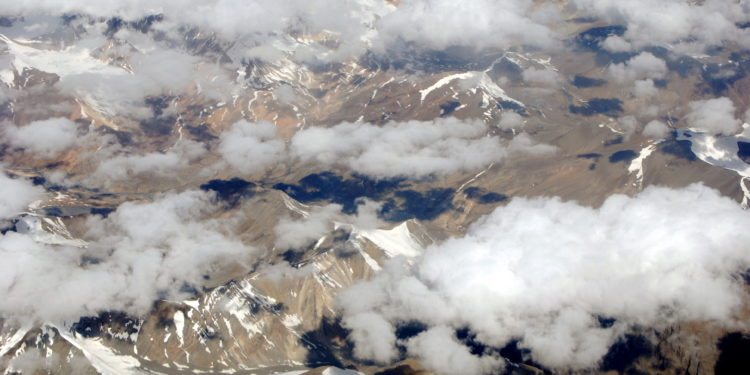 It has been ten years since I started travel blogging and nostalgia is one of the best ways to celebrate the journey. After all travel is not about the number of trips or posts but the memories that are associated with them. Going down the ages, I realized that each of these trips had a story around it and I wanted to share them with them. Almost all of them are from India and they are all personal trips, not sponsored by anyone.
2005 – Talakadu
The year I started travel blogging. I created my blog on blogspot purely out of curiosity. I was based in Madras or Chennai then and we travelled frequently to Bangalore. In one of those trips, the husband and I visited Talakadu and Somnathpur, near Mysore. The roads were bad and we lost our way as we meandered through the villages. We were dazzled by the show of green the sugarcane fields put up. Finally when we reached Talakadu, the excavations were still going on. And that is how this post came up.
Read Talakadu – Buried in the sands of time.
2006 – Sikkim
This was probably one of the craziest years of my professional life. I was with Big 92.7FM and had the mandate to work on the FM radio bids and thereafter to launch nine radio stations in the south – three of them in Chennai, Bangalore and Hyderabad within a gap of three days. This was also the year we moved to Bangalore but I was virtually living out of a suitcase, all on work . I managed to do just two holidays and one of them was in cold January to Sikkim. I dont know what possessed the husband and I to plan Sikkim but all I had was a handful of days and we wanted to disappear somewhere, away from the bosses and their calls.
Read Sikkim – Of Dizzying heights
2007 – Tawang 
I had quit my job in a huff and just wanted to escape from the bosses and think about what next to do. The husband and I annually holiday around the first week of January and since we had been to Sikkim the previous year, we planned Assam and Arunachal Pradesh for 2007. It was the craziest decision ever. Who would want to go to Arunachal Pradesh in the first week of January when its freezing and the sun sets by 4pm ? There was a bomb blast in Assam and there was heavy security too. Tawang was not in the tourist map and there was barely a soul travelling.. And yet it gave me a good break from work. I did eventually return to my job but with a plan to exit eventually, which I did .But that is a different story. I could say that this trip to some extent helped me realize my true calling.
Read Tawang – Of glaciers, lakes, snow clad mountains and a valley of clouds
2008 – Sringeri
One of my best years of my life. I had quit and my blog became my mainstay. I had all the time t travel. I also realized that I was drawn towards heritage sites. I found peace and quiet in Sringeri, a destination that I have been visiting since I was a toddler – a place where Adi Shankaracharya established his mutt in the South, when he saw a snake giving shelter and protecting a pregnant frog from the rains.
Read Sringeri – The spiritual world beckons
2009- Ladakh
The year I eventually decided that I am not heading back to a corporate job and I would be focussed on my career in travel . I travelled a lot this year, from Kanyakumari to Kashmir. I was also invited for my first FAM abroad – as the lone travel blogger from India to cover the Youth Olympic Games in Singapore. But if I had to pick one trip and one post from the year, it has to be Ladakh. The husband and I had some great moments during this trip. And i wrote this post on the last day of my trip from a tiny cyber centre in Leh . It was probably my first experience of blogging on the go as well.
Read Ten great "Ladakhi" moments
2010 – Angadi
What I loved most about travelling were the little discoveries in our own backyards. My cousin and I had gone on a little expedition visiting over 20 Hoysala temples in remote towns and villages – we even opened some of them ourselves. Most of these shrines were in vast open spaces or in heart of villages but lost to man. And that is how we discovered Angadi, the place which is considered the birthplace of the Hoysalas. I learnt that the oldest Hoysala temples built in the 9th century were in ruins inside a private coffee estate and we got permission from the owner to visit the shrines and see the ruins. Here is the story on Angadi
Read Angadi – the birthplace of the Hoysalas
2011-Nilgiris
As a child growing up in Madras or Chennai, holidays meant Ooty or Bangalore or both. I visited Ooty almost every year until high school. This is what happens when you have a father who is an old Lawrencian. And then twenty yeas later, I visited Ooty  on a solo trip and explored the Nilgiris. I saw a completely different perspective and I shared it in this post. Interestingly the post became very popular and my father shared it among his friends. It eventually went viral and it reached a man in the UK who was working with the OUP. He was apparently writing a book for school students on English and he was so taken in by the post that he wanted to add a chapter on blogs and wanted to reproduce the post, for a fee of course. That is when I realized the power of the blog.
Read Nilgiris – why the Queen of the Hills should be on your itinerary
2012 – Chithral
Most of 2012 was spent exploring international destinations but my favourite trip was to my ancestral town – Tirunelveli or more precisely Kallidaikurichi in down south Tamil Nadu. I was on a heritage tour, discovering ancient sites around Kanyakumari with INTACH and one of the destinations in the Naanjil Naadu tour was to Chithral, a Jaina site on a hillock. Despite the heat, it was absolutely beautiful with just a handful of us, all strangers sharing a passion for heritage. And I rediscovered my passion for both heritage and offbeat destinations
Read Chithral – a Jaina site on a hillock
2013- Rajasthan
It was in 2002 when I made my first trip to Rajasthan. Although I did go on a quick trip to Jaipur post that, it took me 11 years to plan my next trip to Rajasthan. The husband and I went to Jodhpur, Jaisalmer, Ajmer, Pushkar among other places. It rained and how . I had not seen the desert before and I had not seen rains in the desert either. This was quite a trip and hence the memories stayed on for a while.
Read Rajasthan – Eight days, eight memories
2014 – Puri 
I barely travelled last year but I began my year with a trip to Odisha with the husband . And that remains the best trip of the year. We visited several temples, went to heritage villages, did some birding and went on cruises but if I had to pick a moment from the trip, it is the darshan of the deities, Jagannath and his siblings, Balabhadra and Sulabhadra in the ancient Puri temple. It is believed that the deities were carved none other than Lord Vishnu himself, in the guise of a sculptor. Myths and legends had always fascinated me and the temple is a treasure house of them.
Read A morning in Puri at the Jagannath Temple
2015 – Kutch
The year has just begun and there are several trips to be made and memories to be carved.I ended 2014 and began 2015 with a visit to Kutch, a destination that has been on my mind since 2009. The trip happenned at the last minute as we ran from pillar to post finding accomodation but it was memorable.
Read My first impressions of Kutch
It is difficult to sum up a decade of travel experiences in a post as almost every trip is an experience by itself. Very often I go back and read old posts and smile to myself, remembering a little anecdote or feeling silly about something. And am hoping to make more memories. The vacant road lies ahead of me and destinations are waiting to be explored.