The Sadhus and Naga Sadhus of Prayag Kumbh – A photo essay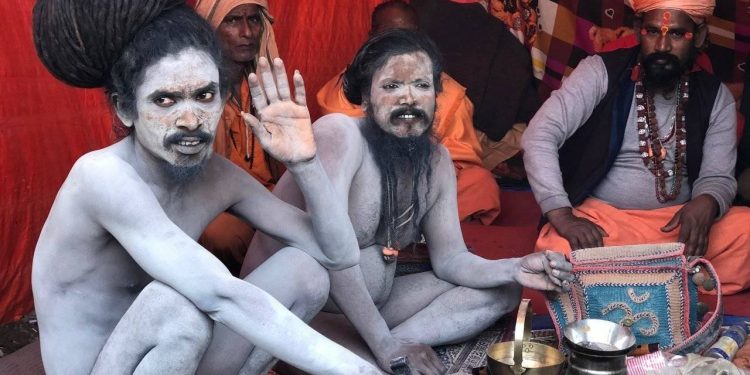 There are Sadhus and Sadhus and then there are the Naga Sadhus. They are quirky, dramatic, volatile, intimidating, and are undoubtedly the show stoppers of the Prayag Kumbh. Among all the sadhus who flock here, all eyes are however on the elusive ash smeared, stark naked Naga Sadhu in Kumbh Mela. I was in Prayag Raj Kumbh last month and here are some of the Naga Sadhu images that I have taken during the trip.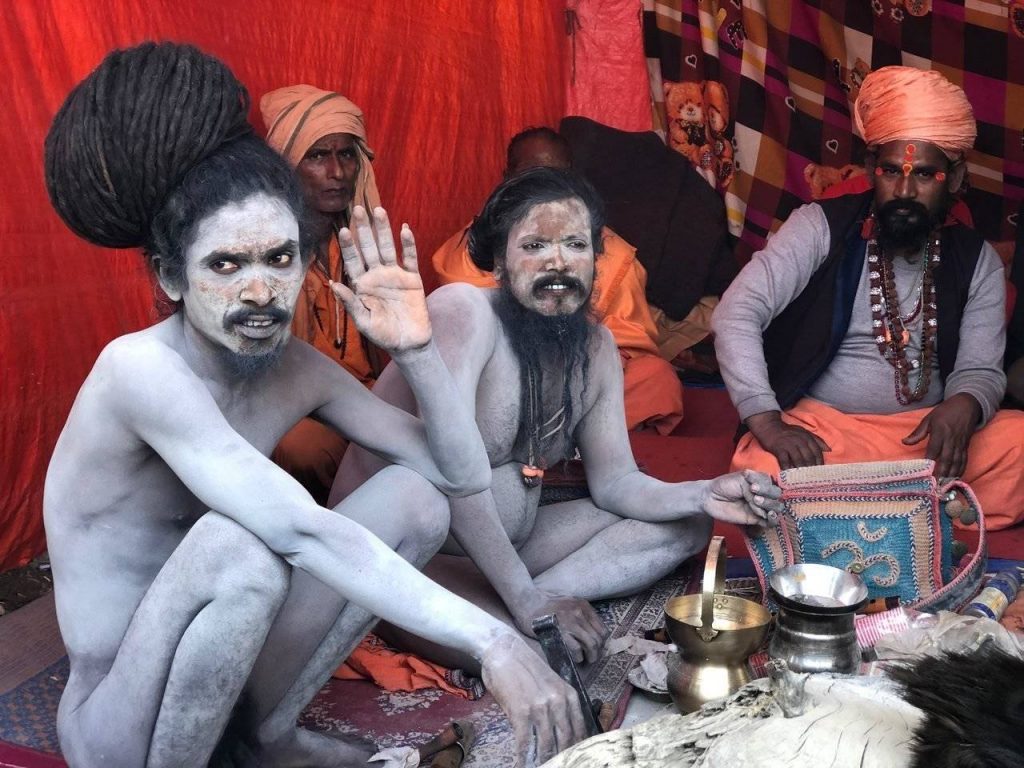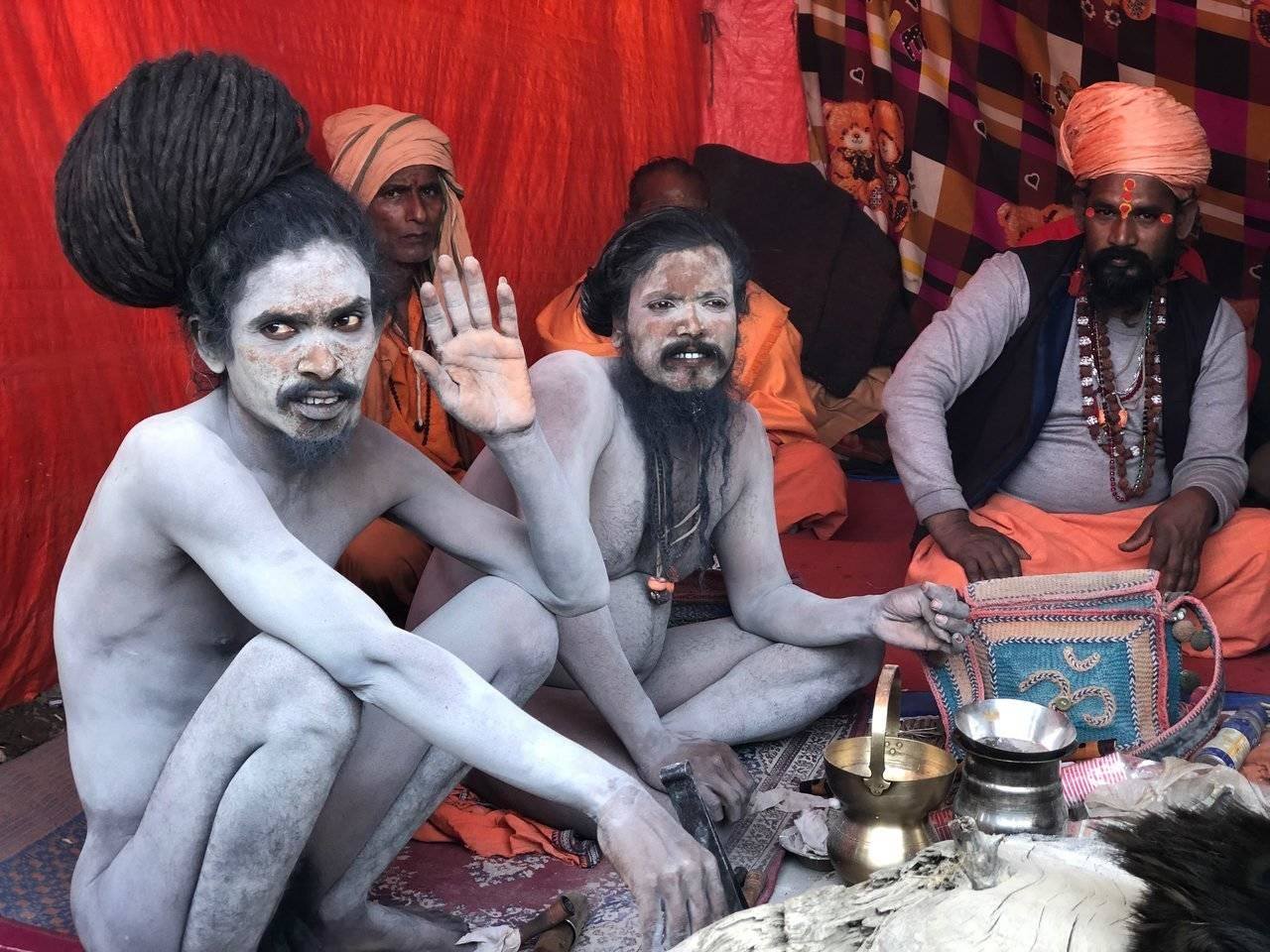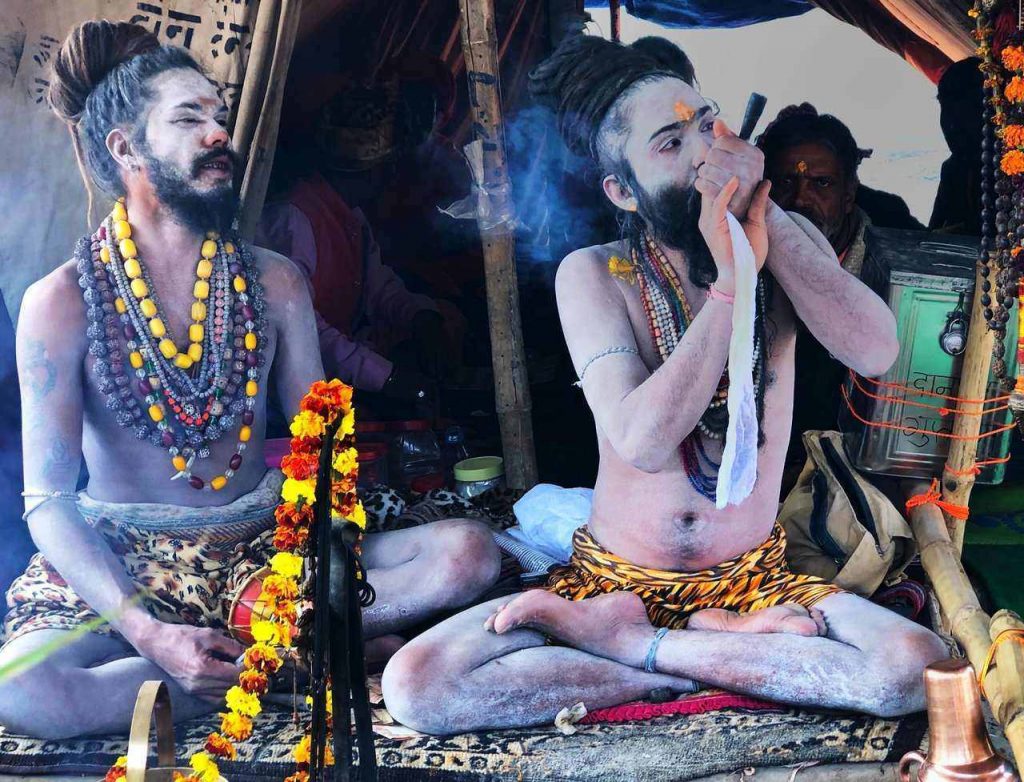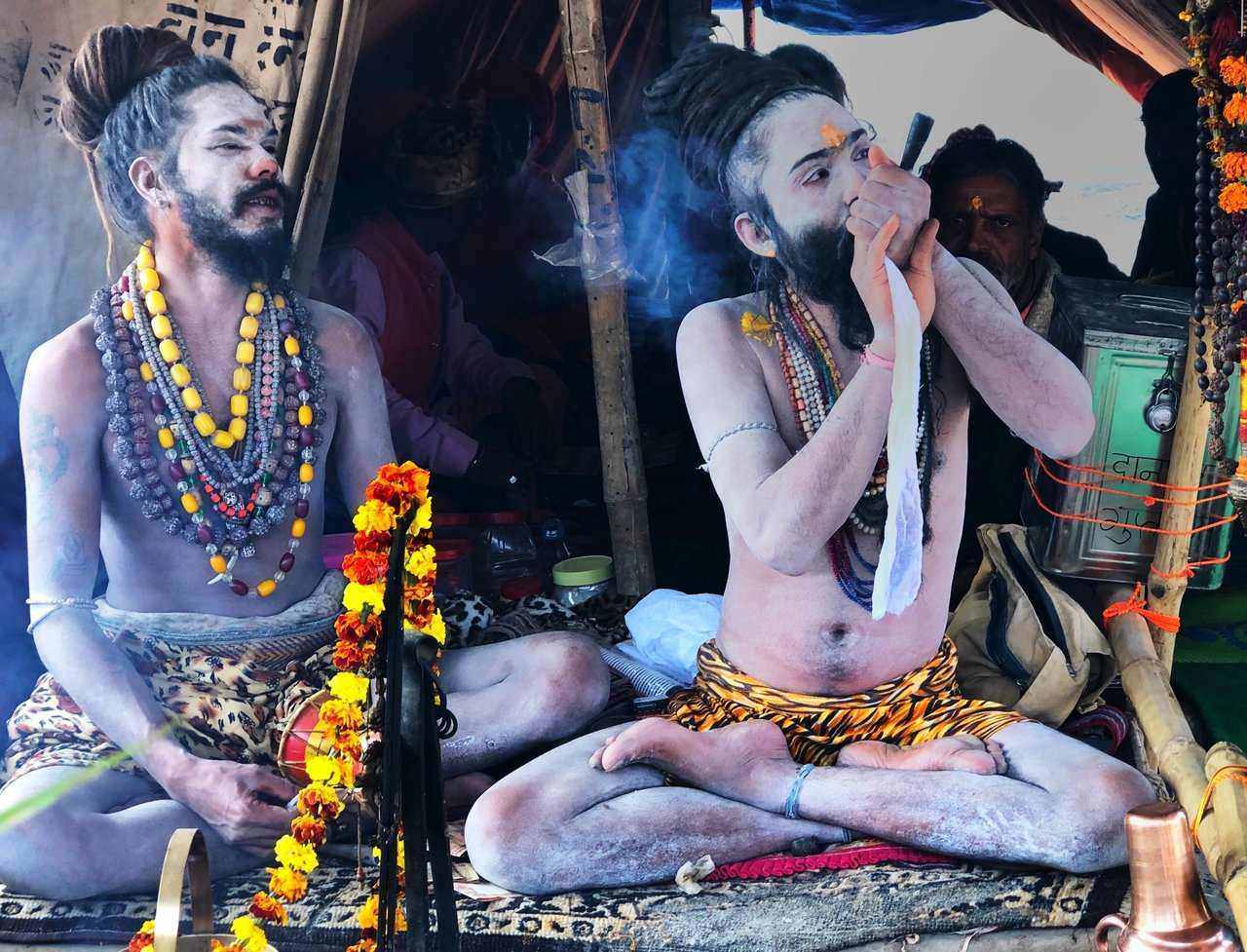 Getting a dramatic Naga Sadhu photo is not easy as they are not always friendly to the camera. Yet every mood is a moment for the lens. Their nude bodies are smeared with ash from burnt wood of dead trees. Sometimes they wrap themselves in rosary beads and flower garlands.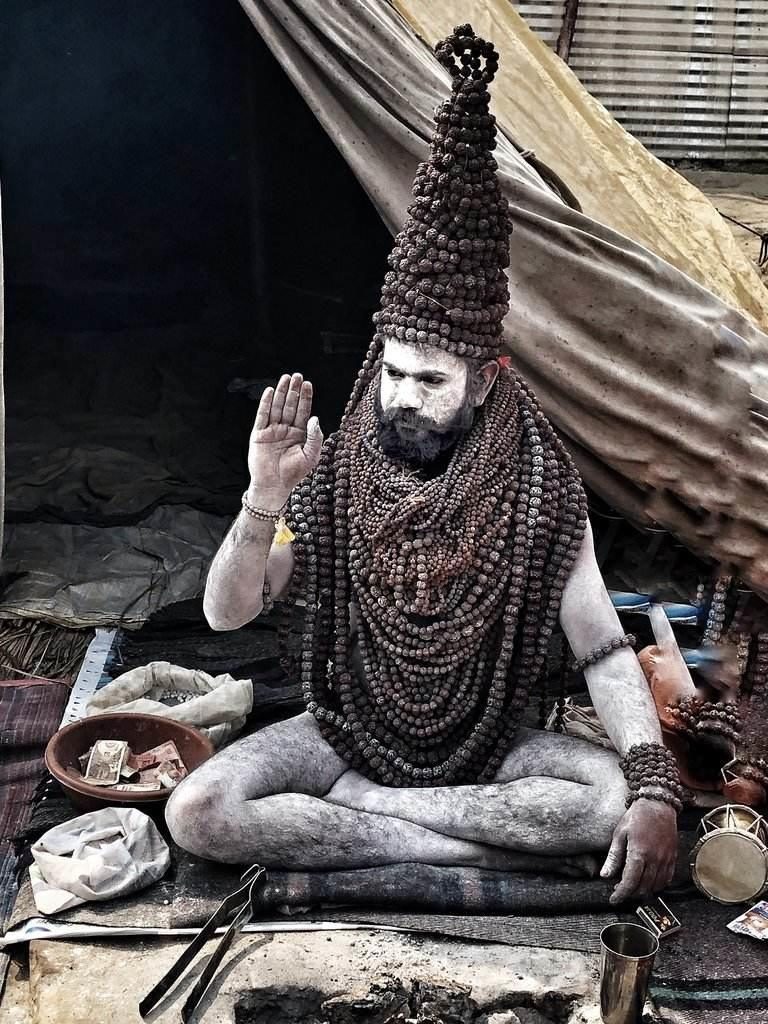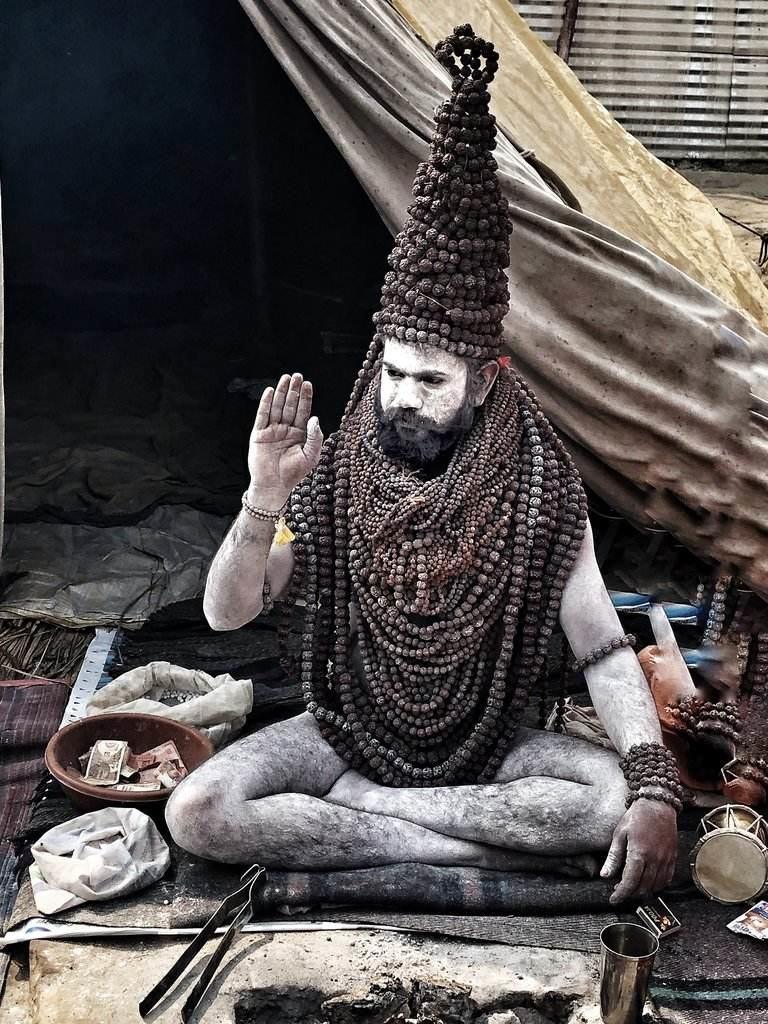 There is an aura around them that is absolutely unmistakable as they smoke cannabis and it is their panache that you cannot miss. Armed with tridents, spears  and other weapons they can be very temperamental.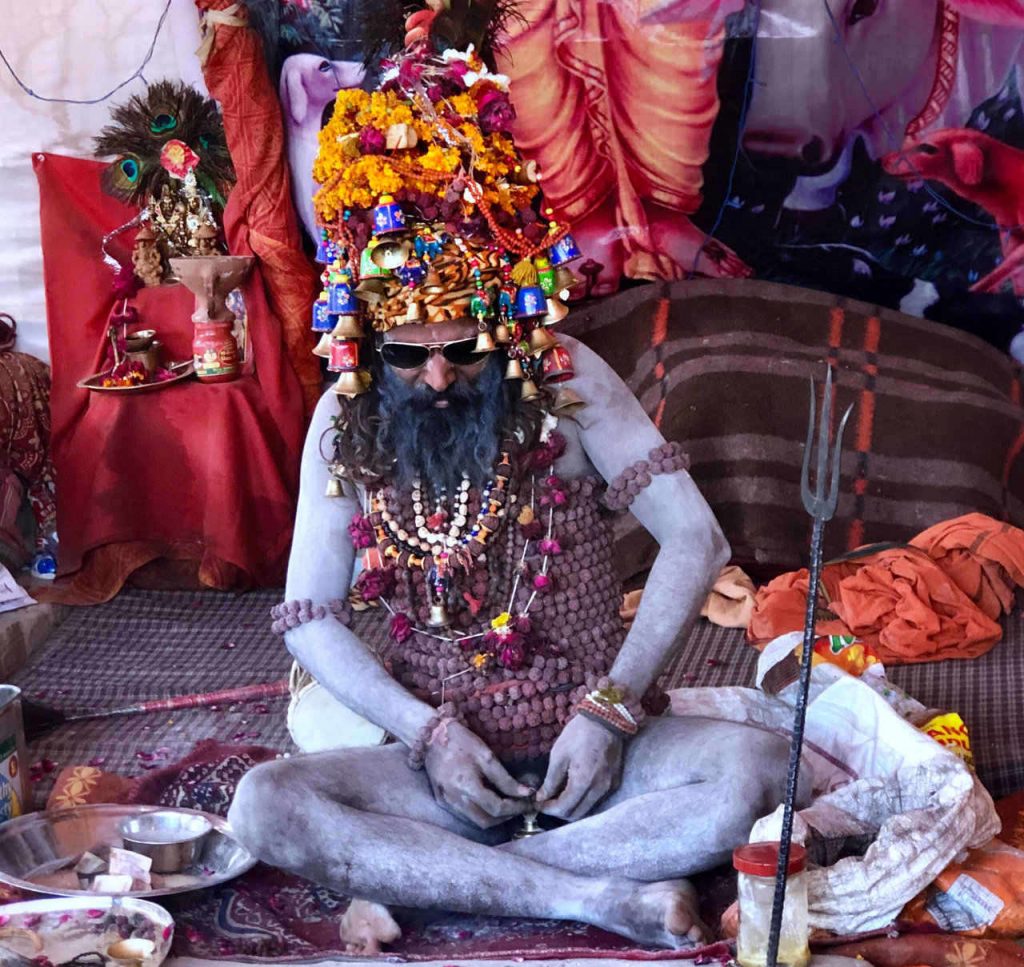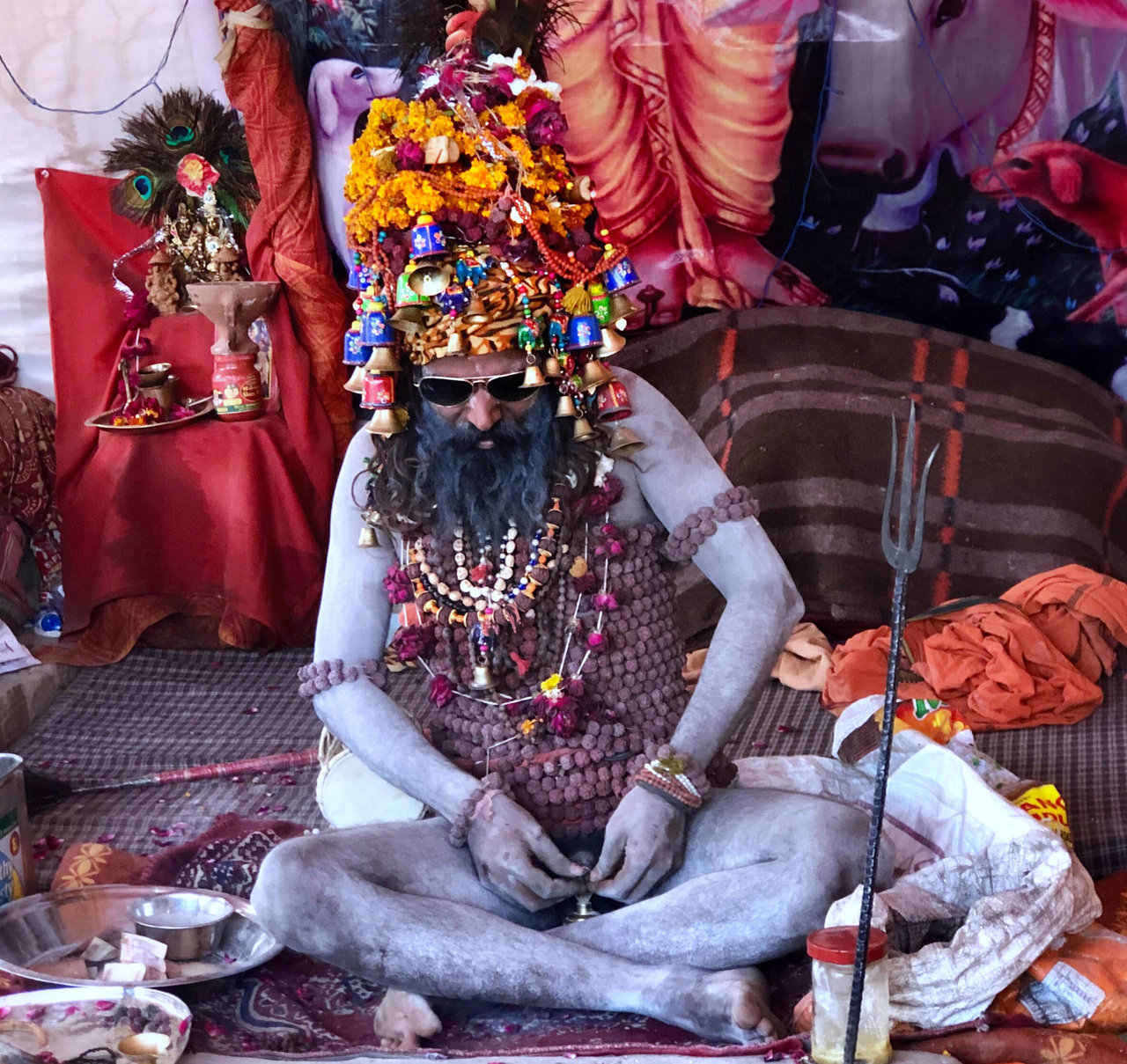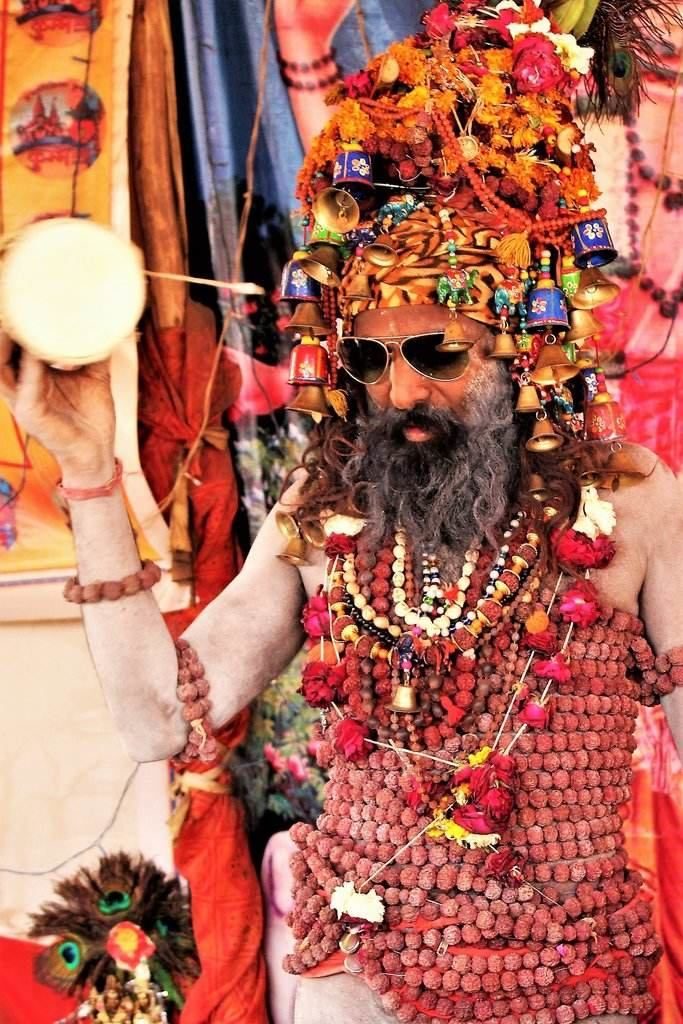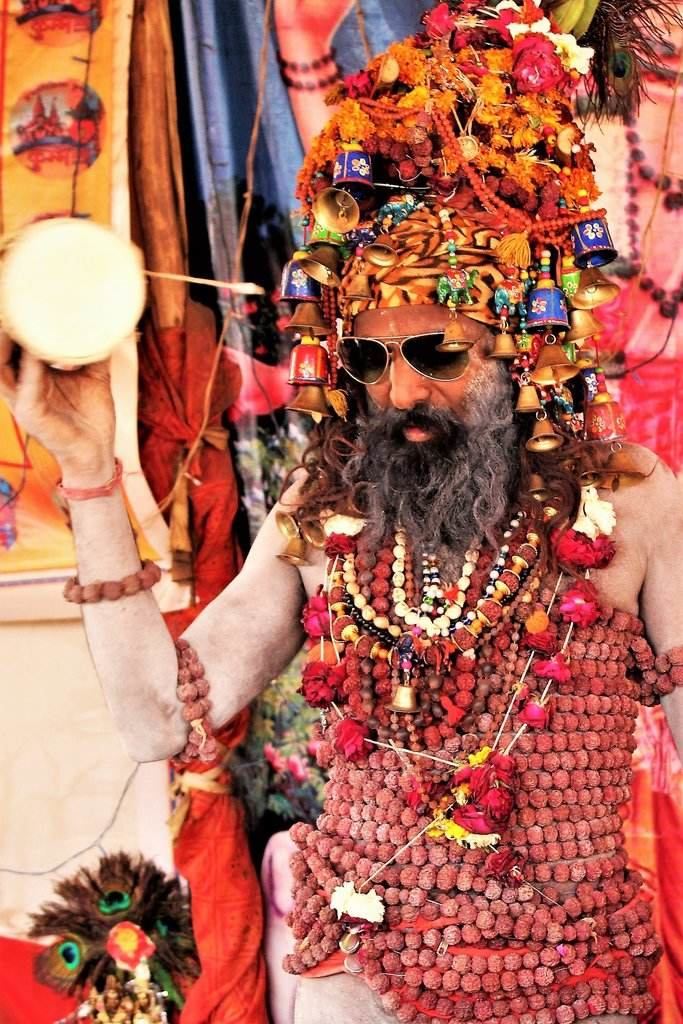 But who are the Naga Sadhus ? I have always been a bit curious about the Naga Sadhu history and where they came from.  Apparently they were one of the earliest communities of sadhus or saints who are believed to be trained warriors although they have renounced the world.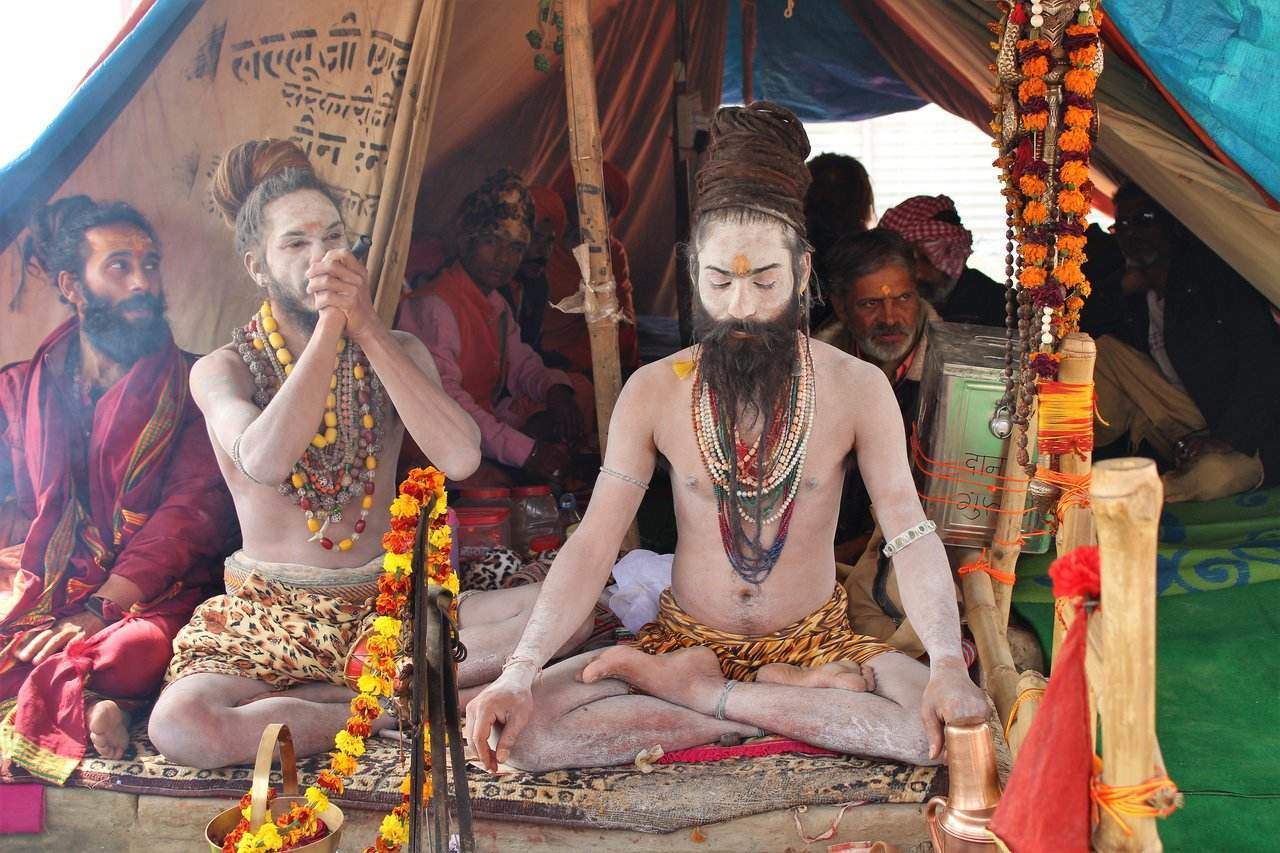 These celibate men who worship Shiva were athletic and strong and were adept in wrestling . They were considered as an army of saints and the defendants of the Hindu faith against any provocation or invasion.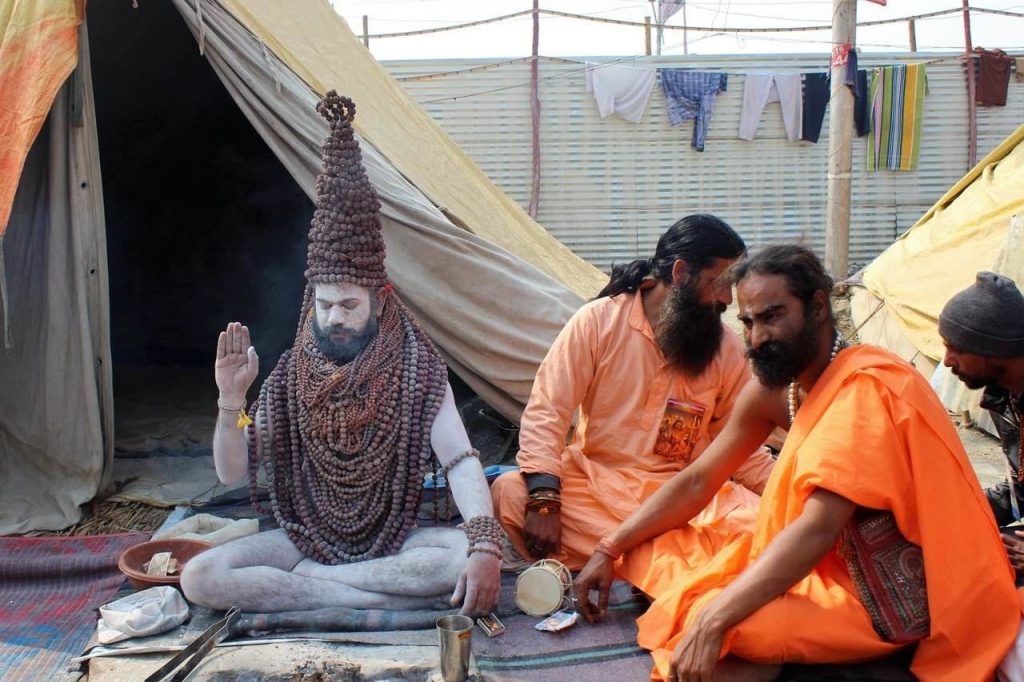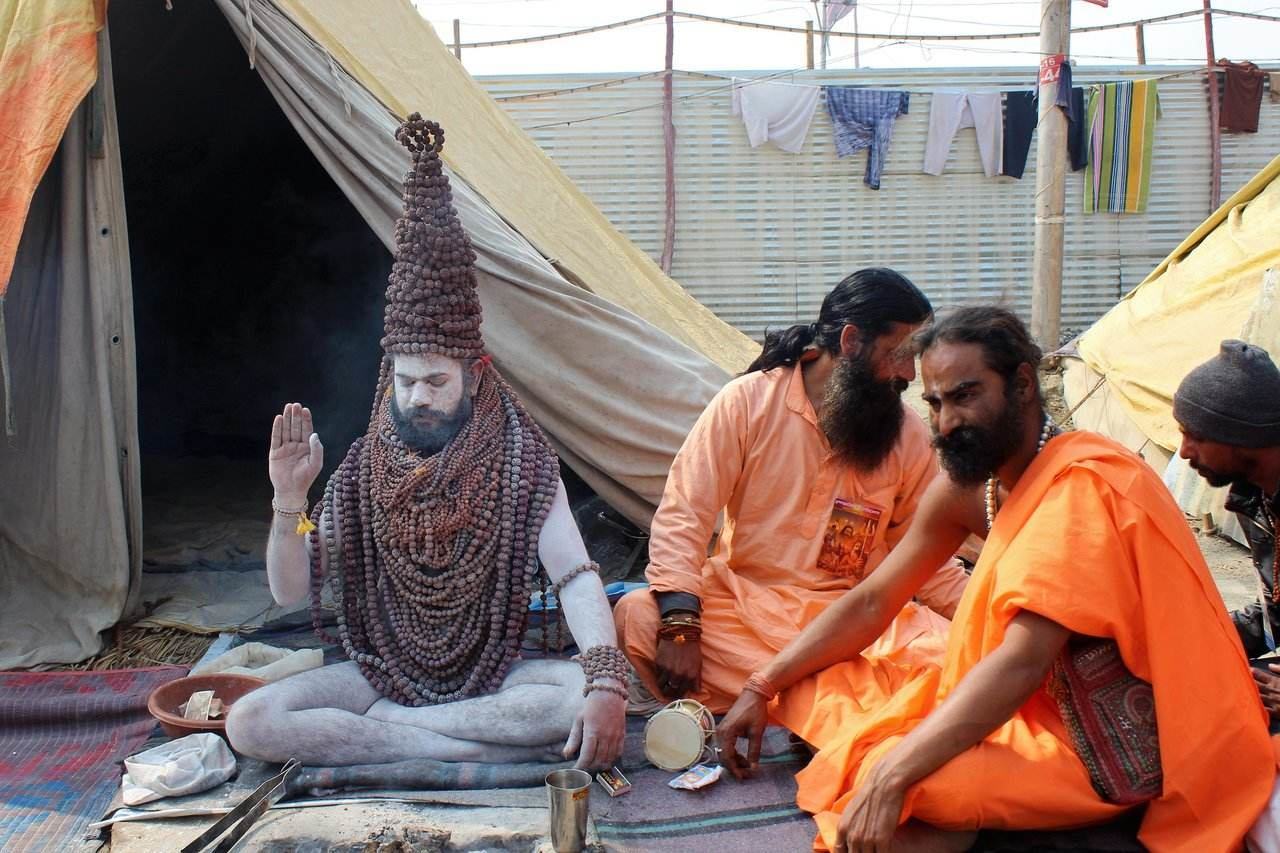 Apparently most Naga Sadhus live in the caves or mountains or in the forests and they live in their own retreats with little contact with the outside world. Some of them are wandering saints and they go with their community from one place to another.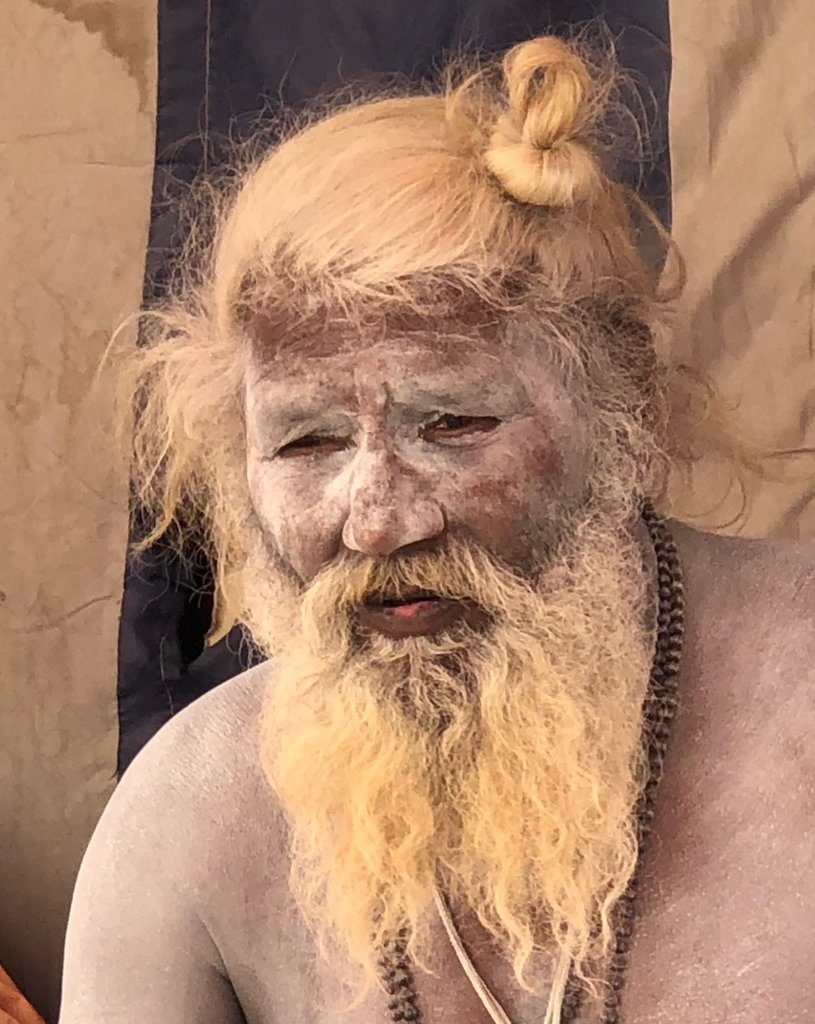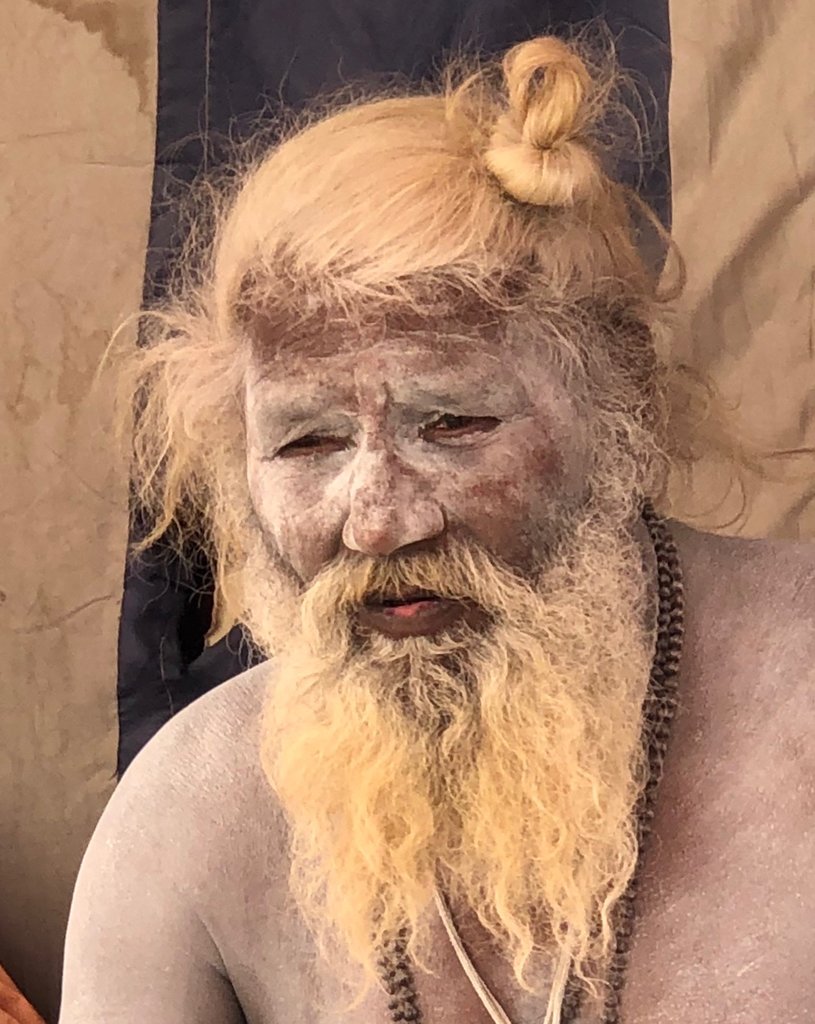 However they merge with the civilisation only during the Kumbh. It is a sight to see several of the Naga Sadhu in Kumbh Mela where they stay in Akharas – the Niranjani Akharas and the Juna Akharas which were originally created over 1000 years ago.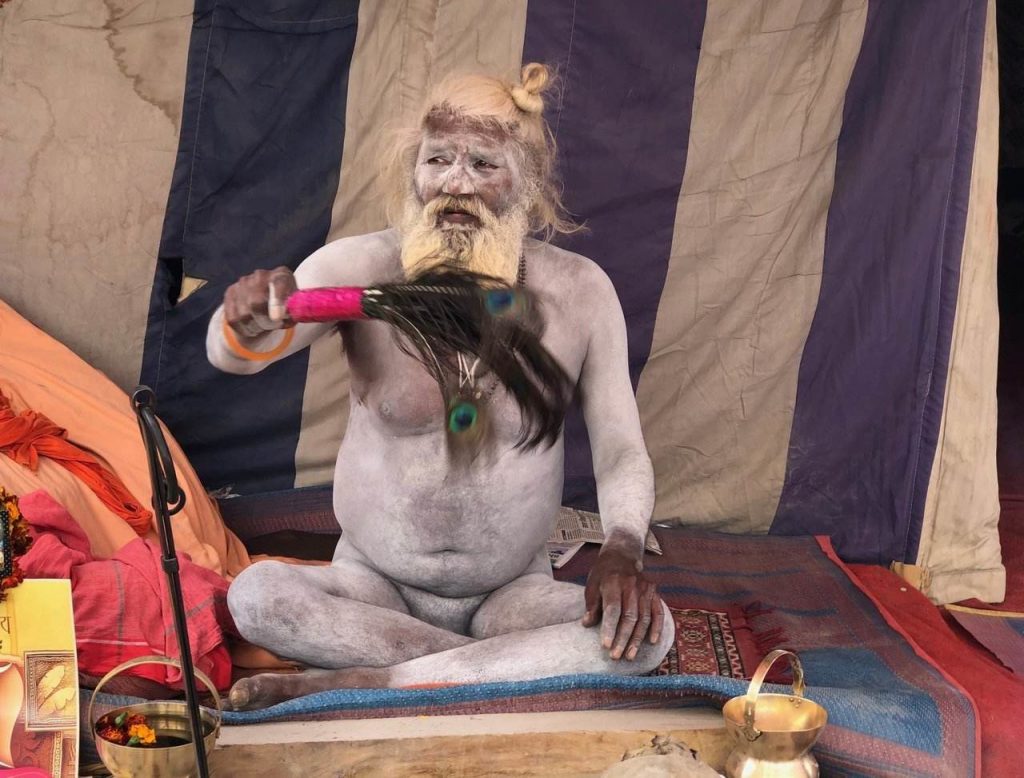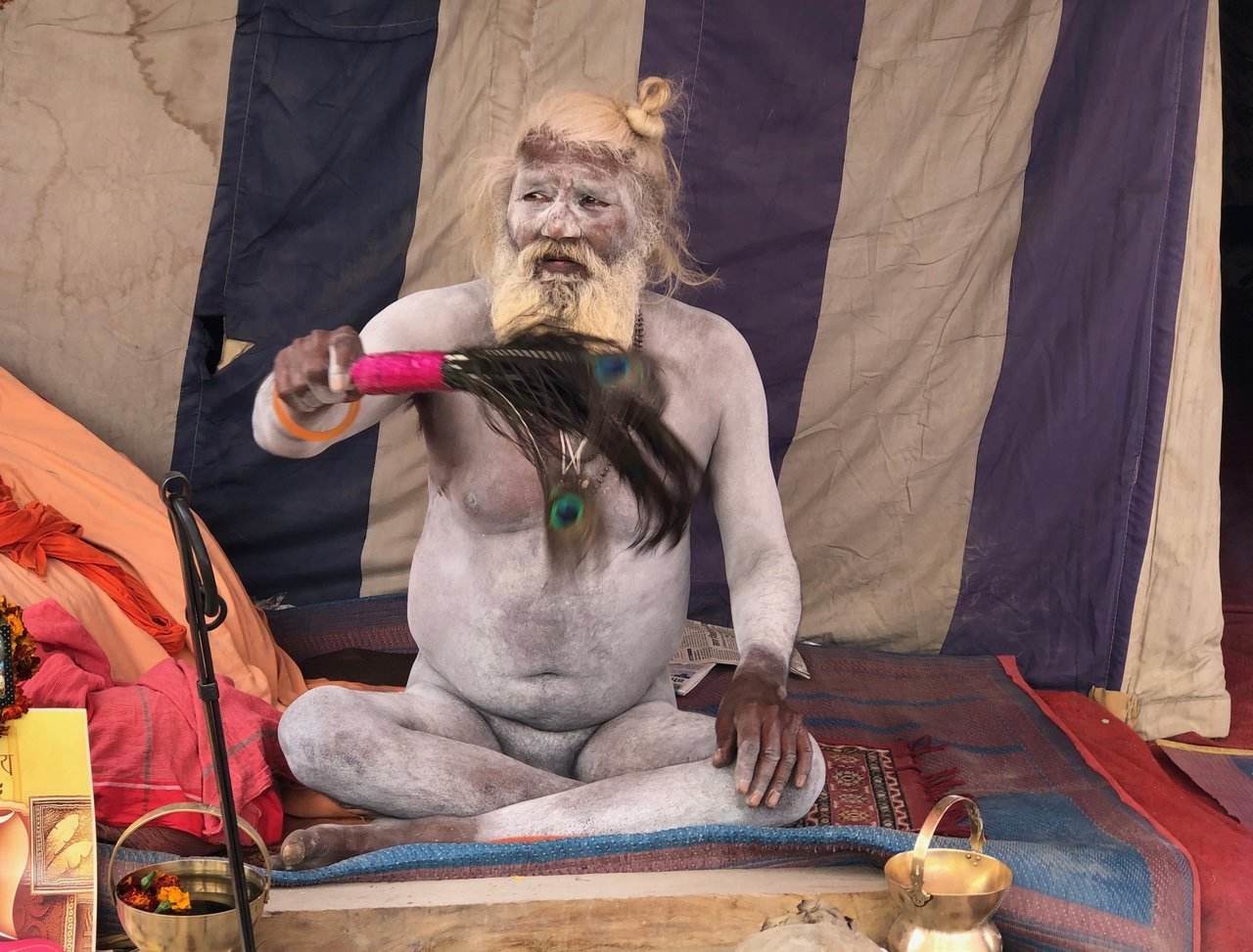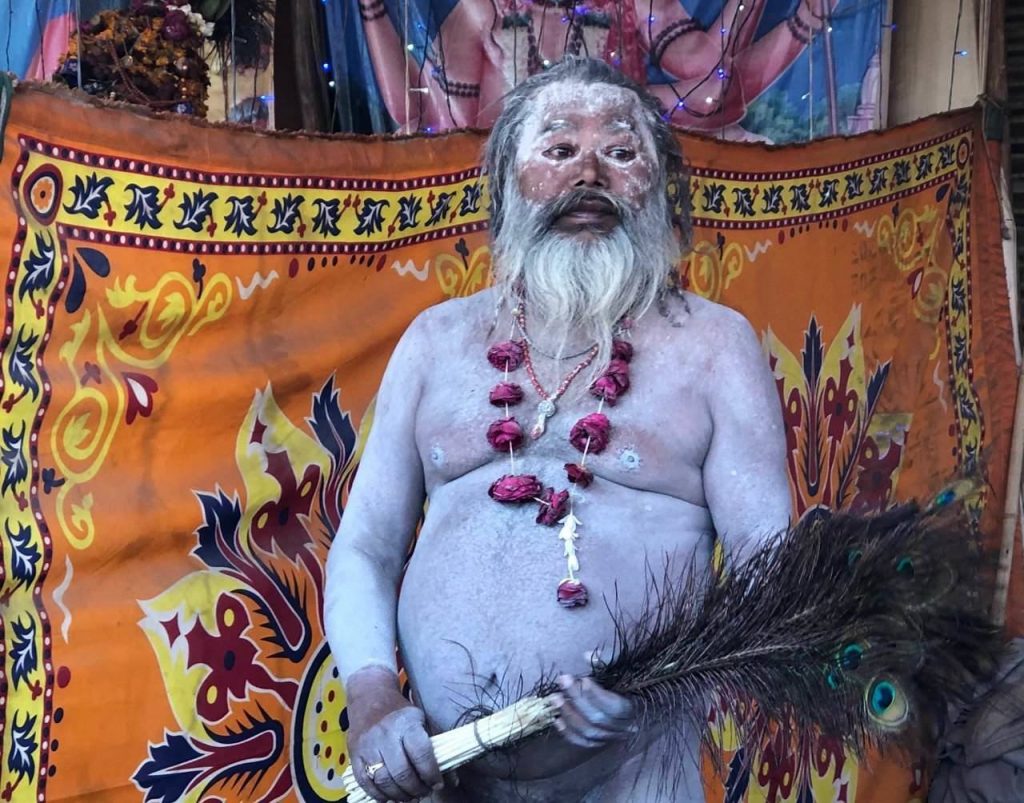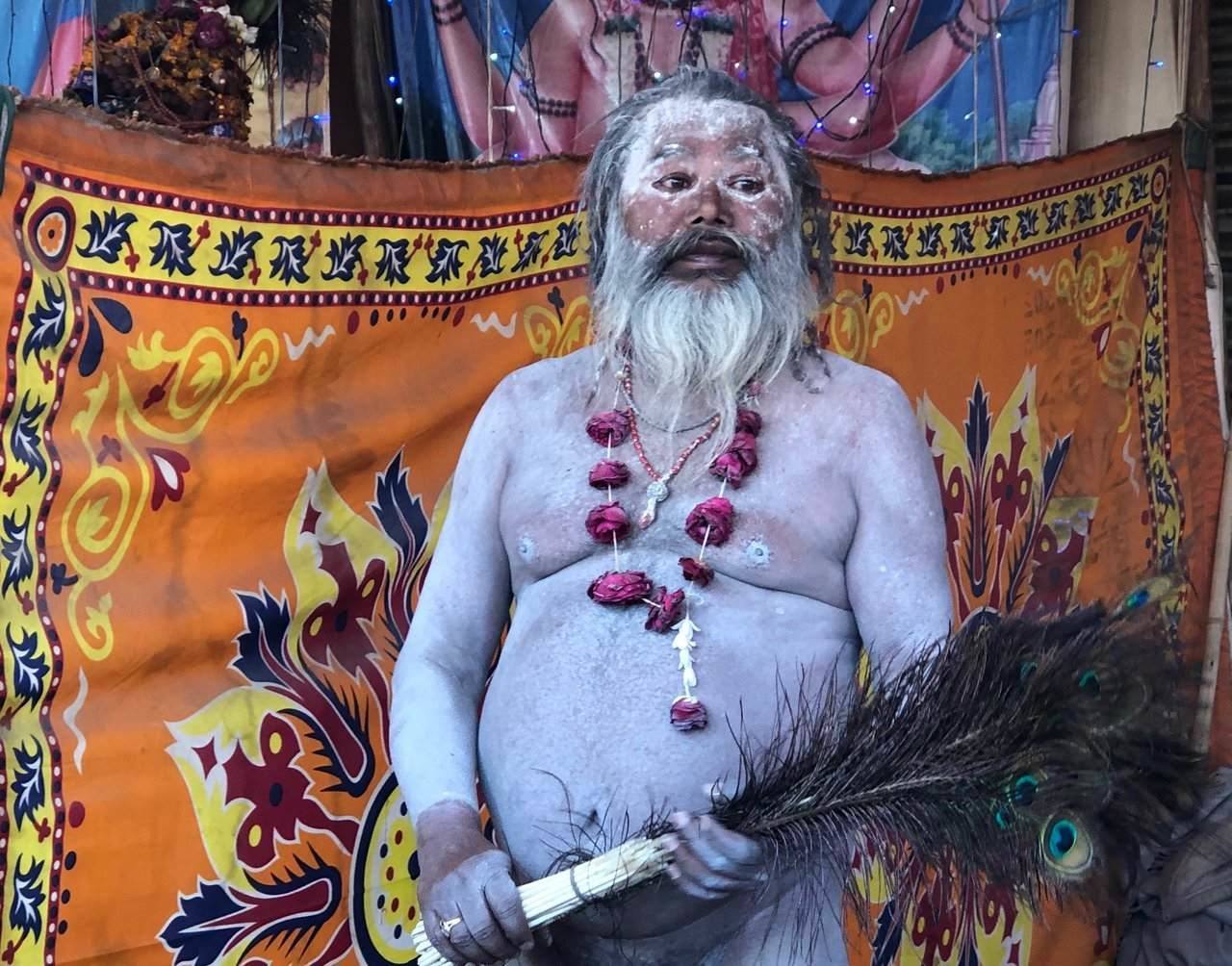 While we were walking around the Juna Akhara, one of the largest order of  saints in Prayag Kumbh, I met several of them. Some blessed us, some chatted with us, some posed for us while a few chased us away. But most of them were friendly although they will chat you up for a longer time if you offer them money. You can also get the quirky and dramatic Naga Sadhu images that you want to take if you are patient and pay them well.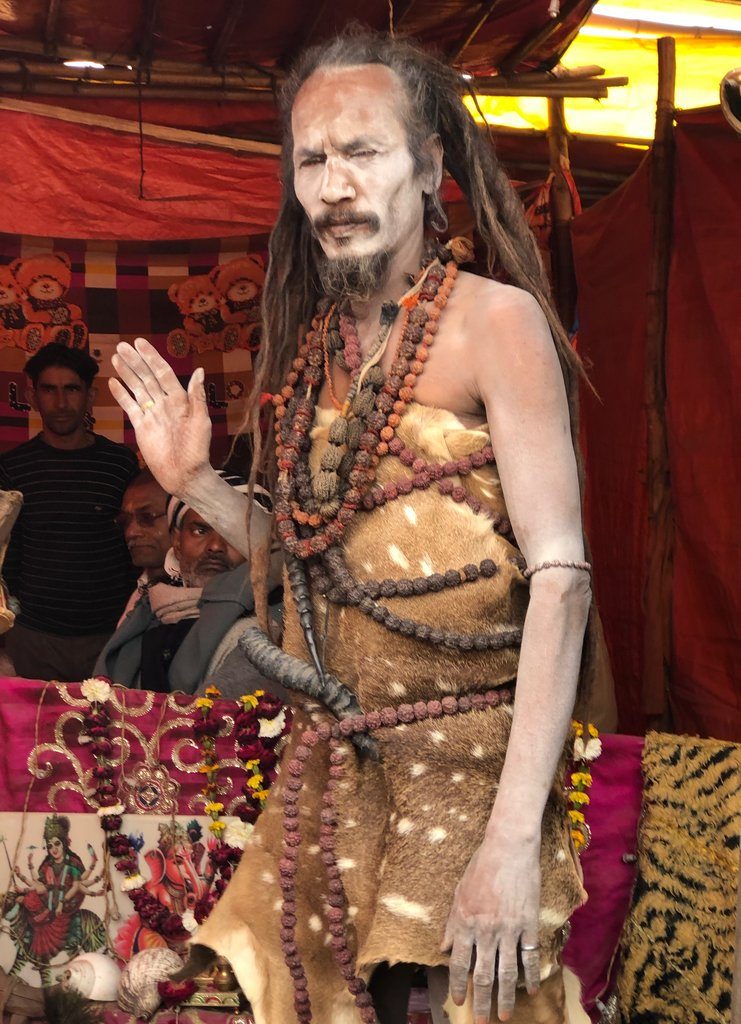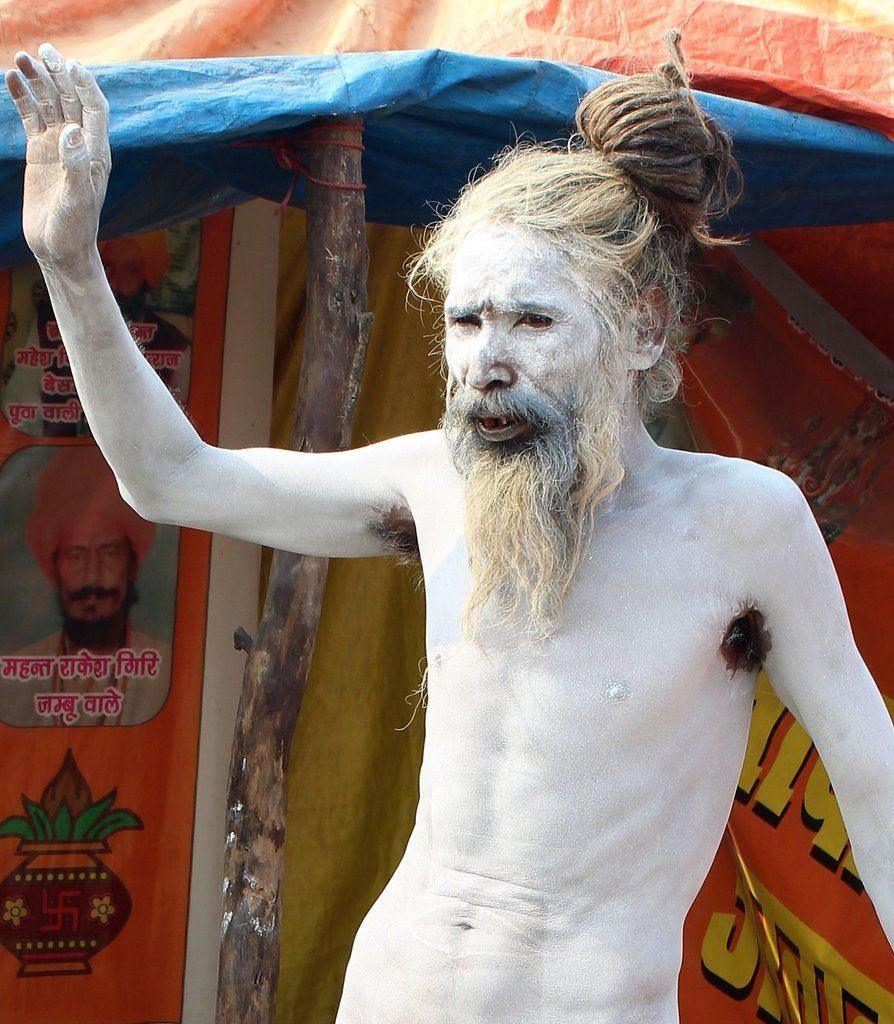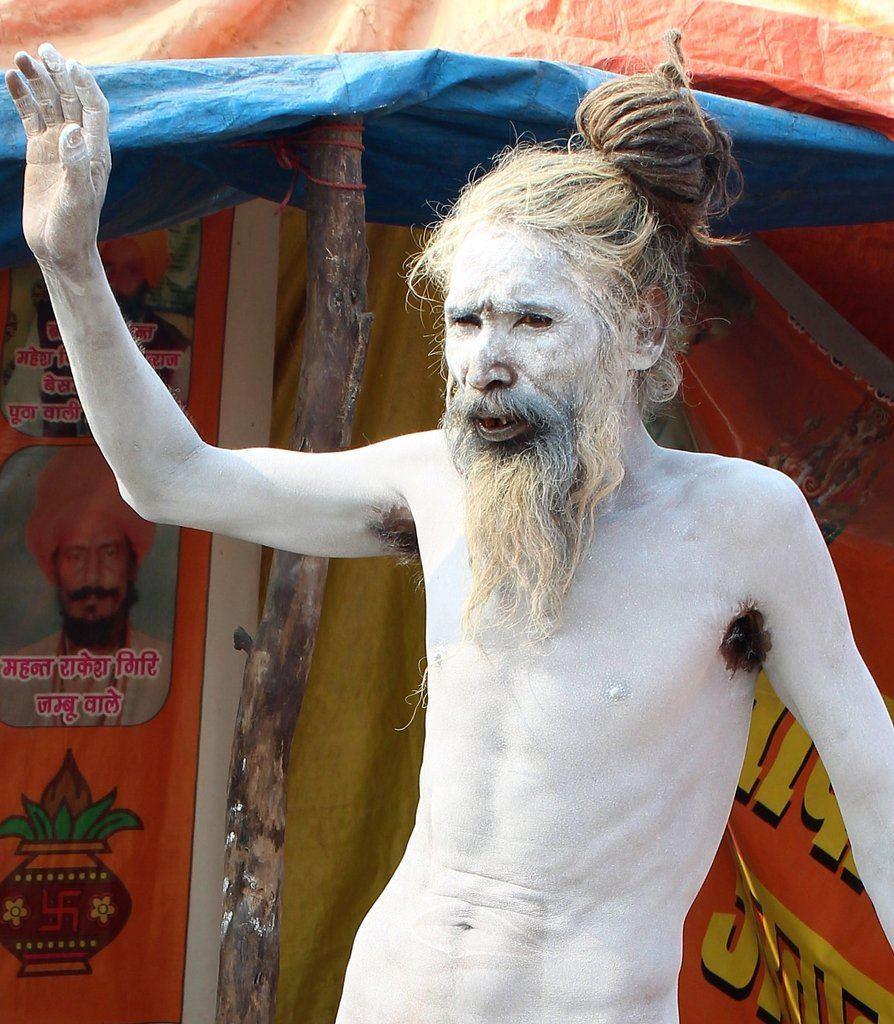 I would have personally liked to spend more time with them, understand what made them give up their normal life. I am told that most of them leave their families, their careers and their regular life to become a part of the order in their teens. Besides men, there are also many women Naga Sadhus. They have given up their families and they don't accept the concept of a household. They are accepted only after they are celibate for a fixed period of their lives. Shedding clothes is just a metaphor for shedding their inhibitions. While the female Naga Sadhus are clothed in public and are usually clad in a robe, they still have to give up everything in life, including all bonds. It is believed that they have to convince their gurus to accept them who conduct a detailed analysis of their families and their lives before accepting them. The wait can sometimes be more than a decade for a female Naga Sadhu to be inducted and she then has to completely donate her life. The women Naga Sadhus are usually addressed as mothers. And there are several stories around them and I would like to hear about some of the Naga sadhu miracles that they can perform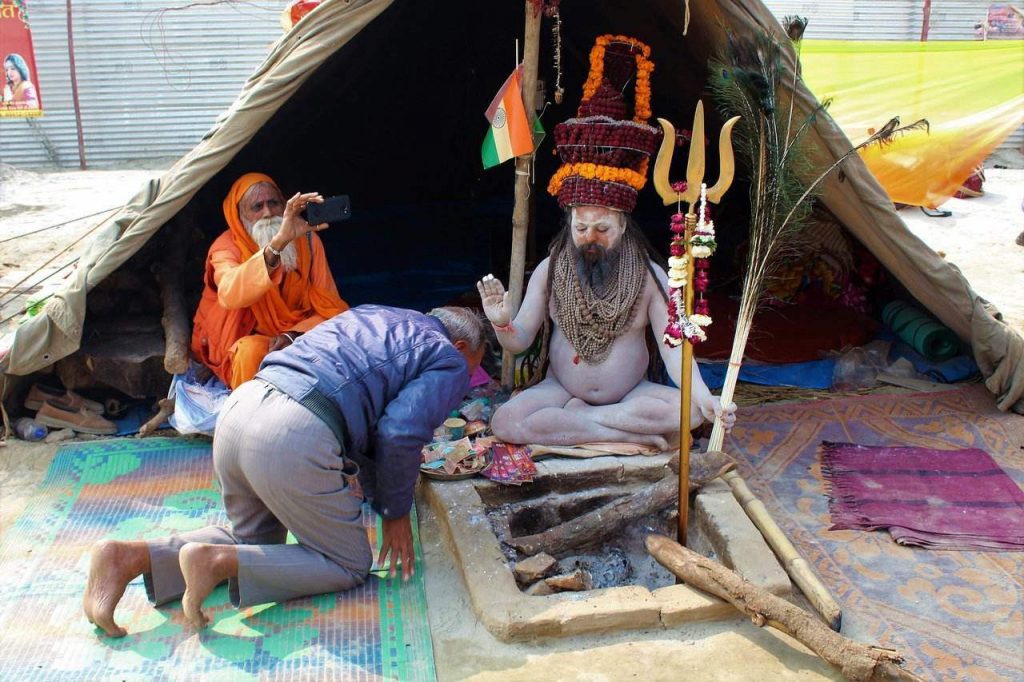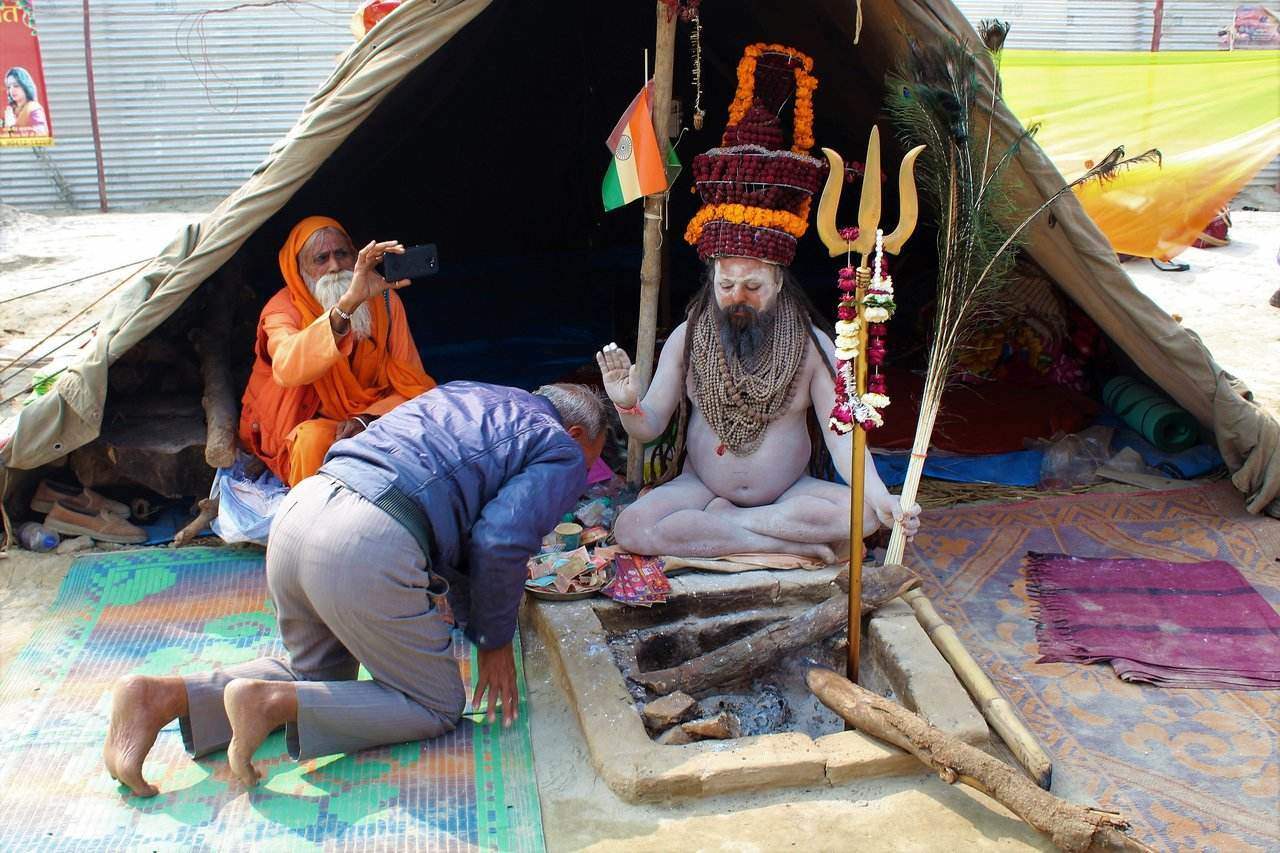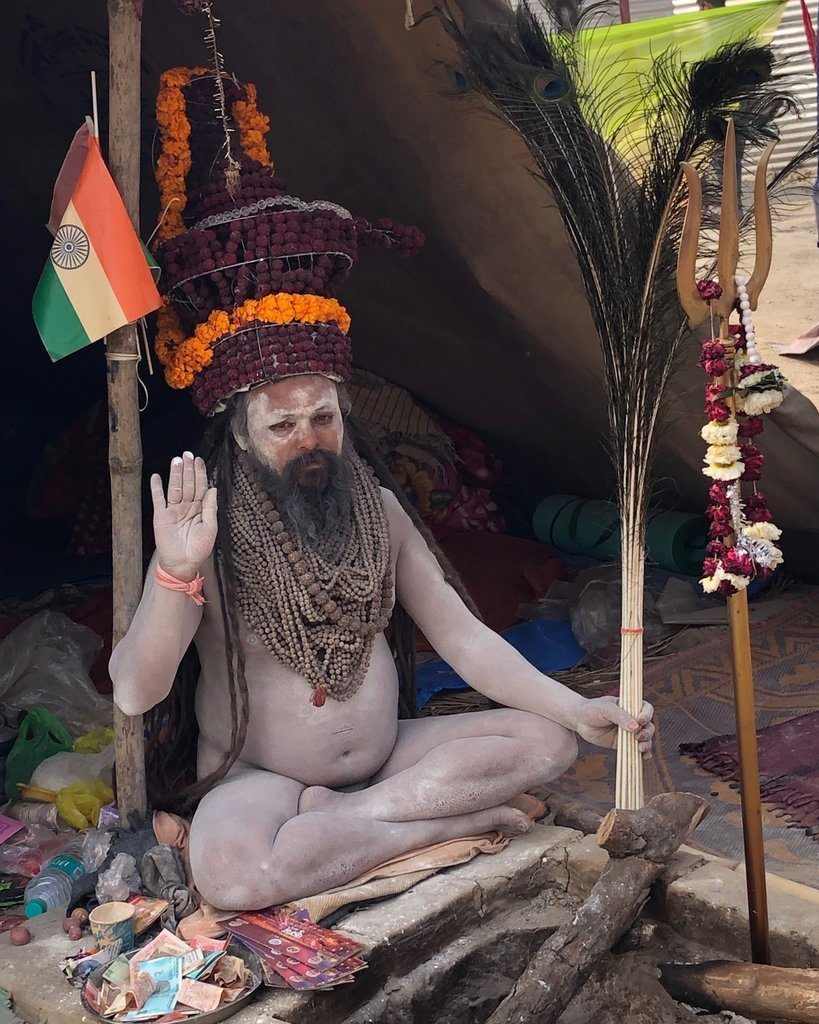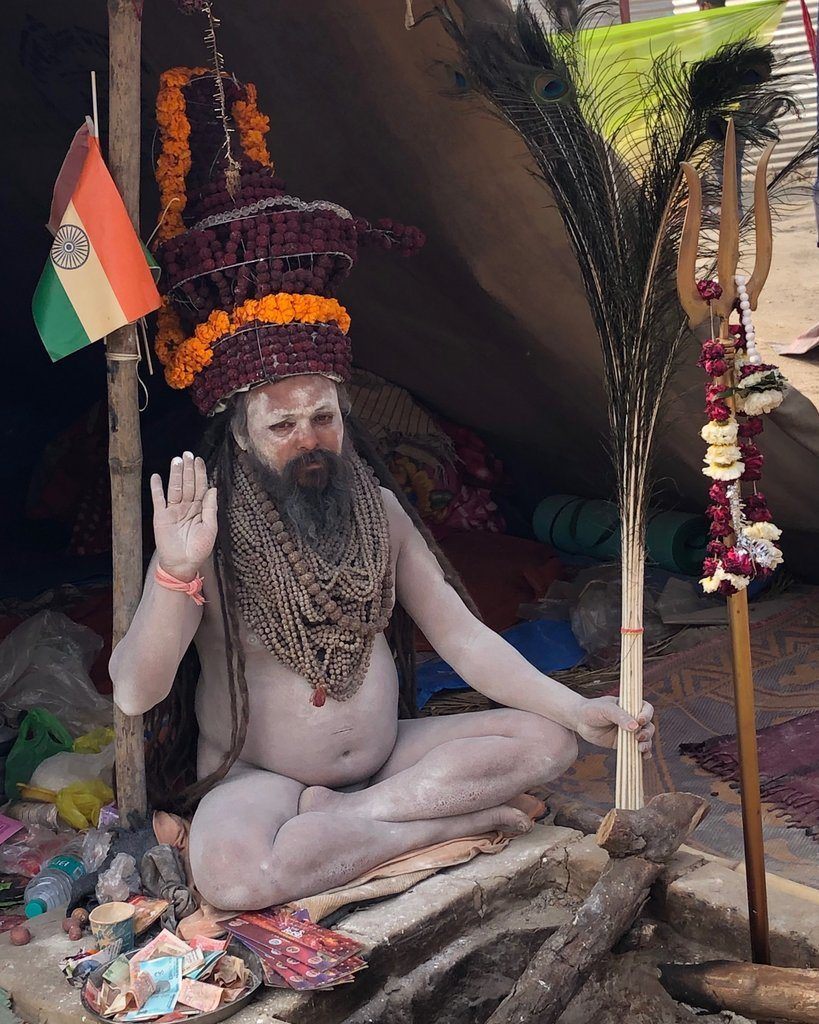 But my guide says that they live in cities like Varanasi in their communes and sometimes they may even merge with the locals , bereft of their identity as a Naga Sadhu. I would however not know that for sure as there are different communities amidst them.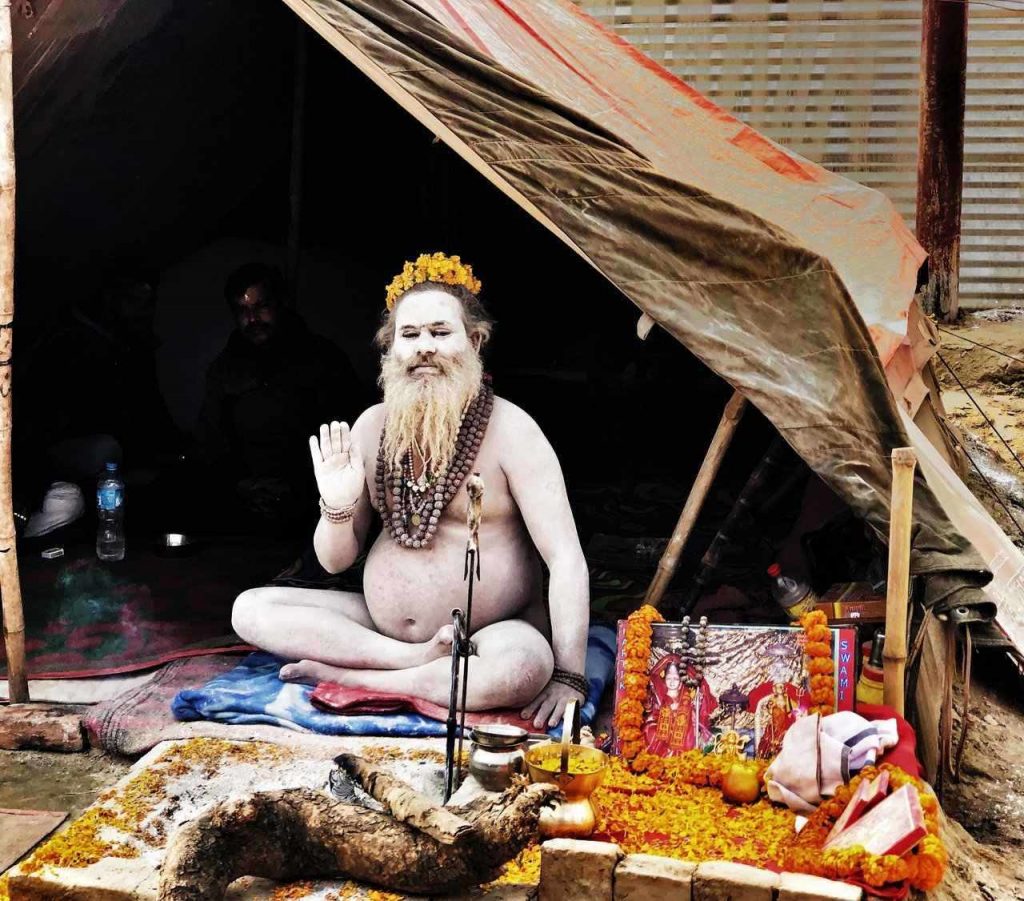 Yet you can find communities of Naga sadhu in Kumbh Mela only. On the auspicious bathing days of the Kumbh Mela called the Shahi Snaan, it is apparently a sight to behold them as they head to the banks of the Ganga. There is a pageant and procession as swords and spears are brandished in the air and the vibrant atmosphere is an experience.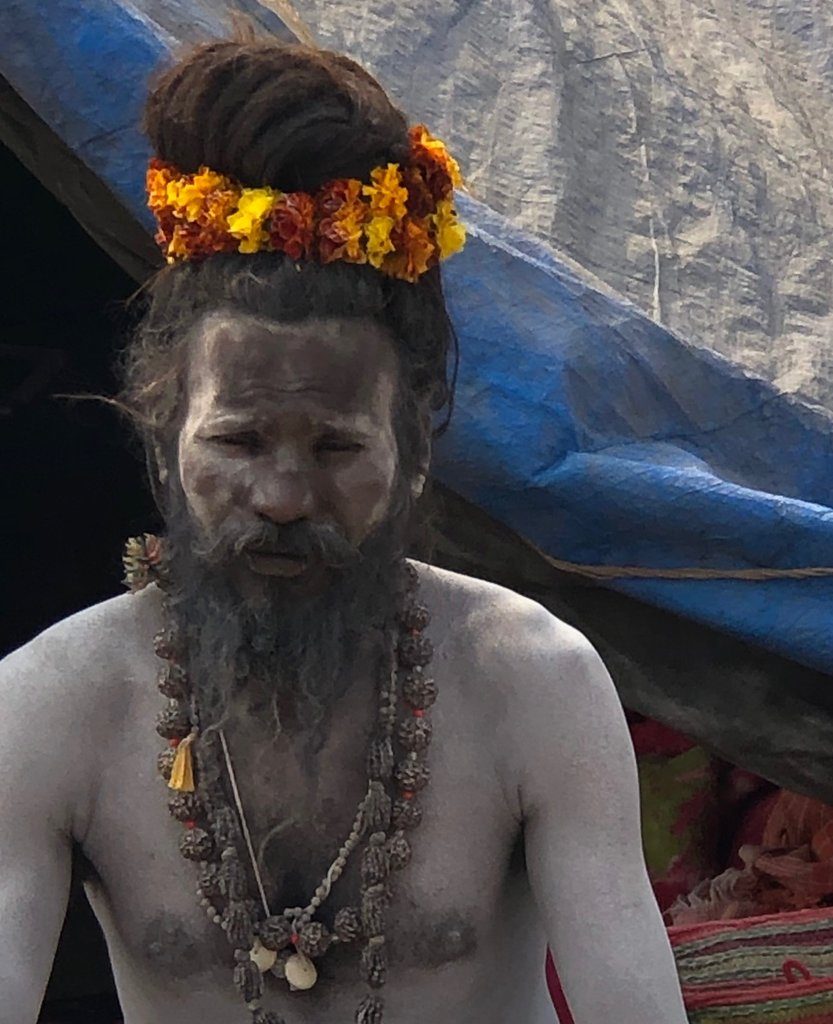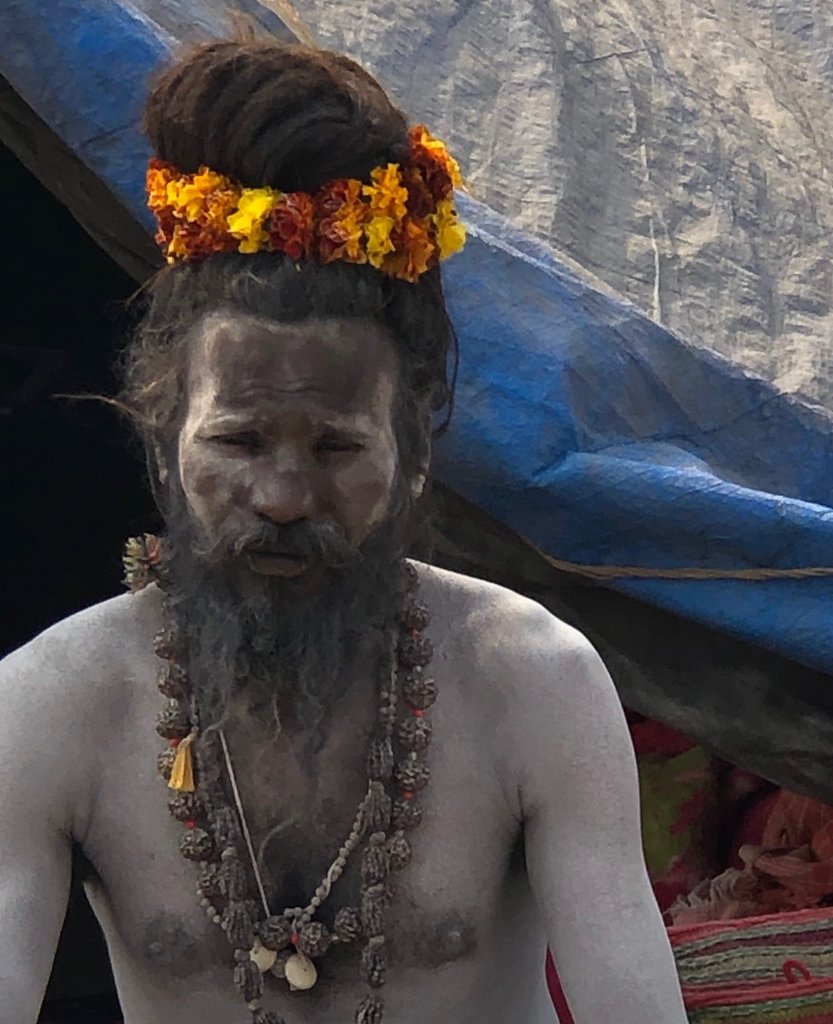 We were however not so lucky to experience this dramatic display . However we got a few photographs of the procession of Naga Sadhu in Kumbh Mela  from the UP tourism that I thought I would share them here. Please note that these photos below taken during the Shahi Snaan are courtesy the tourism board.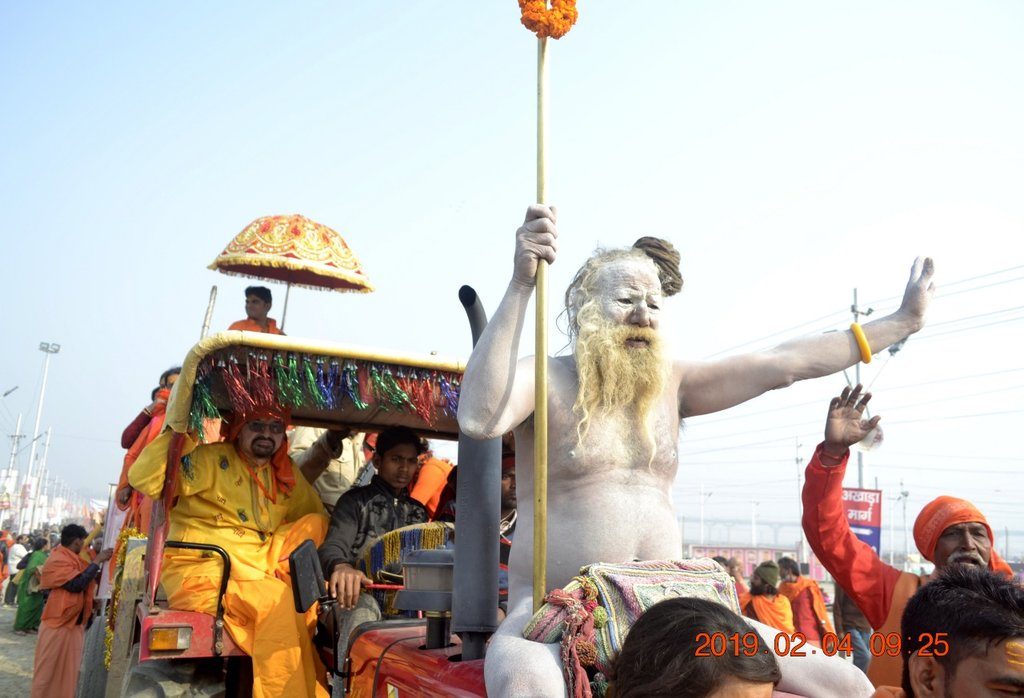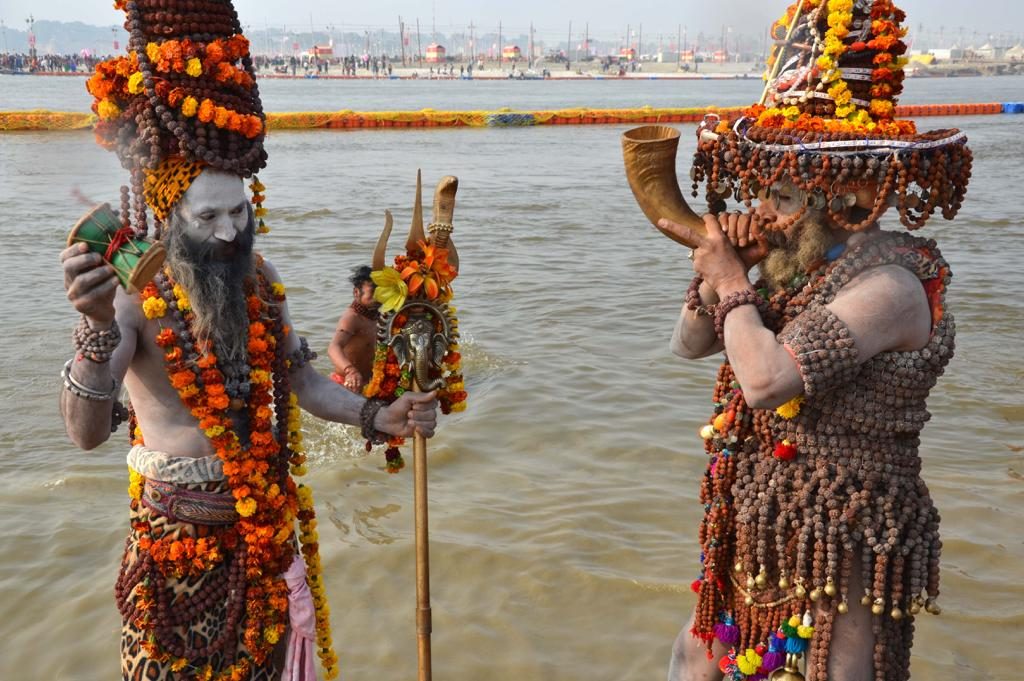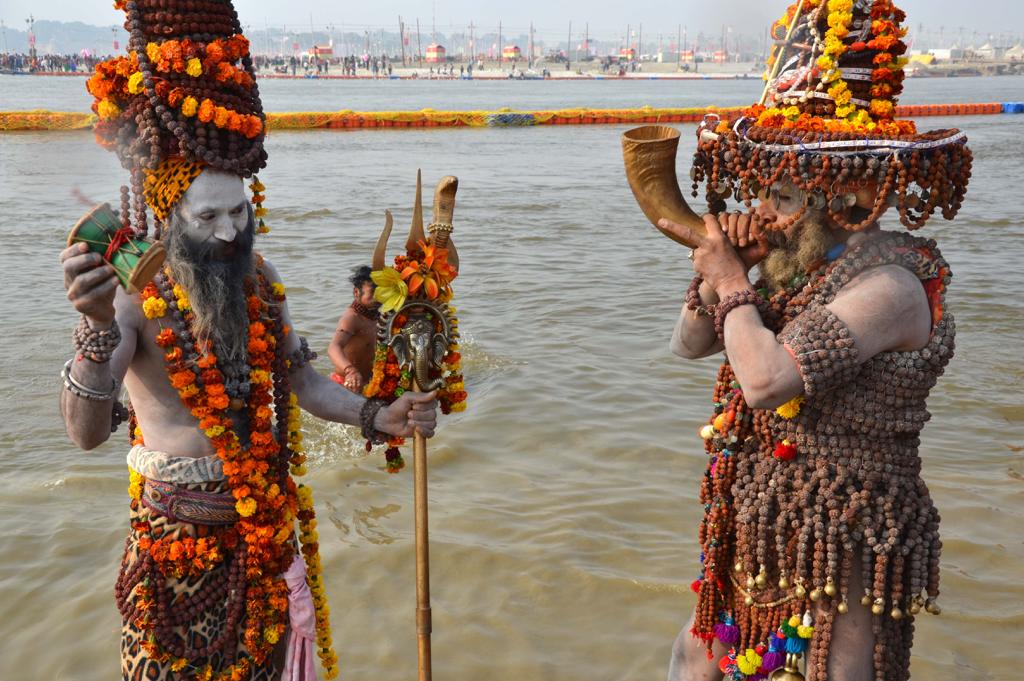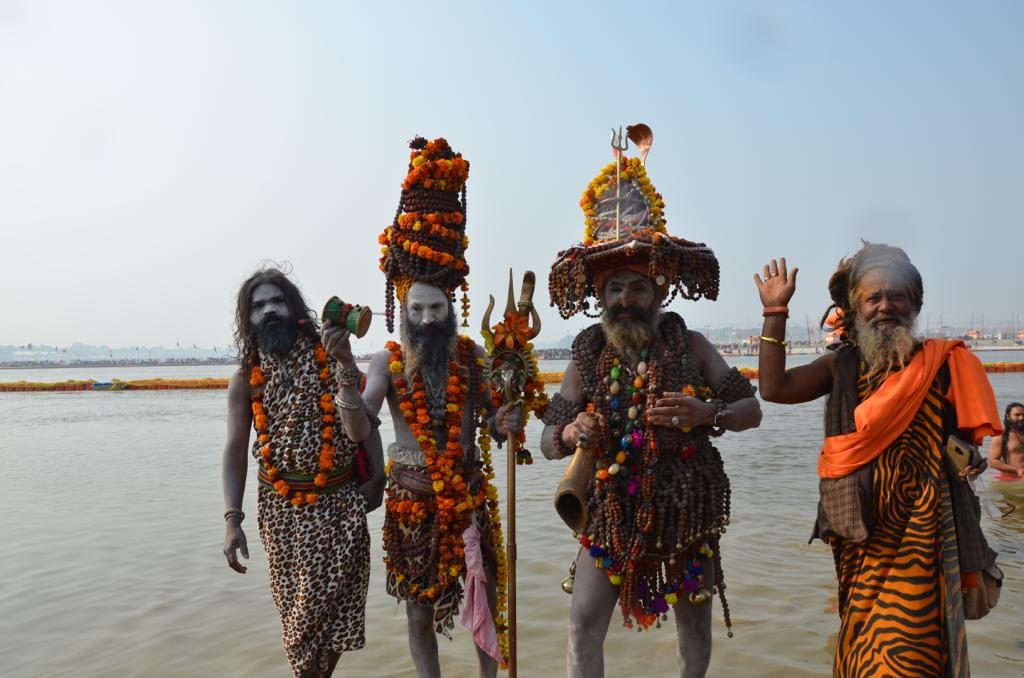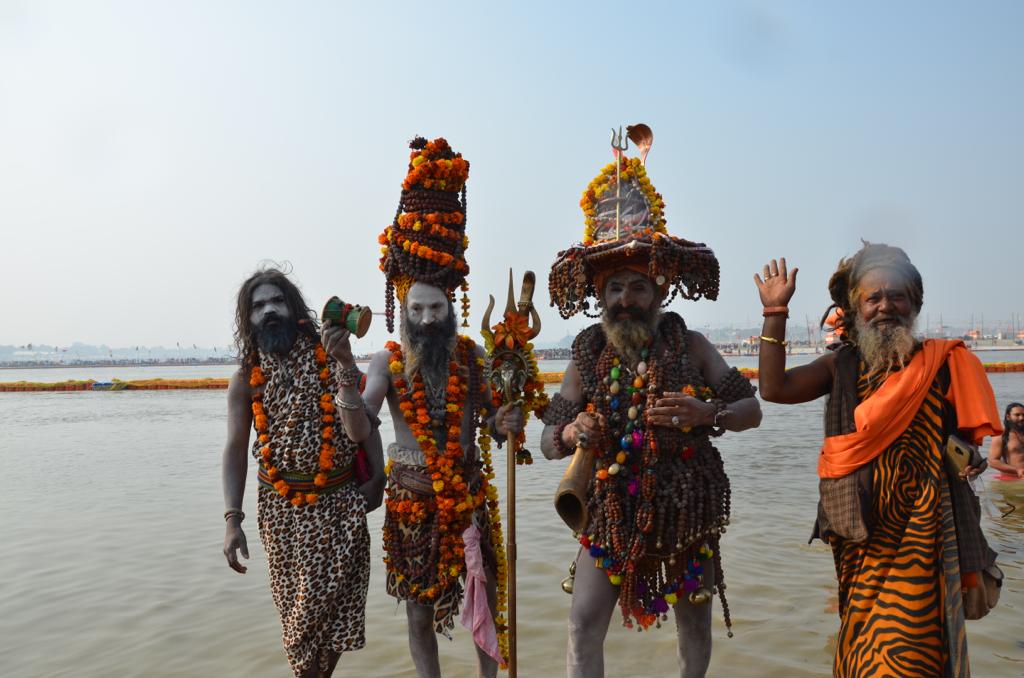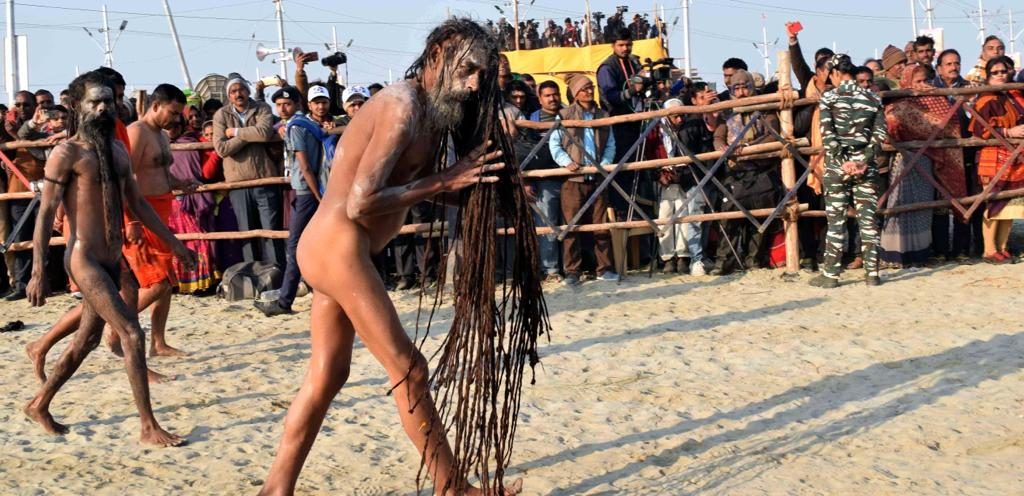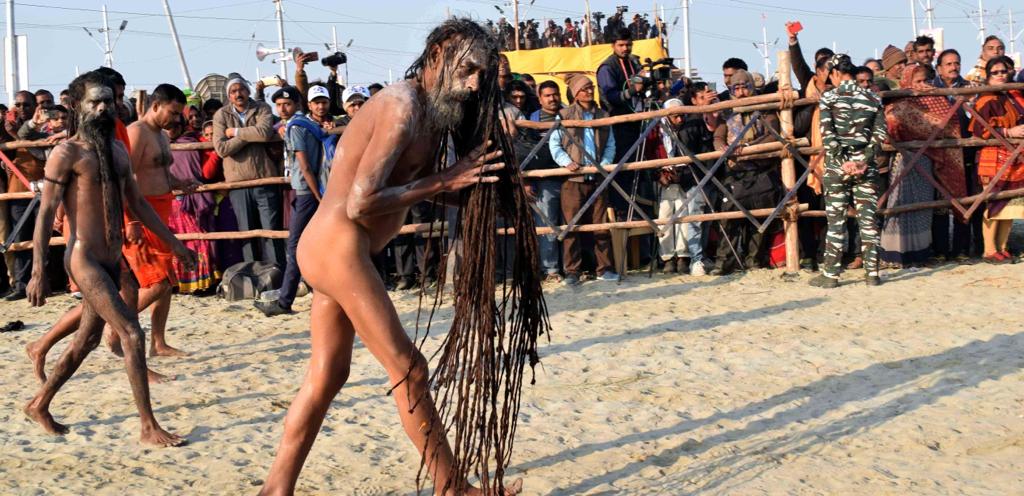 I do hope that during the next Kumbh I would get a chance to meet and talk to them at length and understand a little bit more about this mystical sect of sadhus. Have you met Naga Sadhus and spoken to them ? What are your impressions about them ? Would you like to share any anecdotes on information on the Naga sadhu history ?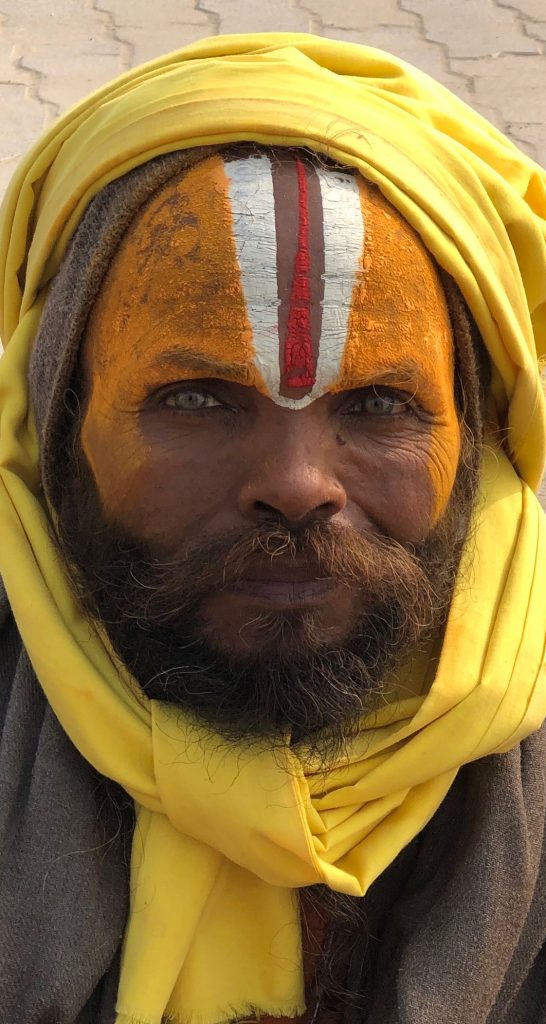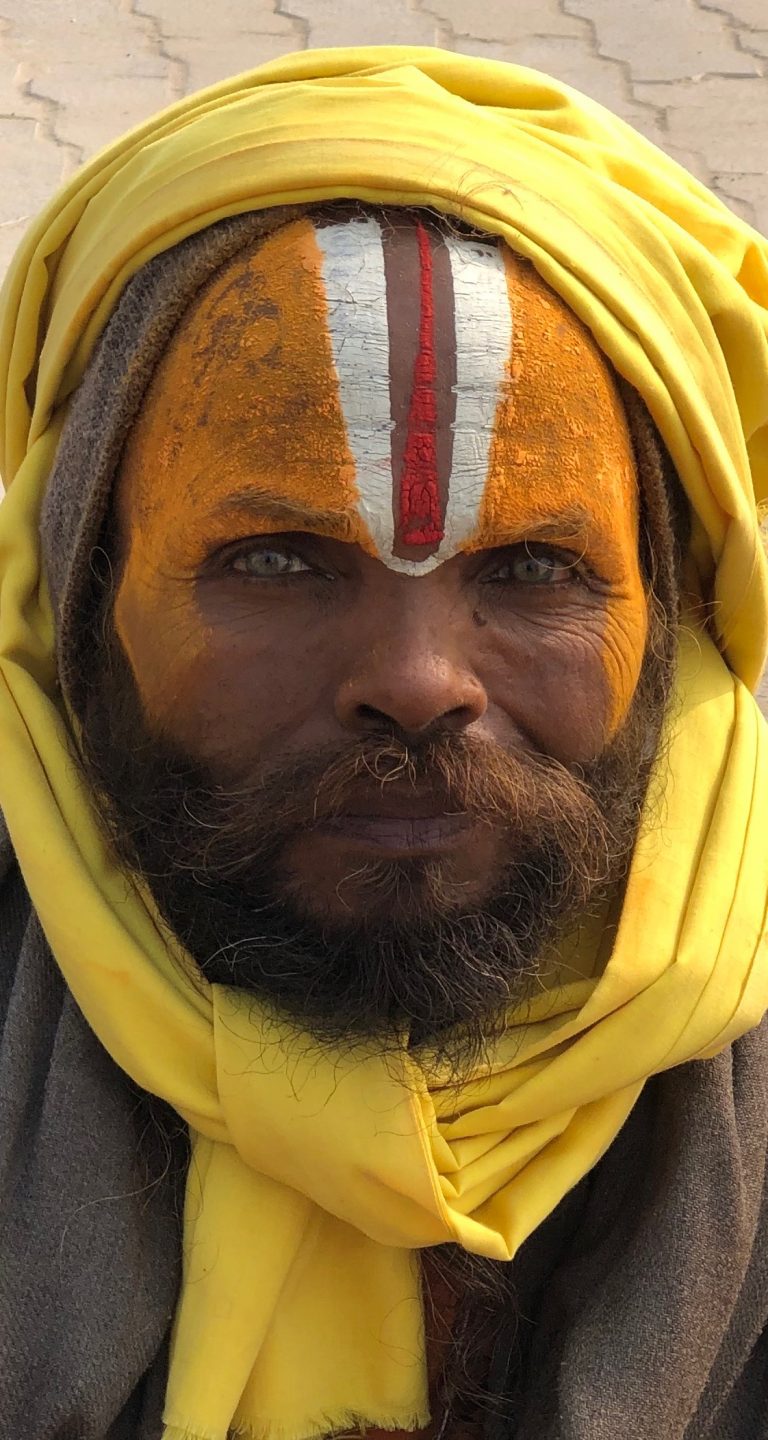 I would like to end the post with this photograph. He is however a Naga Sadhu but I found his eyes both intense and mesmerising. I must say I was a bit unnerved as I asked his permission to take his photograph. And perhaps, a bit intimidated as well.