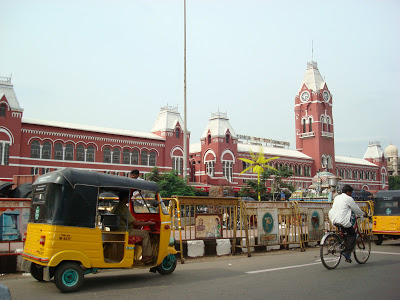 …But a home coming of sorts .It was still dark when the train had come to a grinding halt.Like all early mornings, life was in complete slow motion and in freeze frames .
If this was a film, it would have been easy to just capture a montage of shots , add a bit of effects on the editing table and mix some ambience with some lilting music and let the viewers feel the moment. But writing is different . You need to get the right words to capture the same essence and make the readers visualize what you see. And all this without any effect . And as you can see I'm struggling – the words and the emotions are both choking my mind .
Back to the wee hours of the morning . Look around and there was a contrast in mood, energies and emotions. For those ,like us who have just come in , life was just waking up . A bit of reluctance , wanting to linger for a few more moments . Some bodies still curled up stretching and some still in the arms of deep slumber rudely woken up by loud coolies for whom it's business . Loud arguments and sleepy murmurs struck the right chord .It was a moment to give in , to let someone carry your burdens while you still linger . Cut .Laughter and hugs . There was the happy , cheerful lot met by relatives and friends who are having a reunion of sorts at the platform . Cut again and panic strikes a few hurried feet rushing , pushing to get to their destinations .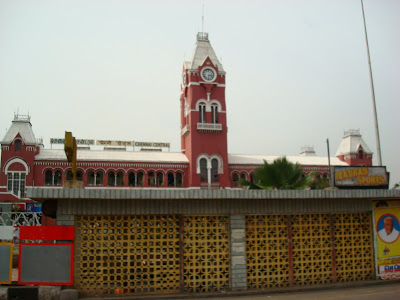 We are at The Central Station . The city's portal where feet enter and exit the city .Amidst the floating population is a certain pulse that stands for the spirit of the city .We wade through the sea of human emotions and cut through the clutter of crowds only to walk into a long queque of humanity waiting for their turn at the pre paid auto stand . For those who are looking for short cuts and a quick buck , there are the auto drivers who are knocking at your impatience , tempting you to break the line and system. This is India . For every system, there are people who will break and allow people to break the system and then we blame the system …
The dawn is still a few minutes away. A whiff of cool breeze settles in , with a tinge of humidity as we drive towards home . It had rained last night . The birds are just beginning to announce the dawn . I am home . This is a special moment .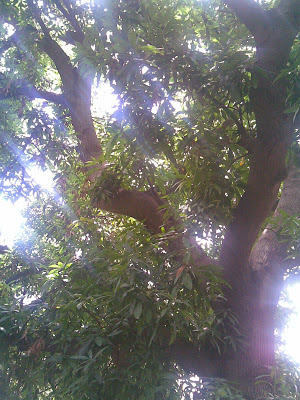 And yes,I forgot to mention – I am in Madras, what people today call Chennai.I potter around the house and take some time off to steal glances at my favourite mango tree ..the sun 's rays just filter through and its bright and cheerful already.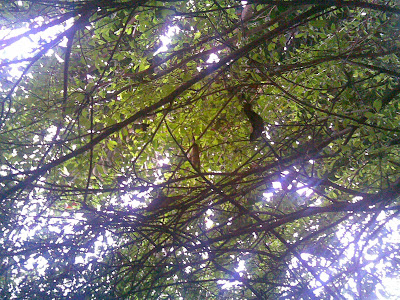 A reason to celebrate is around the corner – Madras Day on August 22 . In 1639 , on the day when a small piece of land which today houses Fort St George and the Secretariat was handed over to the East India Company .
Madras is beautiful and there is no doubt about it . The city has held its own in the face of commercialism and has stood its ground amidst taunts of being dubbed conservative . It has not allowed itself to be changed and I hope it will never be. While there are so many favourite areas and structures and landscapes, I will talk about a few that have mattered to me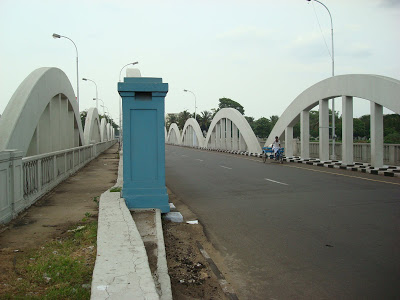 While Madras is synonymous with Gemini Flyover,to me the Napier Bridge is always been more interesting a structure and a landmark. Pictureque in its own way , The River cooum and the Marina Beach are almost adjacent to each other .If Mani Ratnam has fimed it in Ayutha ezhithu, I would like to boast that I have shot a fashion sequence wih models sashaying down the bridge in full view of the traffic.
The Marina .The hip and happenning prefer the Elliots or the Valmiki or the private beaches …but give me any day Marina . The merry go rounds, the kites and the stalls on one end, the memorials and statues on the other , boats and trawlers on the shore dotted with specls of ships on the horizon sailing to far away lands ..I can write an ode to the marina . Battered by the tsunami ,live still goes on here for those who live by the beach and live because of it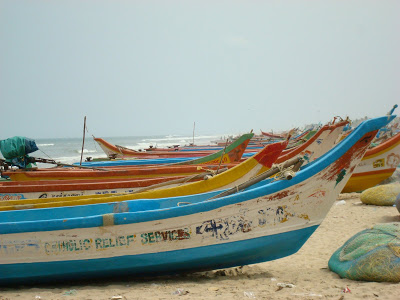 Mylapore. People swear by T Nagar, but give me any day good ole Mylapore with its little luz Corner .While my favourite abode is Alwarpet and I hope to buy a home one day there , this small hamlet was added to madras and today its a cultural hub . Myil means peacock in Tamil and Mylpaore is synonymous with the Kapaleeswar temple .legend has it that Goddess Parvati ,the consort of Lord Shiva did penance in the form of a pea hen to wed him..

Besides religion and mythology …this place finds mention in world history in both Ptolemy's and Marco Polo's records .If you want to know who they are ,please go to www.google.com …After all this,Mylapore is still the best place to have great idlis and sambar or go shopping . A dash of colour,a bit of religion and a taste of original madras -thats Mylapore for you .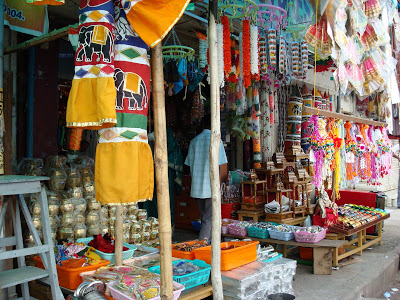 Its midnight now and I can go on in raptures about this city …I cannot believe a couple of days just whizzed past by and I am now back from Madras , my home to my " mayake " Bangalore and I cant tell you how much I miss my city where sunshine is a way of life !