An Unconventional Choice I made
Every woman's life is the sum of all her choices, and Revlon India is here to support that. Choices by Revlon is a platform that will allow every woman to express her opinions and make her choices freely. This month, Revlon talks about Travel. This is one of the many articles that aim to inspire women all over India in their choices about Travel. Start making a choice today. Log on to the Choices By Revlon App here .


Seven years ago, in the month of July as the monsoons lashed Bangalore city, I spent a rather sleepless night. I was restless. For more than fifteen years of my life, ever since I graduated out of media school in Mumbai, all I had was one dream – to be a successful media professional. And I had one of the dream roles of my life- as a core member of one of the leading media firms, I was part of their business and launch strategy and I got the opportunity to head the operations and launch the product in as many as nine markets in South India. There were highs and lows, but the highs outweighed the lows. Yet that night, I was strangely discontented. I felt that my life was being restricted by corporate diktats. I was bored. Suddenly, designations meant nothing. And the money was not a lure either. My boss decided I needed a sabbatical. I realized I needed to restart my life.
I took a three month break and sought refuge in a blog, a travel diary which I had started a while ago and had virtually ignored. As I spent time on it, little did I realize that this alter ego was here to stay. I traveled, I wrote, I blogged. I found something new everyday. I learnt something new everyday. I became a travel writer, a travel blogger.
The boss called asking me if I was coming back. Job offers knocked at the door. I saw new places, met new people and saw new opportunities in the horizon. I knew it was a distant shot. It was going to be a tough road ahead of me but I was tempted to try it out. It was a choice I took. I told the boss I was not coming back. And I did not go back to the corporate role, even once during the seven years. I documented my journey as a blogger in my 100th post and within a year, I was blogging so profusely that I had finished 200 posts.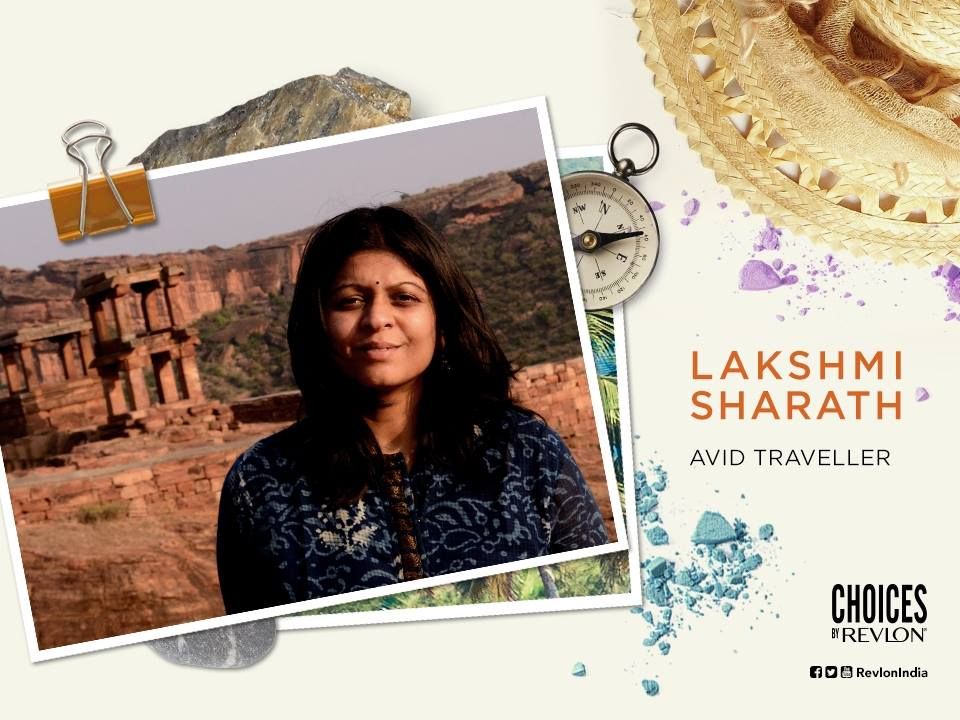 We are all defined by the choices we make in life. For me, it was then a choice between a new identity and a thriving career, a choice between starting from scratch and staying at the top, a choice between freedom and financial growth, a choice between being a freelancer and an employee. My corporate career had taught me to take up challenges and I decided to try it out with my own life. I was lucky to find support from my family. And I learnt some of my best lessons of life on the road. I eventually realized that I had chosen growth to stagnation for while the cubicle brought in financial growth, the person in me had stopped growing.
The going has been tough but exciting. I have traveled across the length and breadth of country and visited several countries. I wrote, photographed and shared my experiences. I am fortunate and grateful to my readers and followers. The blog which was barely a couple of years old then with a handful of posts is now in its 9th year and has more than 700 posts. And the accolades followed.
I often get a mail everyday from readers asking me if they can quit their jobs to travel. I try to motivate them but also give them the real picture because travel writing is simple hard work.
It is not just another glamorous path but it is filled with hard work. And the opportunities are endless should you wish to restart your life. I shared some of the tips that helped me when I quit my job to travel
Today for me, travelling is not just a chosen path or a career. It has now become a way of life.