Visiting the twin cities Hyderabad and Secunderabad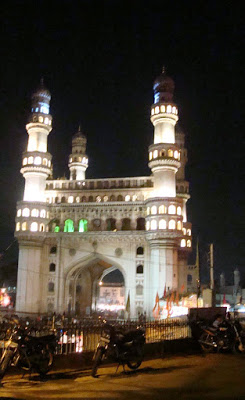 I am in the twin cities after almost a year and a half. My most memorable trip here was when I was here when I launched a media product here a couple of years ago ..and my trips gradually stopped after I left my job .The Charminar has always been one of my favourites and I strolled along the vibrant lanes of the Bangle Bazaar and shopped till I dropped..


Well, I havent had the biriyani as yet and I am off to Warangal today, an ancient town and probably the capital of the Kakatiyas who ruled here …one of my most impulsive and unplanned trips. I dont even have a roof tonight over my head and I need to figure that out once I get there ..see you next week and have a great Deepavali if I dont see you guys before that..