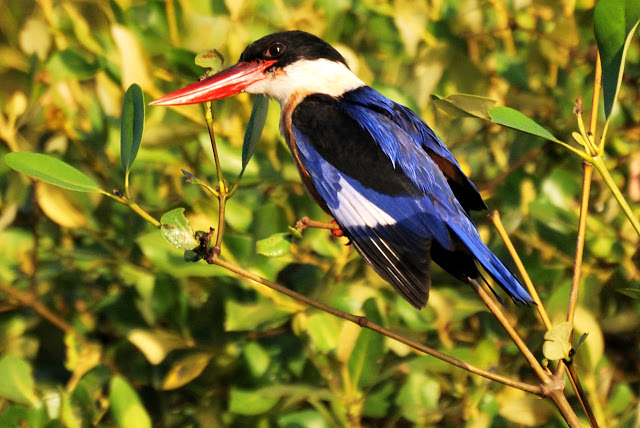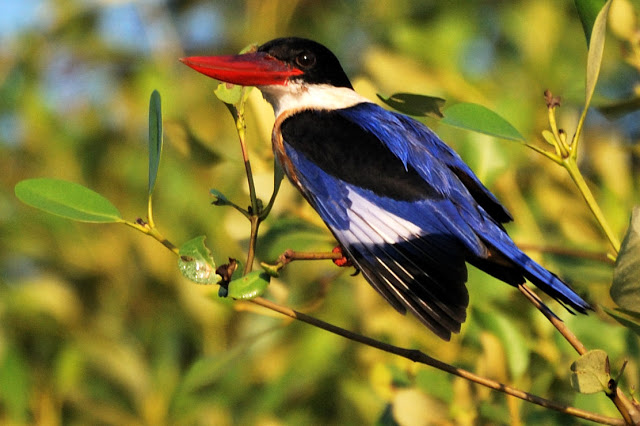 I was birding in Goa, January last year and was lucky to have spotted many varieties of the kingfisher – white breasted, the black capped , the stork billed , the not so common kingfisher and the white collared kingfisher besides other birds.
The photography credit for both these photographs goes to the husband . 
If you like my posts and pictures and if you like to travel with me , join me on Facebook.