From whisky to ghosts – 48 hours in Edinburgh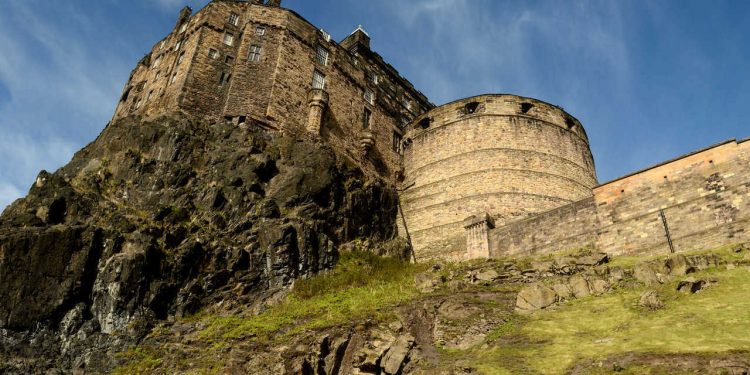 48 hours in Edinburgh
You cannot resist the Scottish melody.  Rising up from the hills, flowing down the fields, ringing across the Lochs , reaching into towns and villages, the bagpiper lures you with his tunes . I stopped in the middle of the journey in Edinburgh just to hear him busking , his song transporting me to a different era .  Knights , warriors, poets and ghosts visit you from every lane of Edinburgh.  There is so much to do , so much to absorb and just so much to live it up here and there are so many best places in Edinburgh which need to be explored. And as you down  a glass of Scotch , you hear stories of ghosts haunting the town. I travel for culture and stories, for fun and relaxation and for food and drink. And Edinburgh promises me all of these experiences. The Medieval Old Town and the Georgian New Town charm you  for Edinburgh is always celebrating – the Fringe Festival, the International Festival, the International Book Festival among others. However if you are spending just 48 hours in Edinburgh,  here are some of the places to see in Edinburgh .From whisky tours to literary tours, there is something for everybody and here are some of the  top things to do in Edinburgh.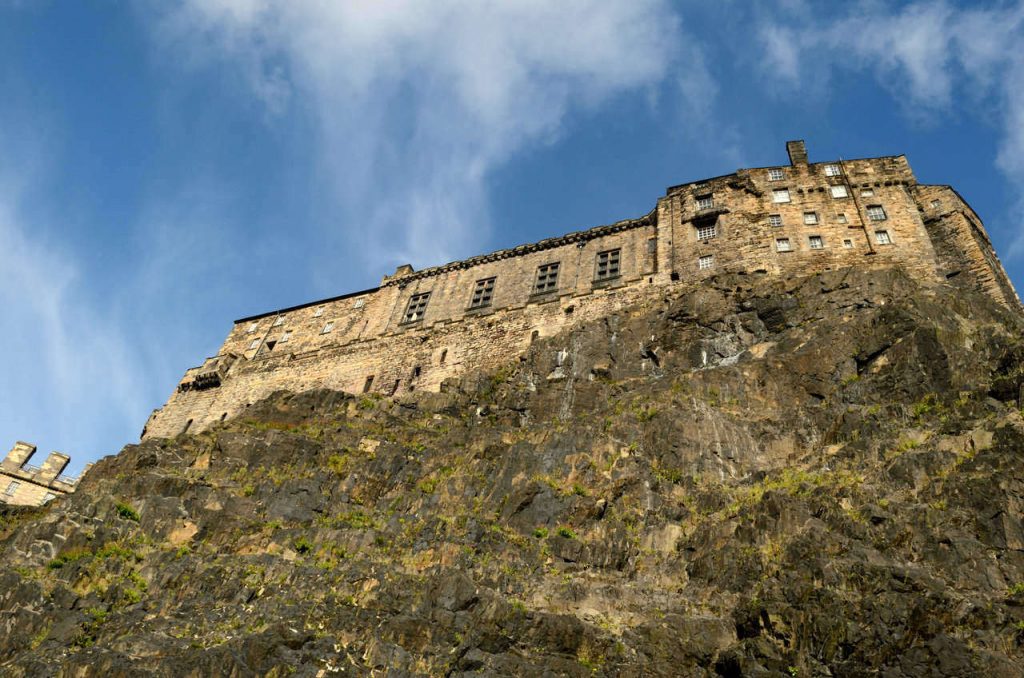 The Royal Mile
There is history, legends, monuments ,forts , palaces,  restaurants, pubs and shops all along one Scottish mile in the old Edinburgh town. One of the popular places to see in Edinburgh, this is where every tourist lands and explores the linear streets that take you to a medieval world. If you have just 48 hours in Edinburgh, then this is where you should be. Start your walking tour from the Edinburgh Castle and end at Holyrood Abbey.
If you need a fast-track entry and a knowledgeable guide, go to GetYourGuide website.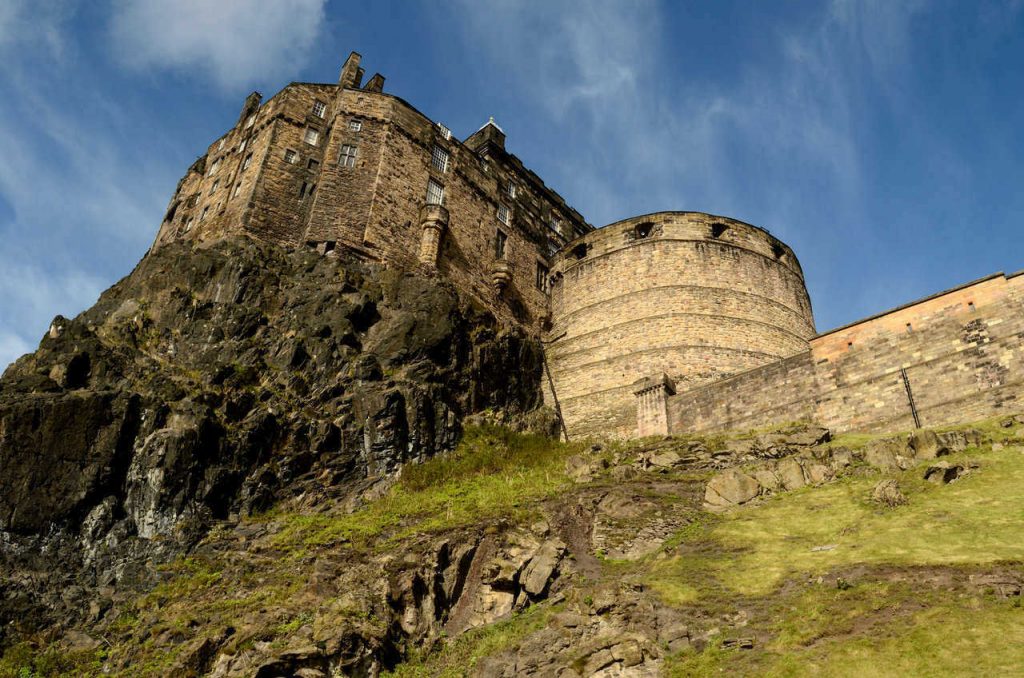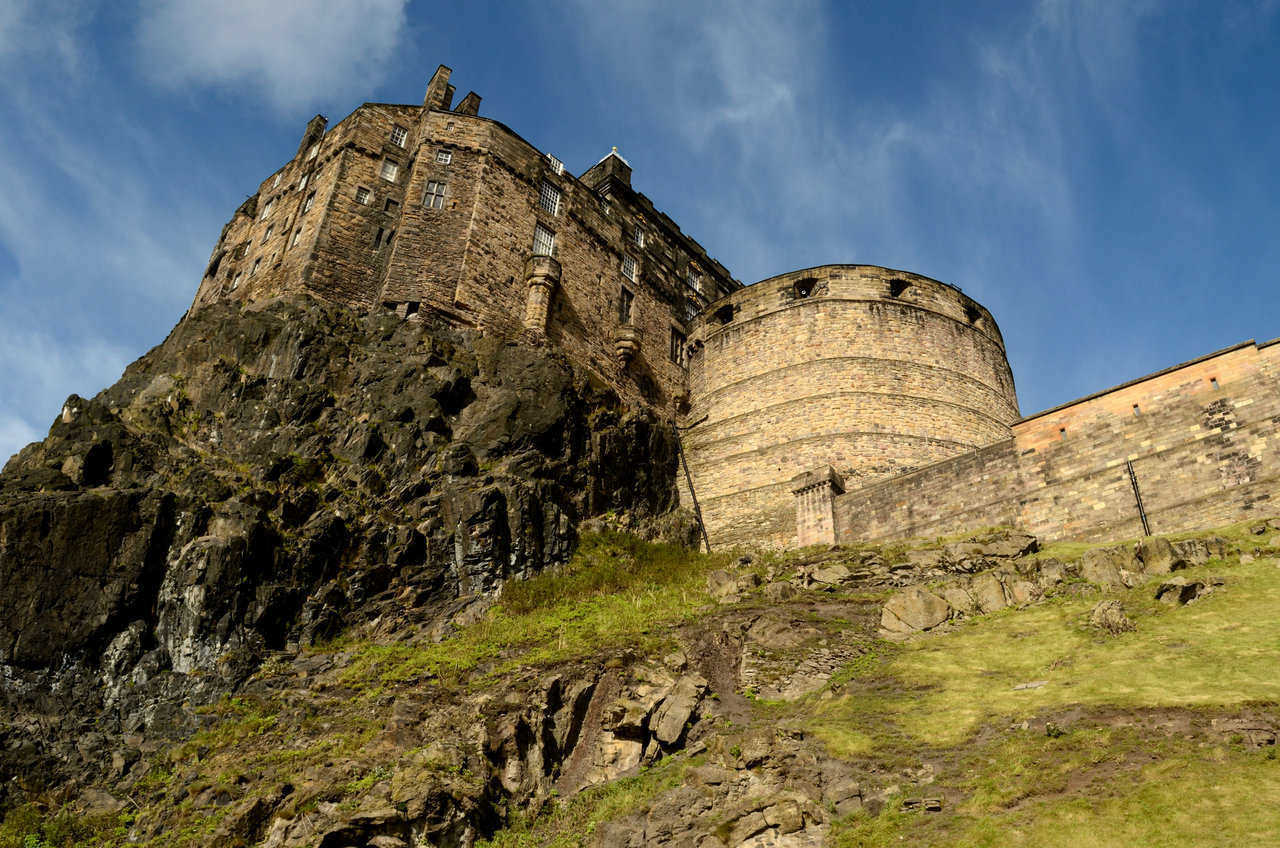 The alleys or closes as they are called add to the character. You may want to take time off to explore the four main streets  – Castle Hill, Lawnmarket, High Street and CanonGate where you get to explore the monuments . The Royal Mile walking tour is one of the top things to do in Edinburgh. My personal favourite is the Holyrood Palace, one of the best places in Edinburgh and which is the official residence of the British king in Scotland.  You get a glimpse of the  life and betrayal of Mary, Queen of Scots here, while you see the ruins of the Holyrood Abbey founded in the 12th century.  But then you get to down history here with large glasses of whiskey, so don't miss out the pubs here. My favourite is the 16th century White Hart Inn , one of the oldest pubs in Edinburgh .
The Whisky Tour
Now a trip to Scotland is never complete without getting high and a taste of all the whiskies and single malts. The Scotch Whisky experience is one you must not miss, if you have just 48 hours in Edinburgh. On my way to Glenkinchie distillery, one of the best places in Edinburgh, we discussed the highland and lowland malts and got the entire low down , straight from the horse's mouth.  Discover the various flavours and aromas and get a bit tipsy with every sip of various malts and whiskies.  If you have the time, do visit any of the distilleries around Edinburgh where a tour guide will take you through the entire process. There are several whisky tours organised in and around Edinburgh and this is one of the most popular and top things to do in Edinburgh.
Top-rated whisky tour
Enjoy a guided tour and tasting in one of the world's largest collections of Scotch whisky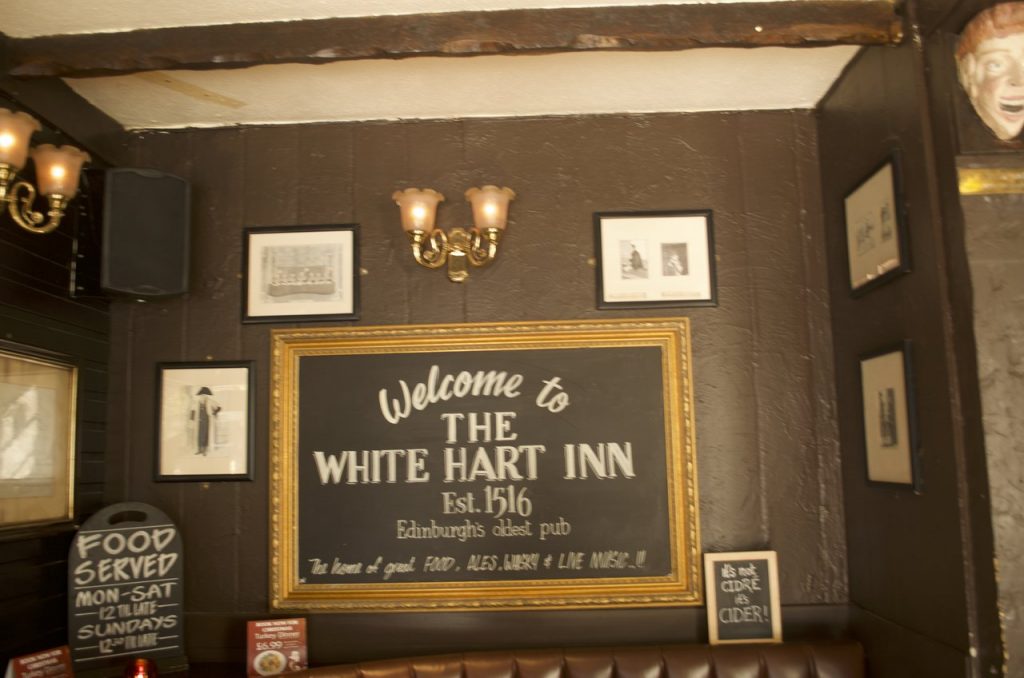 The haunted Edinburgh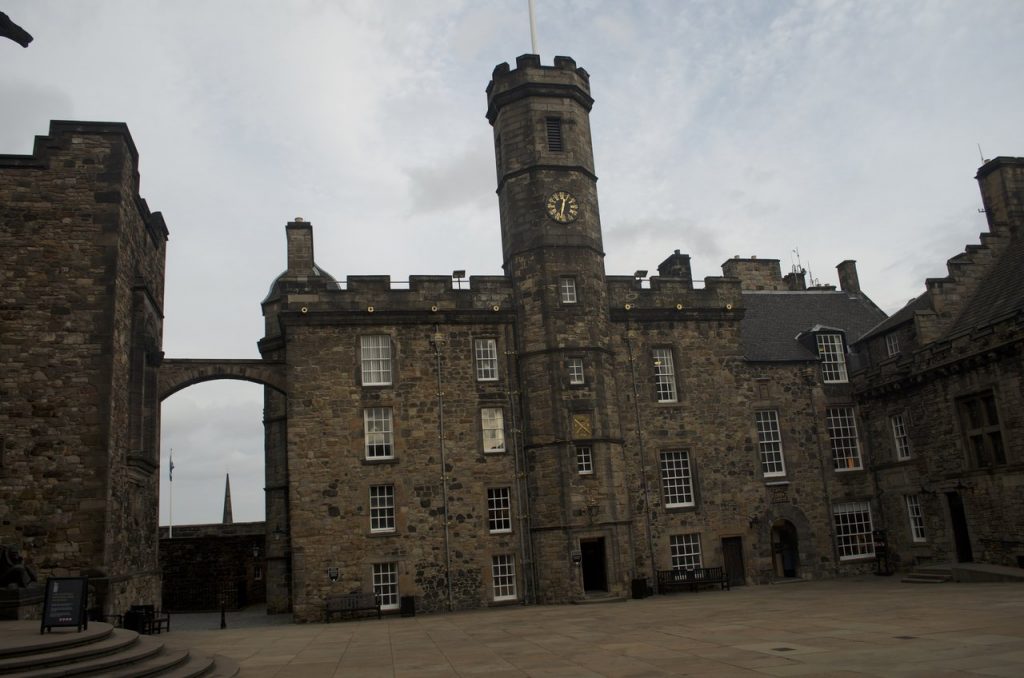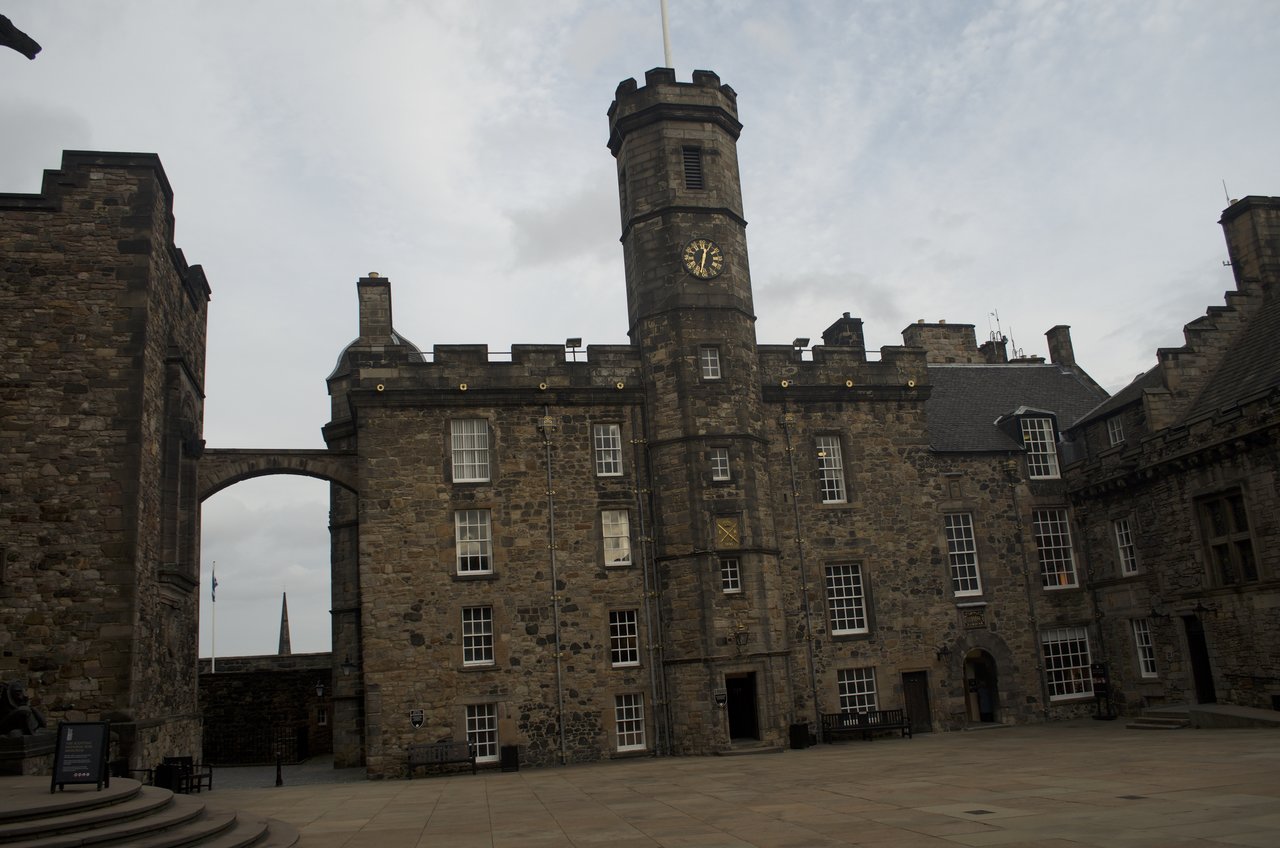 Some laugh it off, others shriek. But the many haunted tours around Edinburgh is one that will tickle your senses or tingle your nerves. It is even better if you are a bit tipsy with some Scotch inside you as you explore the underground vaults.  These vaults  are basically dark and dingy chambers that give you a sense of  exploring the hidden and spooky world of Edinburgh where they tell you stories of serial murderers and ghosts which still haunt them. It is one of the most fascinating tours if you like ghost stories and an ideal tour to fit your 48 hours in Edinburgh itinerary.
Ready to try the mysterious adventure?
Discover haunted sites of Edinburgh and visit the Greyfriars Kirkyard and Edinburgh Vaults
Literary tour
My wanderlust started probably when I got hooked onto Robert Louis Stevenson's Treasure Island as a child. And then of course there is the Deacon Brodie's Tavern, started by the man who inspired Stevenson to write The Strange Case of Dr Jekyll and Mr Hyde.
Brodie's story is stranger than fiction itself and that is why Stevenson's novel is based on him. The literary tour of Edinburgh is one of my favourite and top things to do in Edinburgh. If you are into literature like me, do visit the Writer's Museum , which is one of the top places to see in Edinburgh, where you can see the works and memorabilia of Sir Walter Scott , Robert Burns and Robert Louis Stevenson among others.
There are plenty of literary tours for everyone: the most popular ones are Harry Potter and Sherlock Holmes tours. 
The towering Scott Monument is a landmark of the city. If you however ask me, the best way to explore is to sign up for one of those Literary Pub Walking Tours where you can get high on literature and get drunk as well. If you have 48 hours in Edinburgh, I definitely recommend that you do not miss this tour.
Arthur's Seat
Scotland is always synonymous with knights and if you are into legends like me, then the first thing that comes to your mind is King Arthur of Camelot and the Knights of the Round Table. Right in the heart of the old town is a  group of hills and most hikers scale the peak called Arthur's Seat, which is one of the top places to see in Edinburgh.  It is believed that this rocky outcrop was possibly the Camelot, referred to in legends. Forming most of Holyrood Park, these craggy hilltops were a result of volcanic activity. However legends and myths, religious and literary allusions to this hill make it a tourist attraction. If you are the adventurous , go take a hike, which is one of the top things to do in Edinburgh.
These are some of the best places in Edinburgh and the top things to do in Edinburgh if you are here for just a couple of days. What else would you suggest for an itinerary if you are spending just 48 hours in Edinburgh ?
I love travelling around UK and if you are like me who #LoveGreatBritain, then there are plenty of destinations in Scotland besides Edinburgh. I visited some of the Lochs and I also went to the Glenkinchie distillery which was a heady experience by itself.  Plan your trip to UK this summer with Wego, which is my favourite one stop shop for all deals when it comes to fares for flights and also hotels. It helps you to get a quick bird's eye of the various fares offered by different sites to the same destination and you can choose the ones that suit you, based on cheap deals. When are you planning your next trip to the UK ?
This post is written in collaboration with Wego.