Ye Olde Cheshire Cheese to Choccywoccydoodah – London diaries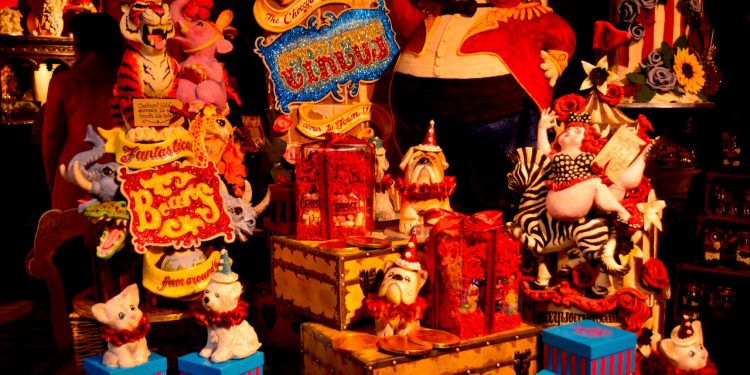 It is wet and cold on a late autumn afternoon and I am introduced to the typical  weather in London. But am lost in the quaint dark and gloomy charm of  Ye Olde Cheshire Cheese, one of the oldest pubs located in Fleet Street in London.  This is the first of the many unusual London experiences that I have in this city.  I realize that am on hallowed ground. Frequented by none other than the likes of Charles Dickens, Mark Twain, Oliver Goldsmith, Lord Tennyson and PG Wodehose, the pub was also associated with Polly the parrot as well.  Built after the Great Fire in 1666, it was earlier known as Horn Tavern in 1538 and in the medieval era it used to be a Carmelite Convent. The six tiered pub is more like a museum and a monument and the smallest room next to the entrance is almost devoid of natural light. Even today the vaults of the pub remind you of the medieval era while the wooden furniture smacks of the Victorian period. There is even a reference to the pub by Charles Dickens in his novel, The Tale of Two Cities. Pub hopping in Fleet Street is one of the unique things to do in London and  combined with history and literature, it makes for a fascinating experience. And as I spend a day in London, I am lost in a different world.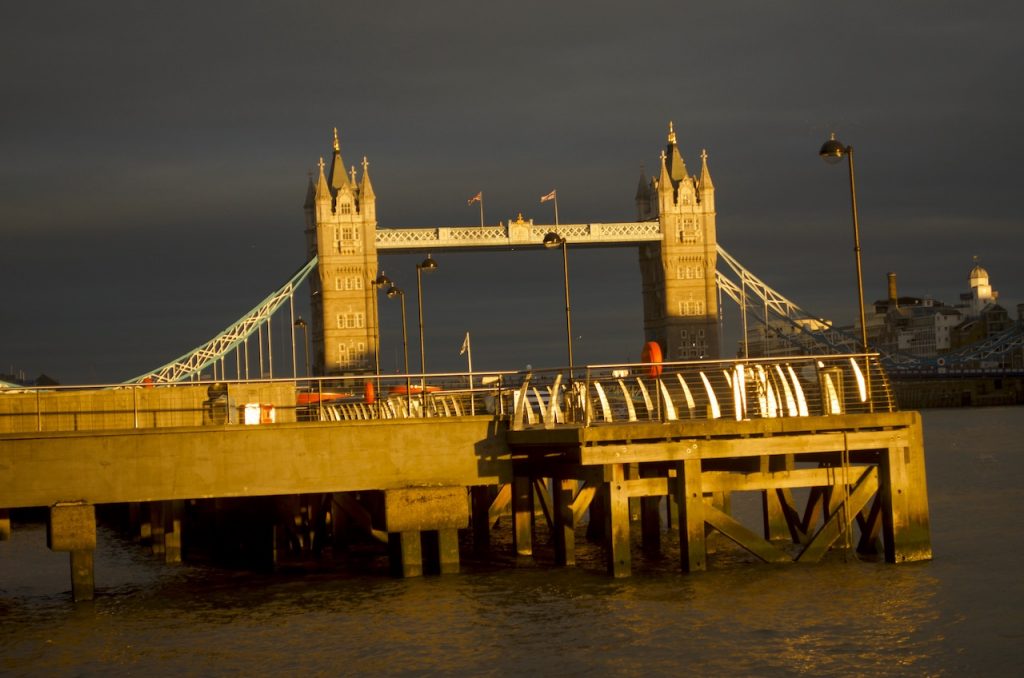 Fleet Street, the very synonym for the British press is filled with taverns, pubs and inns which were frequented by writers, poets and journalists. We walk in and out of them, such as Ye Olde Cock Tavern and the Old Bell Tavern listening to anecdotes as we try to escape the rain.There is a London that is found in pubs, inns, stores, cafes and souvenir shops that no one tells you about and these offer some unusual London experiences.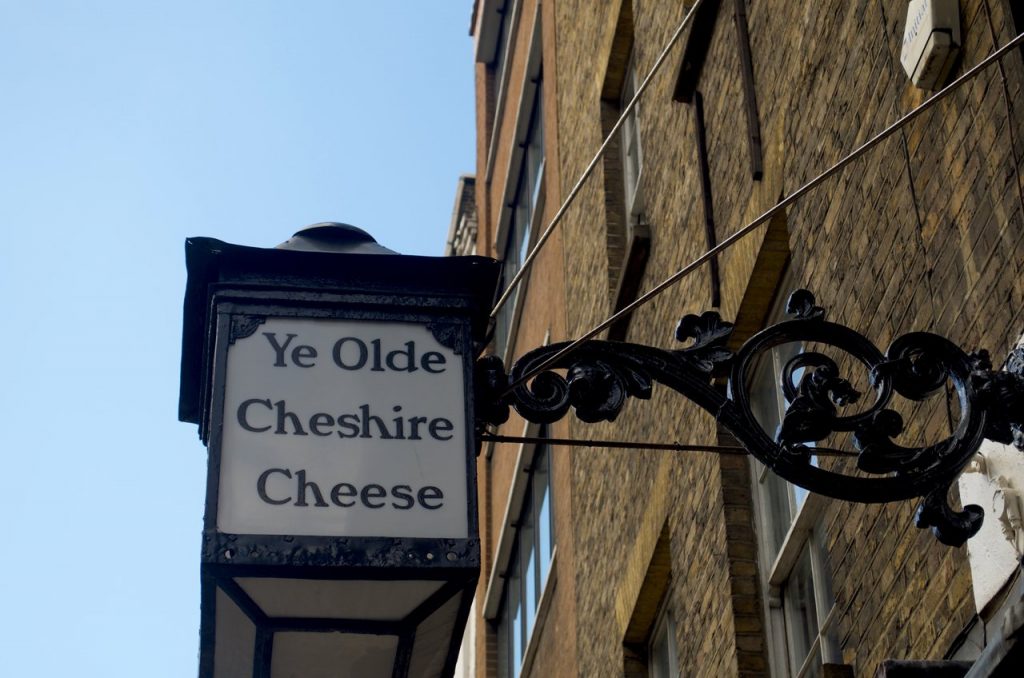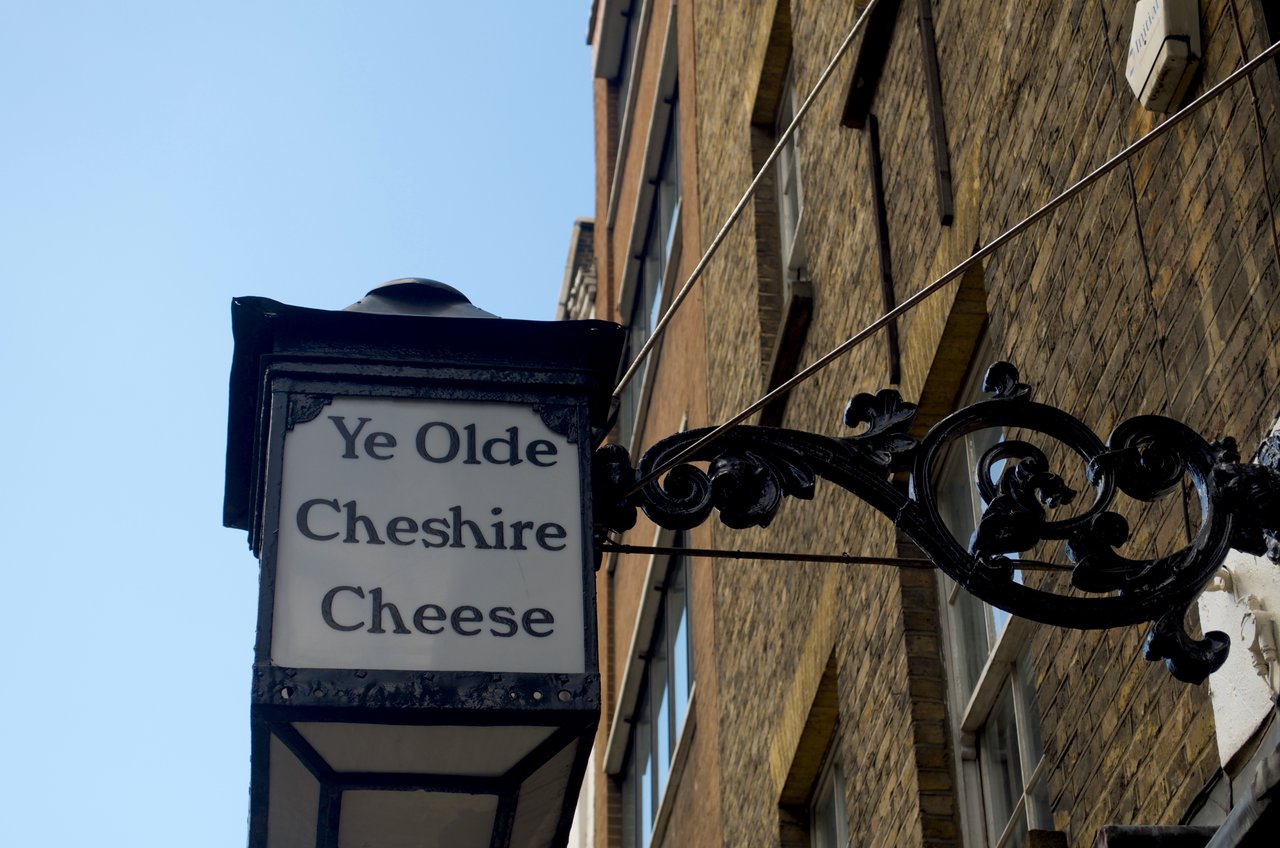 I was introduced to London as a five year old – not from books or movies, but through the famous board game called Monopoly. So, when I visited London for the first time, I wanted to see every part of the city, painted in different colours as its depicted in the board game. So, from Trafalgar Square to West Minister, from Parklane to Mayfair I explored the city, looking for unique things to do in London. However I discovered a different facet of London, away from the tourist attractions like the London Eye or the Tower of London, the Big Ben or the Buckingham Palace as I spend a day in London.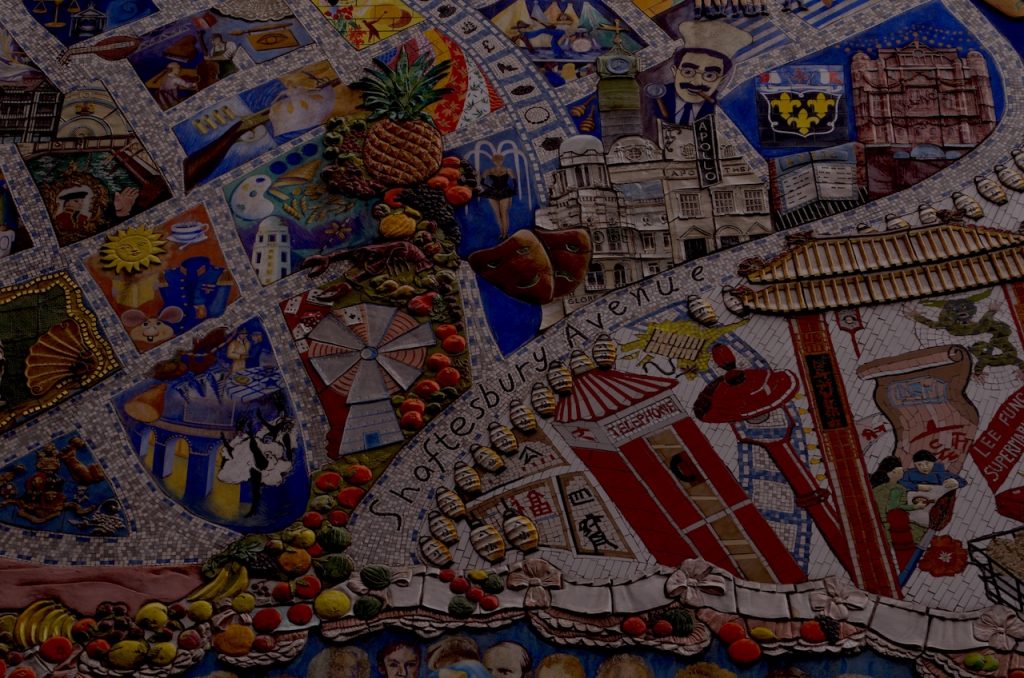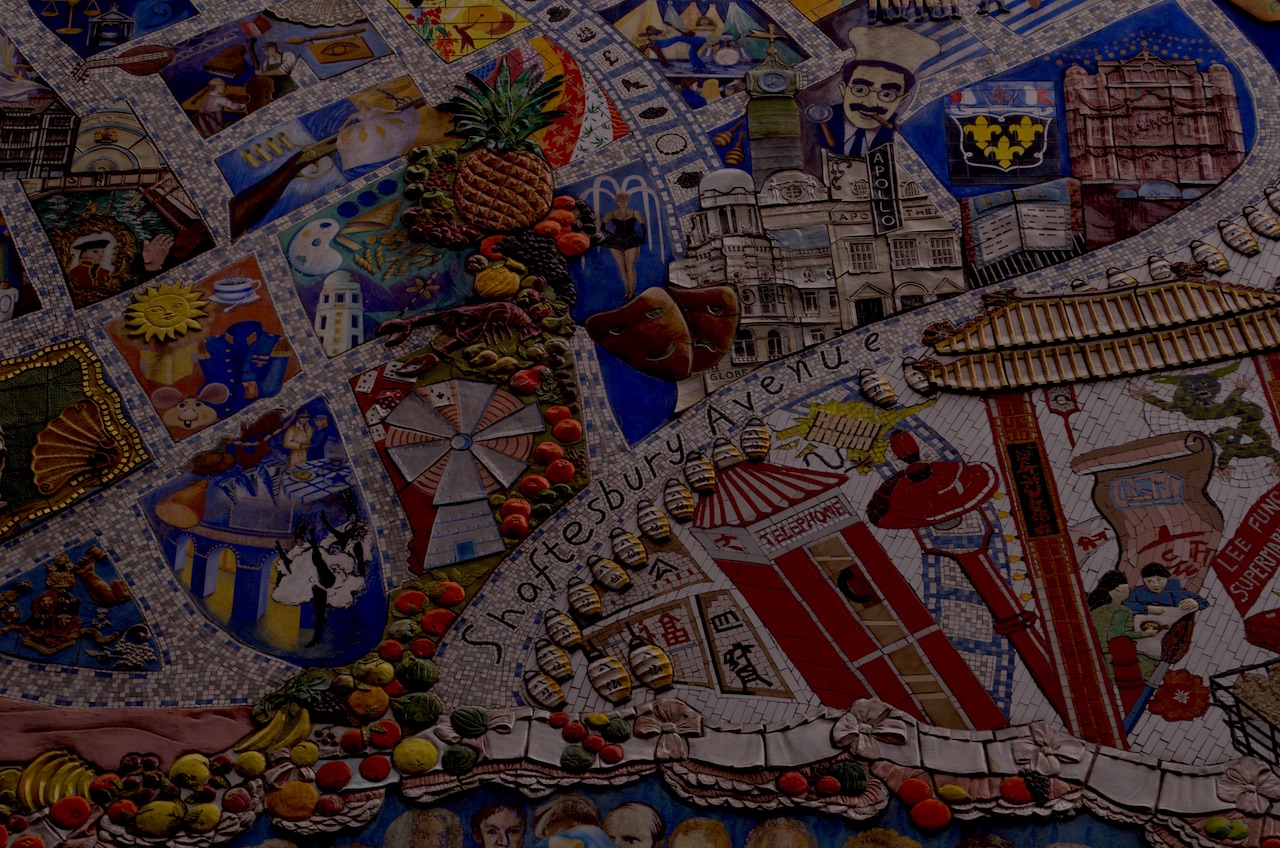 My next haunt is  Carnaby Street as I scout for unique things to do in London. Searching for a cup of hot chocolate to beat the gloomy rains, I land in a café  here which seems to be straight out of a page of Alice in Wonderland. If the pubs were dark and dingy, then this cafe was all bright and dramatic.  Delicious Greek Gods woo me. An edible skull grins at me. I even look around to see a tall Ganesha with his mouse , adorned with colourful flowers. A little stout man watches over his circus.  From clowns to gypsies, witches to wizards, gods to goddesses, teddy bears to tigers, every thing here is edible, sculpted in chocolate and hand painted in various hues. I am inside a chocolate heaven.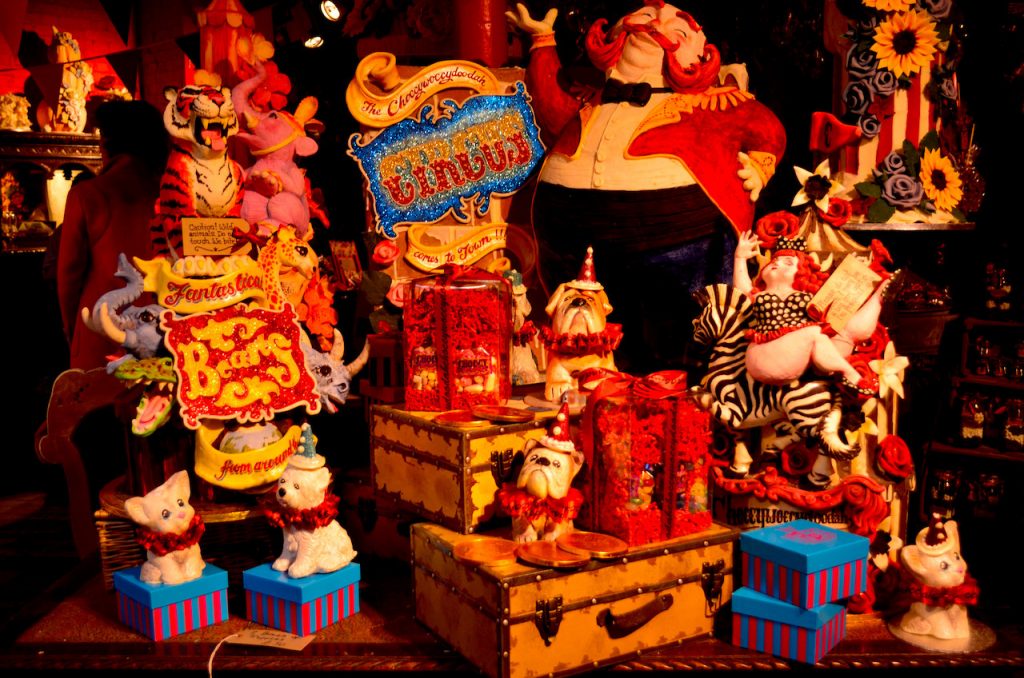 Choccywoccydoodah , a chocolaterie may seem a mouthful but it looks like a scene out of a fairy tale.  As I sip hot chocolate in a dainty chocolate bar, filled with flowers, pink I realize is the flavour of the season. And love is in the air, even if skeletons carved out of white chocolate declare their dying vows to each other. Choccywoccydoodah  does not believe in making just cakes. Chocolate for them is art. They carve statues and sculpt their passions and make chocolate an experience, not just a delicacy. If you have just one day in London and you are looking for unusual London experiences, then this must be on your itinerary.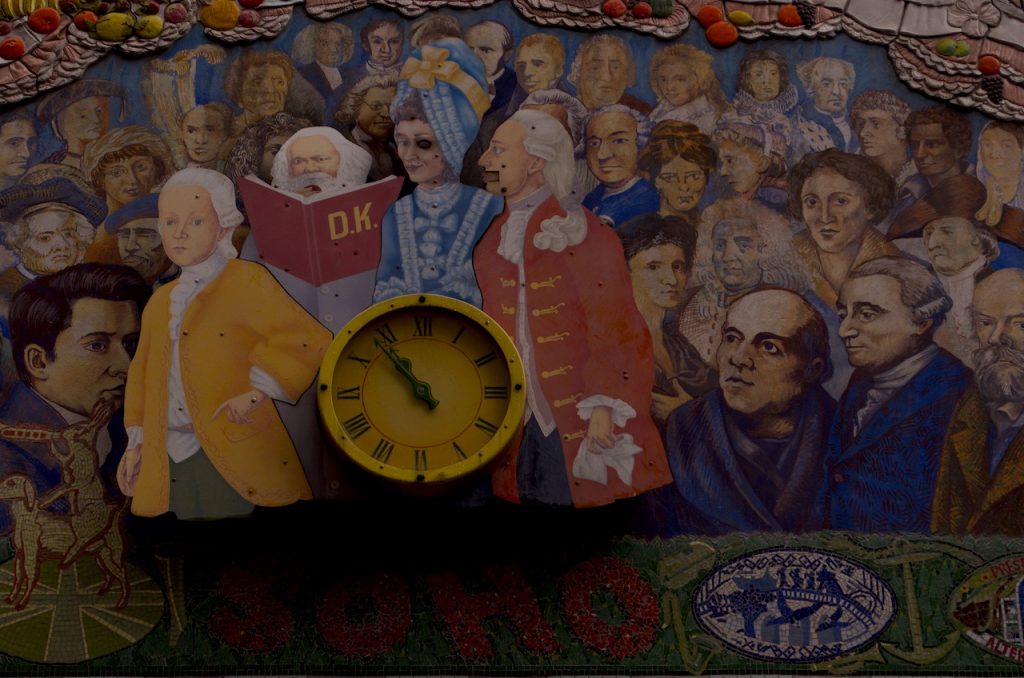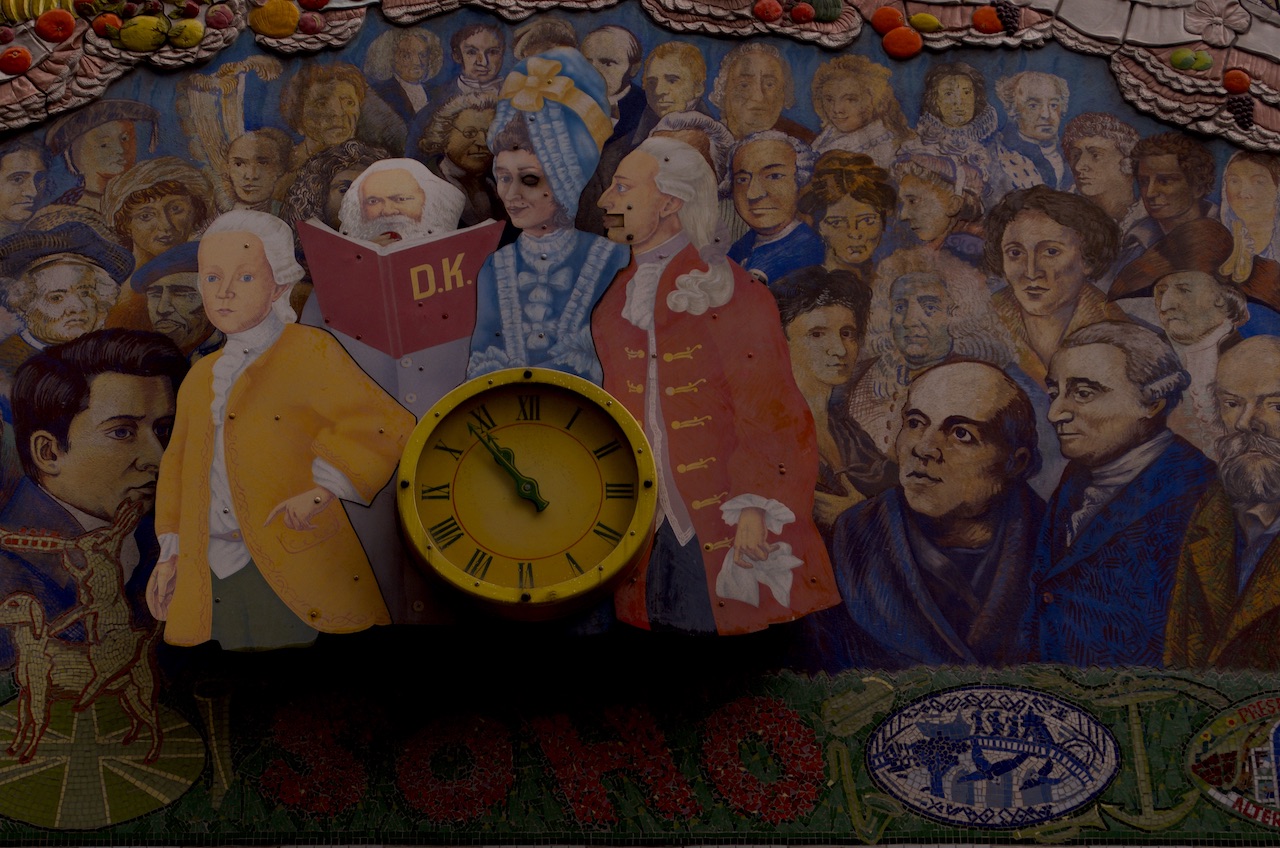 Walking along Regent and Carnaby Streets and losing myself in the colourful graffiti, I forget about the rains and discover the real city and explore some of the unique things to do in London.  Where else would you find an old urinal converted into a café ?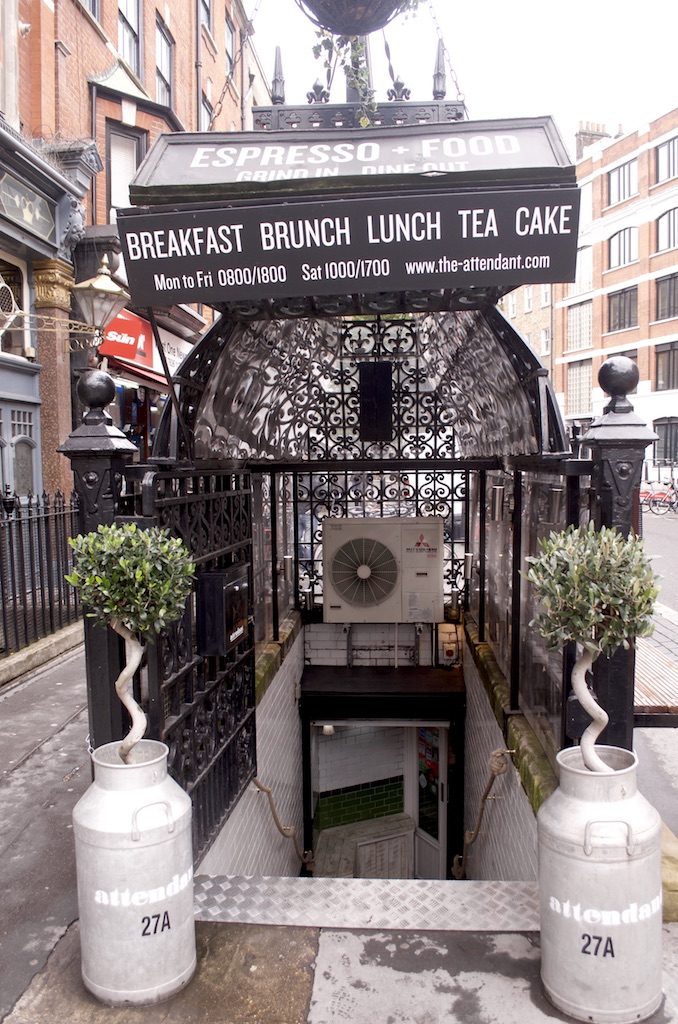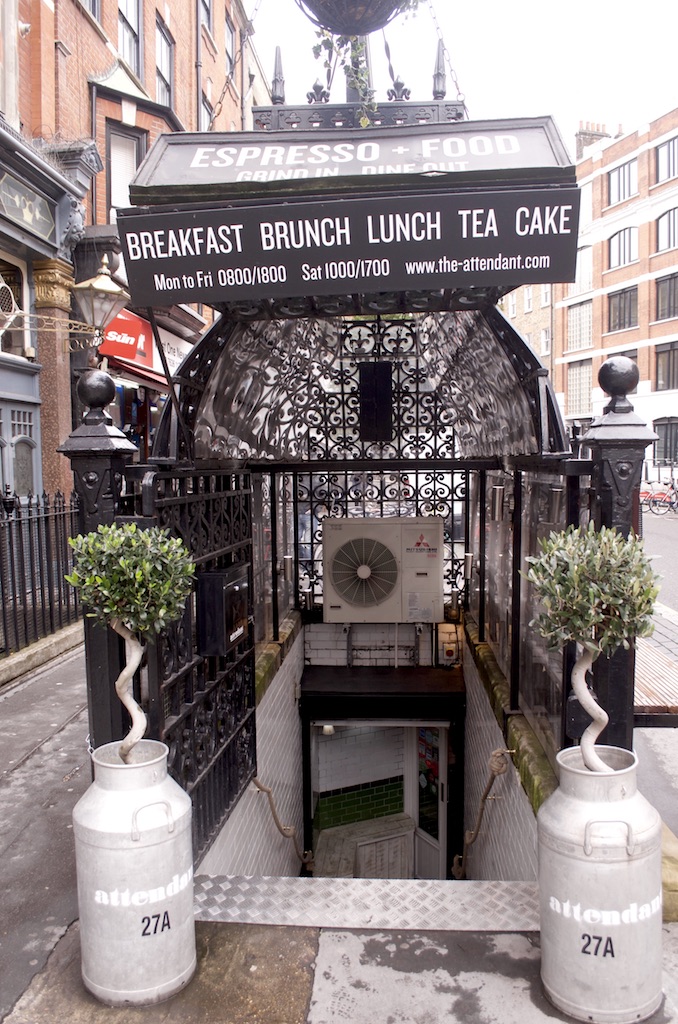 The quintessential London is filled with bookstores and souvenir shops, quaint flea markets and old colourful markets. In Covent Garden I spend hours inside a little souvenir shop that is meant for only Tintin fans, one of the unusual London experiences.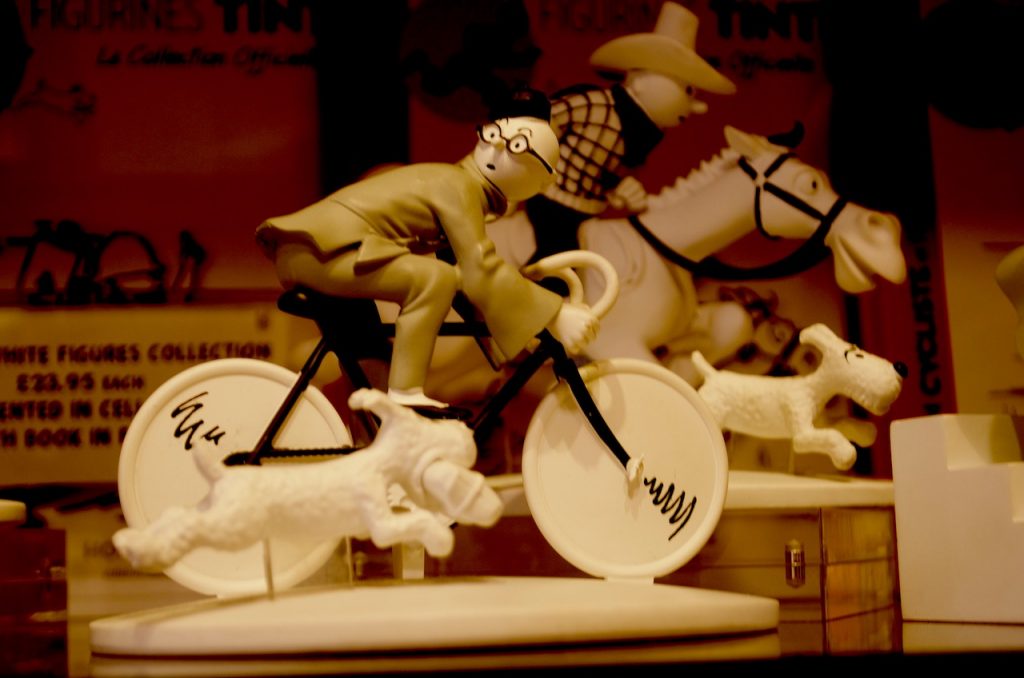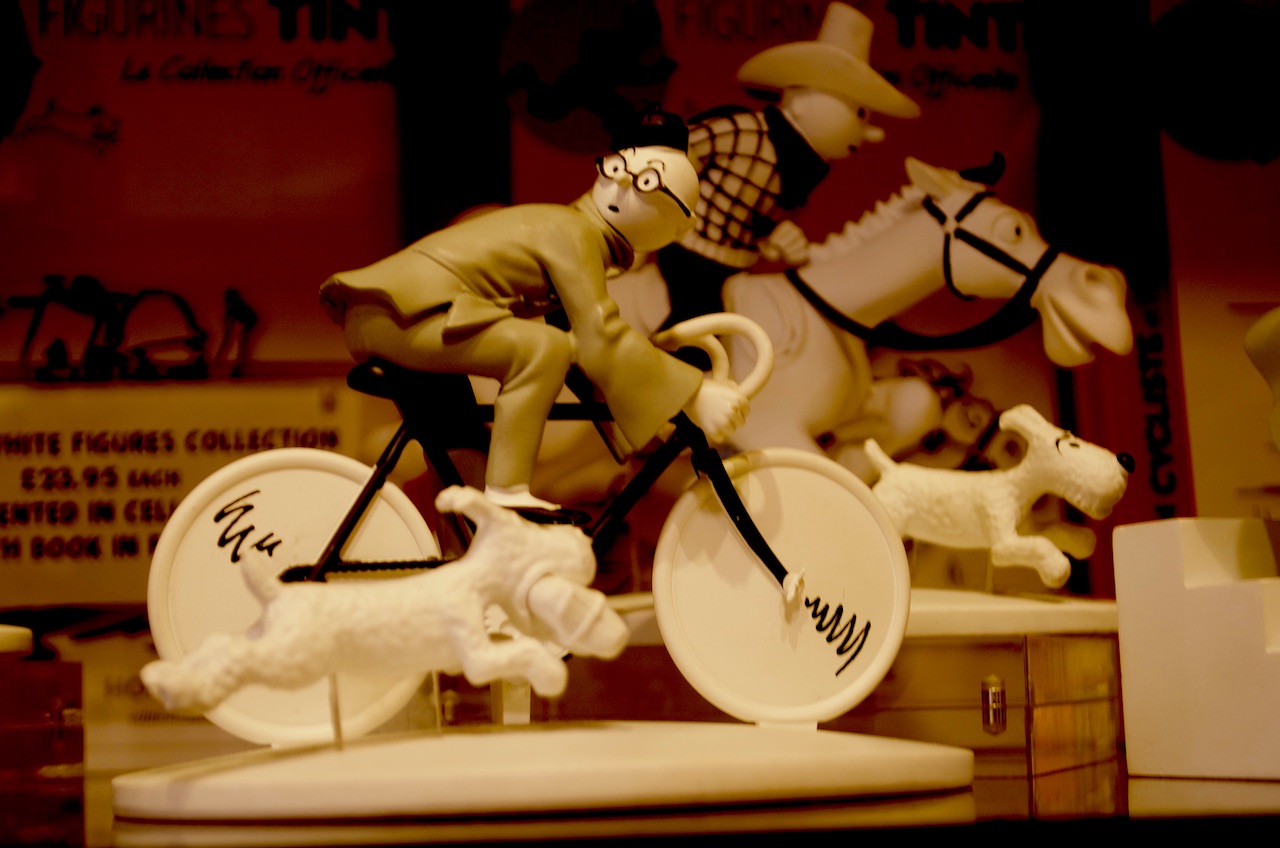 I head back into the streets as the shower turns into a drizzle. I am in a mood to feel pampered. I head to Regent Street where an aromatic experience awaits me at Penhaligon's.  There is barely anything in London that does not have a royal connection and it includes a sensory experience as well.  History blends in with the fragrance here as I am treated to a wild and spicy flavour. Woody meets floral, lavender merges with citrus. Losing myself in a perfumed world,  I listen to a charming story. It was more than a century ago when William Penhaligon  moved to London and became the Royal Barber and started creating exclusive perfumes for Queen Victoria. The tradition still continues as Penhaligon's is the personal perfumer for the royalty.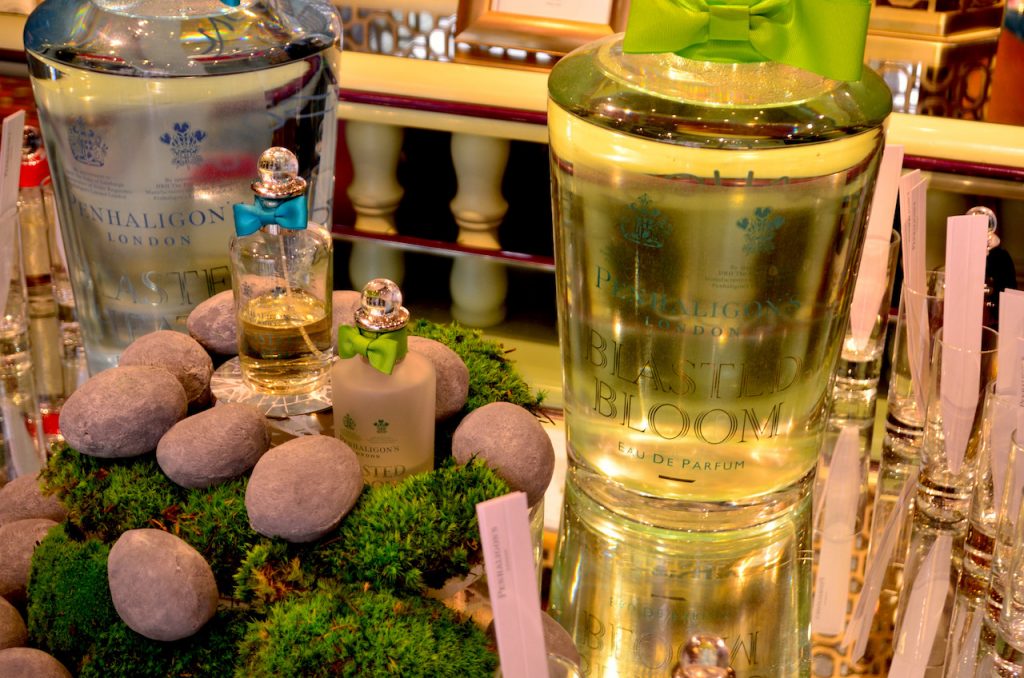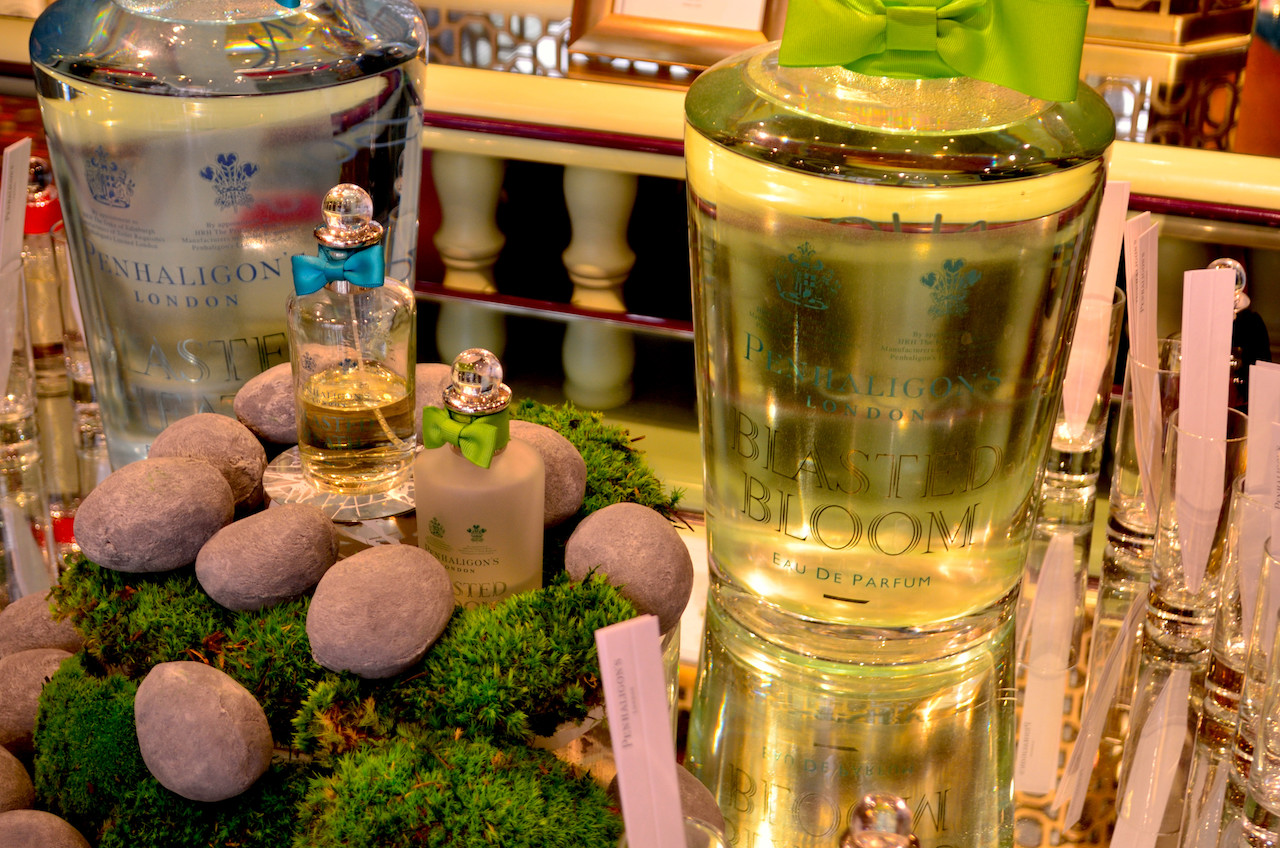 I take a whiff of their very first perfume,  The Hammam Bouquet , a century old scent that was inspired by the flavours of the Turkish Bath that gave it its name.  A heady mix of everything Oriental, it takes you into a world of musk and melon.  My olfactory buds are tingling as I try out the favourite perfume of Winston Churchill, the Blenheim Bouquet, created over a hundred years ago. There are fragrances galore for men and women and I am enamoured by Vaara, an exotic mix of white musk and honey and resins. It has the flavour of India in it – ingredients that include a blend of coriander and saffron and flavours of roses and sandalwood. Created exclusively on the order of Maharaja of Jodhpur for his daughter, Vaara is a delicious onslaught on my senses.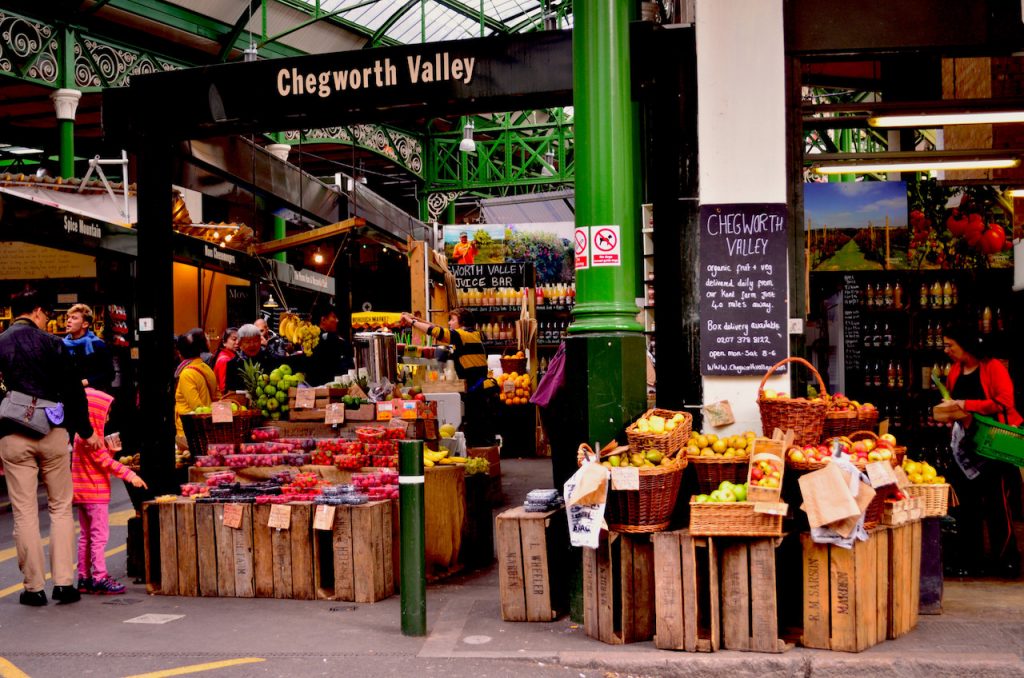 One of the unusual London experiences is to head to a market. The colourful Borough market a foodie's paradise is my next stop.  Believed to have been around since the 11th century, the present day market is located at the Southern End of London Bridge and is a gourmet food market with over 100 stalls. Pick any you want – spices, coffee, cheese, cakes, breads, seasonal produce, meat besides fruits and vegetables. It is a photographer's delight. The sun is slowly up as I spend most of the time walking around with the camera in hand, speaking to  farmers, chefs and local traders who share a passion for food.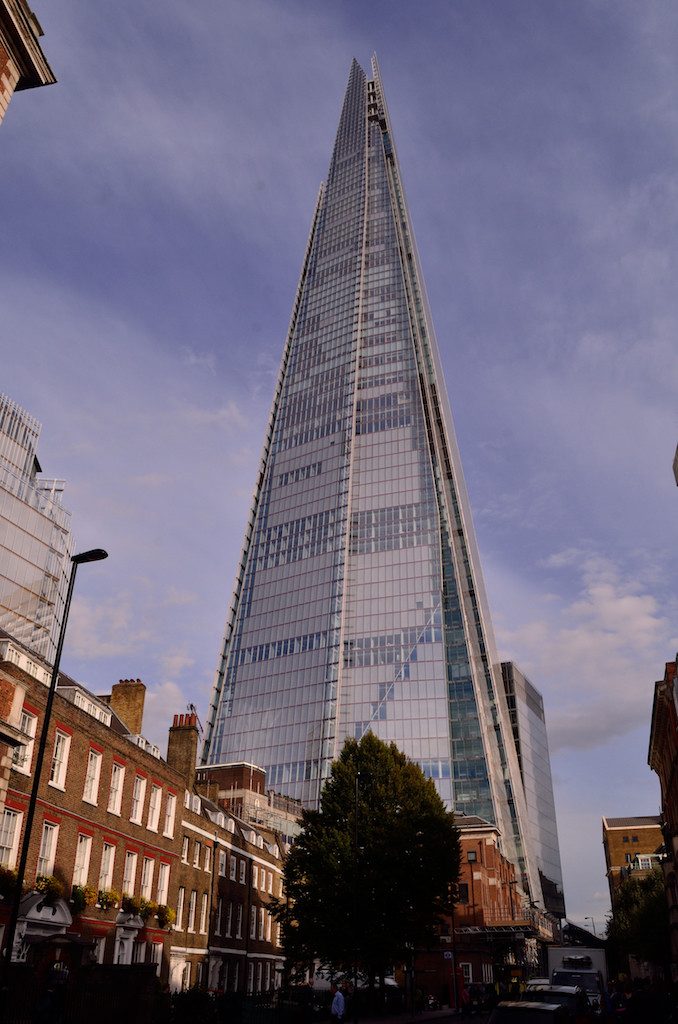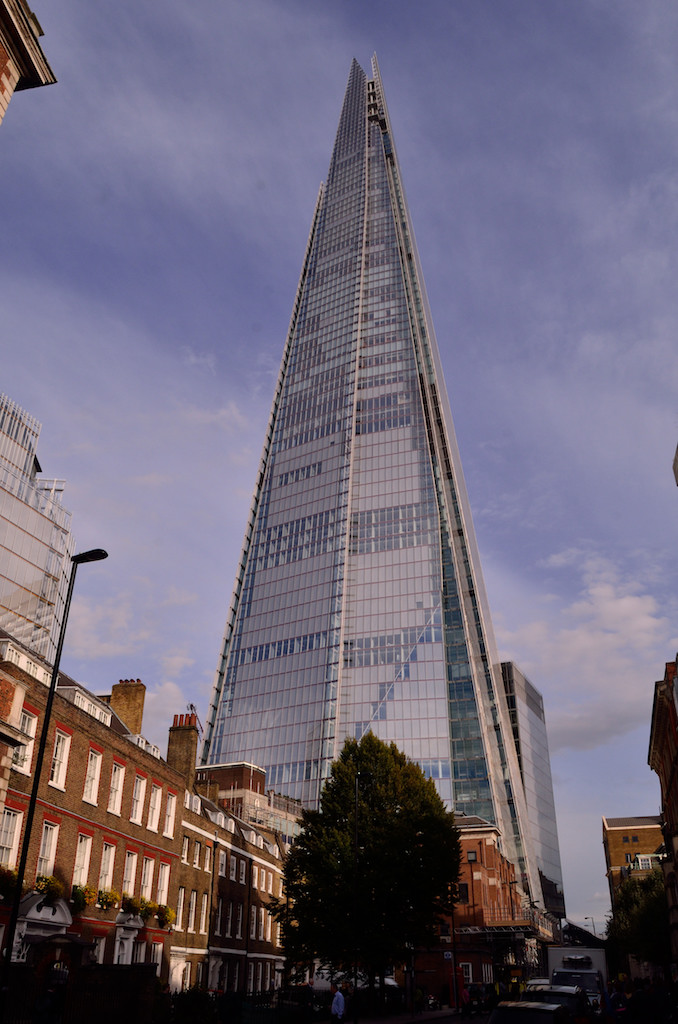 Finally it is time to see London from a height of  300 metres . Standing atop the tallest building in all of Europe, I am on the 86th floor of The Shard a tall skycrapper near London Bridge that offers me the entire view of the city. The dark clouds are refusing to retreat even as the sun peers from them. London looks dazed, still recovering from the rains. The Thames flows silently below. Ferries cruise down the river between the London Bridge and The Tower of London. From the other side, I can see London Eye towering over the landscape. Palaces and churches stand tall. The rest of the city lies huddled together, bound by the dark clouds and the thunderstorm that seem to wrap it.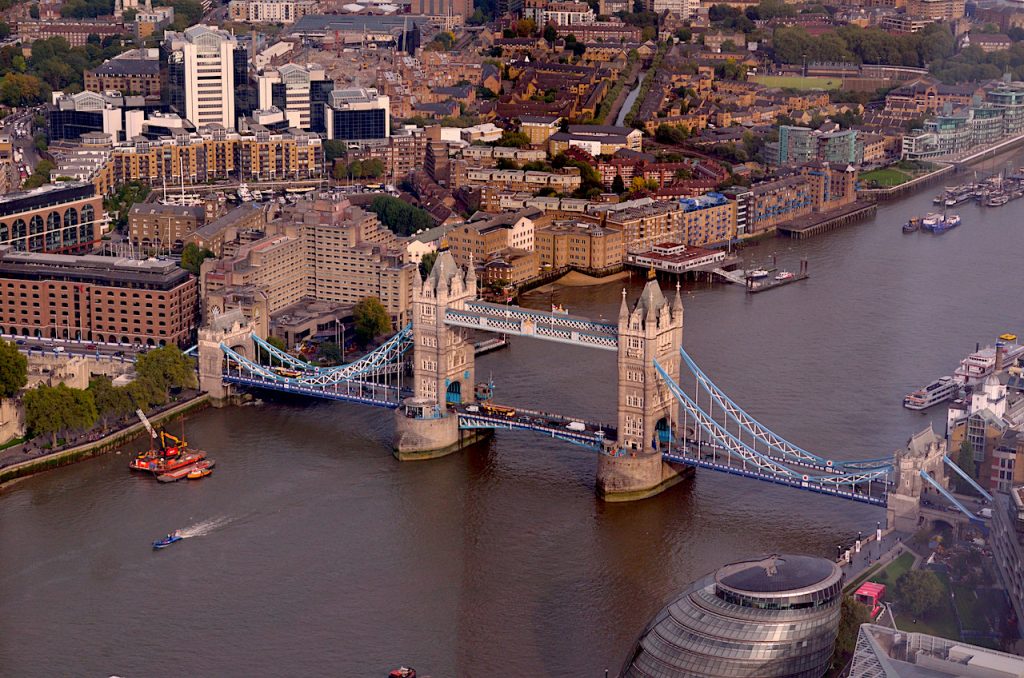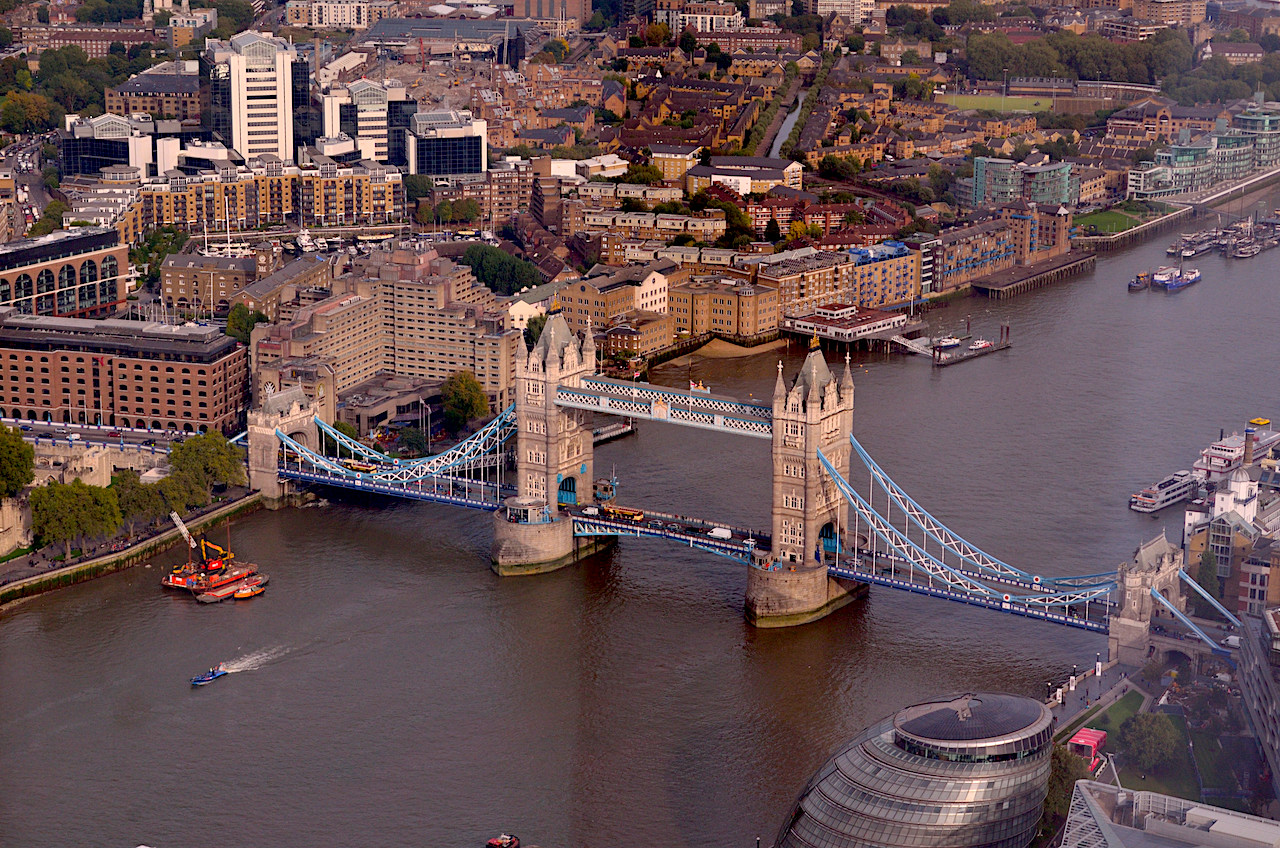 It has been a fascinating day exploring the unusual London experiences.  And now I finally head towards West Minster to see some of the top London attractions. If you had just a day in London, what are the unique things to do in London that you would recommend ?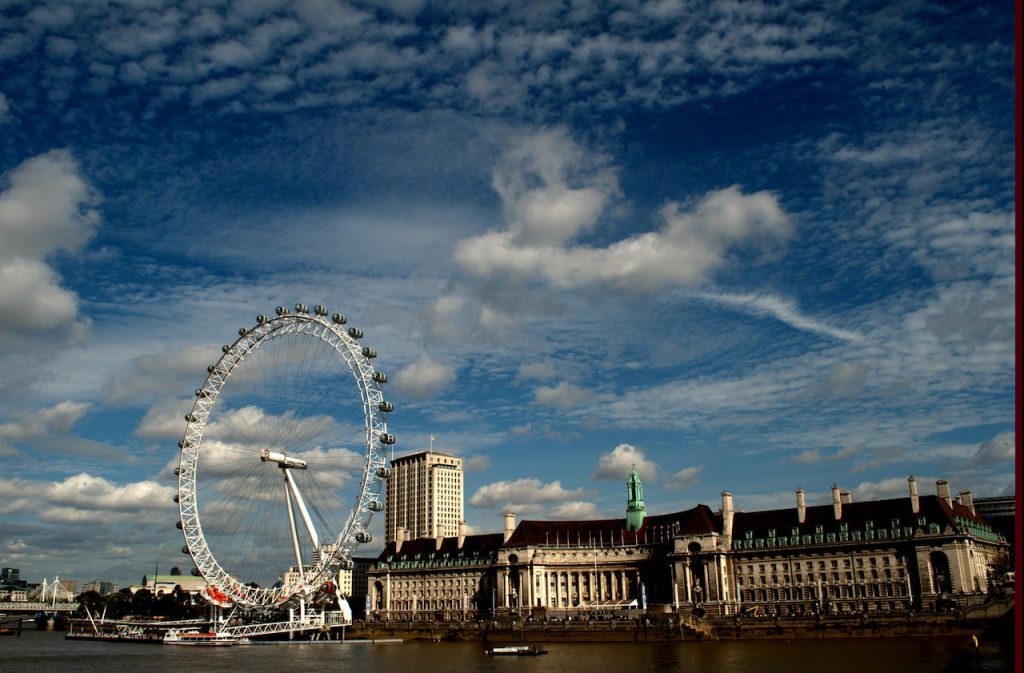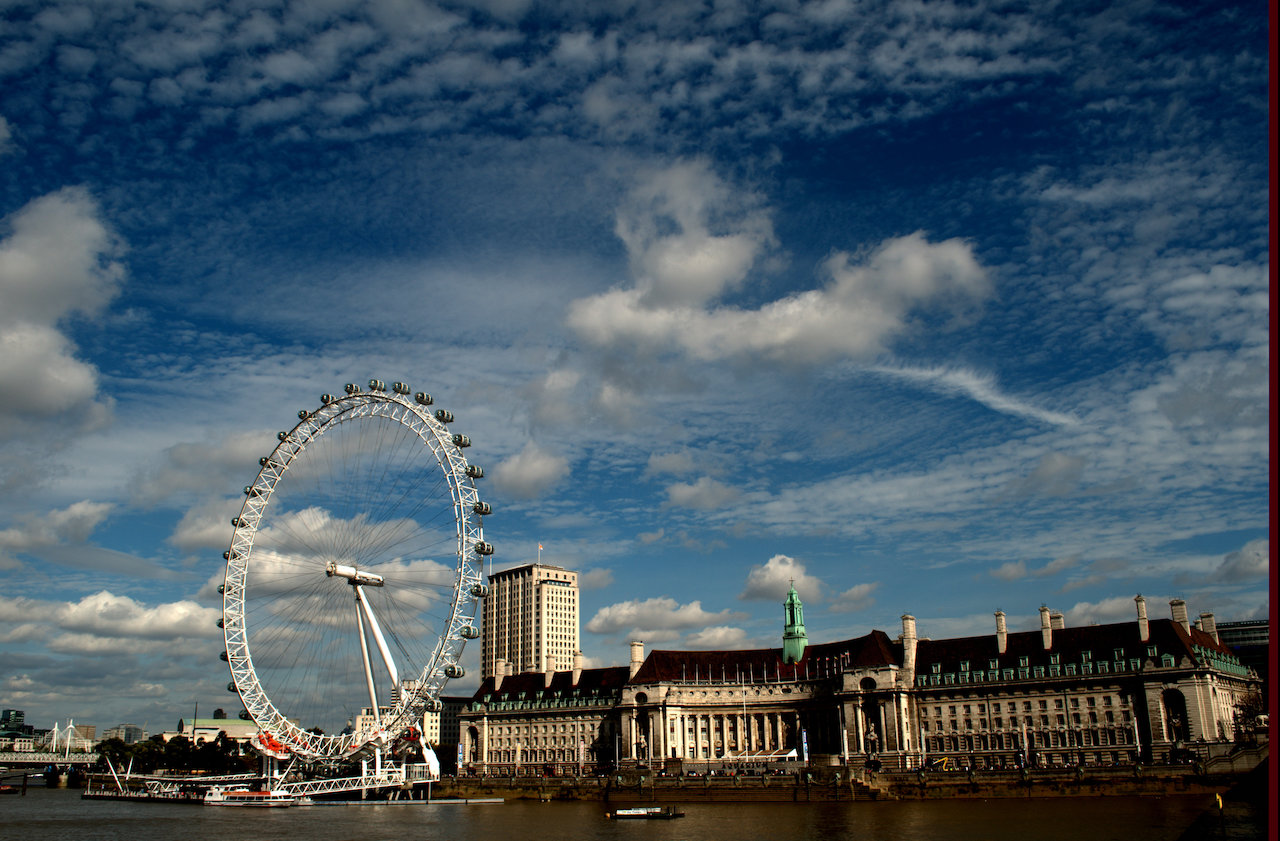 UK is definitely the flavour of the season and plan your trip to UK this summer with Wego, which is my favourite one stop shop for all deals when it comes to fares for flights and also hotels. It helps you to get an understanding of the various fares offered by different sites to the same destination and you can choose the ones that suit you, based on cheap deals and convenience. When are you planning your next trip to the UK ?
This post is written in collaboration with Wego.