A landmark of Chennai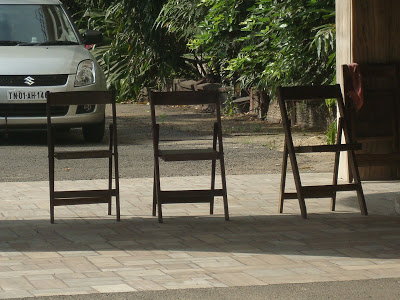 Vamsee had tagged me a while ago and the rules were fairly simple. I had to select the 6th picture in my 6th folder and write the story of the picture. To begin with, Ive altered the rules a bit here. Its the 6th picture alright, but its from my latest folder – the Chennai photowalk that started at Dasaprakash and went on till Rippon Building. Ironically the latter is the landmark of the city, but my post speaks of the former.
When Aarti told me that the walk started from Dasaprakash, I couldnt say no . After all, I lived down the road. This was my area and it would be fun to discover it through a lens. Secondly, the hotel has several fond memories – of playing as a kid, enjoying the icecream in the parlour , meeting friends and being treated by parents in the restaurant. The dasaprakash dosa was the most delicious dish ever tasted. This was of course years before fast and junk food took over our lives .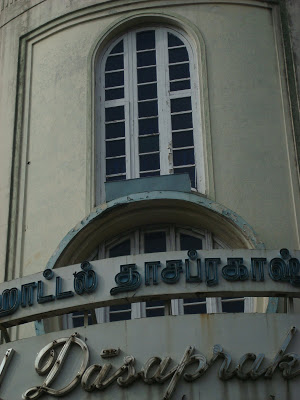 Sadly however, the hotel doesnt offer services anymore .In fact no one knows whether it does or not, but it has an empty look about it.The picture says it all. Family disputes followed by litigation, union strikes have been the cause – but if rumours are to be believed, there is a talk of a buy over and a revival. Until then, the landmark lives on as a reference to the traffic junction opposite the building,as one haggles with the auto driver .