An arm chair traveller with Fox Life
I wonder what I enjoy the most – being an active traveller or an arm chair traveller. I think my interest in travel began when I was a child, as I listened to the stories of my grandfathers who were avid travellers and had been overseas as well as had explored the nooks and corners of India. My mother and my maternal grandfather got me hooked on to stamp collection as a hobby and I had quite a few albums with stamps of countries that I had barely heard of. I was fascinated with view masters and enjoyed reading the atlas. And when I grew older, travel books and travel shows kindled my interest. In fact during my media shows, I have produced some travel shows for TV and worked on a few stories on destinations. It did not occur to me that one day, I would give it all to be a vagabond of sorts.
I watch a lot of TV when am at home and of late, it has been more of travel and wildlife documentaries . So when, Fox Life, which celebrates its first birthday today (after being rechristened from Fox Traveller) asked me to write about my favourite shows on their channel, I realized I liked most of them, although Getaway is right there on top of the list.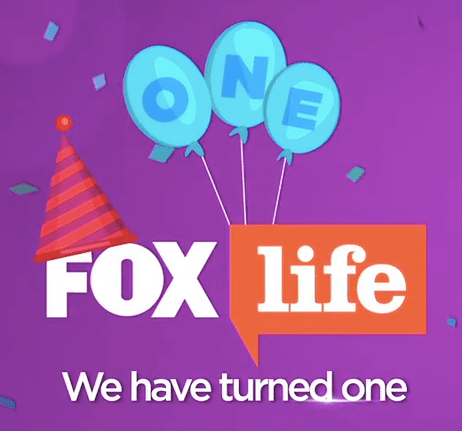 Getaway
This is one of my favourites. I have been watching the show for a while and I have been following the hosts – the travelers and I envy them for all the experiences they have . The last show I watched had Jason visiting Istanbul and it brought back nostalgic memories – I also realized that there are several places I am yet to see and I have to go back. Like for instance the Croajingolong National Park in Victoria, Australia just to see the birds while on boat. I heard about this national park on the show !  What I really like about the show is the format – many voices, many experiences, each of them narrating a story from various countries…you never tire of this show ! The new season is on now, so don't miss it !
Roam
Another show I have been watching, although a bit recently. Quirky, fun, lively and offbeat, this show is all about following the travels of the duo – Tim Doyle and Tim Charody and their adventurers and mis adventurers. Having worked in television many years ago and produced lifestyle and travel capsules, I would love to do a show like this – perhaps on Youtube to begin with !
Street food from around the world
Disclaimer – Being a vegetarian I don't eat the food that this show showcases. But I love streets and markets and people and given a chance, I will roam about these streets with a camera in hand photographing people and talking to them. A foodie friend of mine watches it regularly and swears by it ! I for now, just feast on the places they take me to on the show
Style and the city
I am not too much into fashion and for me a fashion statement for travel is all about comfort and cool. When I travel abroad, I try to be a bit ethnic to showcase a bit of India. But the trend today seems to be all about fashion and travel – with so much online shopping today focusing on clothes and accessories and of course , "the look,". So I started watching this show just out of curiousity –cant say I was hooked on to it, but I found the mélange of local cultures , people, fashion, celebrities interesting . And yes, it gets kitschy sometimes. The one thing that got my interest is the way they go shopping in a city and fusing fashion, especially with the city be it Kanchipuram sarees or phulkaris in Patiala . And I love the markets .
What do I like about the shows ? The dishy anchors and the dishes they prepared,  the variety of content– from wildlife to adventure to spas and the destinations on the show – I would love to visit almost every country and city they show.  I also love the humour, the personality  and the ease with which the anchors  merge with the cultures of the country they are showcasing. I must confess that I do watch more international shows , not just for the destinations they showcase but also for the anchors – they are witty, natural and they blend so well, unlike most of the Indian counterparts who try hard and focus more on themselves  than the destination they showcase.
Do you watch a lot of Travel shows on TV, especially on Fox Life ? Tell me your favourite channel and meanwhile, let us wish Fox Life a very happy birthday ! And as any birthday goes, here are some gifts for you in the form of a contest.  Create an unusual, creative or a funny wish for Fox Life on their birthday and you win yourself some goodies.  You can leave your wish as a comment here or tweet me @lakshmisharath with the hashtag #Foxlifeturnsone and #Onederful or on my facebook page – Travelwithlakshmi
This post is written in collaboration with Fox Life