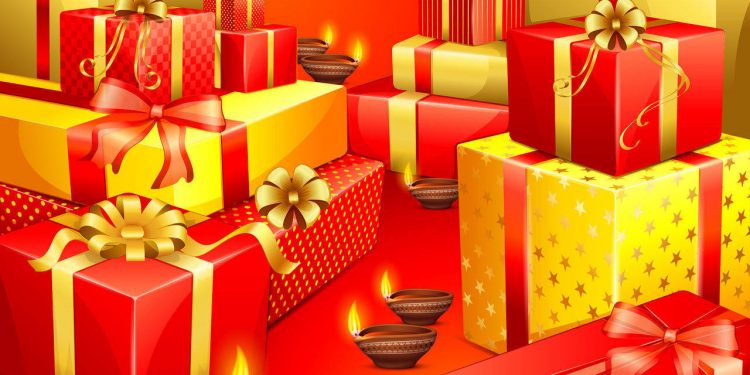 The fragrance of flowers, the echo of laughter, the rustle of silks, the delicious sweets and savouries, the joy of being together – festivals are special, especially when you celebrate them with friends and families. There is so much colour, energy, warmth, and cheer around. The essence of festivals is not just about traditions and rituals, but about an expression of gratitude. And that is why gifts are such valuable treasures. I remember some of the precious gifts that have been given to me during festivals. While most of them are traditional, my prized possession is an old "view master" from my maternal grandfather, which lured me to travel at a young age. I could see a slide show of different destinations – from Japan to Norway, and I grew up dreaming about travelling. Gifts have to be special, and of late, I have been shopping around the world for these priceless treasures. If you are looking for some special festival gift ideas, then here are some best gifts for family members and friends. From pearls and corals to crystals and ceramics, watches to perfumes here are some of the festival gifts which are unique, premium, exclusive and luxurious.
Gemstones from around the world
From amber in Poland to blue sapphire in Srilanka, opals in Australia, to rubies from Myanmar – gemstones are some of the most beautiful gifts to give your family members. You can choose from jades, pearls, corals to amethyst, garnets, topaz and several others. You can buy a traditional earring, pendant, a bracelet based on your budget or buy beautiful stones and create your own jewellery back home. The precious stones need a lot of care and make sure that you buy them from an authentic jewellery store and not just from the streets. You can even ask for a certificate. I have always bought a few gemstones for my family as my mother is rather fond of pearls. I have also been gifted some beautiful opal earrings and jade necklaces by loved ones, and these are some of my prized possessions. Gemstones and jewellery always make for great festival gifts and ensure that you look for authentic ones.
Crystals and glass           
If you have ever been to Prague, you will be blown away by Bohemian Crystal. The colourful glass from Bohemia is known since the Renaissance, and even today you can see chandeliers inside palaces made from here. Almost every shop in Prague lures you with beautiful crystals, and you can choose from wine glasses to flower vases. I bought a pair of beautiful crystal earrings as well, and they make for lovely gifts. Another beautiful country is known for its amazing craftsmanship in glassware in Italy, where the Venetian island of Murano is known for its artisans who create magic. Some of the most breathtaking designs are found here, and you can bring home mirrors, chandeliers and jewellery as well. These make for my favourite festival gift ideas
Porcelain and ceramics
Who can resist the delicate touch of a lovely porcelain mug or a handpainted plate? Whenever I travel, I make it a point to buy the local handmade ceramics from every destination that I travel to – be it from Europe or Asia or even the Middle East. History meets art here. The porcelain gifts are expensive, and you must buy them from an authentic shop. You can also find antique shops and markets in these towns, but make sure they are not fake. You can also choose from the colourful ceramic bowls and plates that are handcrafted and painted by local artisans. These make for great festival gifts as well.
 Perfumes 
The fragrance hits you the moment you walk towards your departure gates in the airport where the duty- free shops beckon you. While shopping for perfumes at the airport is like the last- minute option, there are some special and unique fragrances that are not available there. I went to a pretty little town called Grasse near Cannes in France where there is an entire museum dedicated to perfumes. Grasse is considered the World's Capital of Perfumes and they have a history dating to the 18th century. The perfume factories here take you on tours as you can shop till you drop here. I was also in Bulgaria recently, which is known for its Valley of Roses. While there are several creams and cosmetics made from roses, the perfumes are special as well. Look out for these unique perfumes and fragrances when you travel, and you will find some special festival gifts.
Watches
Watches make for a timeless gift, and they spell both luxury and elegance. While the Swiss brands are in the fore when it comes to buying luxury watches, you can also pick up stylish ones from Denmark, France or Japan. However, some artistic and unique watches take you to a different era with fancy designs and styles. You can choose from astronomical watches that show you the solar system to mechanical watches with unique, stylish and elegant designs. You can even find a timeless piece inside an antique store as well. When you are running out of festival gift ideas, then always pick up a great watch.
Term Plan
A term plan is probably the most beautiful gift that you can give to your family this festive season. While all the other gifts will give short-term happiness, a term plan will ensure life-long happiness of your loved ones, by securing their dreams and aspirations. A term plan will ensure that even in case of an unfortunate event, your family will be able to live the life, that you have always planned for them without any compromise. One such plan is ICICI Pru iProtect Smart from ICICI Prudential Life. Apart from providing a safety net for your loved ones, it also provides a cover against 34 critical illnesses with upfront payment on a diagnosis. All this, at an affordable premium and claim settlement promise in one day. Also, the plan gives you an option to decide, how your family should get the claim amount – lump sum, regular payment (monthly or yearly) or a combination of both.
So, go ahead and spread the happiness this festive season, by choosing the best festival gifts for your loved ones.
This post is written in collaboration with ICICI Prudential Life